January 2nd, 2019 • Contributor: Kristin Saulsbury
It's officially 2019 and we couldn't be more excited to kick off the new year. We're sharing a little new year fun with a Hello 2019 DIY wreath that will help you and everyone visiting your home welcome.
To Make This Project You'll Need the Following Cricut Supplies: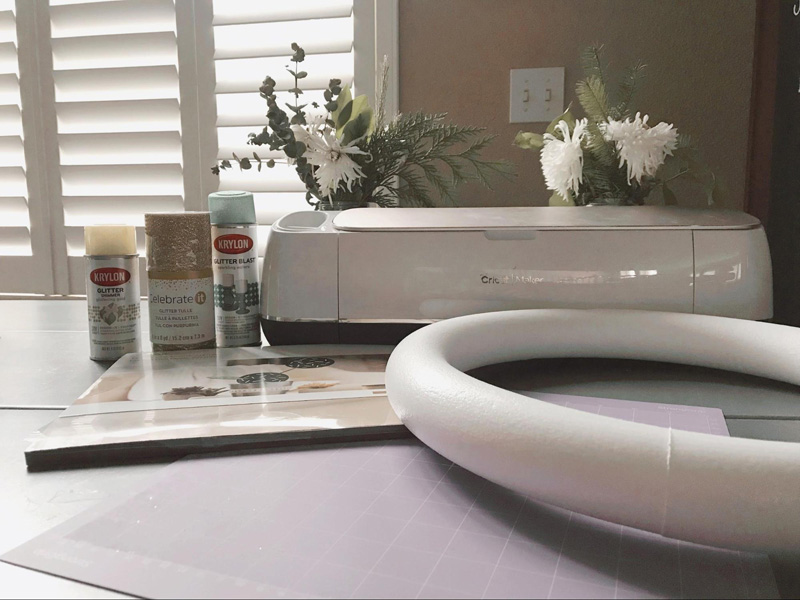 Other Items Needed:
12" foam wreath
Gold Ribbon
Gold spray paint
Silver paint
Blue spray paint
Artificial  Garland
Hot glue gun and glue
1: Cut Out Chipboard
Cut out the snowflakes, "hello" and "welcome" with your Cricut Maker.
TIP: It helps to use masking tape to secure the chipboard to the mat to keep it in place.
2: Wrap Wreath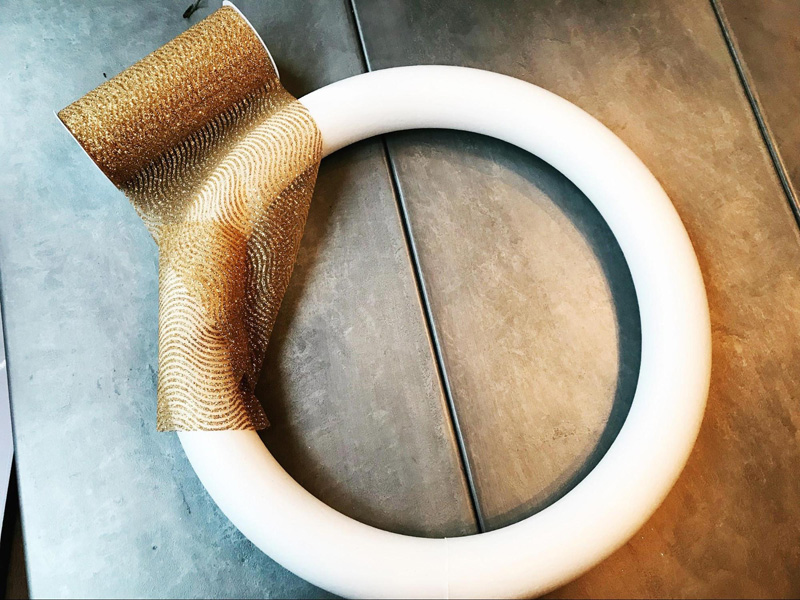 Wrap your wreath with gold ribbon (you can pick a different color. Use the hot glue gun to secure the ribbon to the foam wreath.
3: Glue Garland
Glue the artificial garland to the wreath (place it on top of the ribbon).
4: Paint Accents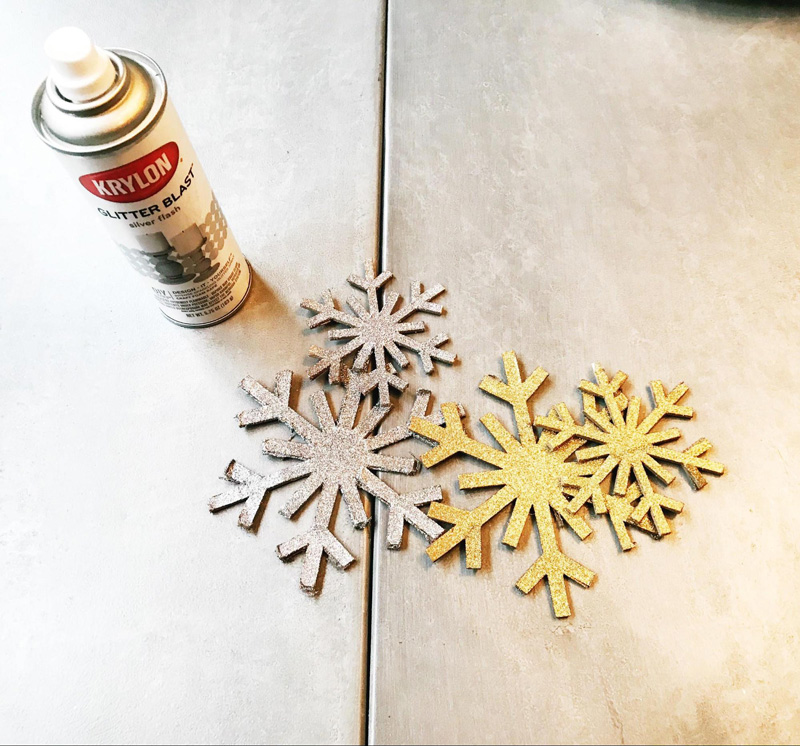 Spray paint the snowflakes gold and silver. Then spray paint the letters blue. Again, you can change up the colors.
5: Assemble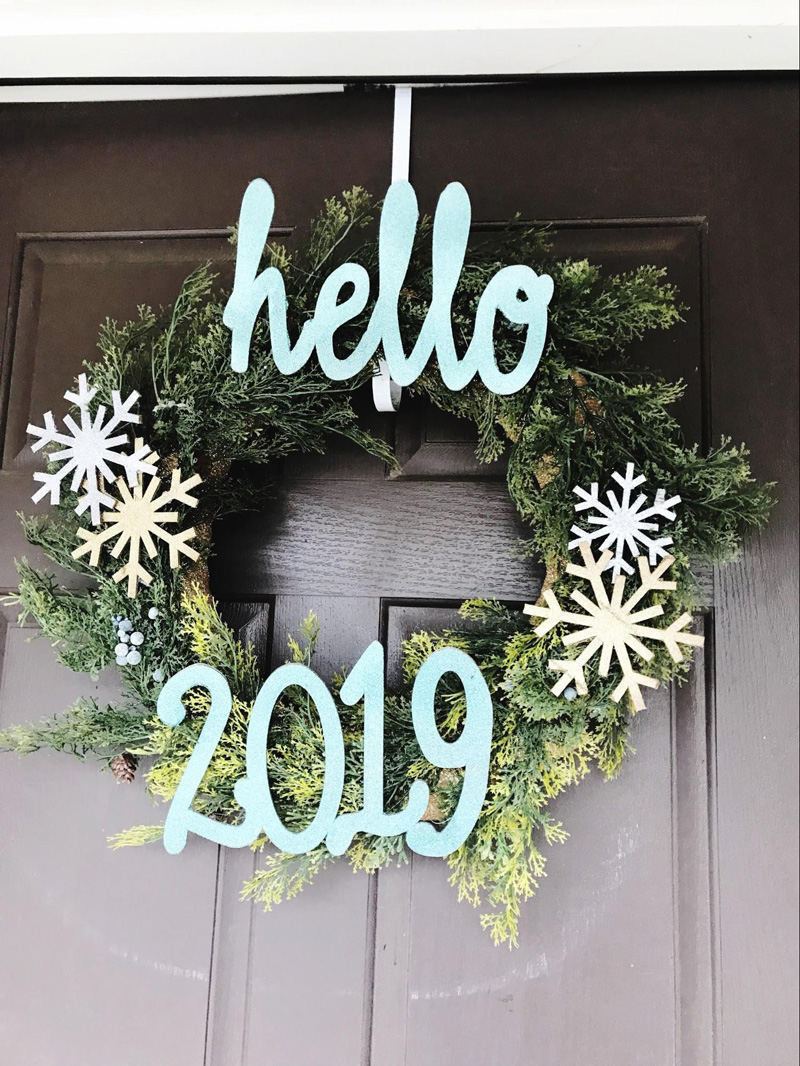 Once the paint has dried, glue the snowflakes and words to the wreath.
You can officially welcome the new year in style! Hang the wreath on your front door with a wreath hook or ribbon. Happy New Year everyone!