December 12th, 2018 • Contributor: Cricut Blog Team
Hey there! Hi there! Ho there! We're so excited to show you the new Mickey & Friends holiday products and some fun project ideas to add a little Disney® magic to your holiday decorating. Each week we'll share a new Mickey & Friends holiday project with you! So, we're kicking things off with some easy 3D paper ornaments. These would be a fun craft project to make with the kids or grandkids as well!
Supplies Needed: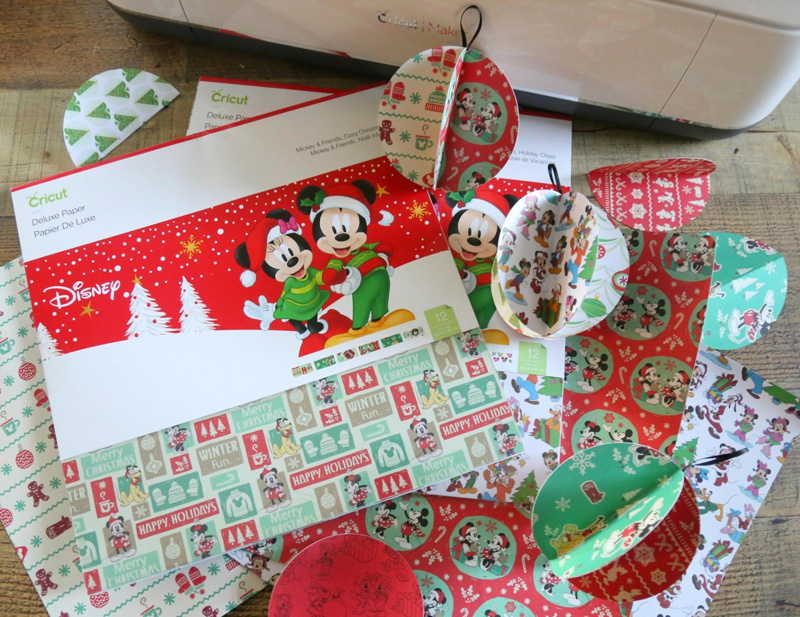 To make this week's project you'll need the following Cricut supplies:
Other items needed:
Thin ribbon or baker's twine (for the ornament hanger)
Adhesive (we recommend a tape runner or double-stick tape)
Hot glue
1: Cut Out Circles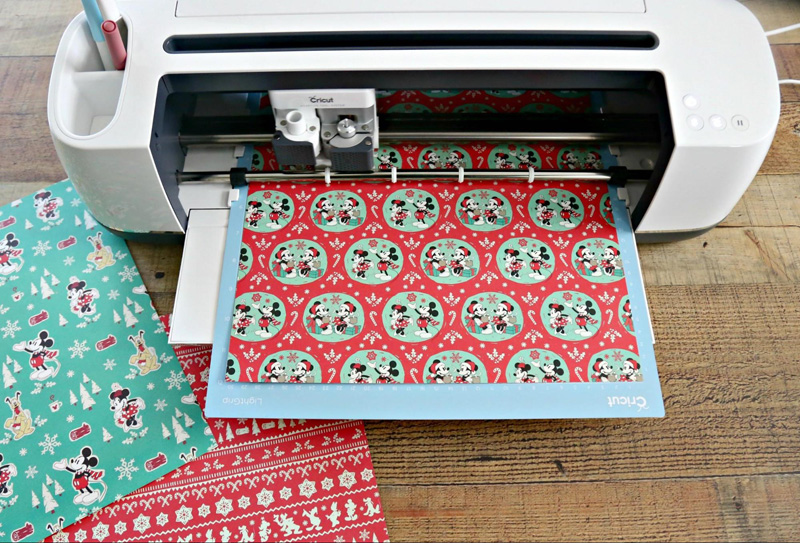 To make the 3D ornaments, you'll start by adding 4" circles to cut in Design Space, allowing us to cut 4 circles per page. Place your Mickey & Friends Deluxe Paper on a Light Grip mat and cut. The number of ornaments you want to make will determine how many circles you need to cut. We opted for 5 circles per ornament with complementary patterns.
2: Fold and Glue Circles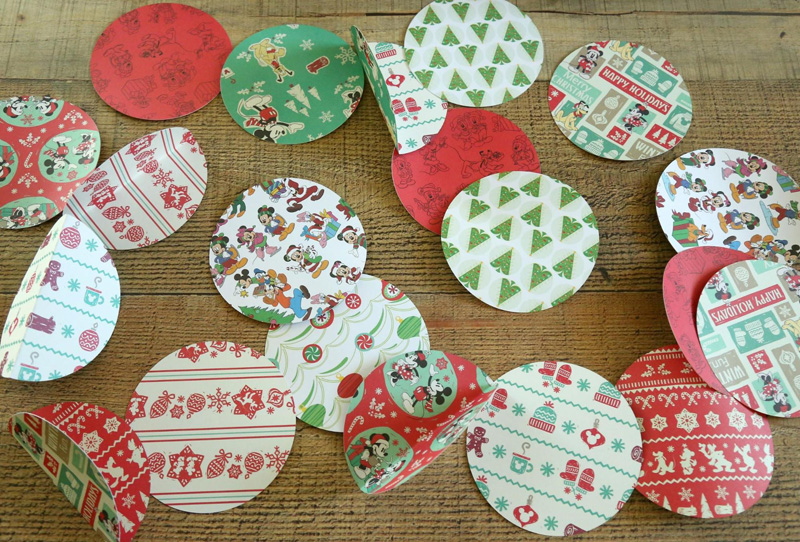 .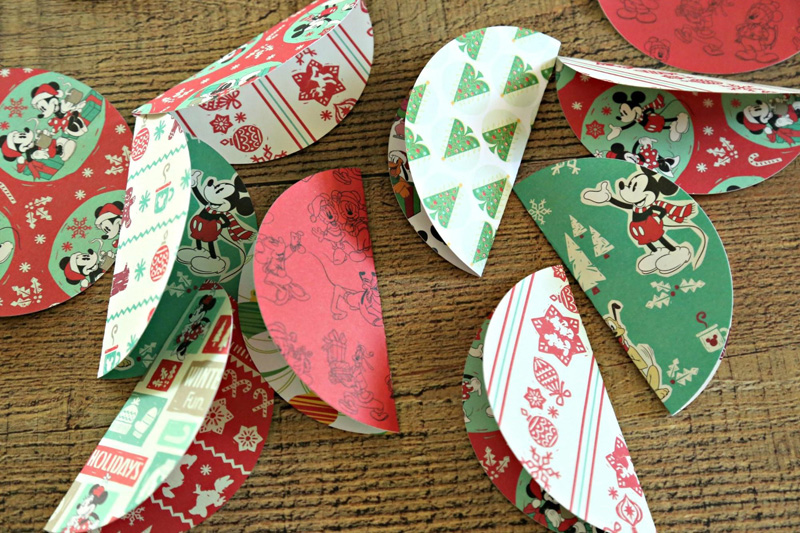 Once your circles are cut, fold each one in half exactly - with the pattern you want to see on the ornament to be on the inside of the fold. Then, start adhering the folded circles together back to back.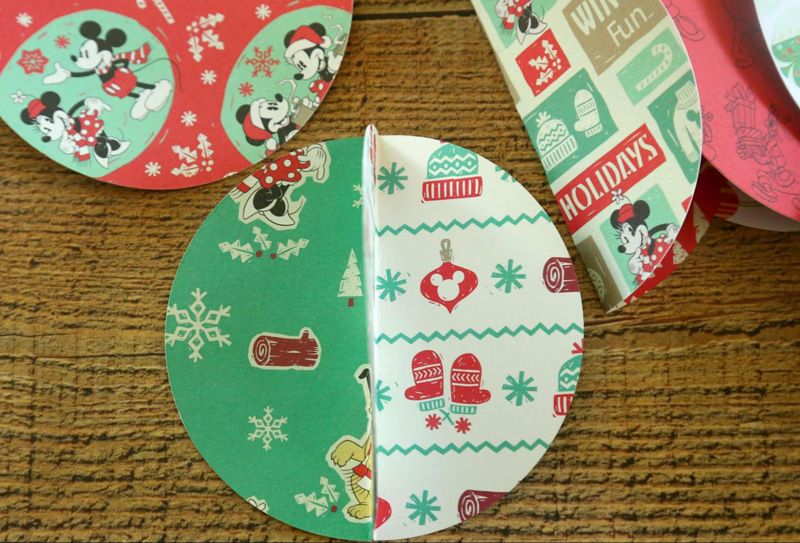 Continuing adhering the backs together, alternating patterns as you go. Once you get the 3D sphere almost completed, use a small bead of hot glue to attach your ribbon or twine (in a loop) to create the ornament hanger. Then continue adhering the folded circles to complete the ornament.
And that's it! Once you're done creating, you'll have some adorable Mickey & Friends 3D ornaments to hang on the tree!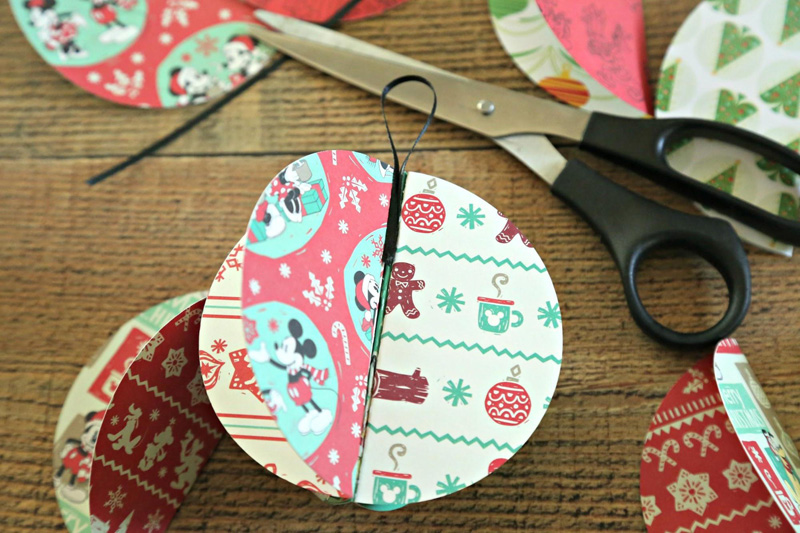 Cute right? These Mickey & Friends products are adorable, so be sure to tune in next time where I'll be showing another fun project to make with the new products. See ya' real soon!