November 3rd, 2018 • Contributor: Tiffany Isbell, Team Cricut
Oh, it's time for the next stop of our holiday preparation – let's get our kitchen and dining rooms ready for their debut!
To start at the beginning, check this out: Mantel Collection. As usual, let's jump into the supplies list.  Order the supplies you need and get an extra discount with our special holiday promo code: 8WEEKDIY for an additional 10% off all your materials (excludes Cricut machines & Cricut Access and needs a $50 minimum purchase).
You should have left over material from the past few weeks to use for some of the projects this week too!  Here are the Cricut supplies you will need:
Here are the other supplies you will also need.  These are all essentially bases for you to decorate so feel free to find styles that fit your taste:
(1) forest green tablecloth
(6) wine glasses
(1) glass pitcher
(1) gold ice bucket
(6) gold chargers
(1) khaki table runner
(2) plaid green and white dish towels
(2) red and white houndstooth dish towels
(4) white ceramic mugs
We're using the same color palette – white/cream, grey, forest green, black, and a few scattered pops of red.  You'll see the same imagery too – vintage trucks and pine cones.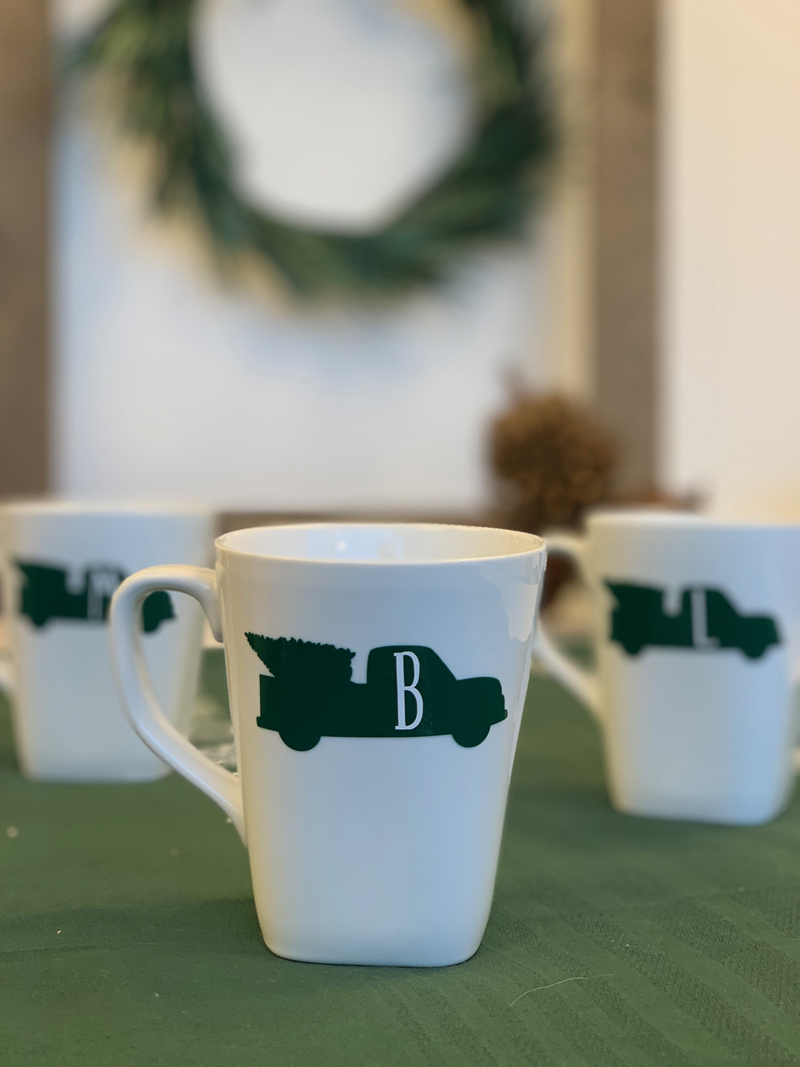 Let a warm, cozy drink fill you up with a great set of mugs that you can customize with either your last initial monogram or your family's first initials! Simply slice out the letter from the truck image in Design Space, and you're all set!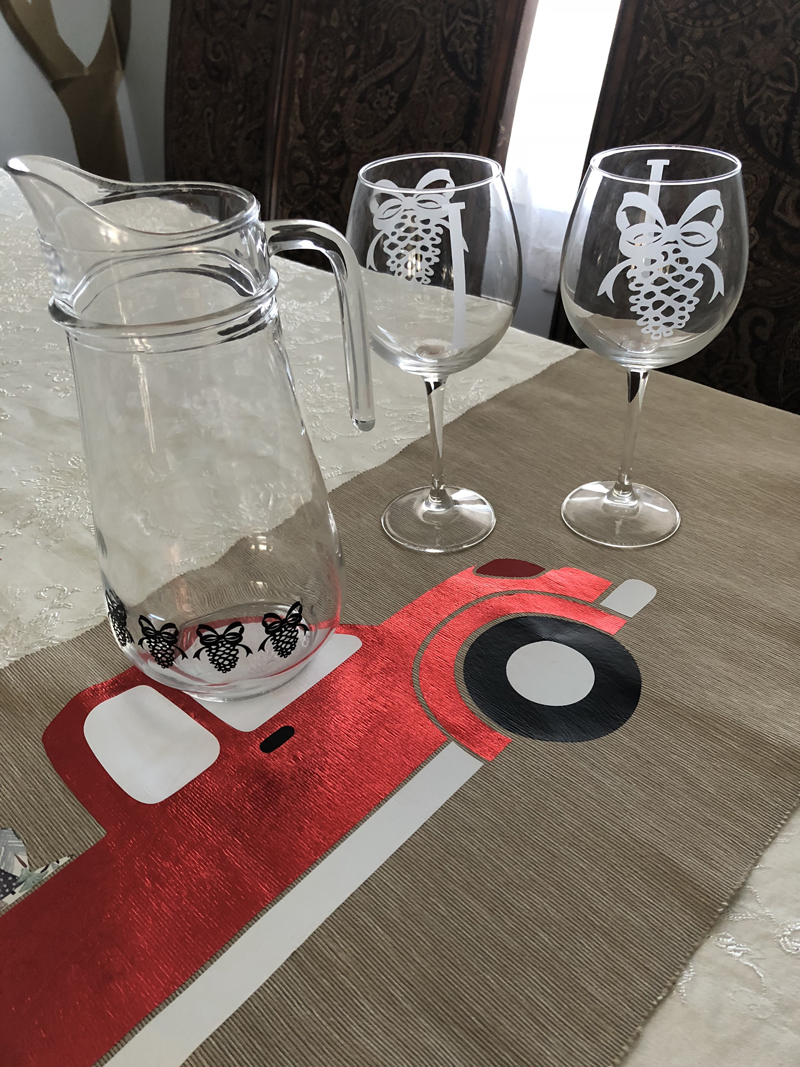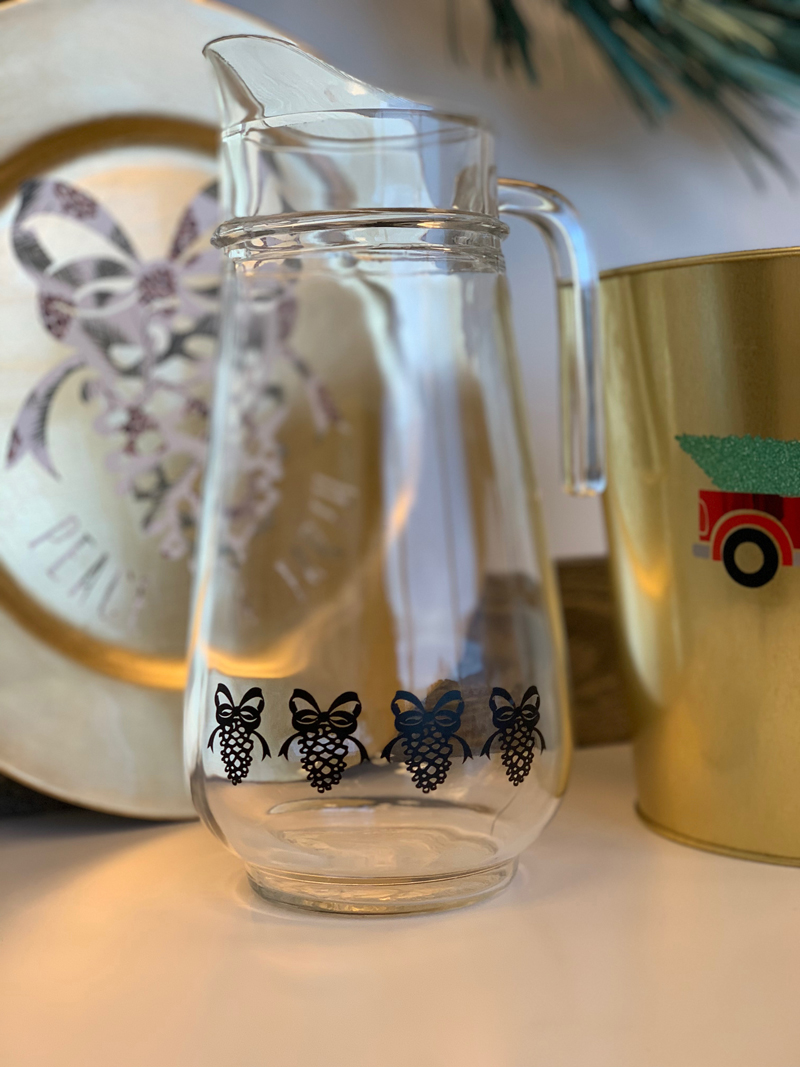 Pinecones are on both the glasses as well as a dainty pitcher.  This is something you can easily break out for an evening with friends without having to dress up an entire tablescape!  And it still fits into your house holiday theme.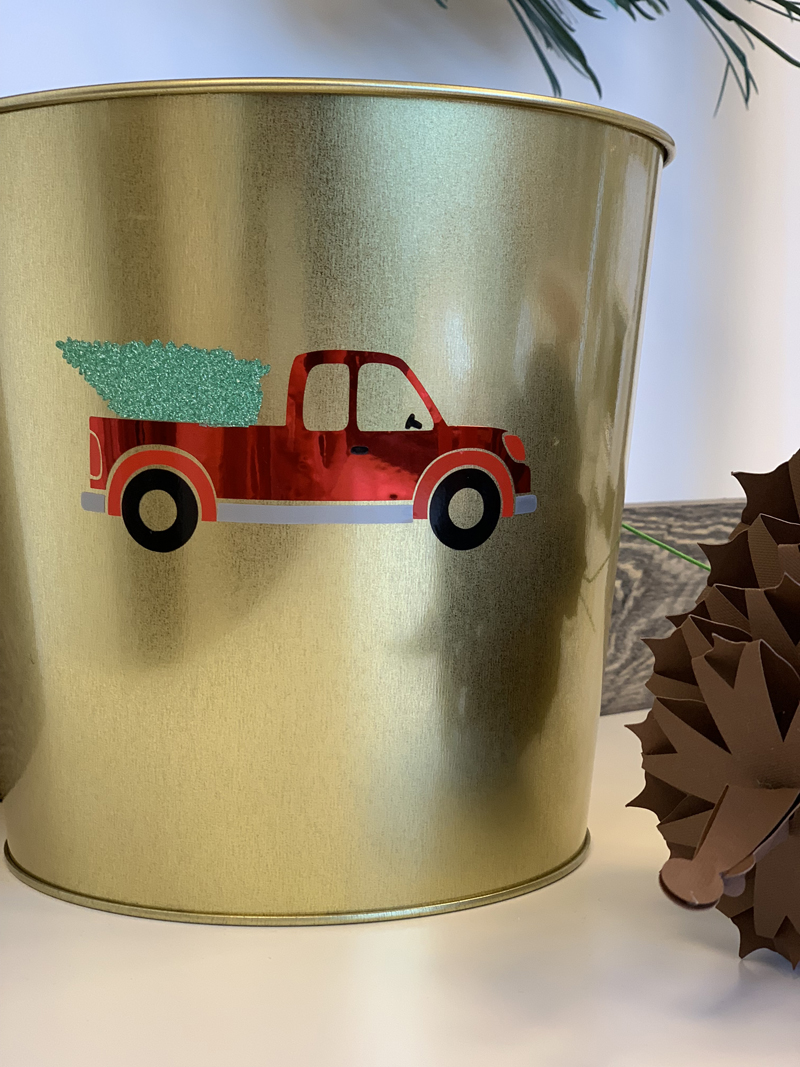 Once again, the layering on the ice bucket as well as the reversible table runner is the key piece to getting the truck right.  I forgot this in my excitement and energy (and love of a fast craft!) and ended up ironing on over my steering wheel piece of the truck.  The layering order is really important so head over to our instructions in this post.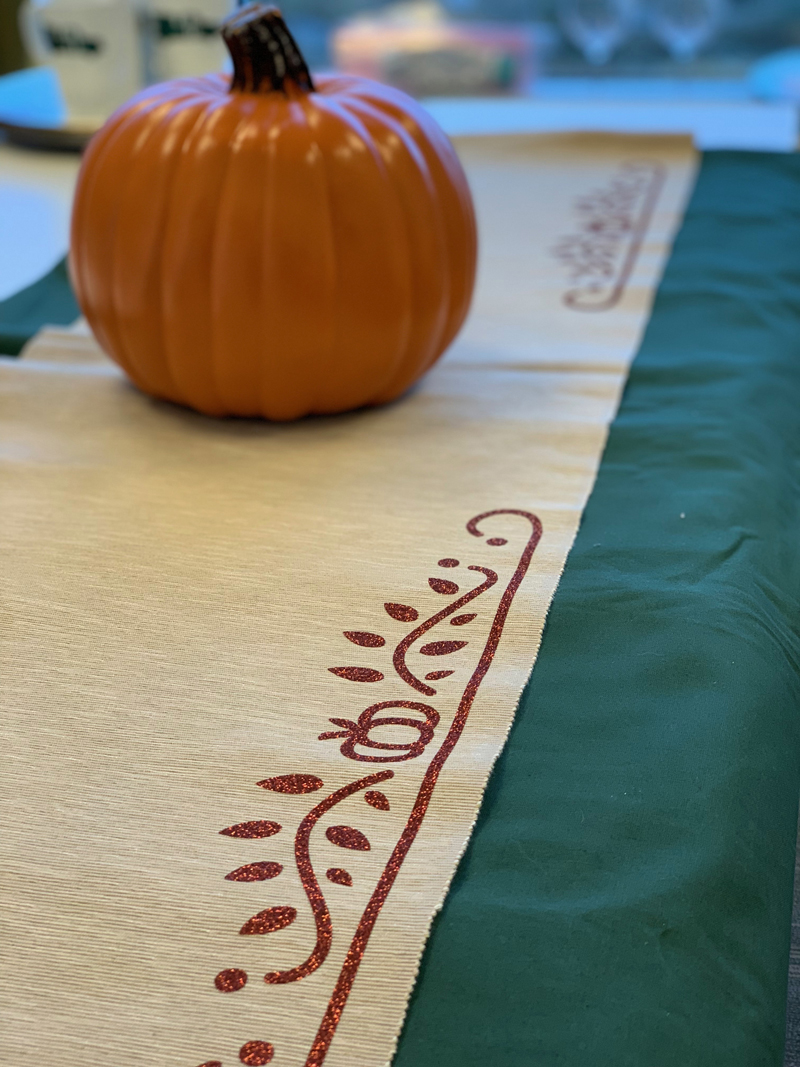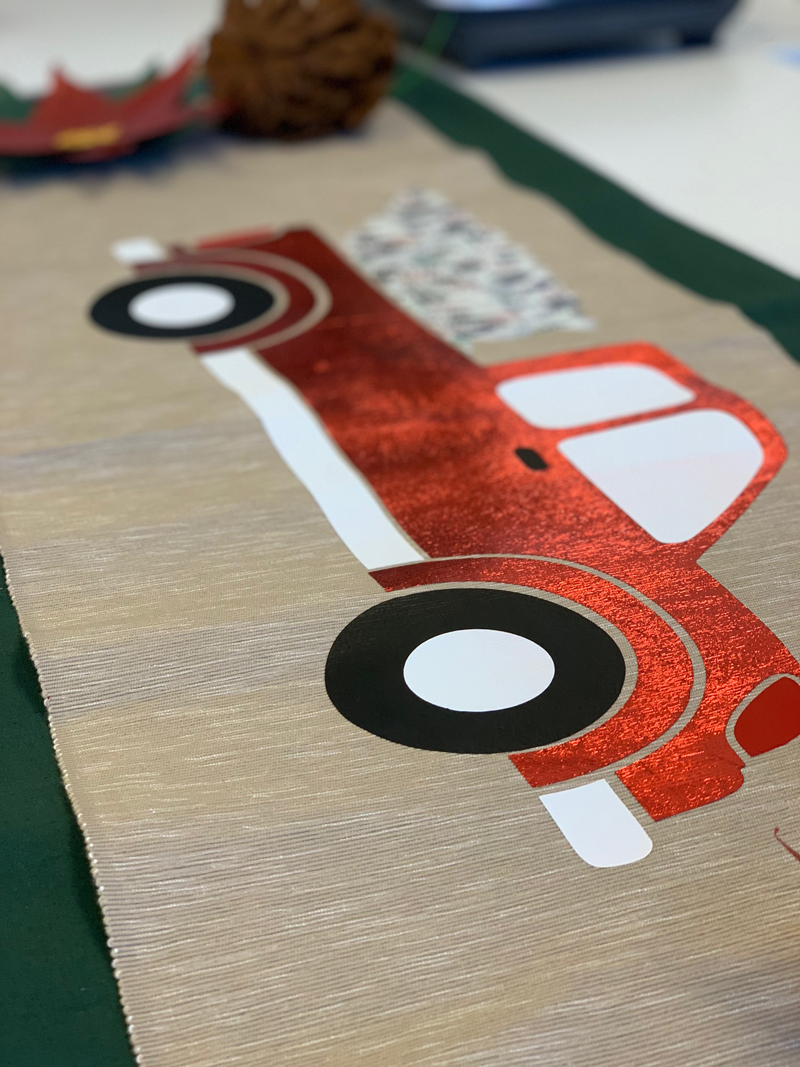 The best part about this reversible table runner is that we snuck in a little Thanksgiving too so you can instantly go from one holiday to the next while you get out all the rest of your décor later!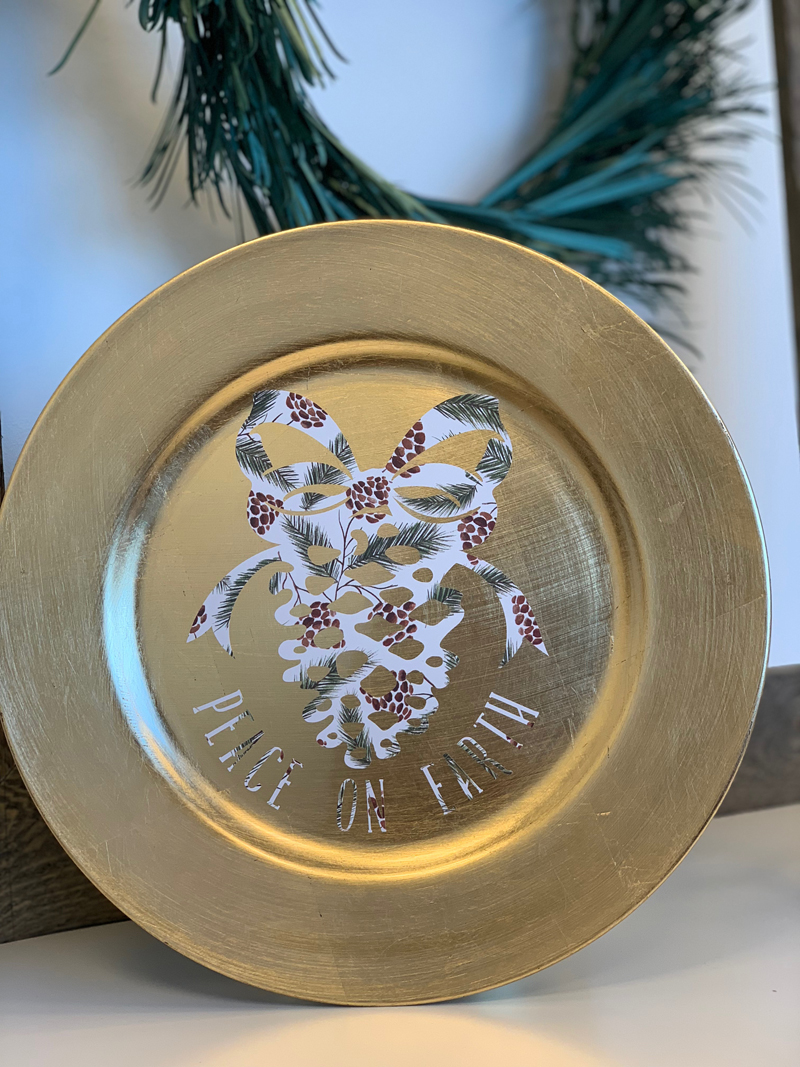 The chargers are also something that you can use interchangeably!  We used the removable vinyl so you could keep the pinecone in place and change out the phrase.  Go from 'Give Thanks' to 'Peace on Earth' in just a few minutes.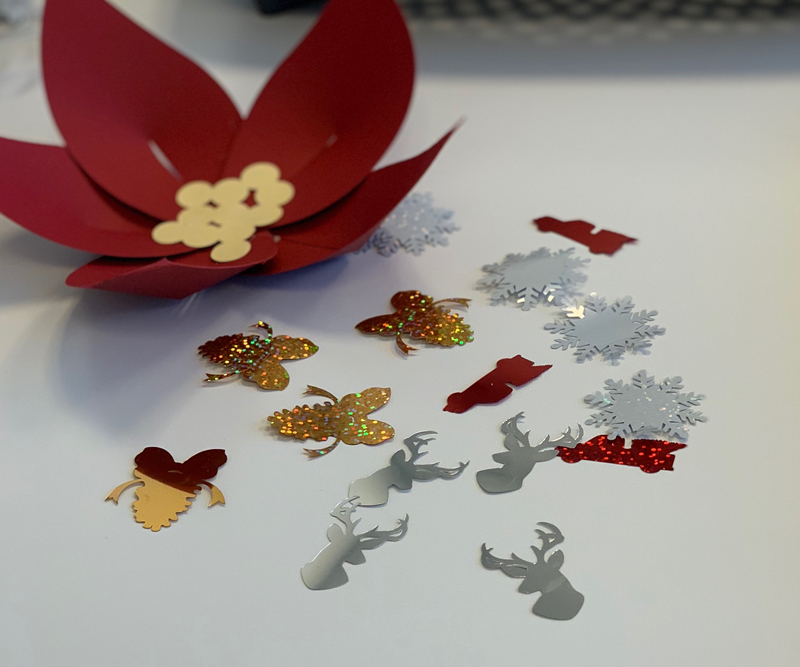 Confetti can either be a blessing or a curse.  We actually cut ours larger so that it could be sprinkled as decoration on your empty table without having to keep a full tablescape up when no one's around.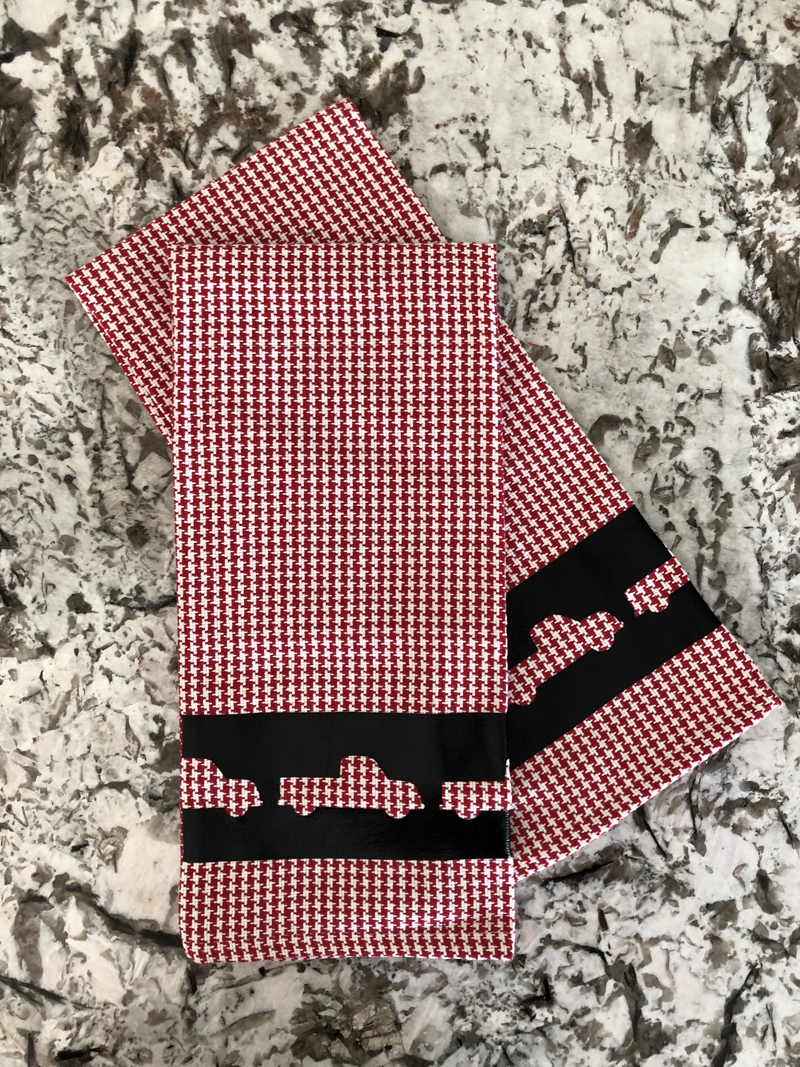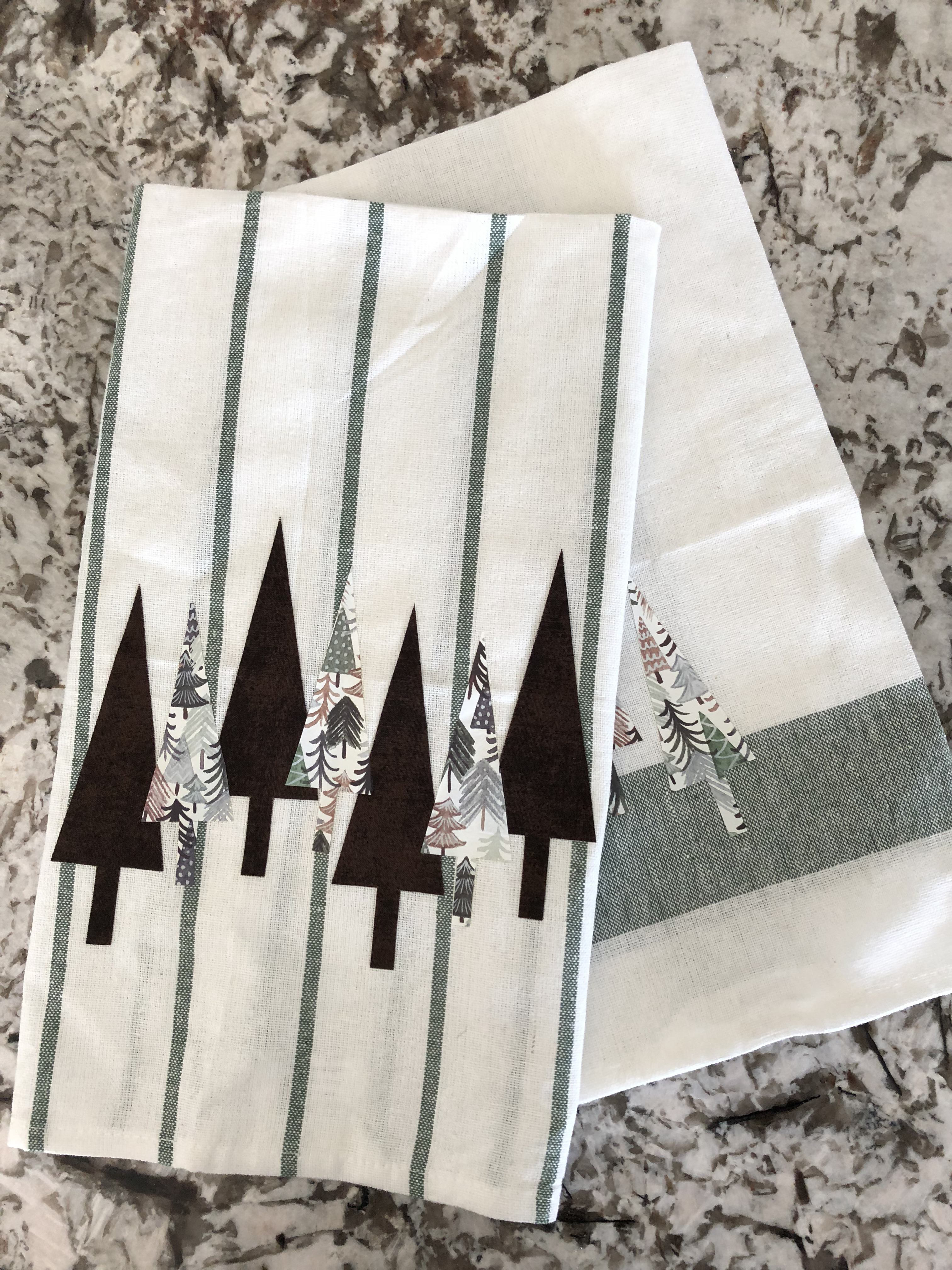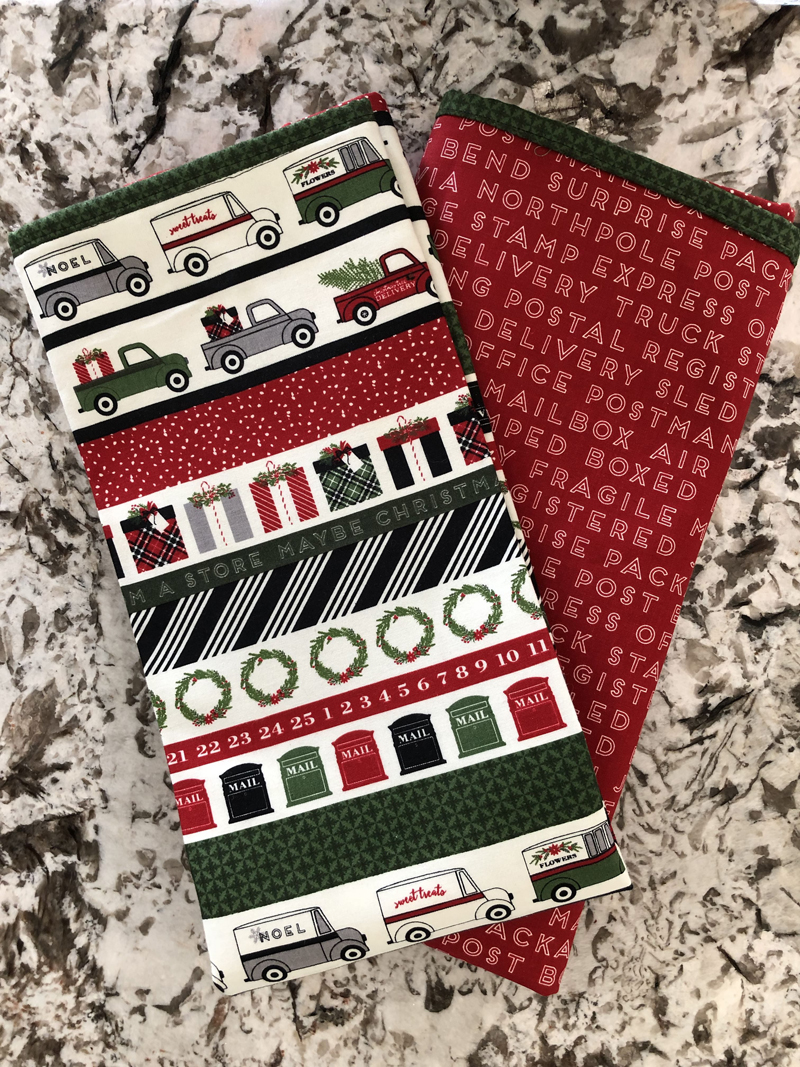 For easy kitchen garb, we made 3 different hand towel looks to match different pieces of the overall décor scheme.  That way, you can have a new feel each week – from trucks to trees to mailboxes for Santa!
Whew!  I can't believe we're halfway through our series.  Coming down the home stretch to Holiday Season!
Up Next Week: Everywhere Else Around The House
Cheers!
t