November 9th, 2018 • Contributor: Cricut Blog Team
Supplies
12" square of grey fabric
10" embroidery hoop
Embroidery floss (We used DMC Blanc as well as 904 - dark green - and the new Etoile sparkle thread C666 – red)
Scissors
Embroidery needle
First, type your phrases into Cricut Design Space. We used fonts Easton and Babette. Then, change your fonts and your images to a writing style.
We used multiple pen colors so that you won't have to think about it while you're embroidering your fabric. If you want to skip that step, you can make all of your colors the same and not have to change out your pen different times.
Next, we added a basic circle and made it light grey so our fabric will cut out at 11.5". We will trim it up at the end!
TIP: Cut your fabric to 12" X 12"- make sure it is flat and dry. Press out any wrinkles before adhering the fabric to your pink FabricGrip mat.
Once your pattern is drawn, pull the fabric off the mat and center it in your embroidery hoop. Use a simple back stitch with 3 strands of floss to stitch all the phrases EXCEPT Season's Greetings with the dark green floss.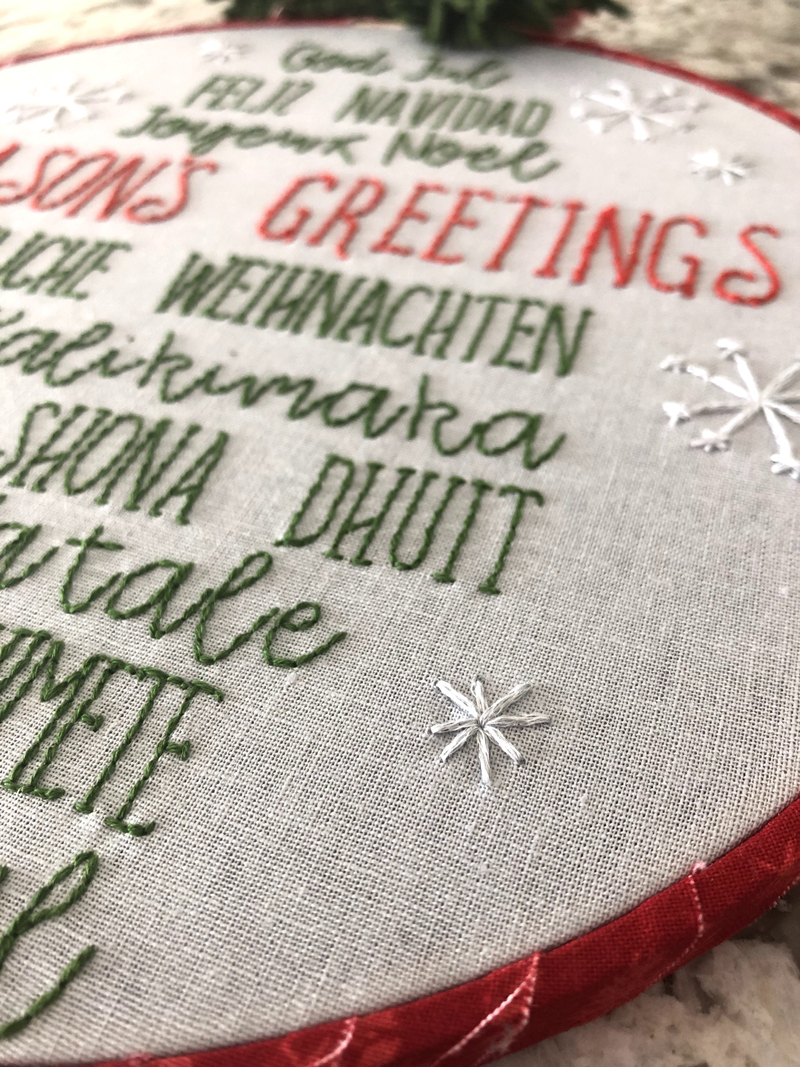 Use all the strands of the red sparkle floss to backstitch the phrase Season's greetings.
Use all the strands of the white sparkle floss to stitch the snowflakes. We used large stitches for the snowflakes. You can add other embellishments too like branches or berries.
Finally, to finish off our hoop, we wrapped scraps of red fabric from our other holiday projects around the outside.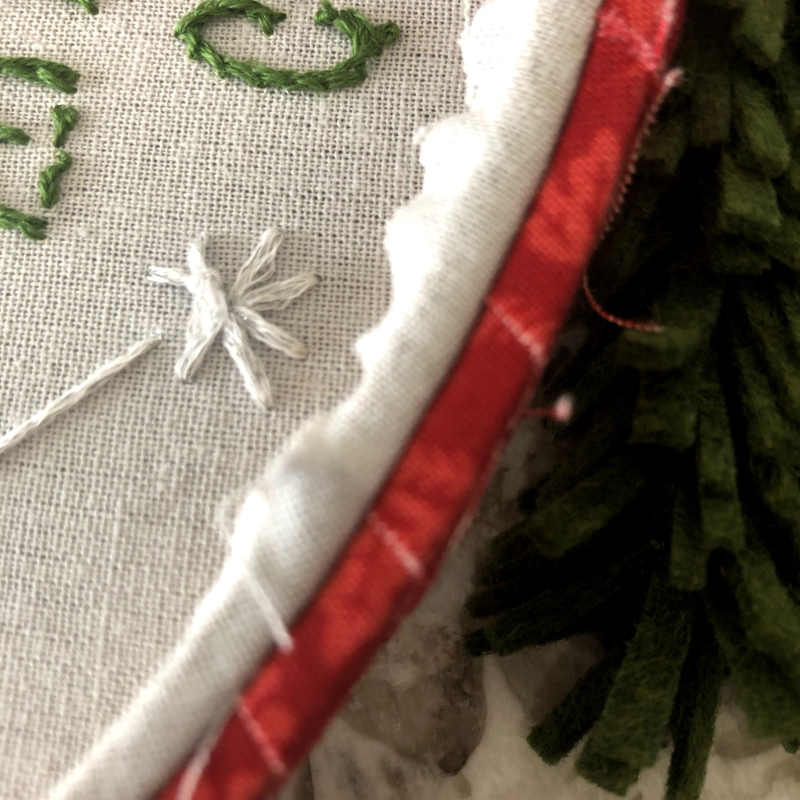 And then trimmed, tucked and glued our fabric edges down.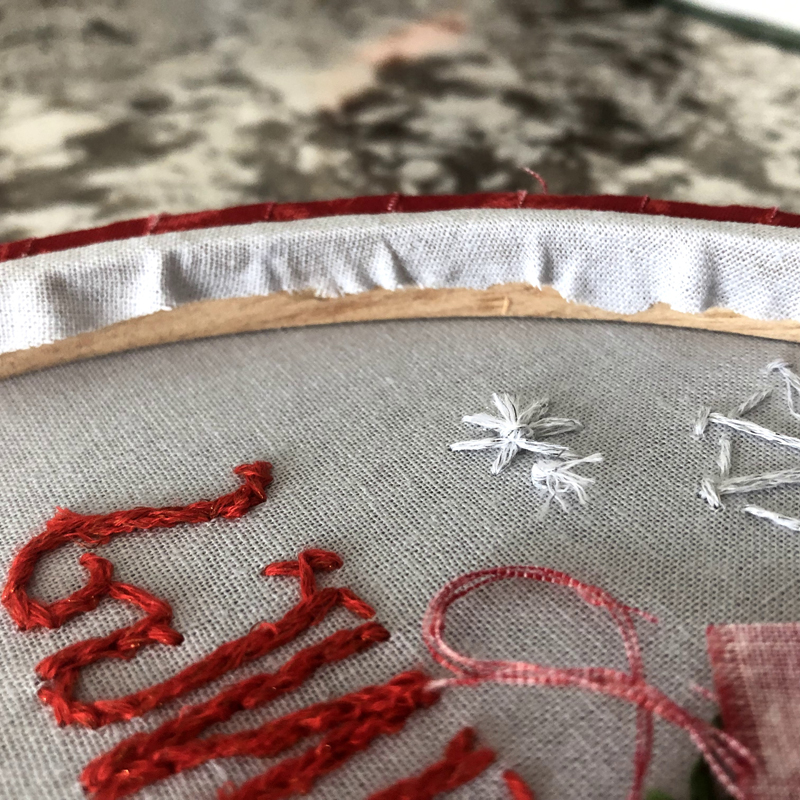 You can even bring in your pine needle look at the top with pine needles made from any leftover green felt or pearl paper.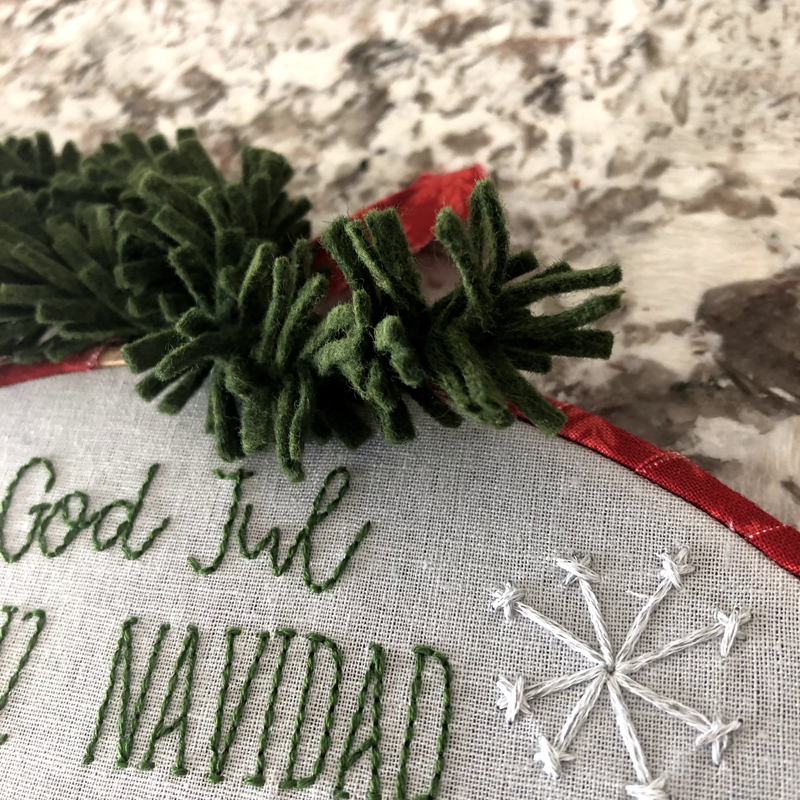 Good luck with your embroidery!
Happy crafting!
The Cricut Team