October 10th, 2018 • Contributor: Cricut Designer Meagan Patterson
No Halloween décor is complete without a festive banner and this one steals the show! This layered masterpiece was designed with you in mind – I simply can't wait to see how you recreate it. With that, let's get making it!
Materials Needed: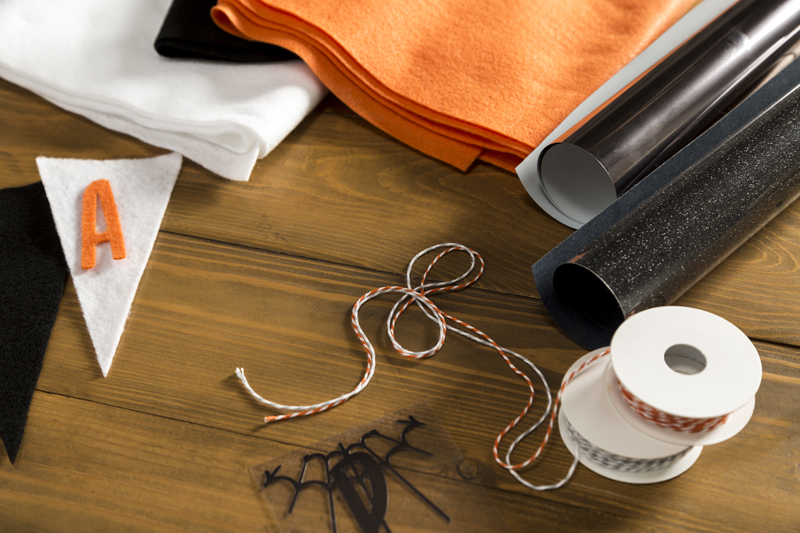 Wool Felt, White
Wool Felt, Black
Wool Felt, Orange
HeatnBond
Twine
Baker's Twine, Orange
Baker's Twine, Grey
Materials Prep
Before you start cutting you will need to apply adhesive to your white and orange felt. I love to use HeatnBond on my projects. Depending on what you use, please follow the manufacturer's guide for application. Once it's all prepped, you're ready to begin cutting.
1: Cut All the Things!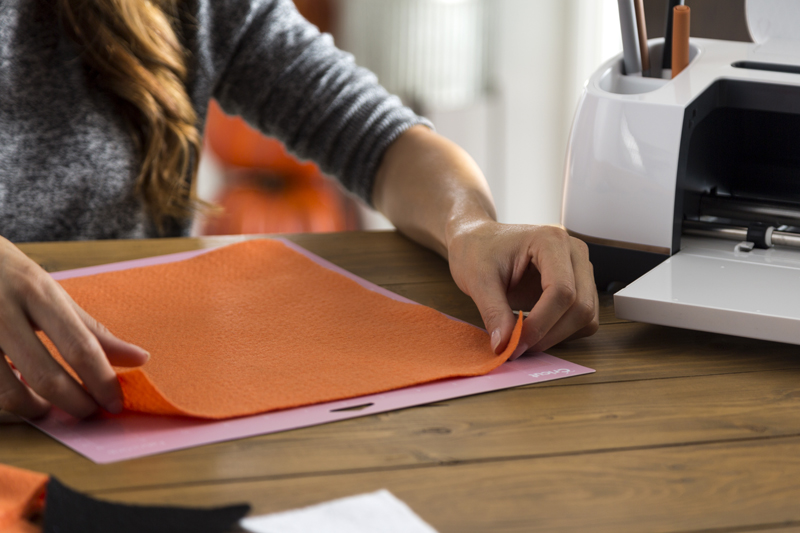 I will never get tired of watching the rotary blade in action. It cuts through felt like butter! Be sure you are using your FabricGrip Mat as you cut and watch the magic happen.
It's super important to use the recommended mat in conjunction with the material you are using. For example, use the LightGrip Mat for your Foil Iron-on and your StrongGrip Mat for the Iron-on Glitter will make this cutting process smooth sailing! Confession time: many a project has been ruined by me when I ignore the recommended uses. My bad!
2: Get Rid of the Excess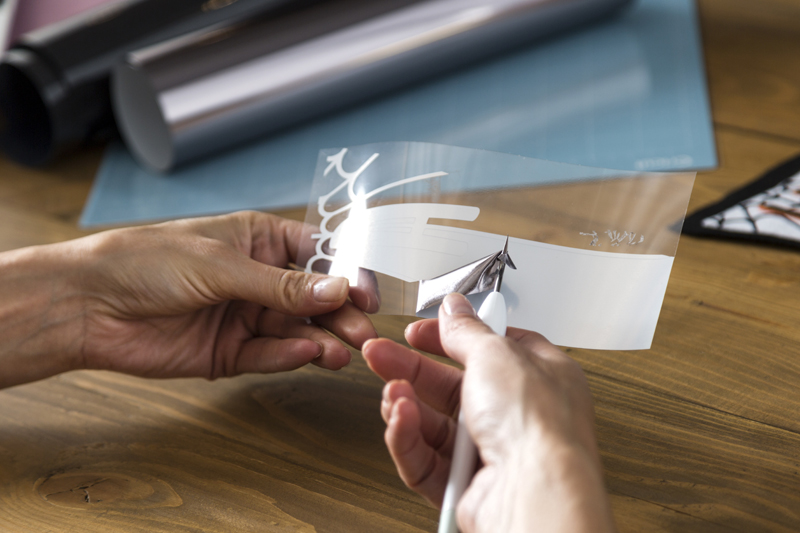 I may be in the minority here but weeding iron-on can be so therapeutic! I sometimes plan my entire day around weeding time just so my brain and body can rejuvenate. Am I the only one that does that?
Once all your letters are weeded it is time to start assembling!
3: Layer, Layer, Layers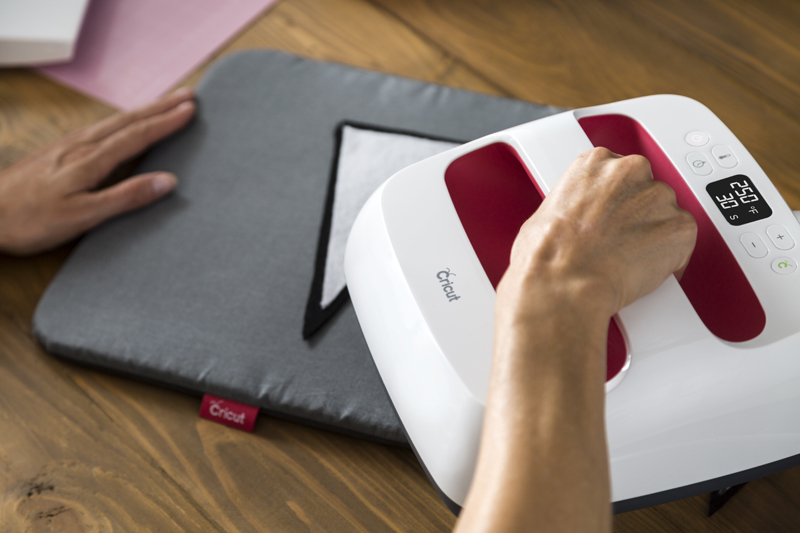 .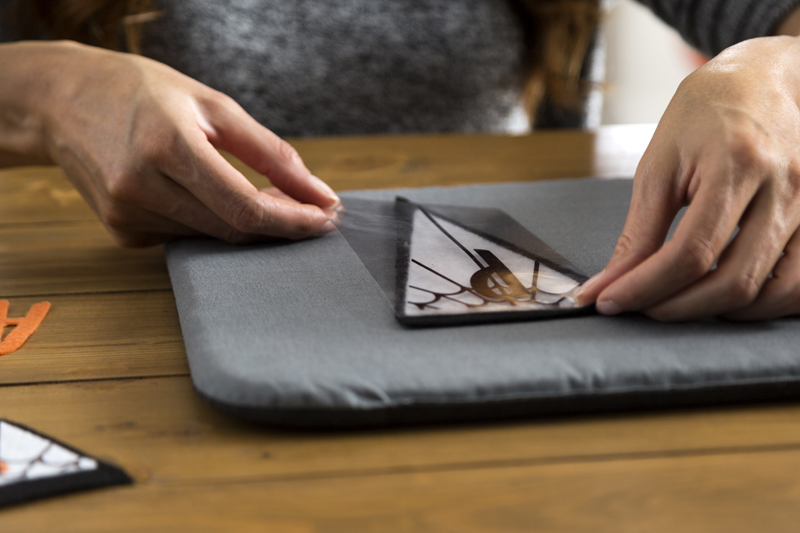 When I layer multiple layers, to me it's easiest to start with your base. For this project, I started with the black base and pressed the white banner layer on top using these setting on my EasyPress – Temp: 280 Time: 15 sec
Next, place your web and letter design onto the white felt layer. It should fit perfectly in the center. Be sure to use the recommended settings for your Iron-on by using our interactive guide here. I used these settings - Temp: 280 Time: 30 sec (cool material completely before removing transfer sheet)
For this next layer, you will need to grab a press cloth to protect the layers that you have already pressed on. One at a time place and press the orange felt letter to its corresponding banner piece using the press cloth as protection from the heat plate. I used the same felt EasyPress setting as before in the first step. Temp: 280 Time: 15 sec
Once that layer is done, the final layer is ready for the assembly. One at a time, place and press the black glitter iron-on letters to the orange felt layer using the glitter iron-on setting – Temp: 270 Time: 30 sec. Don't forget that press cloth!
4: String it Up!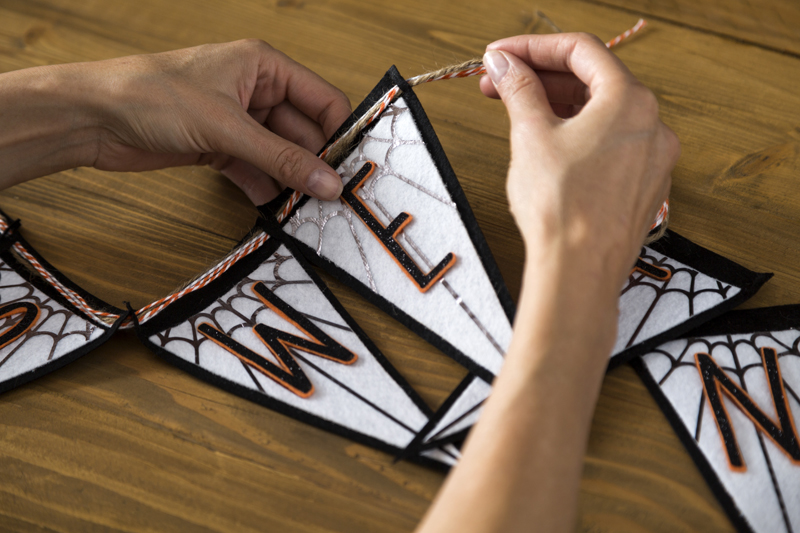 The wonderful thing about this banner is that it was designed to show off your string or ribbon. There are slits instead of holes on the upper corners of the black banner piece to prevent your pieces from sliding around on the string. In my opinion-all banners should have this feature!
Just to add a little bit more pizzazz to this banner I used multiple strings to add color and texture. I chose to use two orange baker's twine strings, one grey baker's twine string, and one natural twine string. Then I loosely twisted them together as I strung each banner flag.
And Voilà! You have a beautiful and festive Halloween banner!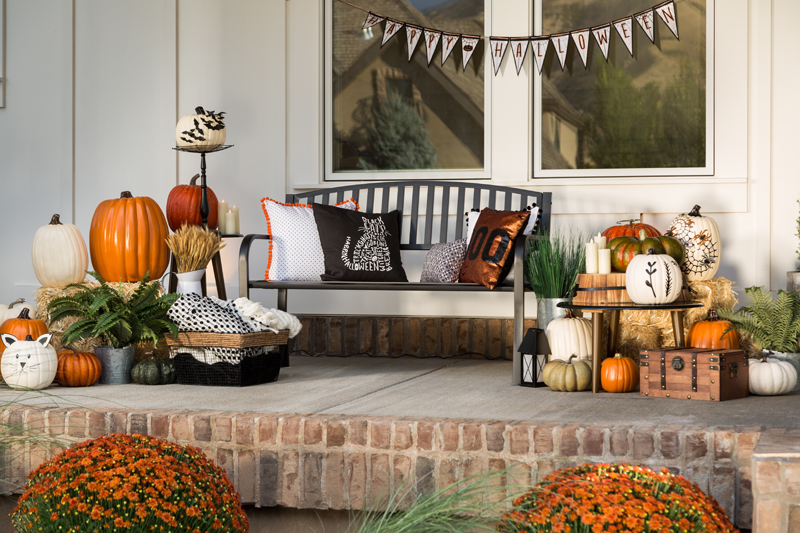 I loved seeing how this banner tied in so well to our Halloween porch décor. I simply can't wait to see how each of you display this in your home!
Happy crafting!
Meagan Patterson