December 18th, 2017 • Contributor: Jessica Roe from Everyday Party Magazine
Every single holiday since our second son was just an infant, our boys have worn matching jammies on Christmas Eve. I snap a pic of wiggling boys in front of our Christmas Tree and share it with our families on Christmas Day. It is a tradition that I love so much, but as time keeps moving forward, it is becoming more and more difficult to find jammies that match for all of the boys!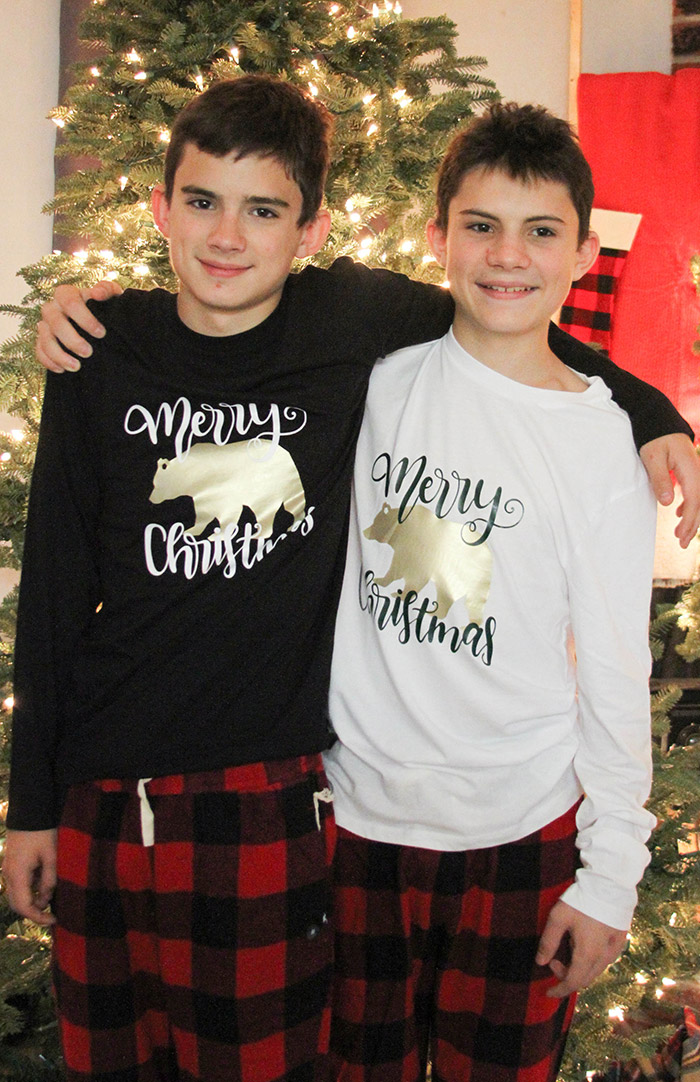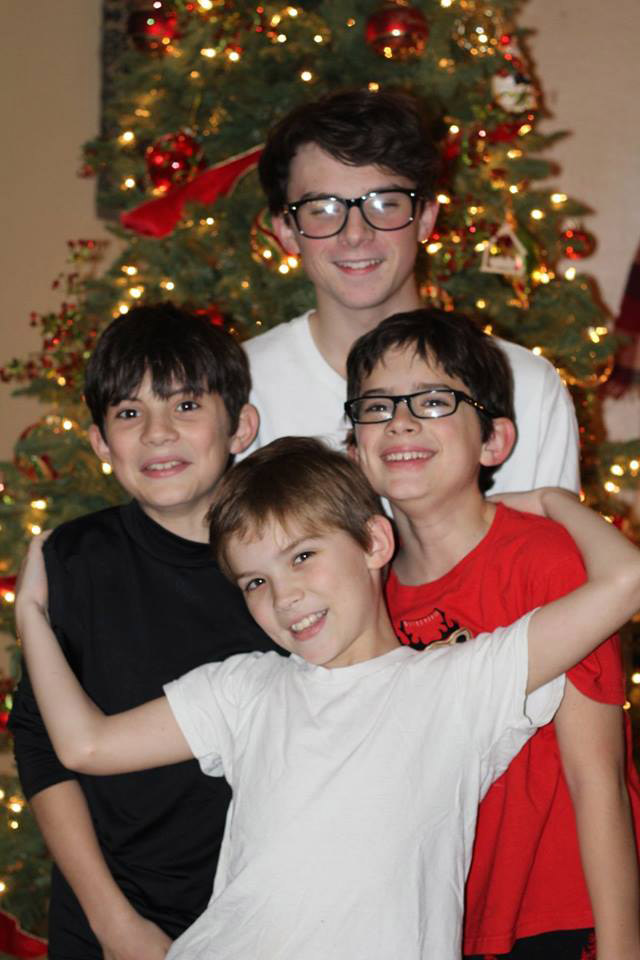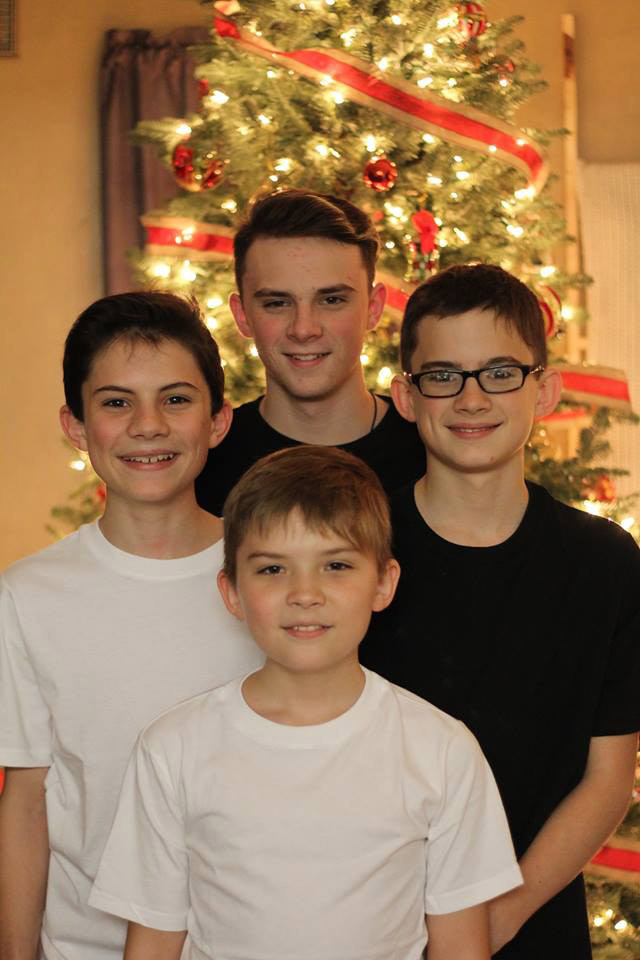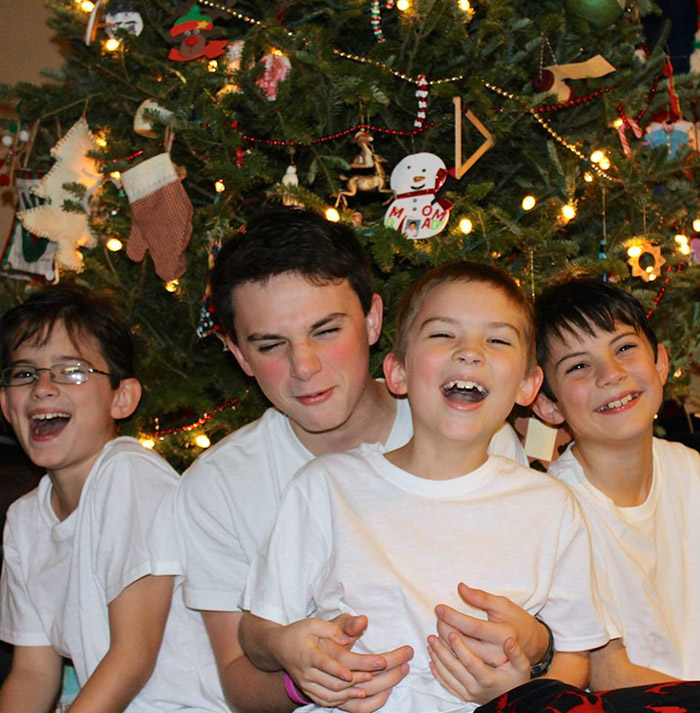 So, I have started DIY'ing them. Typically, I purchase coordinating jammie bottoms, and plain tops. The last few years I just let the boys wear plain shirts, and I hated it!
I purchased plain long sleeve t-shirts and plaid jammie bottoms from the store and opened Design Space to find an image we would all love. The boys were a part of every step of their jammie making this year, and I really enjoyed their input. They decided on a bear and Merry Christmas text from Design Space, though, they did ask me to edit the bear to make it an almost completely solid image.
Supplies Needed: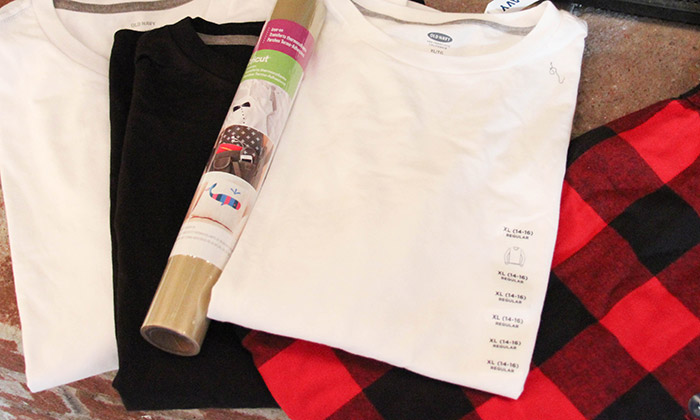 Choose an image in Design Space. (Find my cut file here) and size it to fit your shirt or pants. *I am so happy the template tool is back in DS*
If you want to edit the image's size or style, do so now.
2: Cut and Weed Design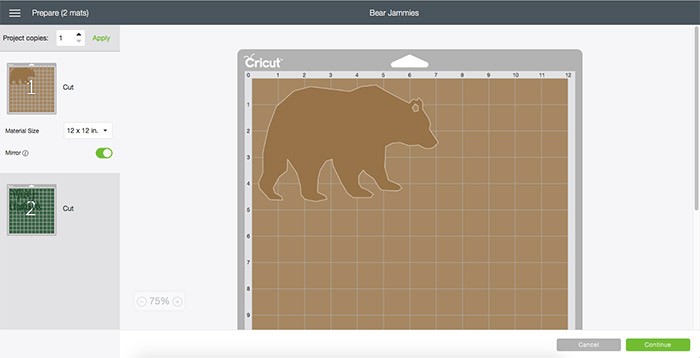 Send the file to the machine to cut. Don't forget, iron-on needs to be placed on the mat shiny side down, and you need to mirror the cut.
Weed the image and the text, and place it on the shirt where you like it. I fold the shirt in half sideways and top to bottom to find the center and pinch a small crease in the fabric. I do the same folding with the vinyl transfer sheet as well.
3: Apply on Jammies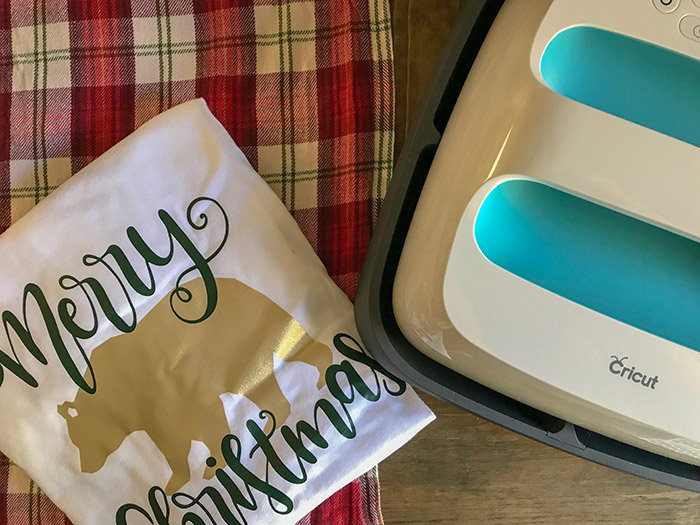 Once your image is where you want it, use your EasyPress according to package instructions, I set it to 360* for 30 seconds and pressed the image onto the shirt. Next, I added the text where I wanted it and repeated the process. Finally, I pressed the inside of the shirt on the back of the vinyl.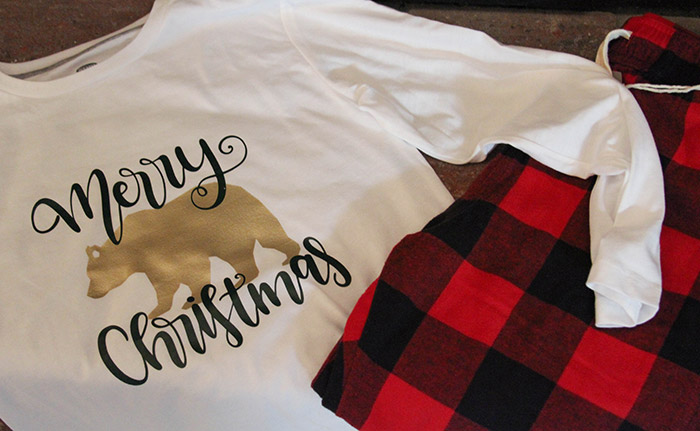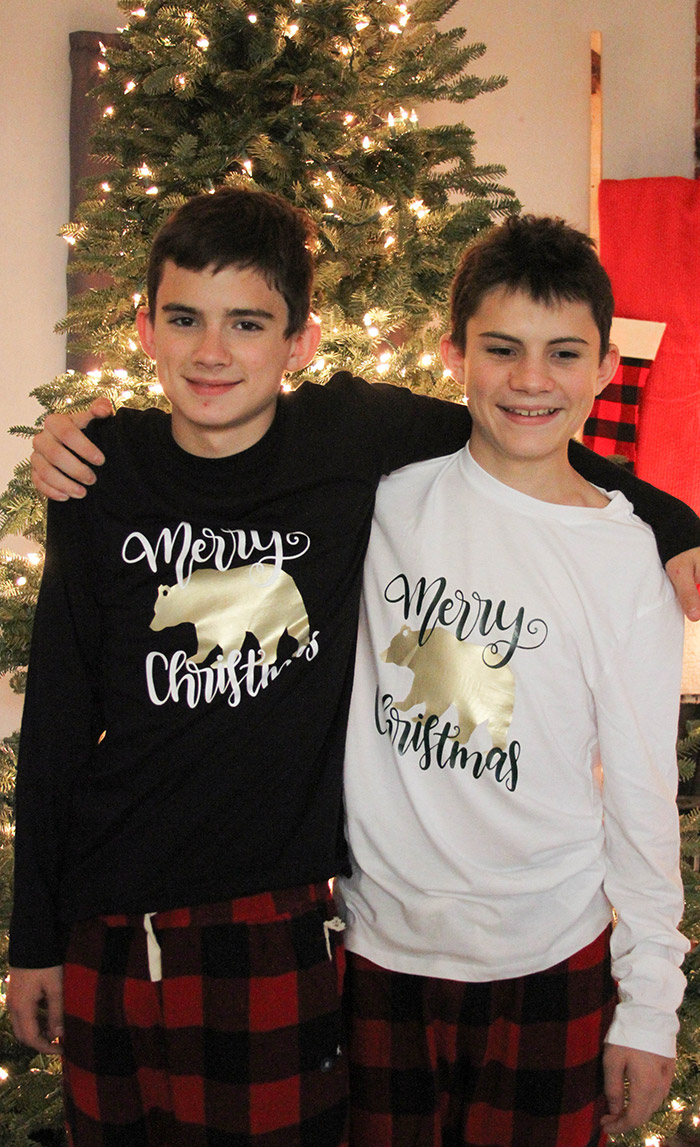 Now, all I need to do is get my wild crew to stand still for a few minutes so I can snap a few more pics!
What design would you make when you DIY family jammies? Leave a comment!