April 6th, 2018 • Contributor: Jen Causey from Something Turquoise
Hey there, Cricut lovers! My name is Jen Causey and I'm the resident wedding expert for Cricut. I'm the creative gal behind the DIY wedding blog Something Turquoise, but today I have something extra special to share with you. I'm pregnant with my first baby and just a few weeks ago I helped throw my own shower.
I pretty much went Cricut crazy with it and so the team asked me to share some of my creations with you. My Cricut Explore Air 2 Special Edition, Martha Stewart Machine Bundle and Martha's new Celebrations Party Supplies line (The Mint & Blush Collection), both sold exclusively at Michaels, took center stage at my shower. You'll be able to see my entire shower both on MarthaStewart.com and SomethingTurquoise.com in the coming weeks.
I knew I wanted to create custom banners for the gifts, drinks, and dessert tables but the typical banners are just that, typical. I thought long and hard about how I could make them unique and something that hadn't really been seen before. I rented the gorgeous wooden room dividers as backdrops and so in thinking of having them hang off the wood, the thought of fabric entered my mind vs. paper. Then I thought 'vertical is different', every other banner I've seen is horizontal. So then a fabric, vertical banner using iron-on metallic foil was had to be!
Supplies Needed: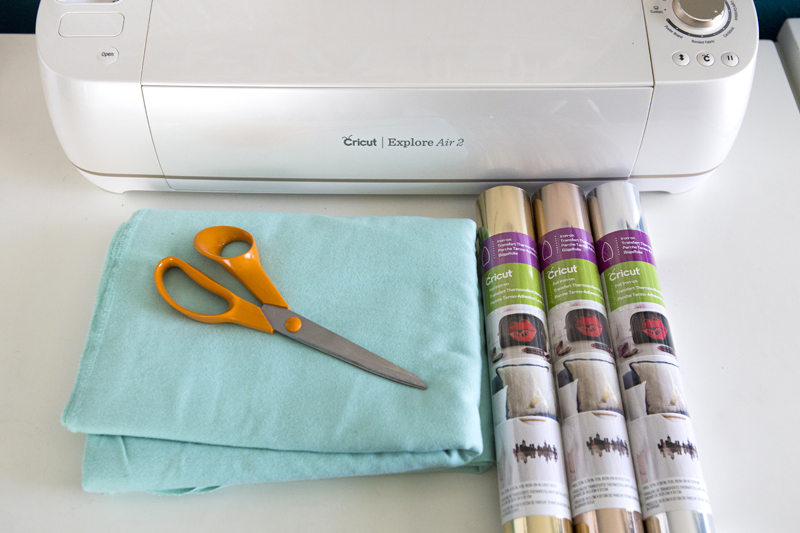 Cricut Explore Air 2 Special Edition, Martha Stewart Machine Bundle
Cricut Iron-on, I used metallic foil in silver, gold and rose gold
Cricut Easy Press and Mat
Flannel Fabric
Scissors
Public Canvas: https://design.cricut.com/#/design/102712677
1: Create Your Design
Design your banner in Design Space or follow this link to use my exact designs. The font I used for this project is called Mensch.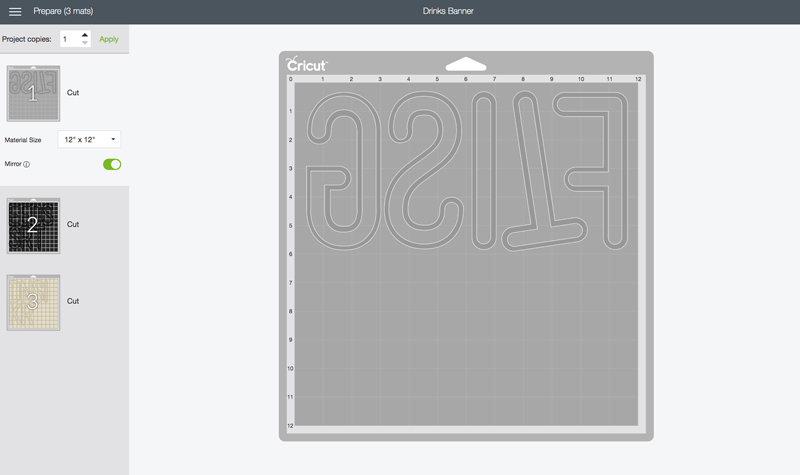 Don't forget to click "mirror image" before you cut, and also play with the cut spacing. I was able to save quite a bit of space by turning letters on the mat.
2: Cut the Iron-on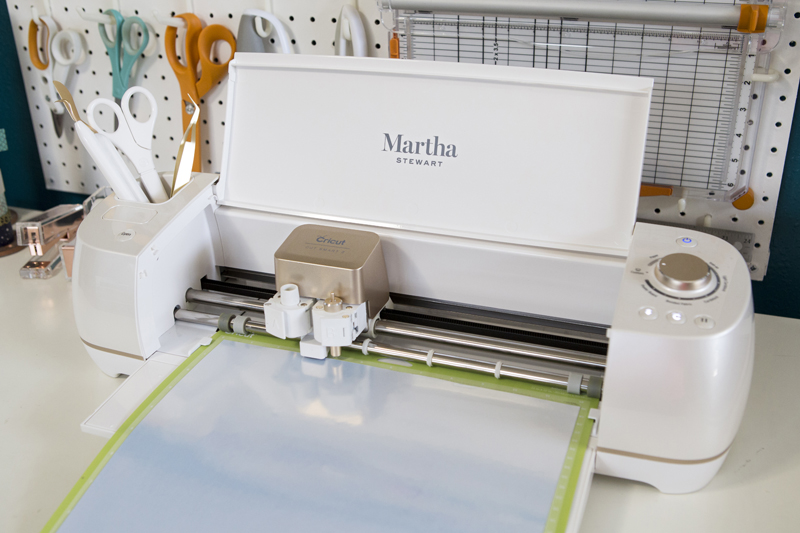 .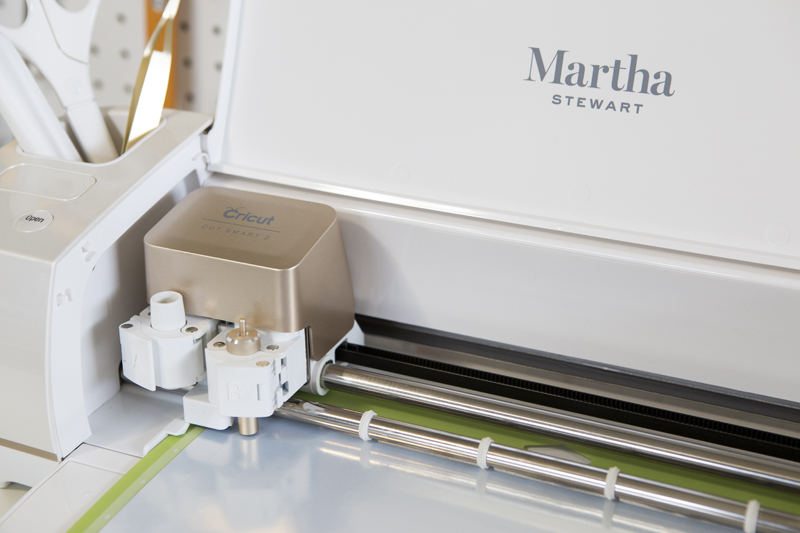 Add the iron-on to your cutting mat, colored side down and then watch the Cricut work its magic. I did three different colors of iron-on so I had three cutting mats.
3: Weed and Separate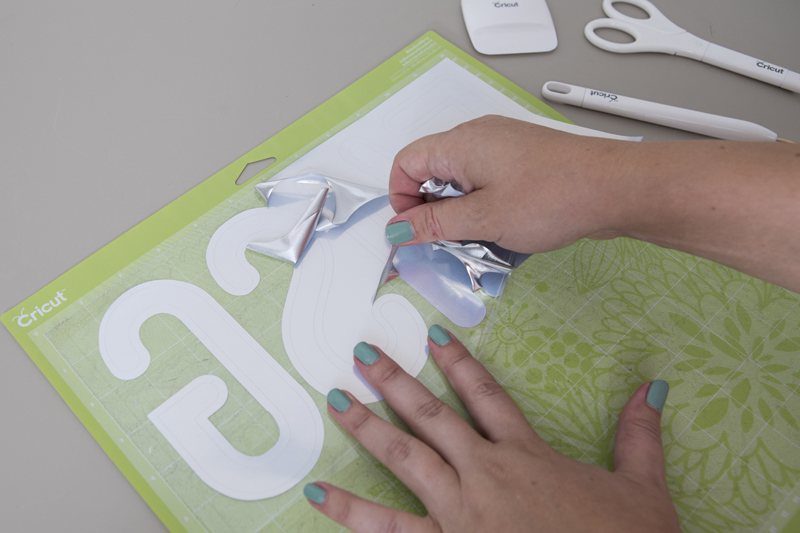 .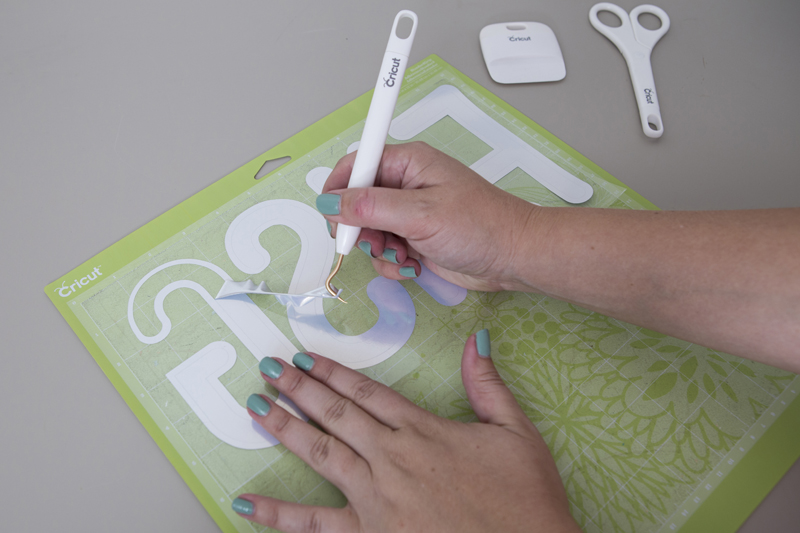 .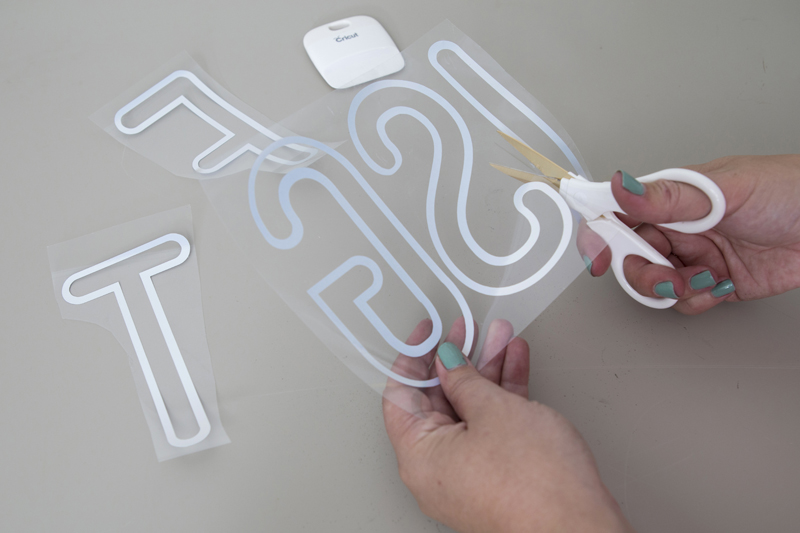 Weed, aka. remove, all the non-design areas of the iron-on design using your weeding tools. Then cut out each individual letter.
4: Cut Fabric for Banners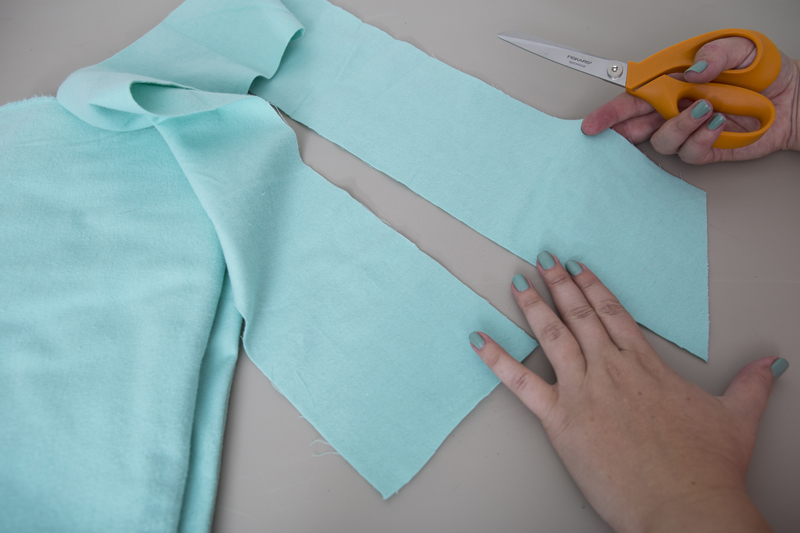 Cut your banners. I did 5" wide by varying lengths. The gifts banner was 5" x 48", the drinks banner was 5" by 52", and the desserts banner was 5" x 58".
Each had 15" at the top for hanging over the room dividers and each had about 1/4" spacing between each letter. I used flannel fabric since it's a bit on the thicker side which made a sturdier banner.
5: Add the Iron-on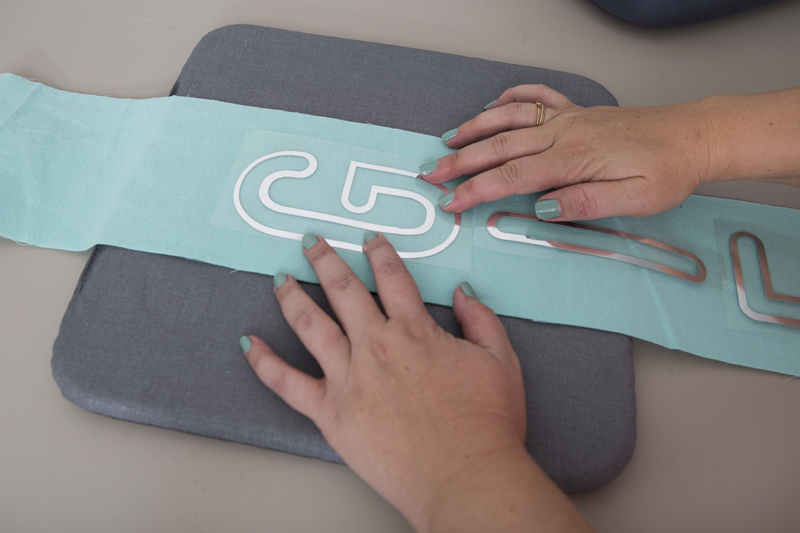 .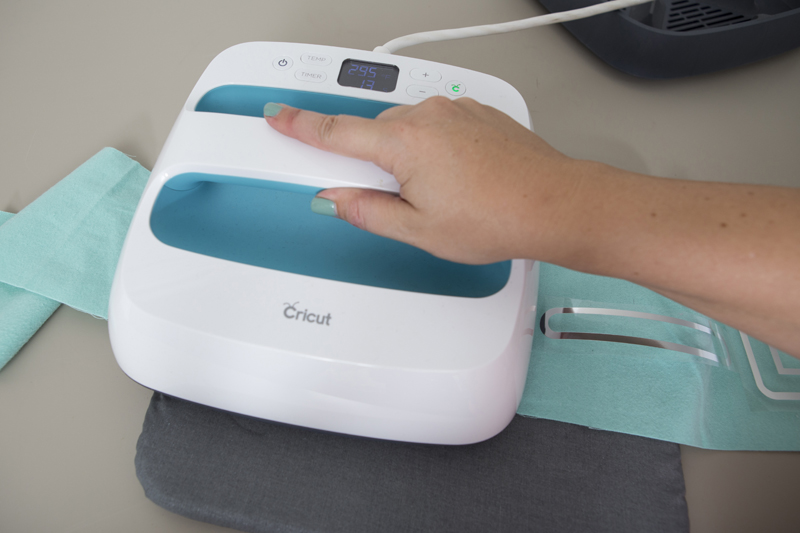 .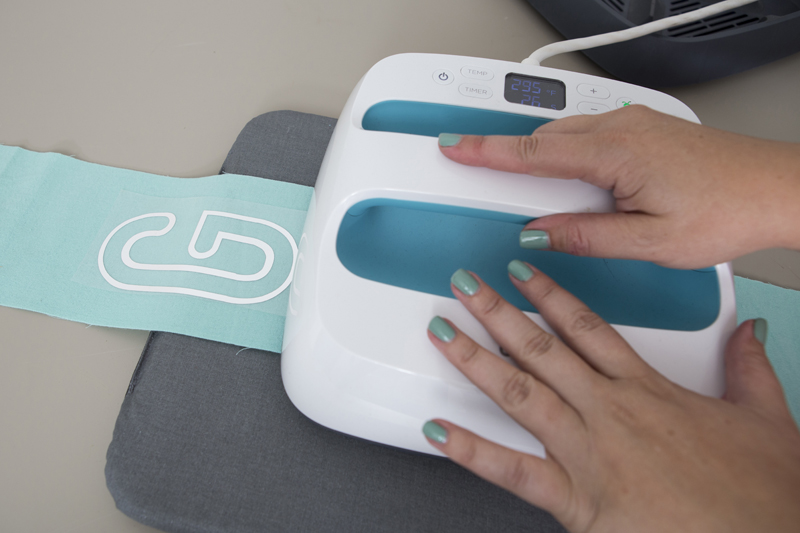 Using your EasyPress and EasyPress mat, adhere each letter individually using the heat setting appropriate for your fabric and choice of iron-on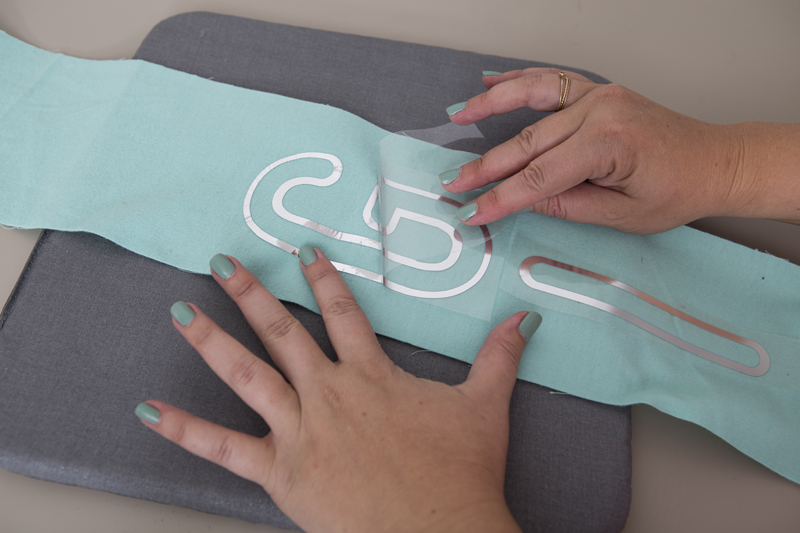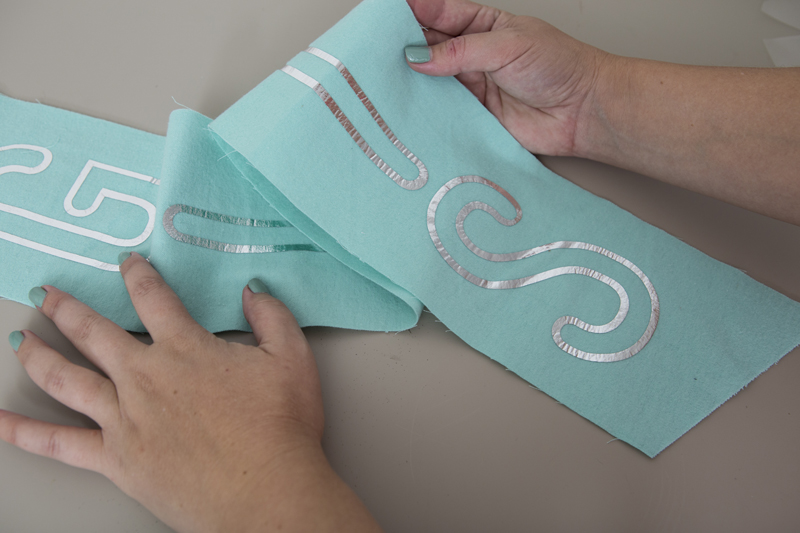 If using metallic foil, remember to peel the backing off once the material has cooled; it's called a cool peel. Visit this page for all the EasyPress heat and time settings.
6: Display Banners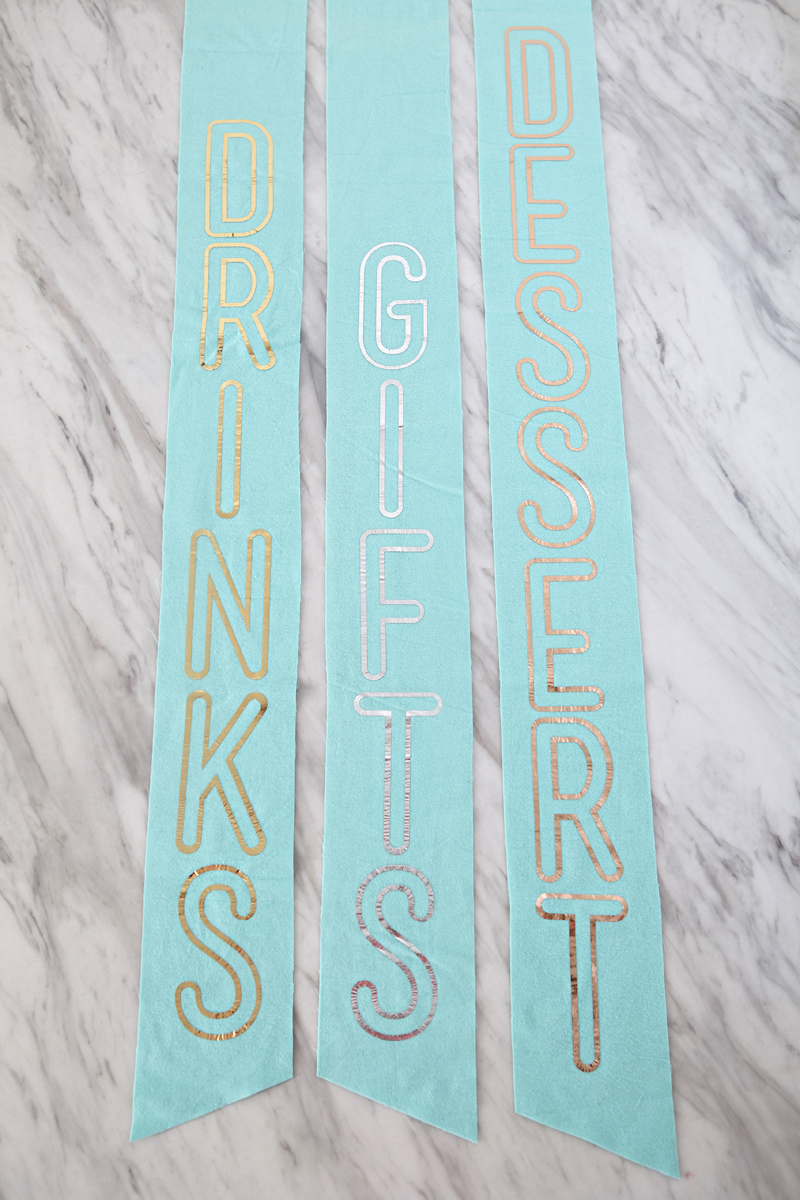 To display these banners, as I mentioned I left 15" at the top of each to hang over the room dividers I rented. We simply taped them to the backside using packaging tape and that was it, super simple!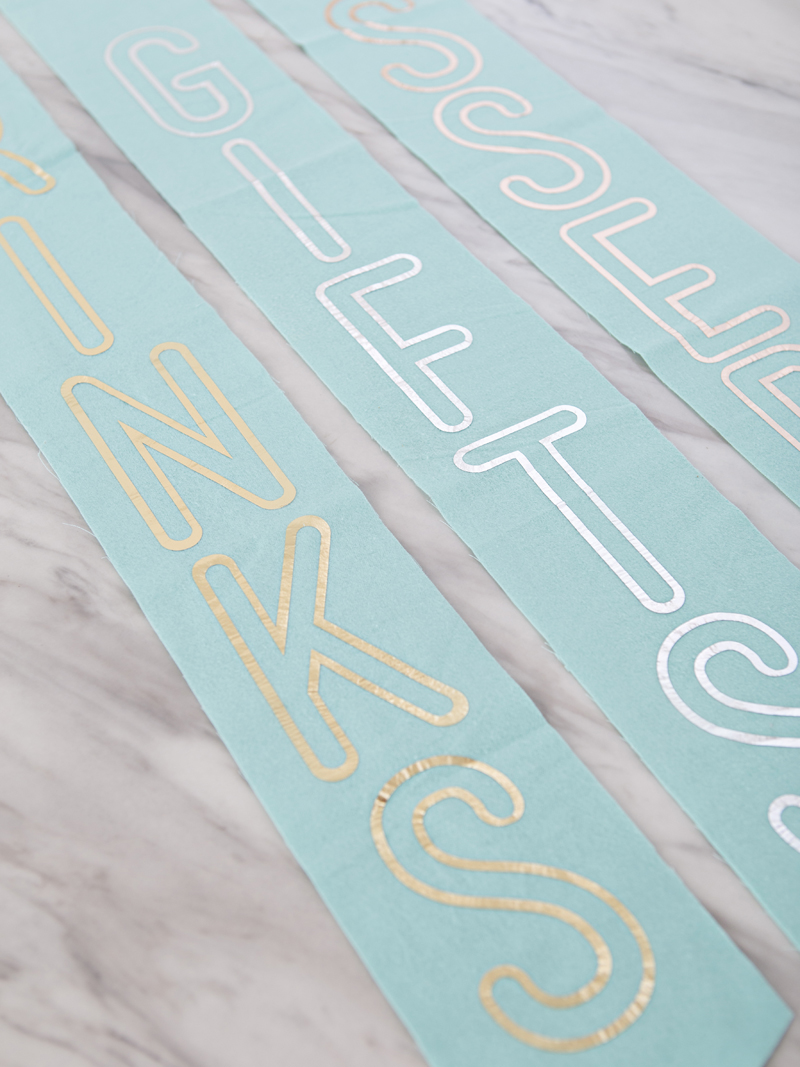 Thanks for letting me share this peek into my crafty baby shower, I hope it's inspired you to get creative and think outside of the box when it comes to banners. I'm super excited to see you amazing and creative Cricut users, create these darling fabric banners for your next baby shower or special event - so make sure to share them on social and tag @something_turquoise and @officialcricut!