March 4th, 2018 • Contributor: Cricut Design Team Manager Dezi Moss
One of the many surprising materials the Cricut Maker® cuts is tissue paper, using the rotary blade. Often considered too delicate for most crafting, tissue paper can do some amazing things when paired with another material.
Today's partner in DIY is the ubiquitous candle! You won't believe the seamless effect you can get with our Print Then Cut designs in only a few minutes. We thought this would be super fun for Pam & Jim's 50th-anniversary party to bring some of the design motifs into some unexpected areas of the room. Check out the techniques below and make your own candles for any occasion.
Materials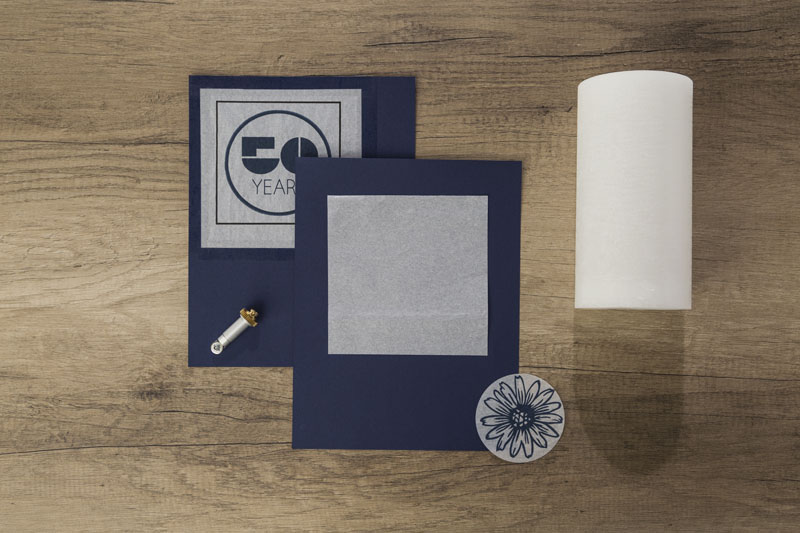 Printer paper
Tissue Paper
Wax Paper
Candle
Heat gun
Tape
Inkjet printer
1: Open Project Instructions
Begin by opening Cricut Design Space using this link to the project: 50th Anniversary Candle. This project makes three candle decals for a 4" 6" and 8" candles.
If you want to alter the project, select customize, then use the tools in the Edit panel to make changes before you cut.
2: Prepare Tissue Paper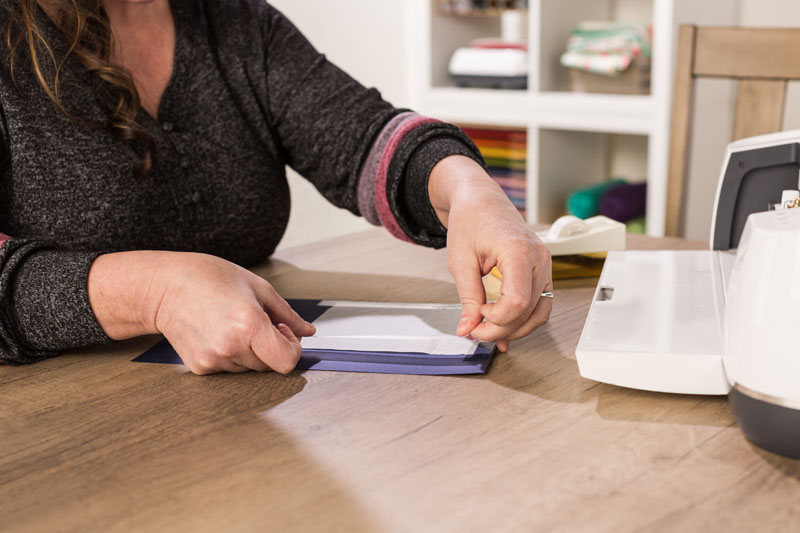 Tape all sides of the tissue paper to the printer paper in an orientation that will be compatible with your home printer.
Pro Tip: have some extra tissue paper on hand as some trial and error is usually inherent to this step. It may take a few tries to figure it out.
3: Print then Cut the Tissue Paper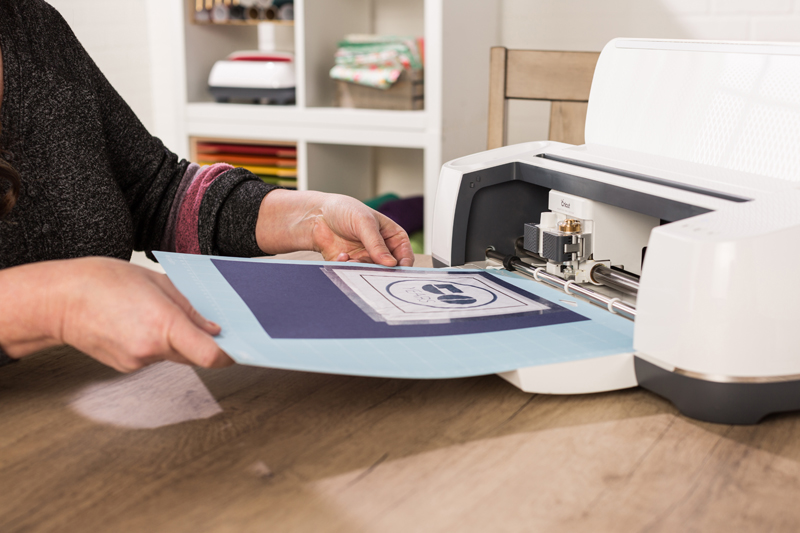 Follow the prompts in Design Space to Print Then Cut the design onto the tissue paper. Make sure you let the ink on the paper fully dry before putting it into your Cricut Maker. Allow the machine to read the registration marks and follow the prompts to cut the images.
4: Assemble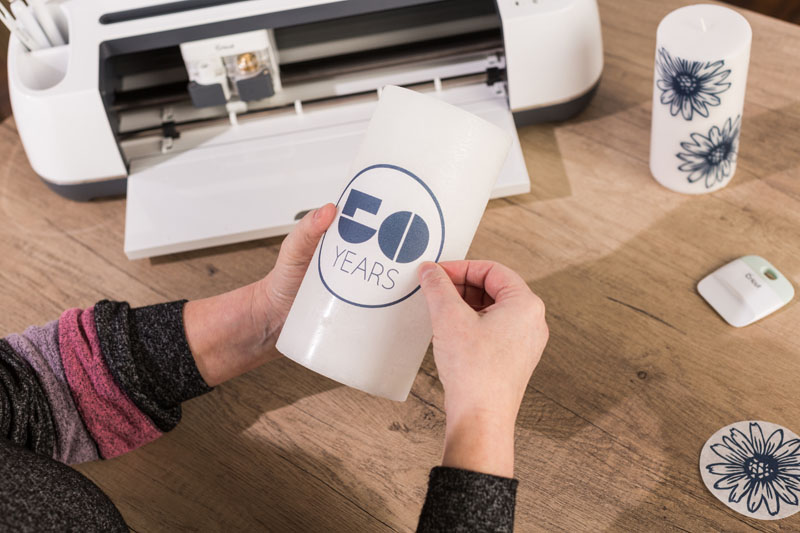 Hold the tissue paper over the candle in your desired position.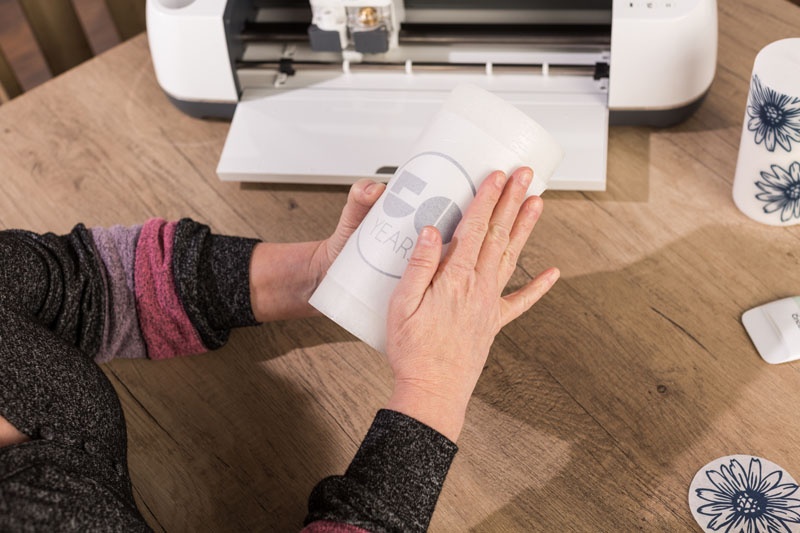 Wrap wax paper over the tissue paper, and pinch together in the back to hold the tissue paper onto the candle. The wax paper should completely cover the tissue paper.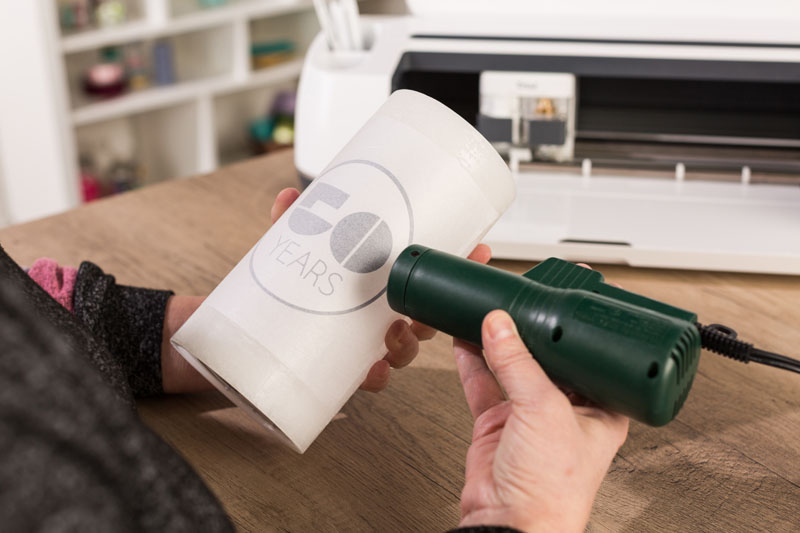 Using a heat gun, heat the surface of the wax paper gradually until the wax of the candle beneath it begins to soften and absorb the tissue paper design.
Keep the heat moving in small circular motions to provide even heating and avoid burning or over-melting certain areas.
The design will turn darker as it is absorbed into the candle; look for a shiny sheen as it is absorbed.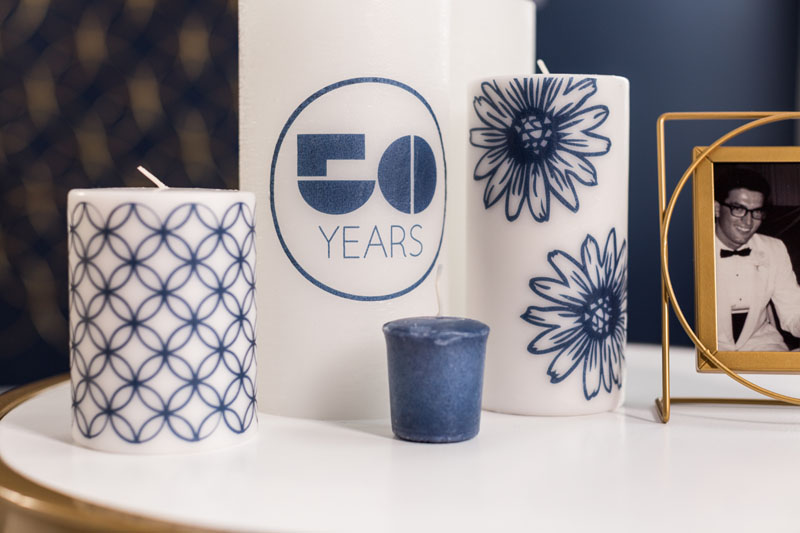 Remove the wax paper when the design has been absorbed and allow to cool fully before touching the design. A light pass with the heat gun over the candle surface can help eliminate any differences in finish left by the wax paper and return the candle surface to uniform luster.
Can you believe how easy that is? Visit DesignSpace for more candles using this technique! Comment below what you want to put on your candles!
XOXO,
Dezi