April 6th, 2018 • Contributor: Jen Causey from Something Turquoise
Hey there, Cricut lovers! My name is Jen Causey and I'm the resident wedding expert for Cricut. I'm the creative gal behind the DIY wedding blog Something Turquoise, but today I have something extra special to share with you. I'm pregnant with my first baby and just a few weeks ago I helped throw my own shower. I pretty much went Cricut crazy with it and so the team asked me to share some of my creations with you.
My Cricut Explore Air 2 Special Edition, Martha Stewart Machine Bundle and Martha's new Celebrations Party Supplies line (The Mint & Blush Collection), both sold exclusively at Michaels, took center stage at my shower. You'll be able to see my entire shower both on MarthaStewart.com and SomethingTurquoise.com in the coming weeks.
These cupcake wrappers and cookie flags really were the cherry on top of my dessert decor. Such simple little details can go a long way. I used the Martha Stewart Scalloped Cupcake Wrapper and Scalloped Cupcake Topper files from Design Space for this project. I used the pen tool to add depth and dimension to solid colored cardstock, as opposed to using patterned paper.
I've been craving Mexican food like crazy, which isn't super unusual, but we decided to hire a taco cart for catering. In keeping with the Mexican theme, my Mom baked churro cookies and churro cupcakes that were to die for!
Supplies Needed: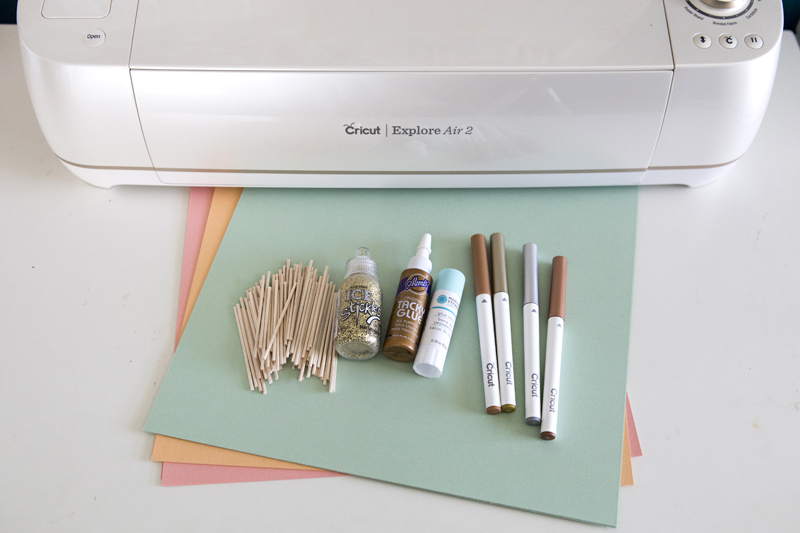 Cricut Explore Air 2 Special Edition, Martha Stewart Machine Bundle
Cricut Cardstock 12x12, Sorbet Sampler
Cricut Metallic Pens
Tacky Glue
Glue Stick
Tiny Treat Dowels
Public Canvases:
https://design.cricut.com/#/design/102887885
1: Create Your Design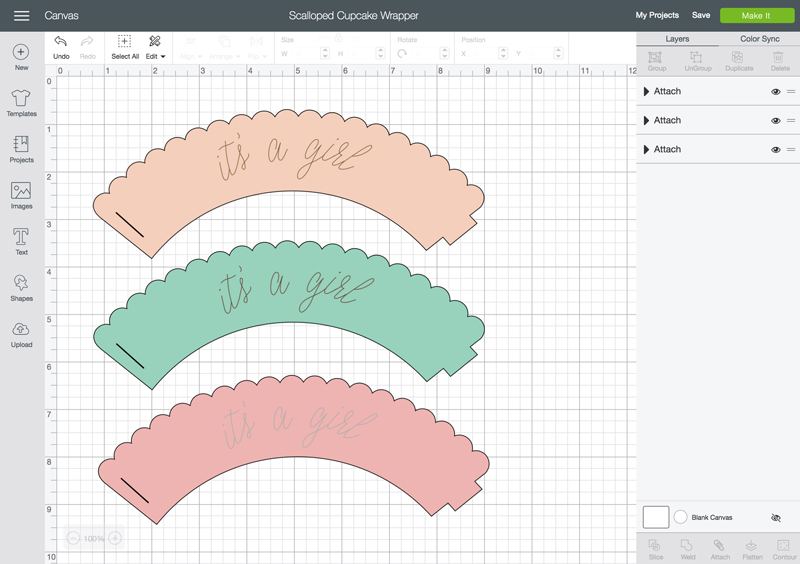 .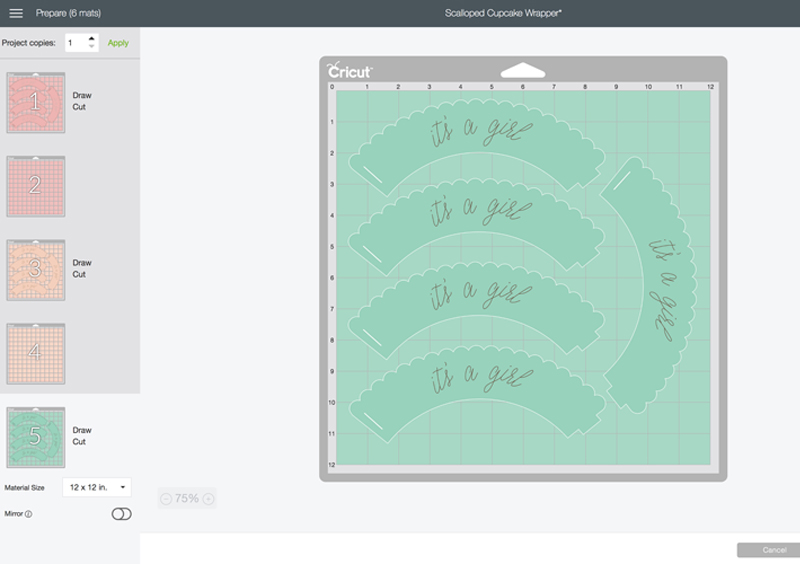 I added "it's a girl" using the font Adalaide and curved it across the wrapper using the curve text tool. I used mixed metals for the shower so each wrapper color had a different color metallic pen, silver, copper and gold.
I was able to fit 5 wrappers per 12x12 sheet and so I ended up only having to cut 10 sheets to make 50 wrappers. Visit this link to access my canvas in Design Space to personalize yourself.
2: Cut & Write
.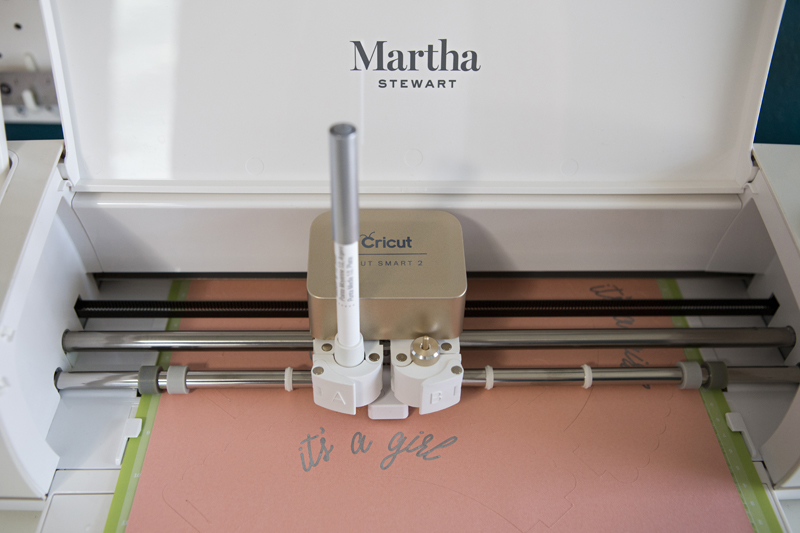 .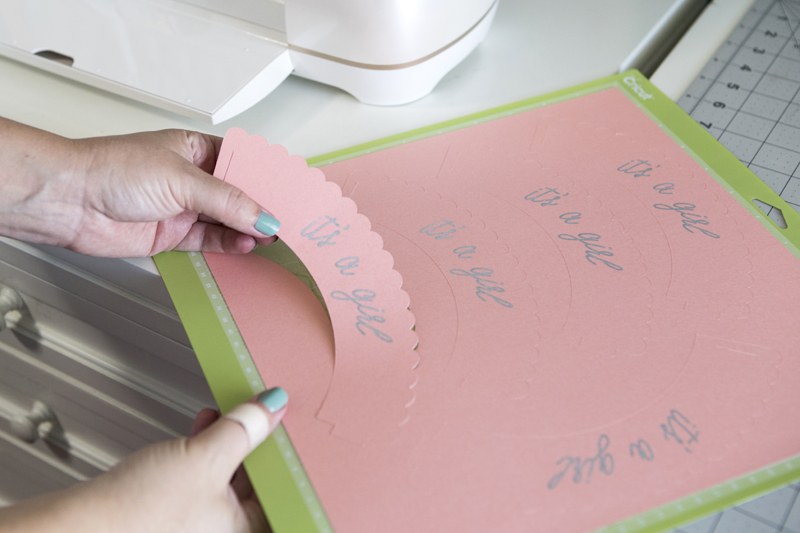 My Cricut wrote the sayings and cut the wrappers with ease.
3: Assemble the Wrappers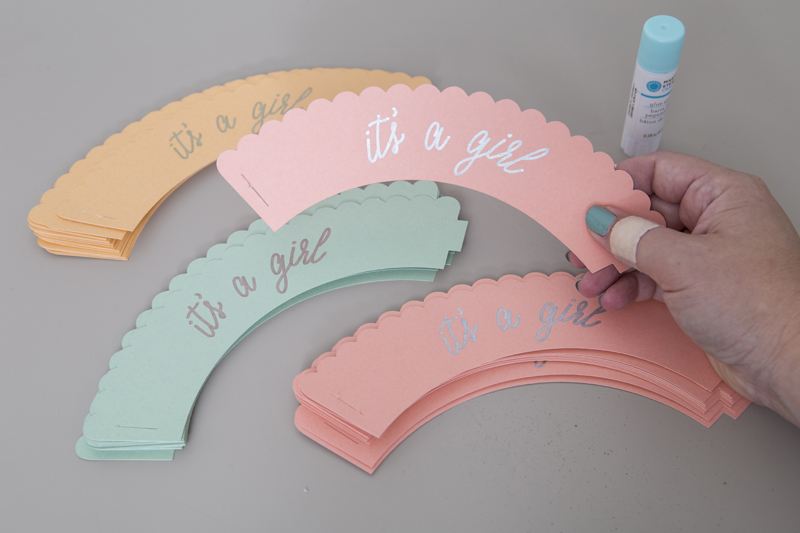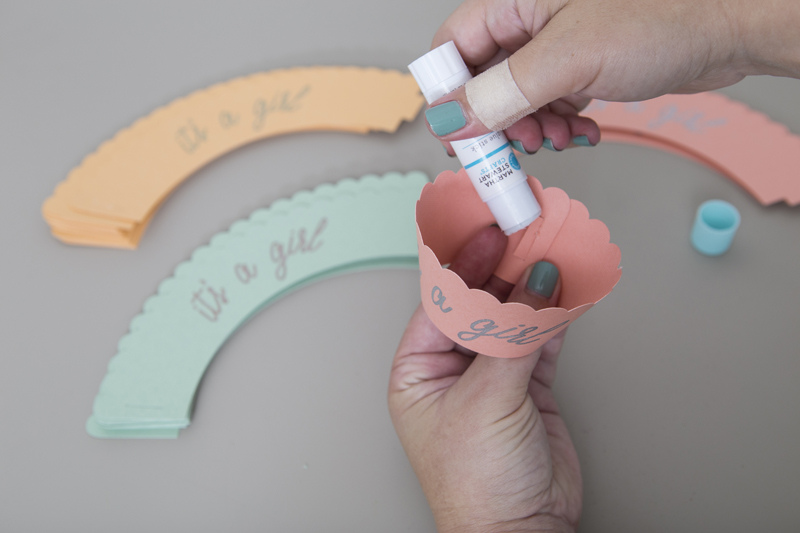 .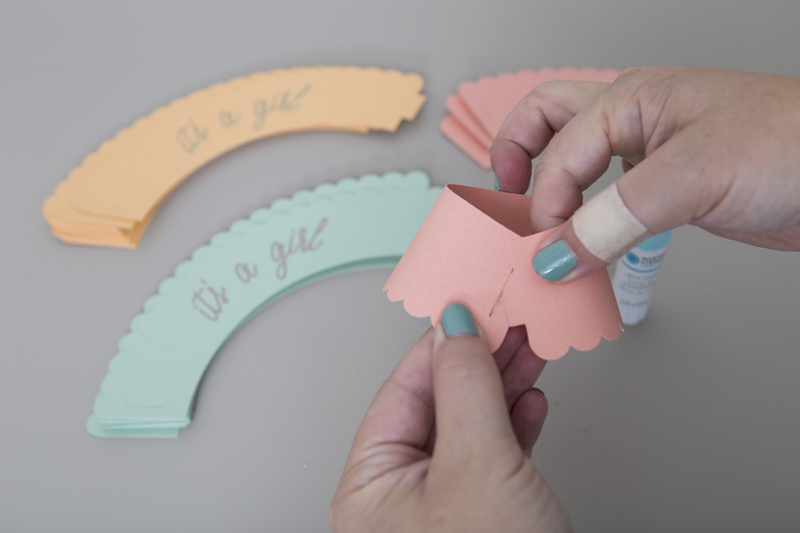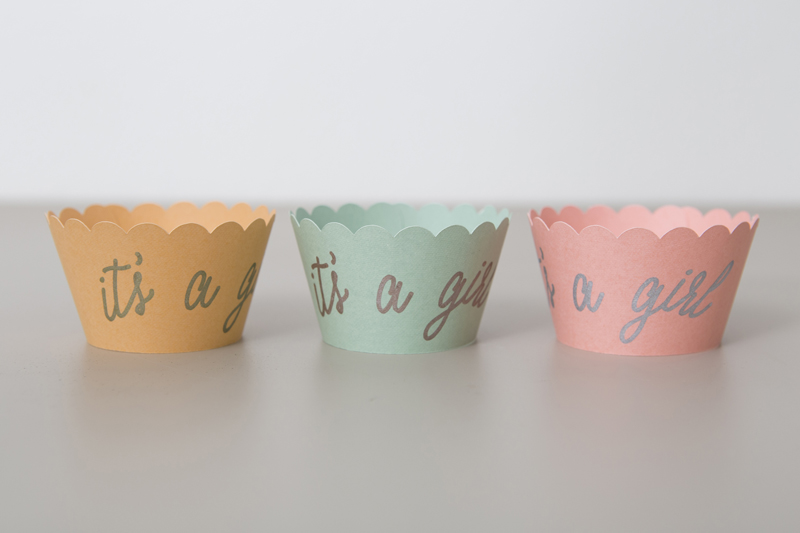 The wrappers are super easy to assemble and they will stay together without glue, but I added a little glue on the inside of each flap just to be sure they wouldn't pop off during the shower.
4: Design & Cut Flags
.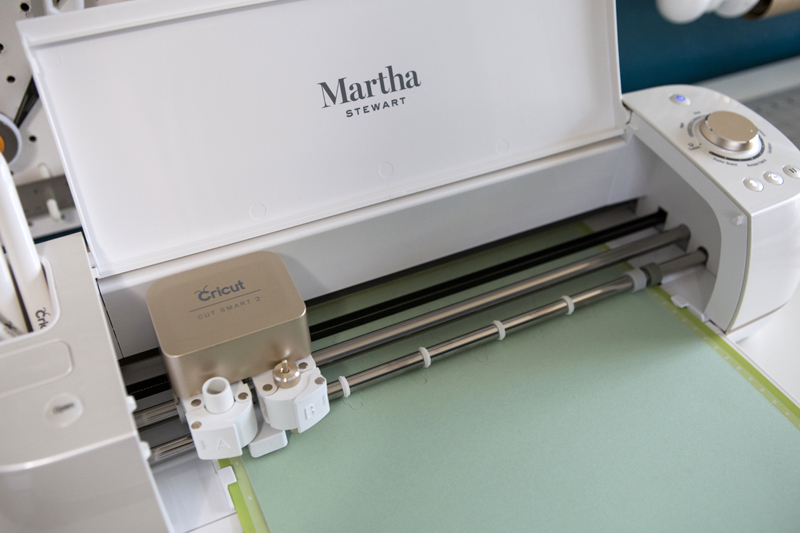 .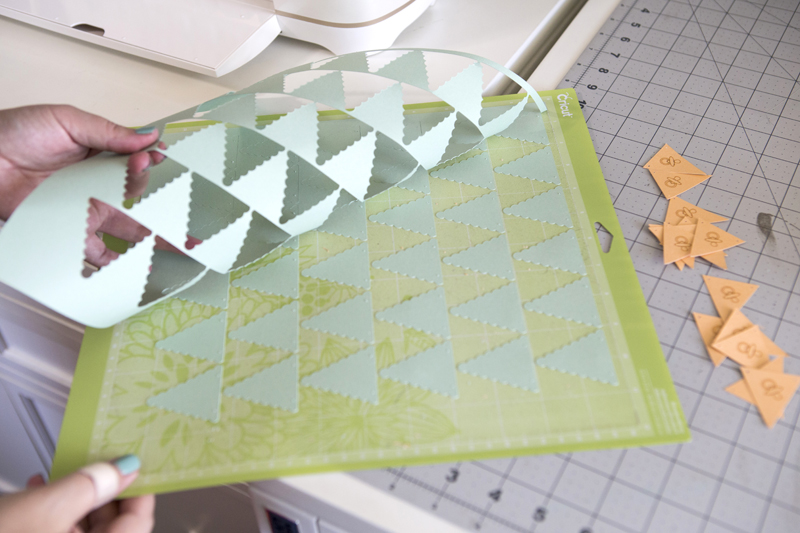 Next up, making the flags! To add a pen drawn element to the flags like I did the wrappers, I inserted a pacifier shape from Design Space and chose the draw feature, and they came out so cute!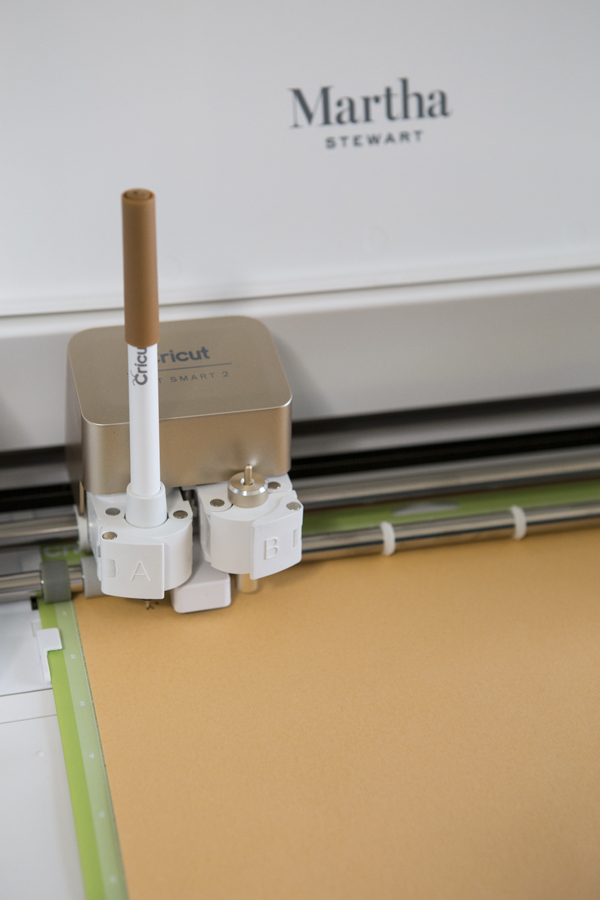 5: Assemble the Flags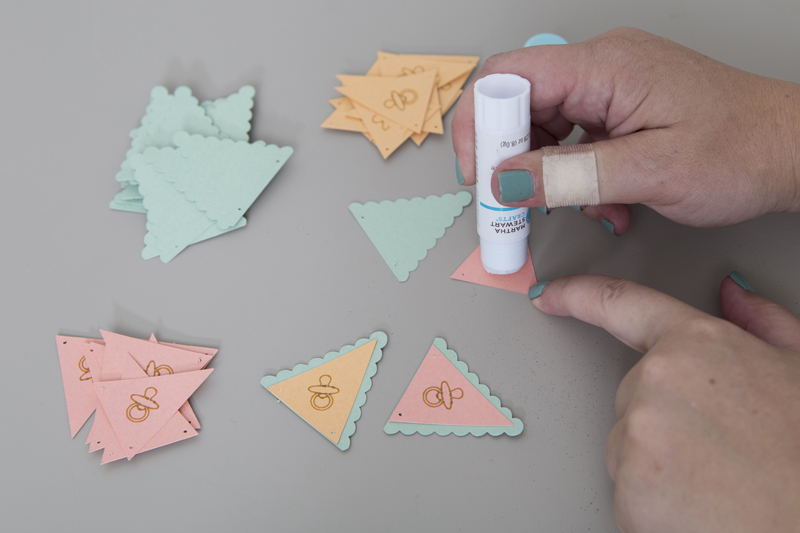 .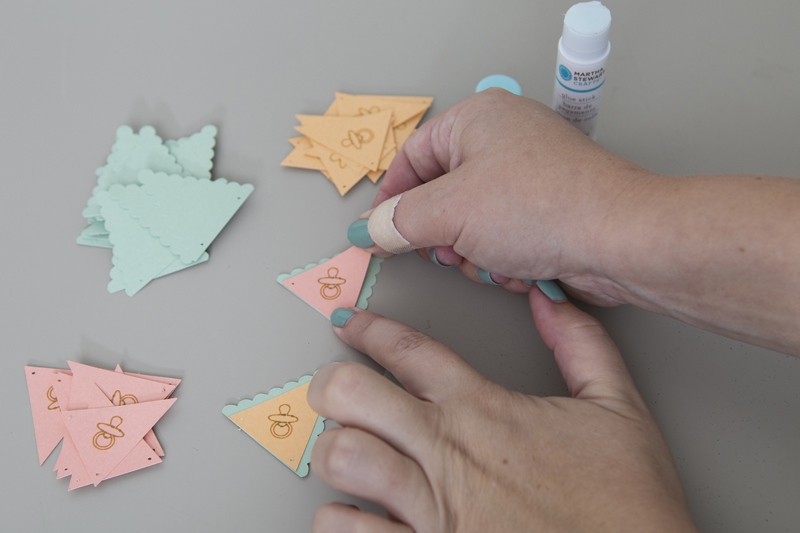 Assembling the flags was super easy, I glued the scallop shape and the triangle shape together first.
6: Add Sparkle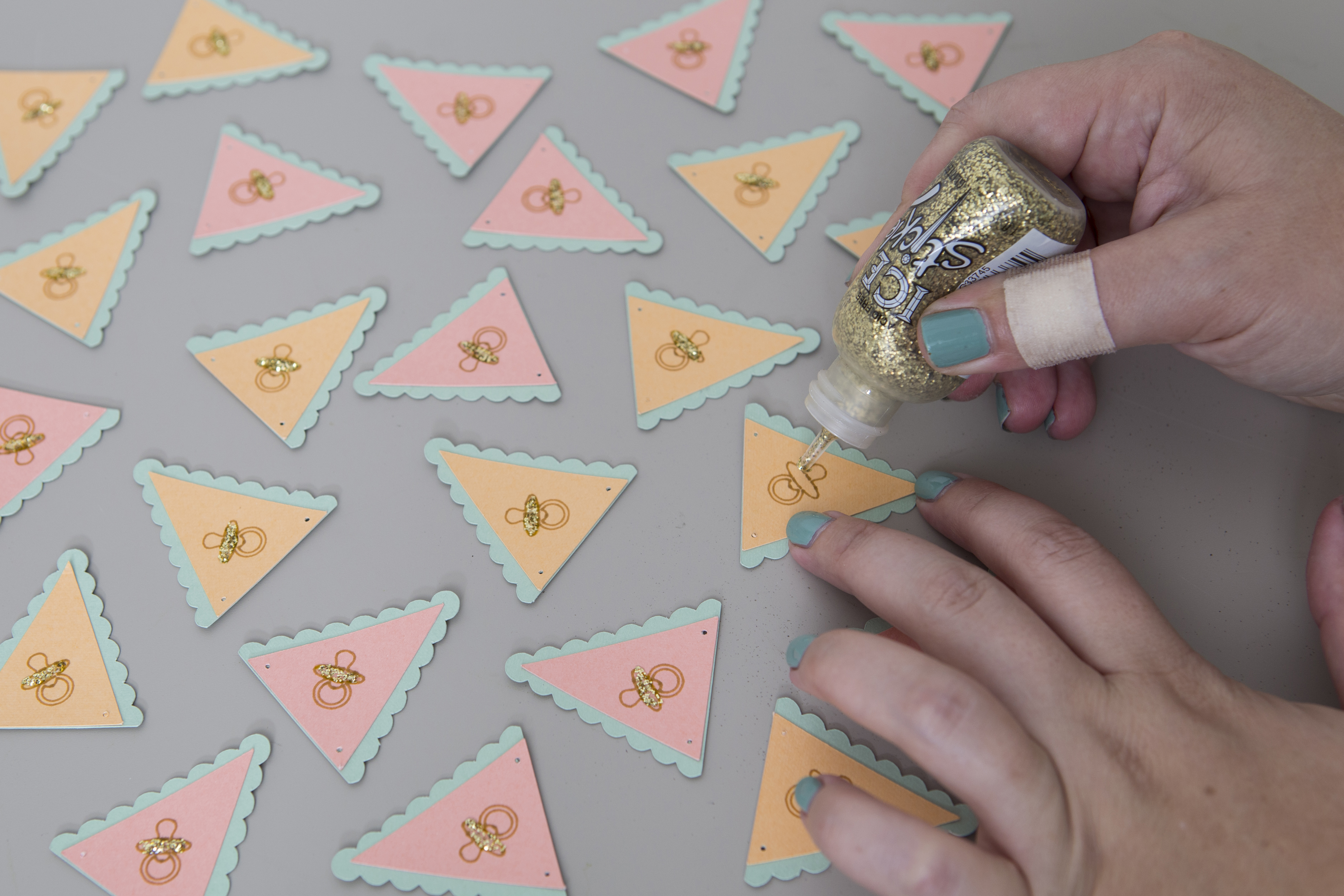 .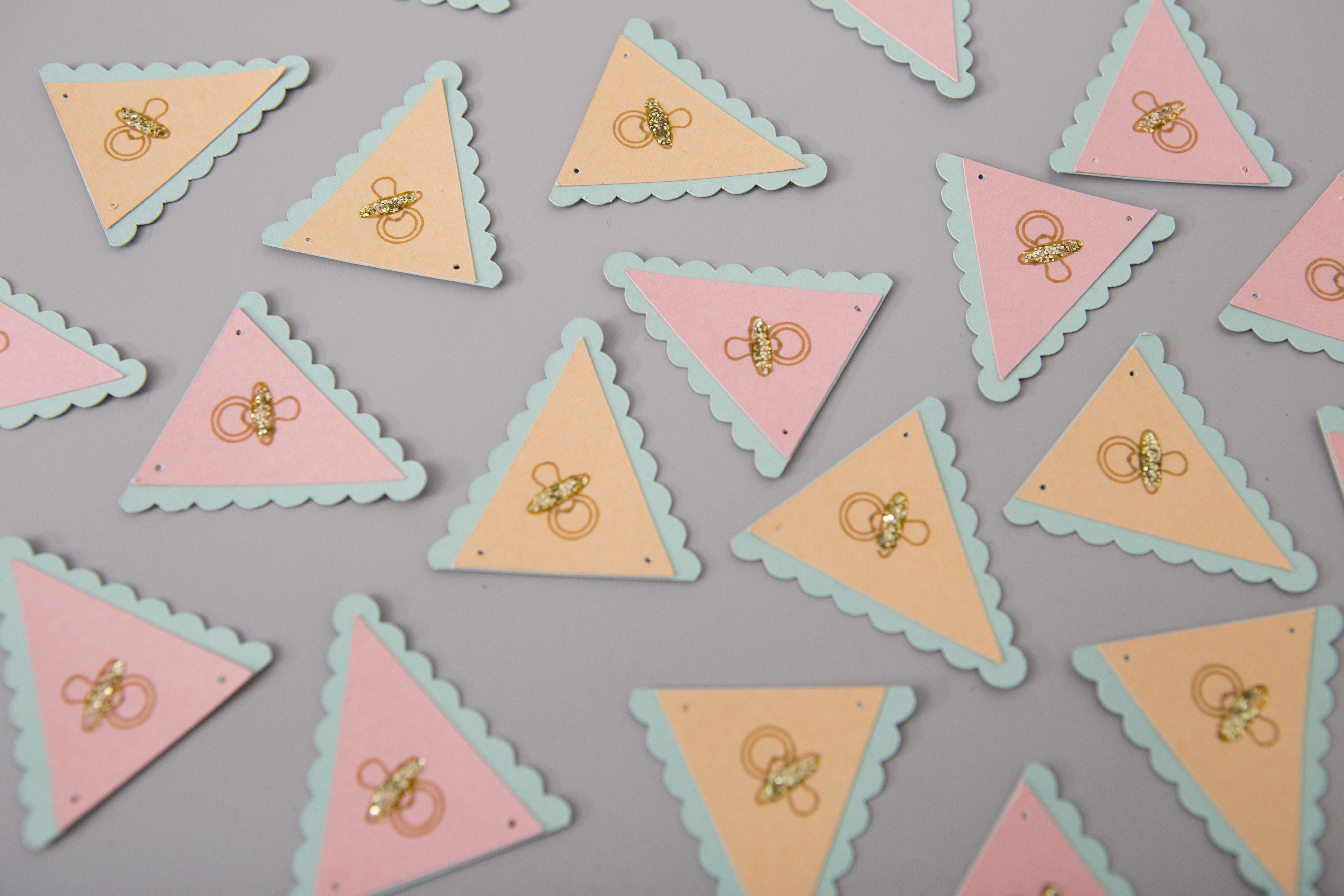 Then for a little sparkle, I filled in part of the pacifier with glitter paint.
7: Add Dowels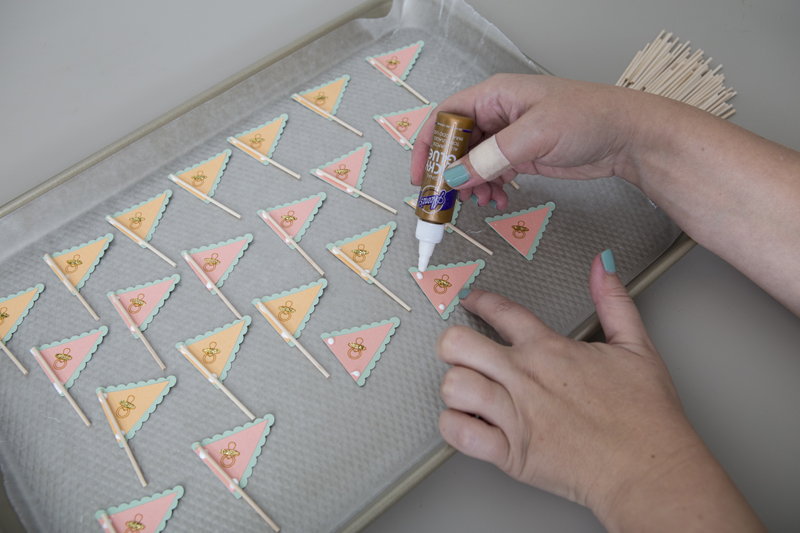 .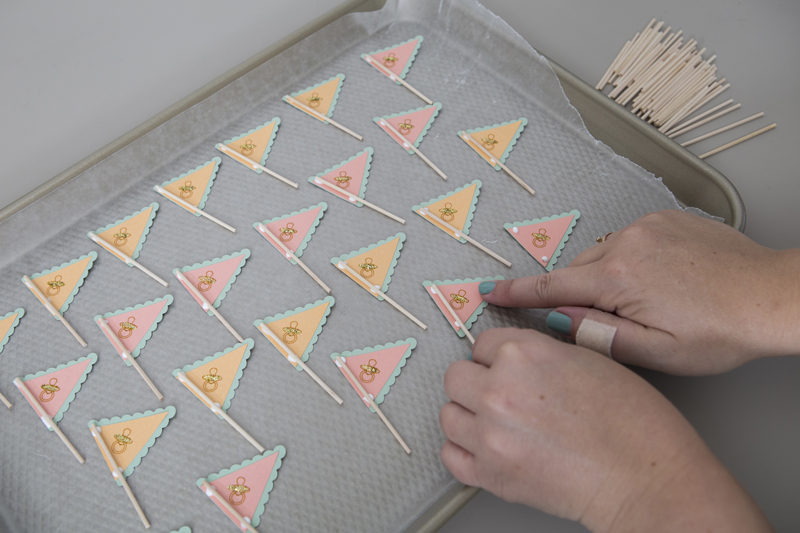 .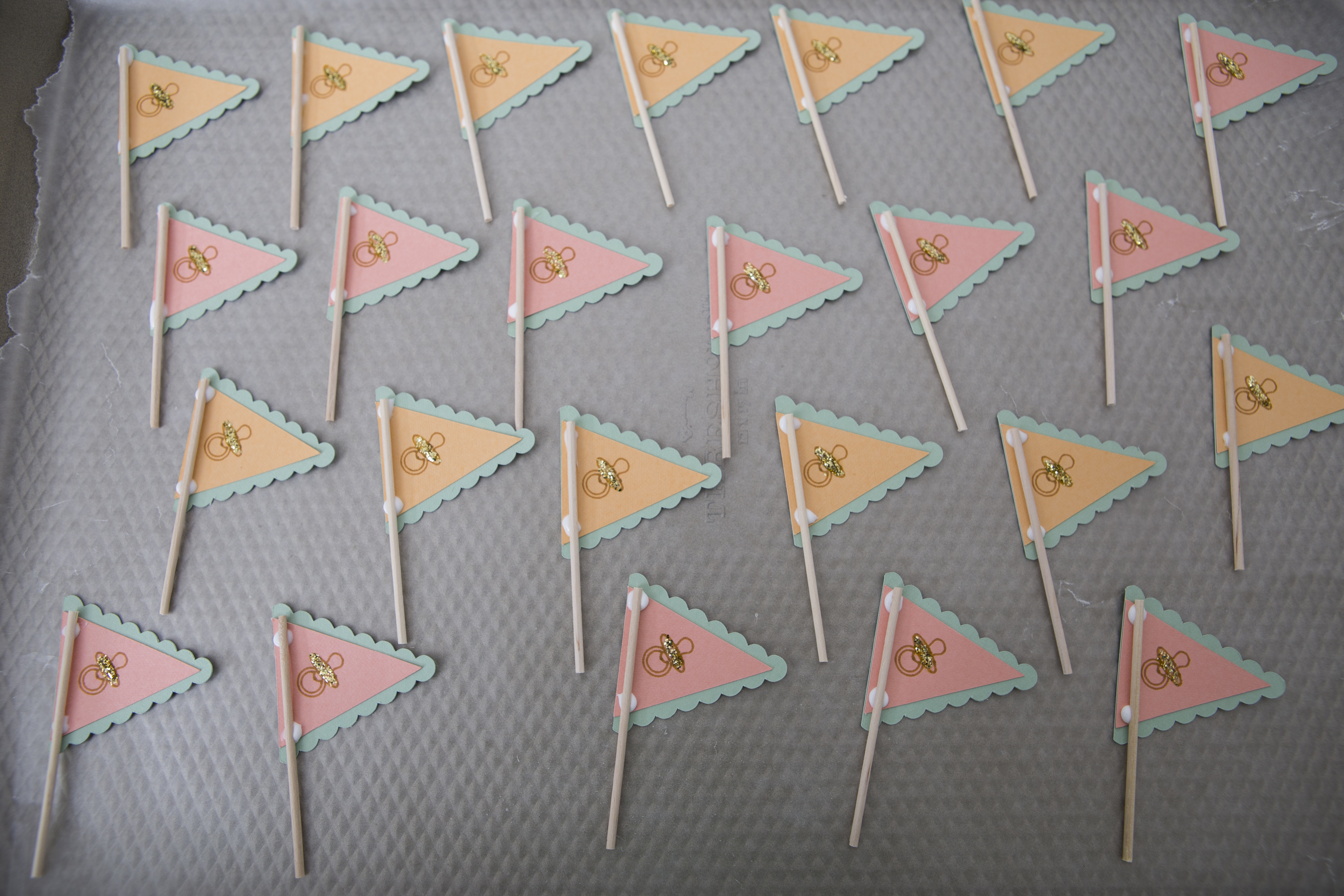 I glued the mini treat dowels to the edge of each flag using tacky glue. I did this on a cookie sheet on top of parchment paper and they dried in about an hour.
8: Place on Your Treats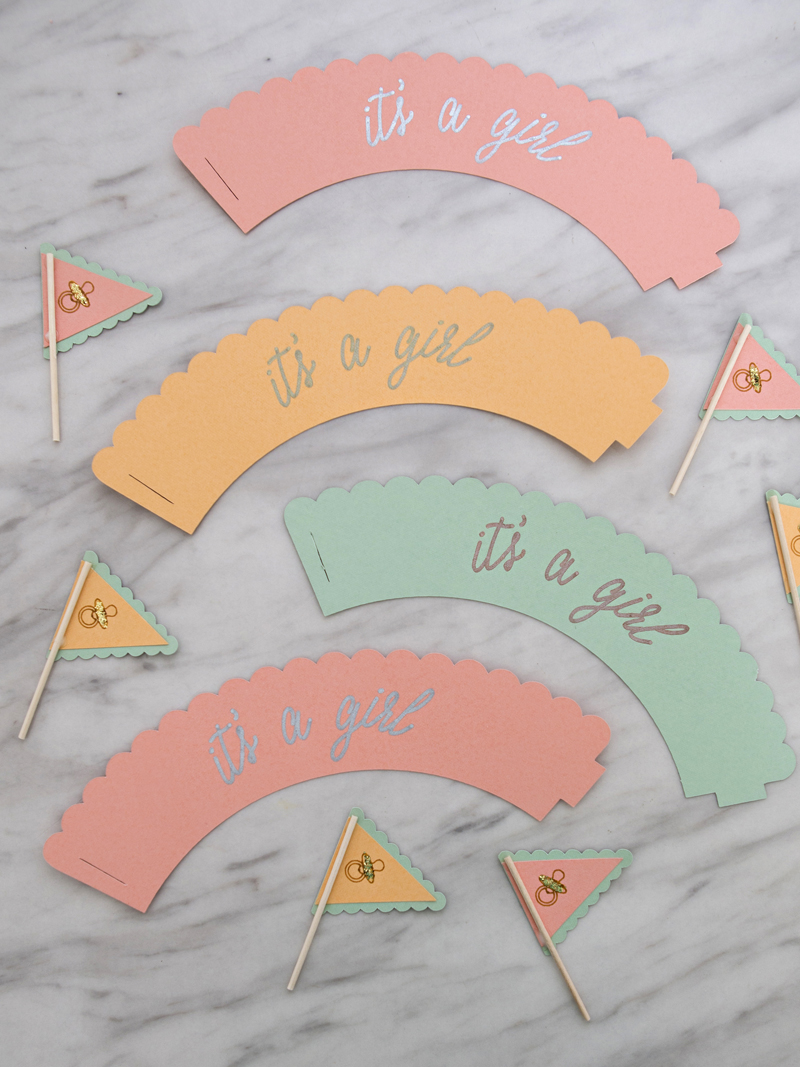 I think I made about 25 flags since I knew I wasn't going to add one to every single cookie, just enough to add a little flair to each tray. These two items are quick and easy dessert decorations you can make in less than 2 hours, that make a large visual impact!
Thanks for letting me share this peek into my crafty baby shower, I hope it's inspired you to get creative and customize files you find in Design Space. I'm super excited to see you amazing and creative Cricut users, create these adorable dessert embellishments for your next baby shower or special event - so make sure to share them on social and tag @something_turquoise and @officialcricut!