January 18th, 2018 • Contributor: Jen Causey from Something Turquoise
Happy almost Valentine's Day! My name is Jen Causey and I'm the resident wedding expert for Cricut. I'm the creative gal behind the wedding blog called Something Turquoise and one of our most popular projects for favors or small gifts are these candy treat pouches. So, I decided to use Cricut's amazing, Deluxe Paper to create 4 brand new designs that you can use for bridal shower or wedding favors, for Valentine's, for kids treats or any occasion requiring a treat.
Since Cricut makes SO many different styles of deluxe paper, the theme can come straight from their papers. From superhero to modern graphics and from foil embossed to pearl - the sky is the limit!
Supplies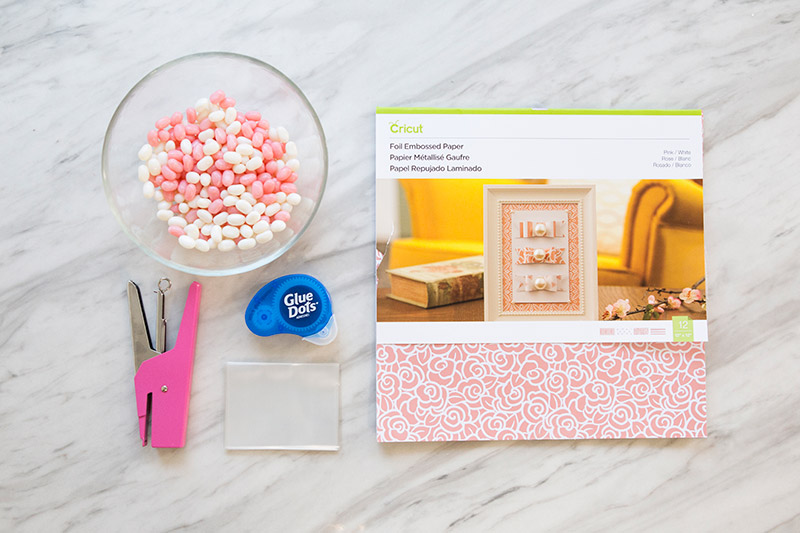 3 x 4" Treat Bags
Candy Of Your Choice
Stapler
Glue Dots
1: Choose Your Paper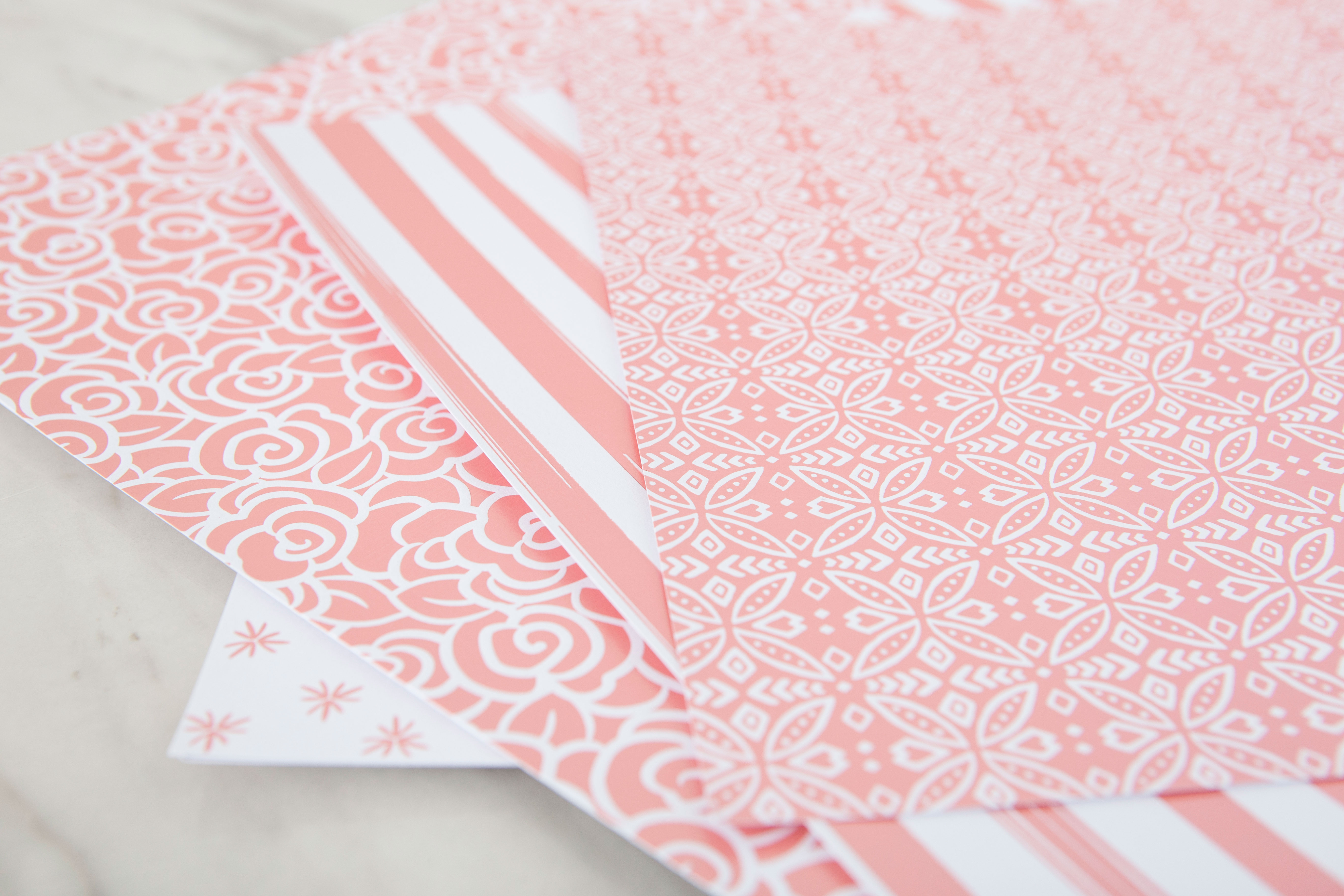 Here I'm using the new Foil Embossed Pink/White because I thought it would be perfect for weddings or Valentine's Day. When making these treat pouches, you really want to use a sturdy cardstock like this or else they won't hold their shape.
2: Cut Out Your Project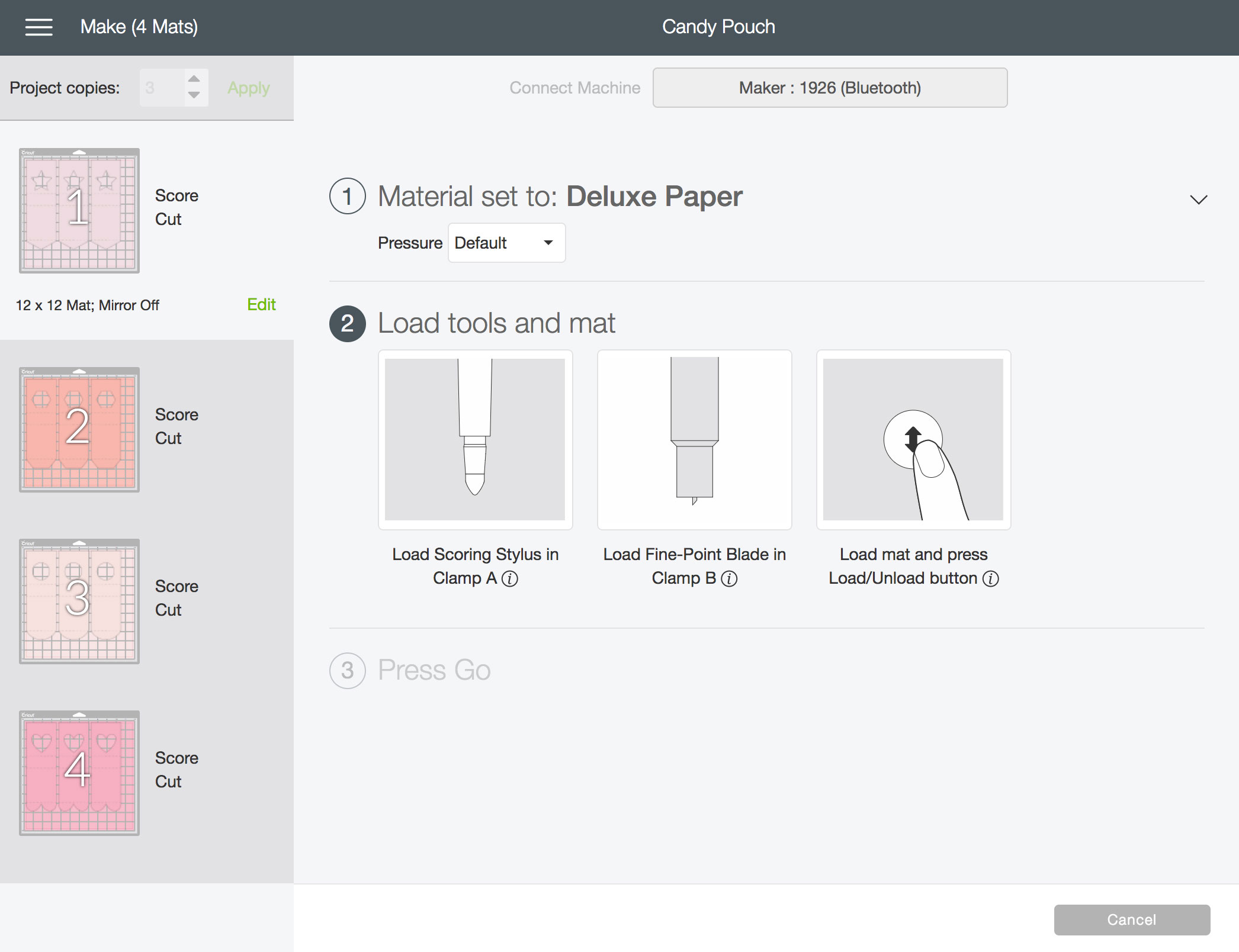 .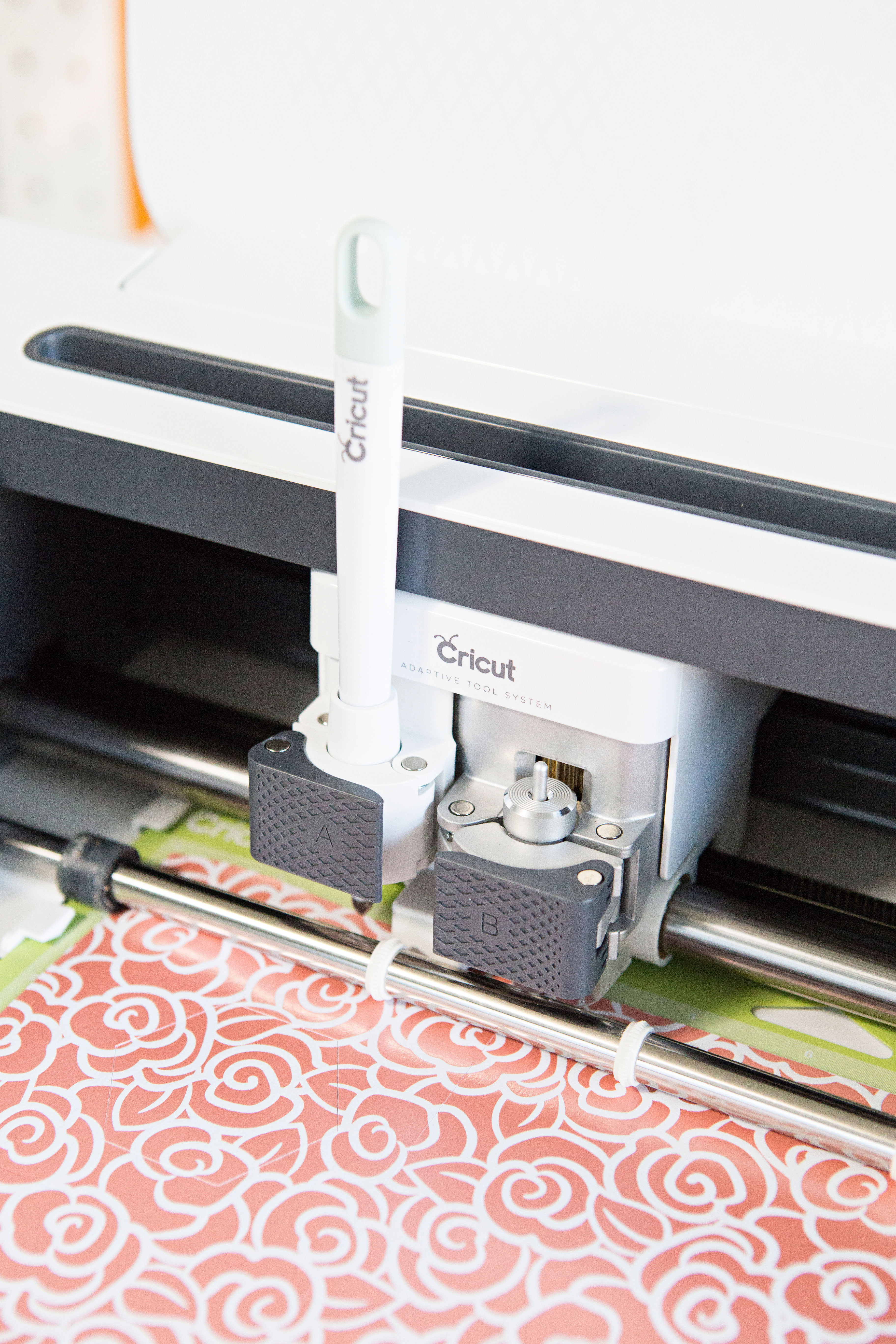 Let your Cricut work its magic! Visit this link to choose between my four treat pouch designs, choose your favorite or make all four. Set your material to Deluxe Paper and you're good to go. There is a circle, heart, star, and hexagon. The scoring blade is essential for this project as it makes the folding step SO easy.
3: Remove Cuts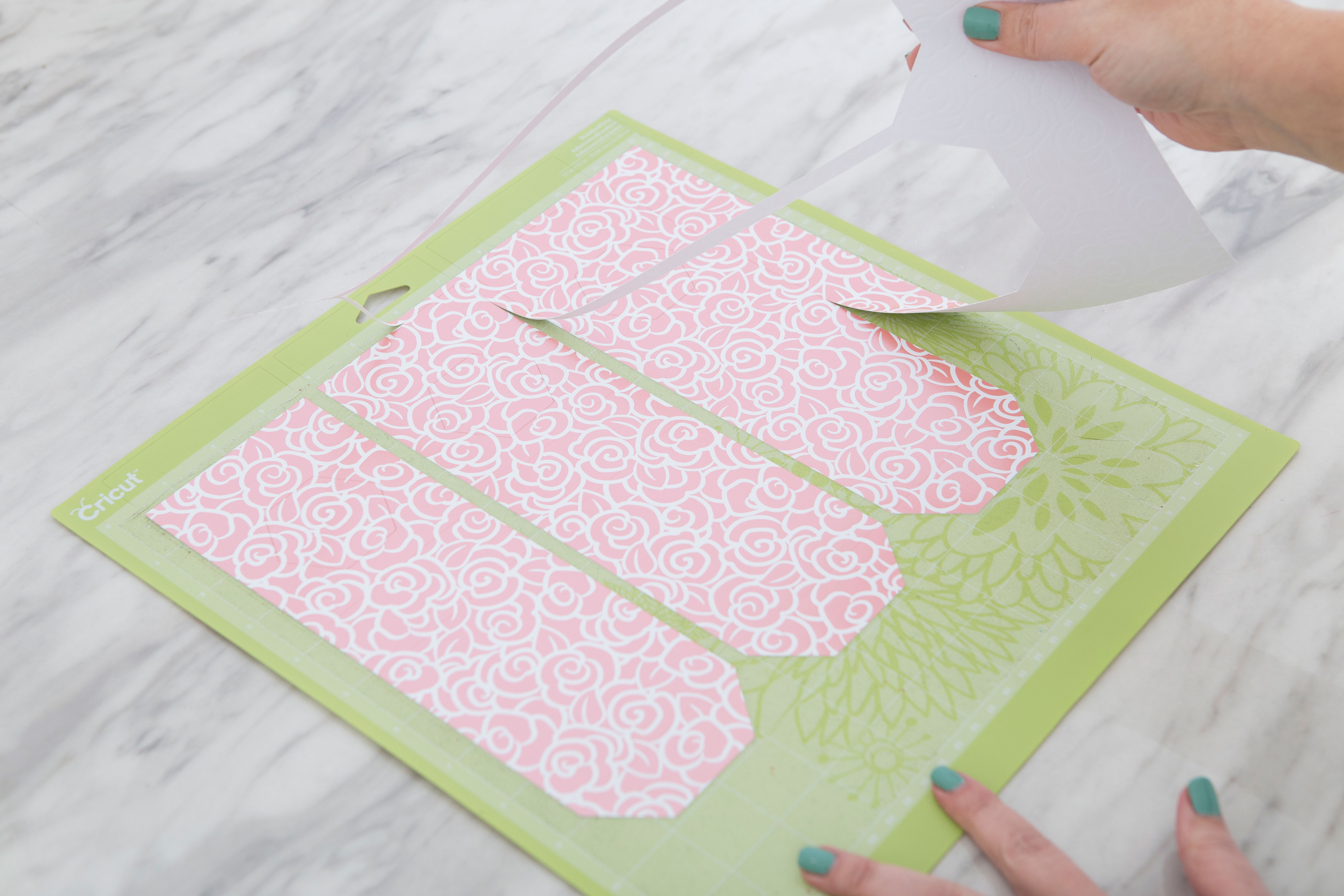 .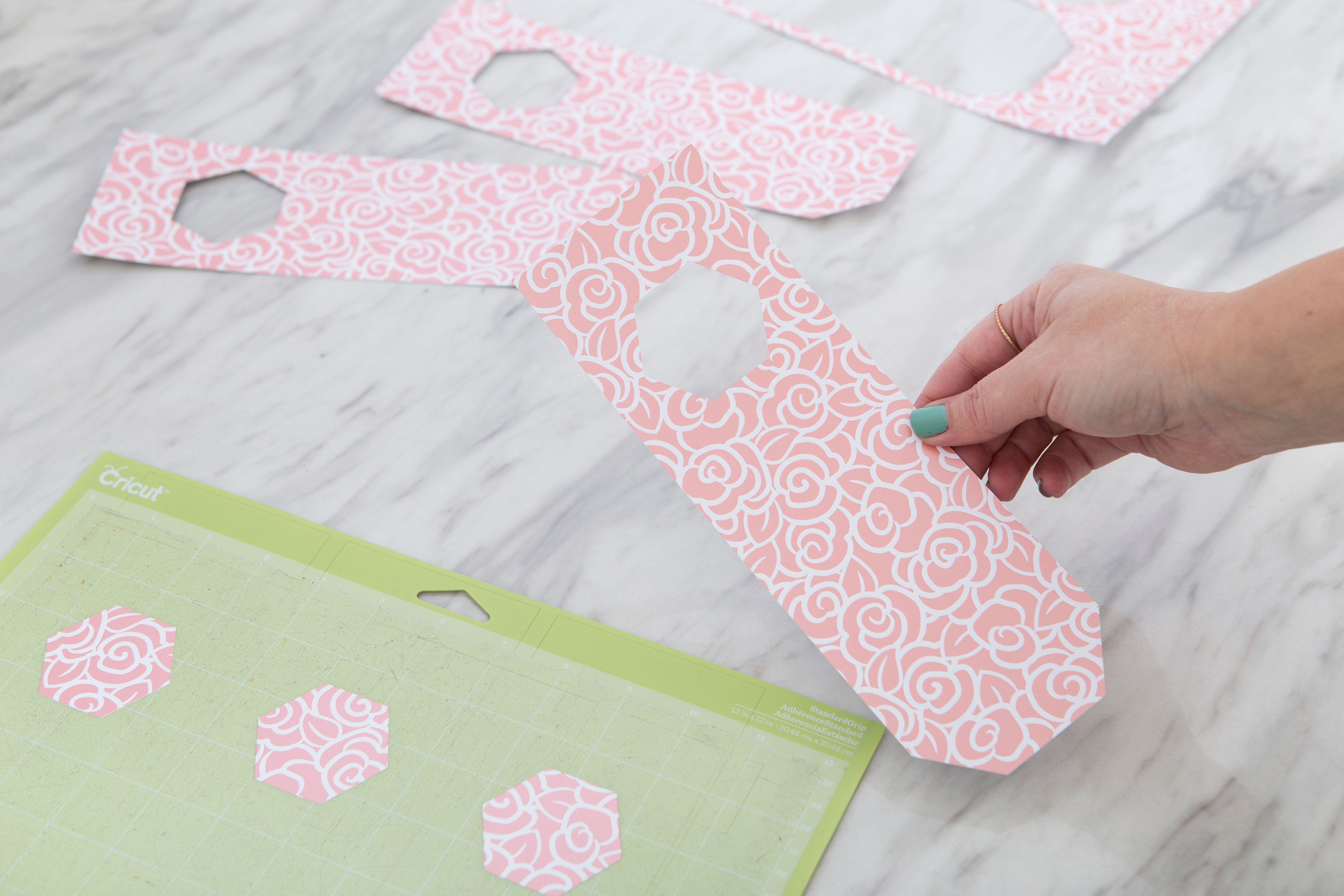 .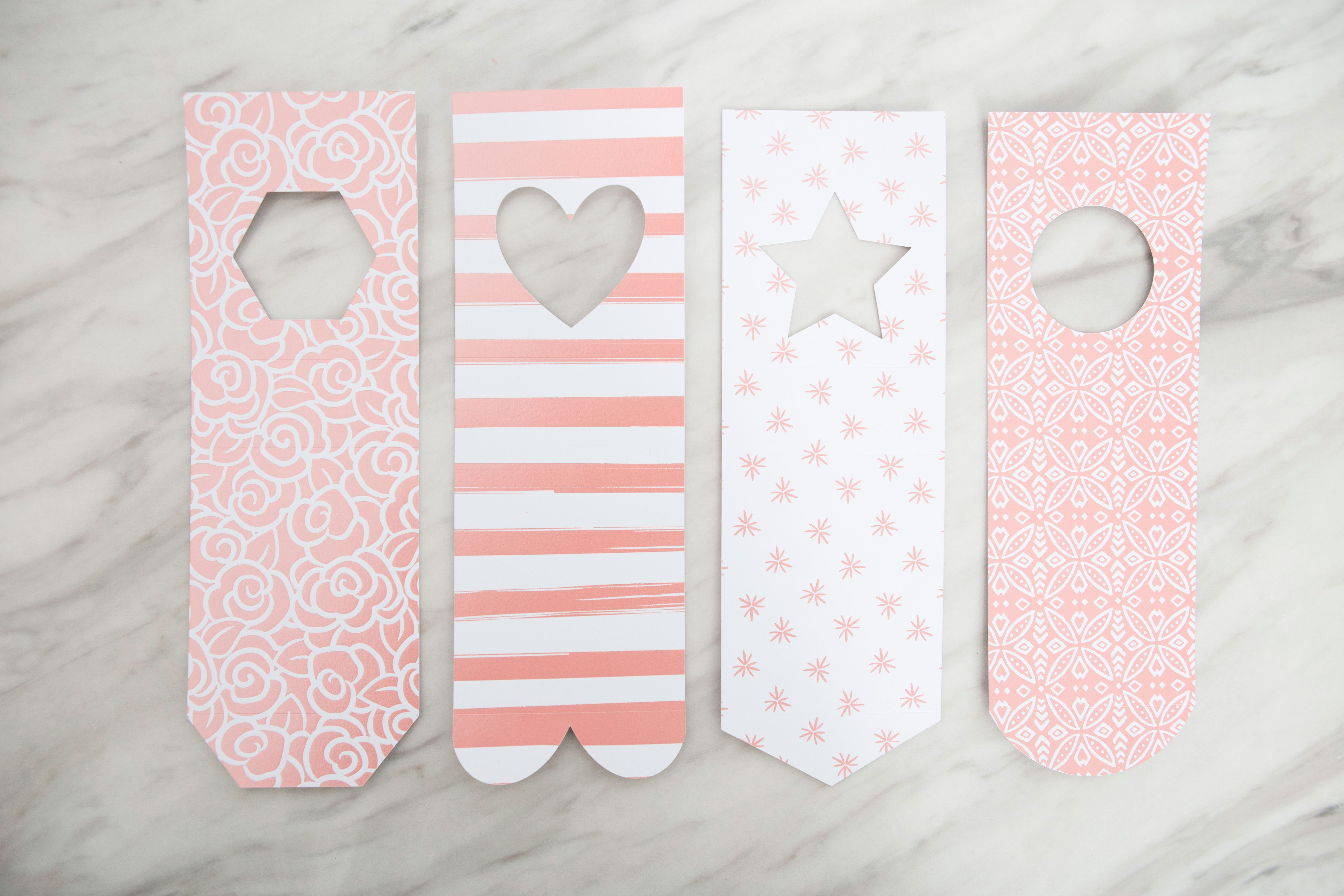 Carefully remove the cut pouches from the cutting mat and keep on cutting!
4: Fill Bags
.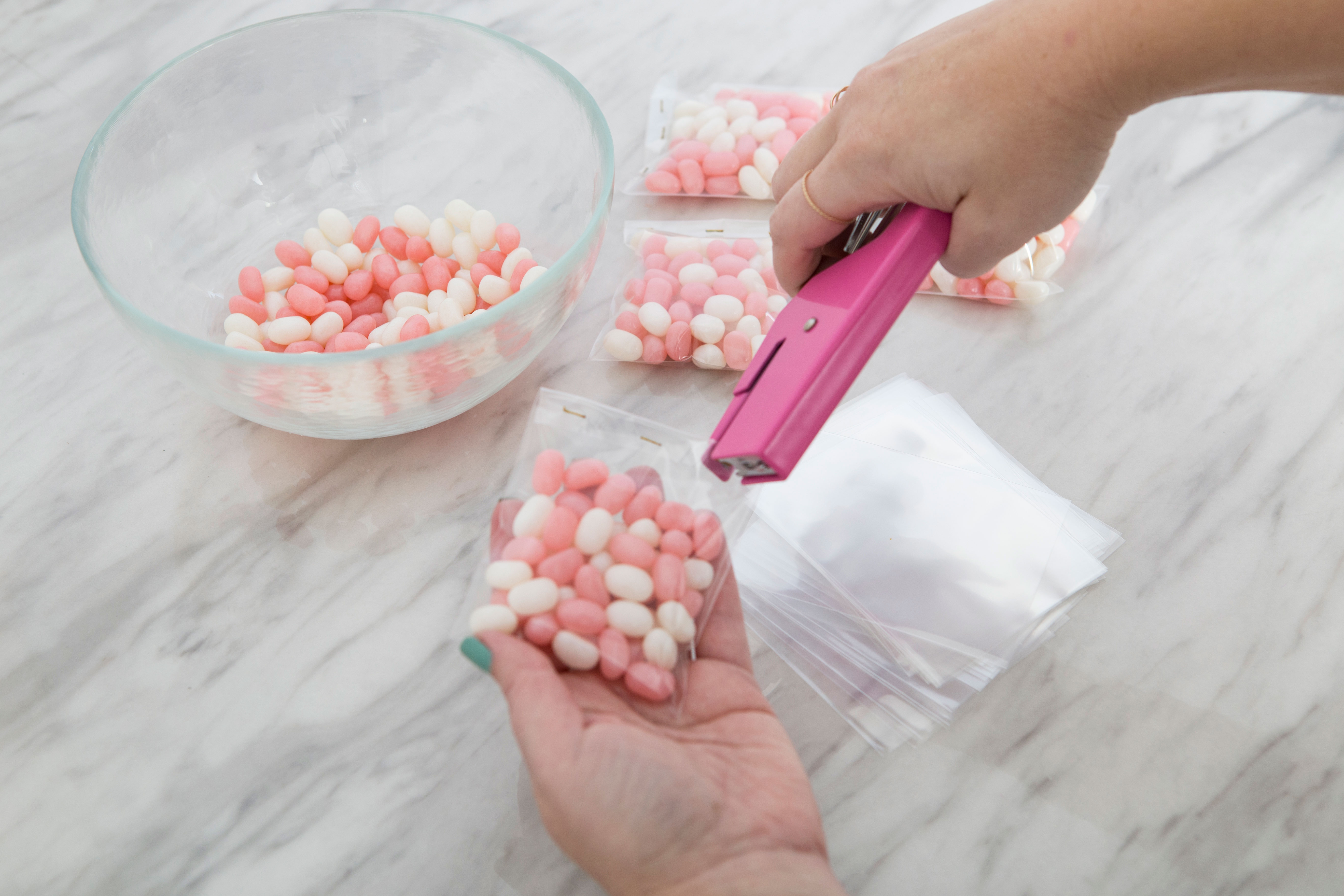 Fill your 3" x 4" treat bags about 3/4 full and staple to seal.
5: Assemble Candy Pouches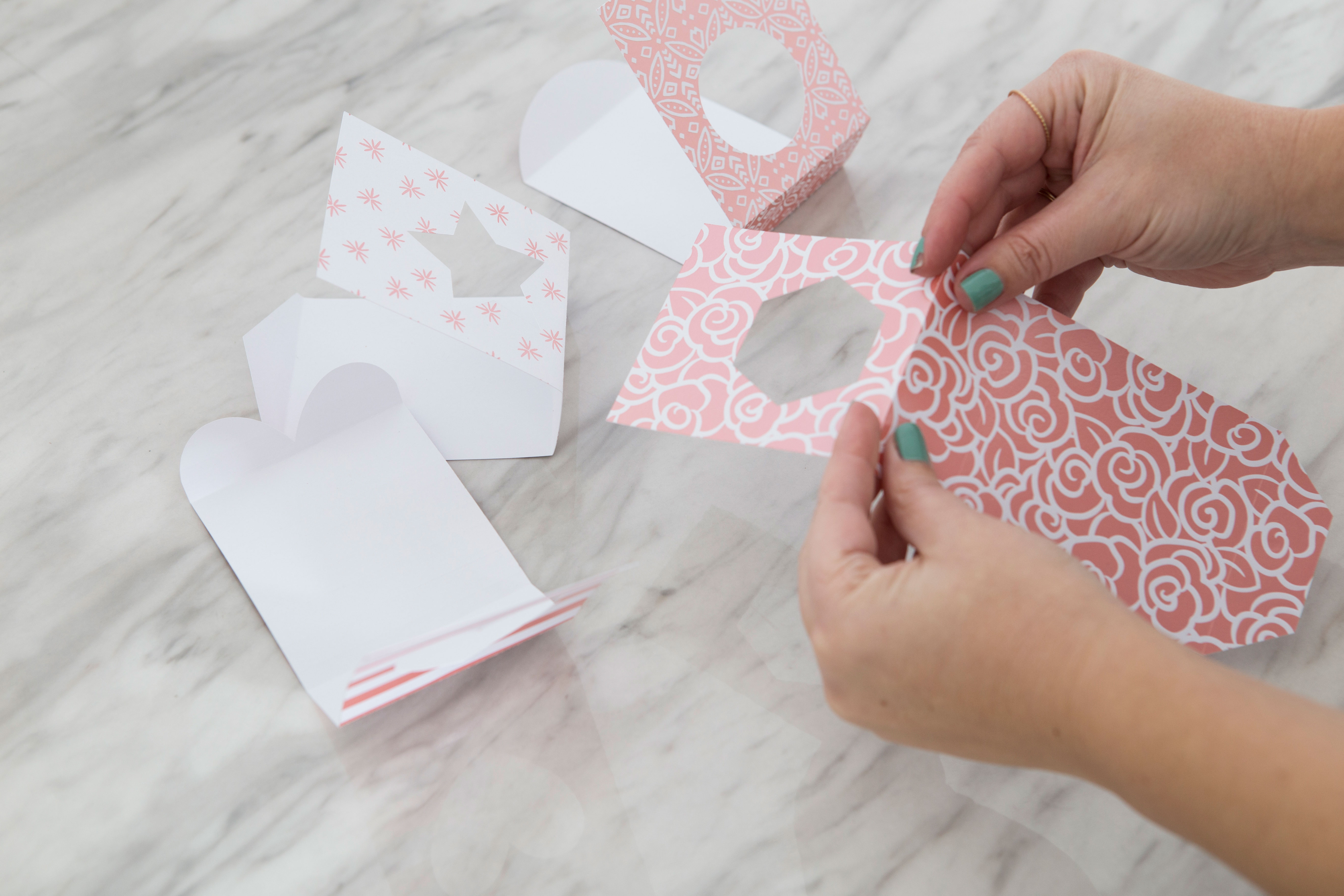 .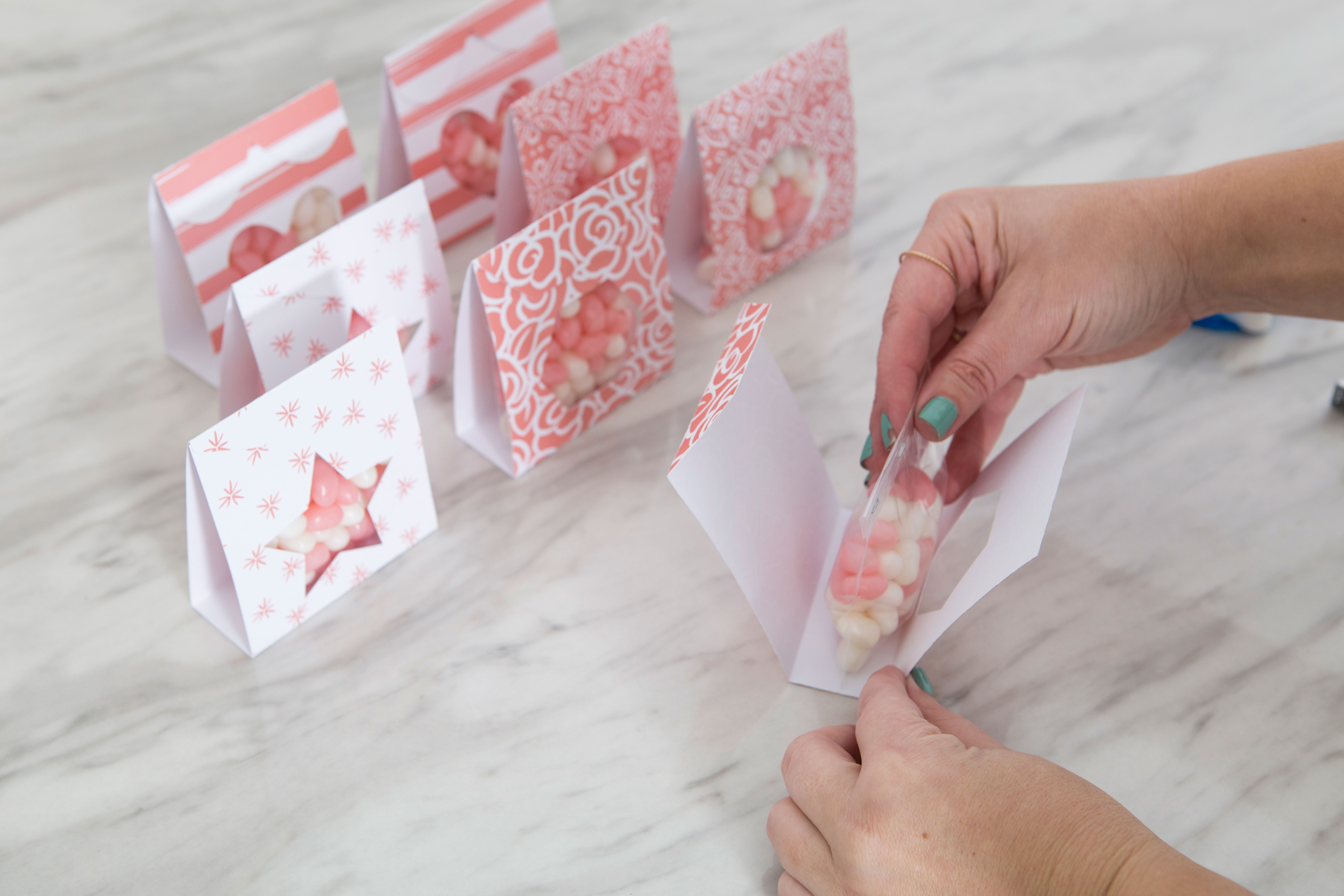 Fold your treat pouches on the score lines. Then with the bottom of the treat pouch on the table, prop the candy bag inside, then staple to the front of the treat pouch.
Add your favorite scrapbooking adhesive to the underside of the top flap and fold over to finish the pouch. Adorable and so easy!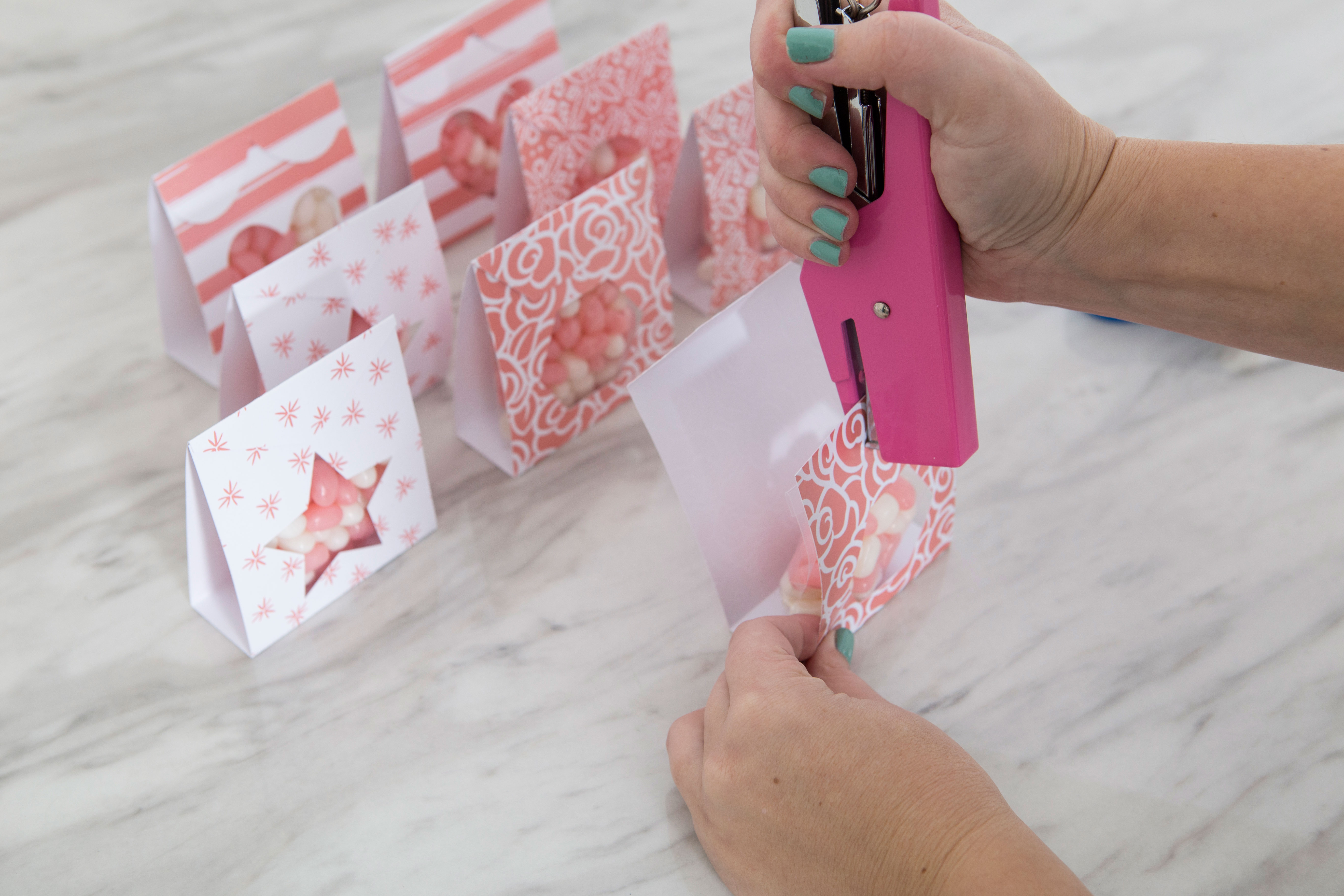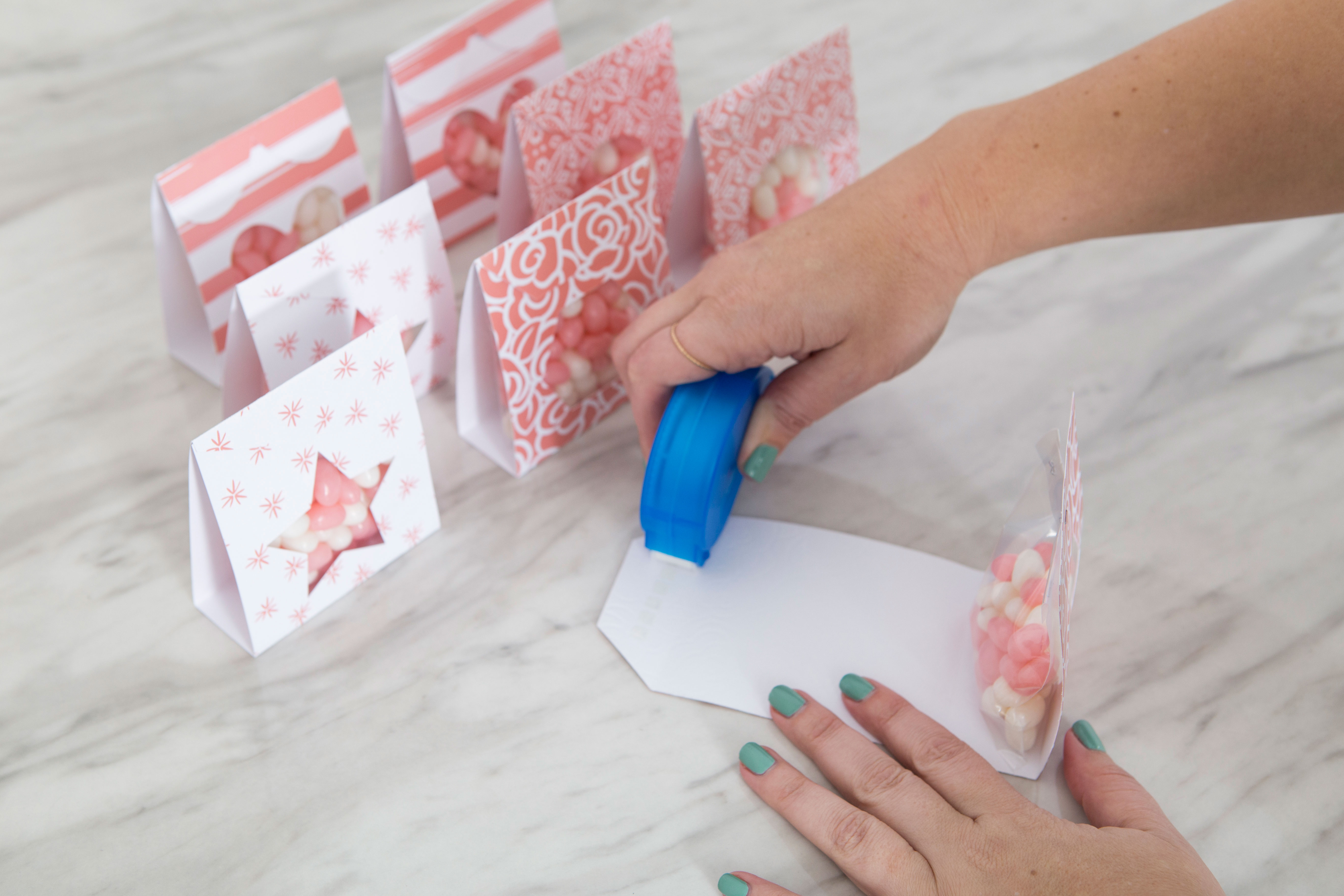 DIY Candy Pouch Favors Using Cricut Deluxe Paper