January 29th, 2018 • Contributor: Kayla Brasher from Kayla Makes
When I think about what I want to see in a cutting machine, versatility is at the top of the list. I'm not looking for a one-trick pony. I need something that can do everything I want + more. Surprise me, I say!
That's exactly what you get with the Cricut Maker. Versatility at its finest. Today, I'm showing you just how versatile it can be by cutting multiple types of fabric to create a no-sew, Valentine's Day inspired wall hanging.
Supplies Needed: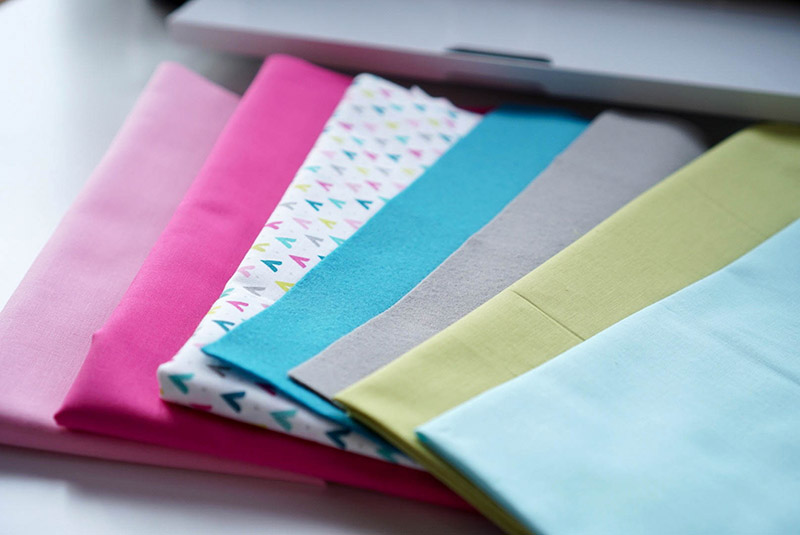 Canvas or Duck Cloth
Cotton Fabrics
Felt
Fabric Glue
Dowel
String
Is there anything more fun than picking out fabric? I start by choosing a print and then choose 5-6 coordinating solids.
1: Cut Canvas and Make Banner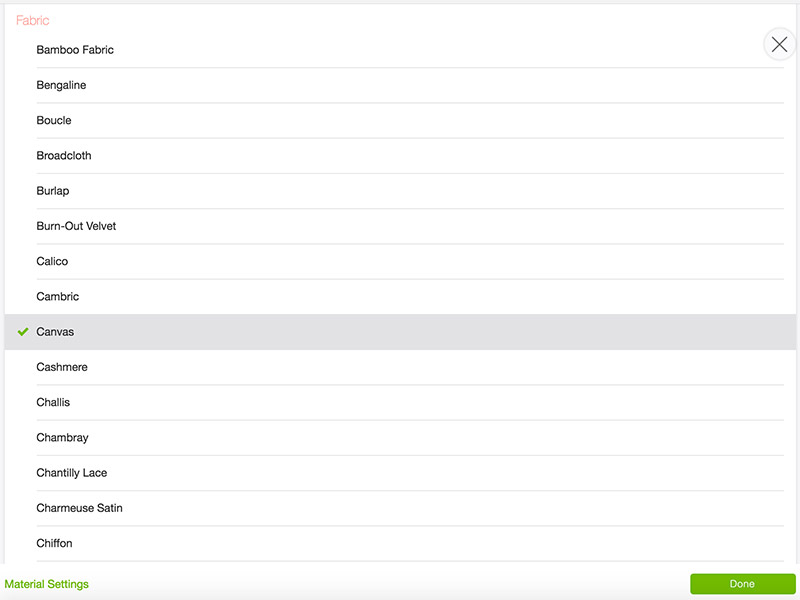 (A) I used Design ID #M45C8B from Design Space. It's part of the Cricut Access Subscription so if you're already a member, it's free to use! *I only have the 12x12 FabricGrip Mat so I sized my banner to fit using a width of 8.5.*
(B) Once you've set up your design and chosen the Maker as your cutting machine, you'll go to the material settings window and select Canvas as your material. The rotary blade will automatically adjust before cutting.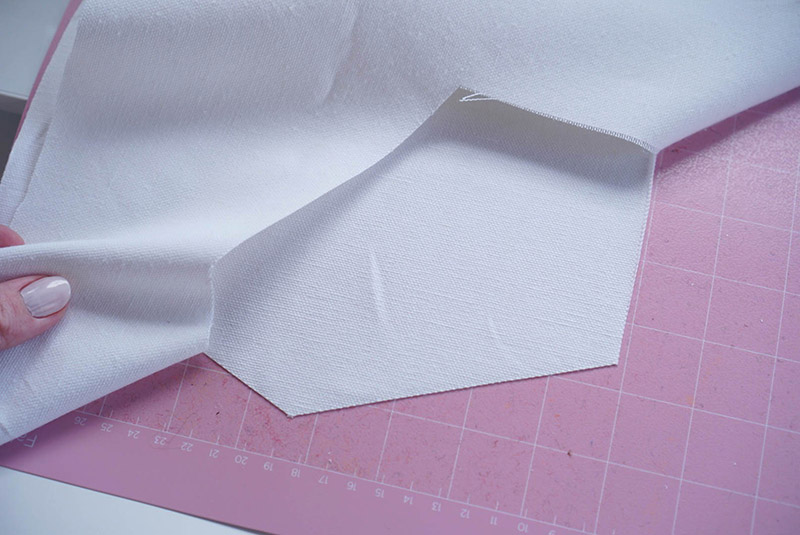 The Maker cuts canvas like butter, just look at those crisp lines.
(C) To finish the edges I used an iron and a product called "Steam-a-Seam", which you can find at most craft stores. You could also use a quality fabric glue.
2: Cut Fabric Accents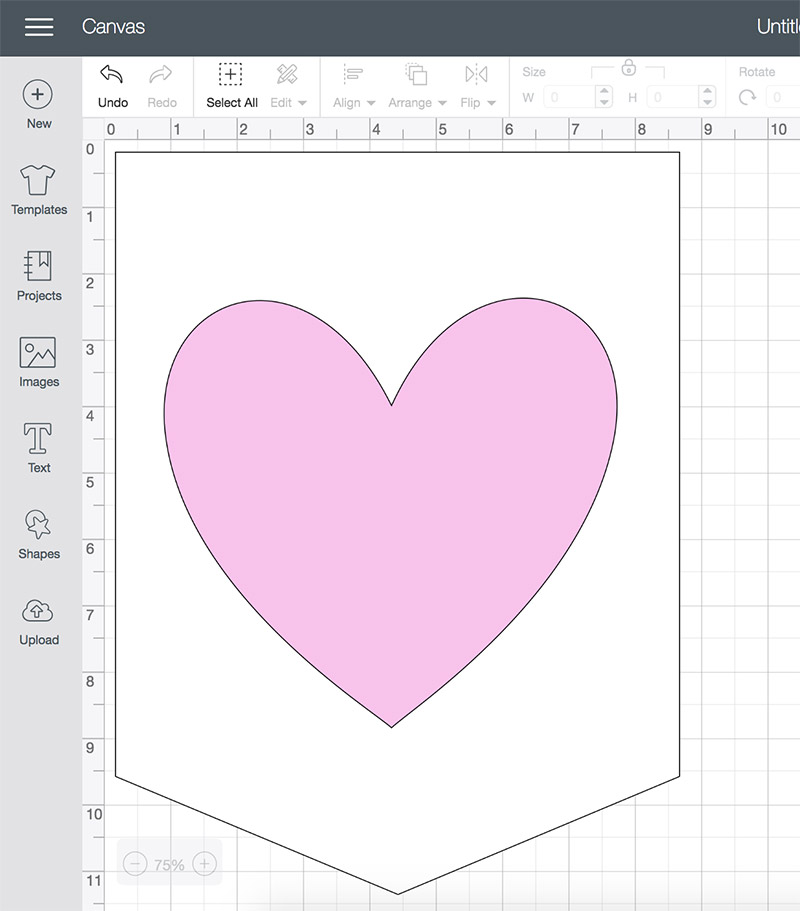 Now the fun part begins! I created a heart from the shapes panel in Design Space and made it a little smaller than my banner so it will center nicely, around 6.8 inches wide. Hide the banner by clicking the small eye shape in the layers panel and cut the heart.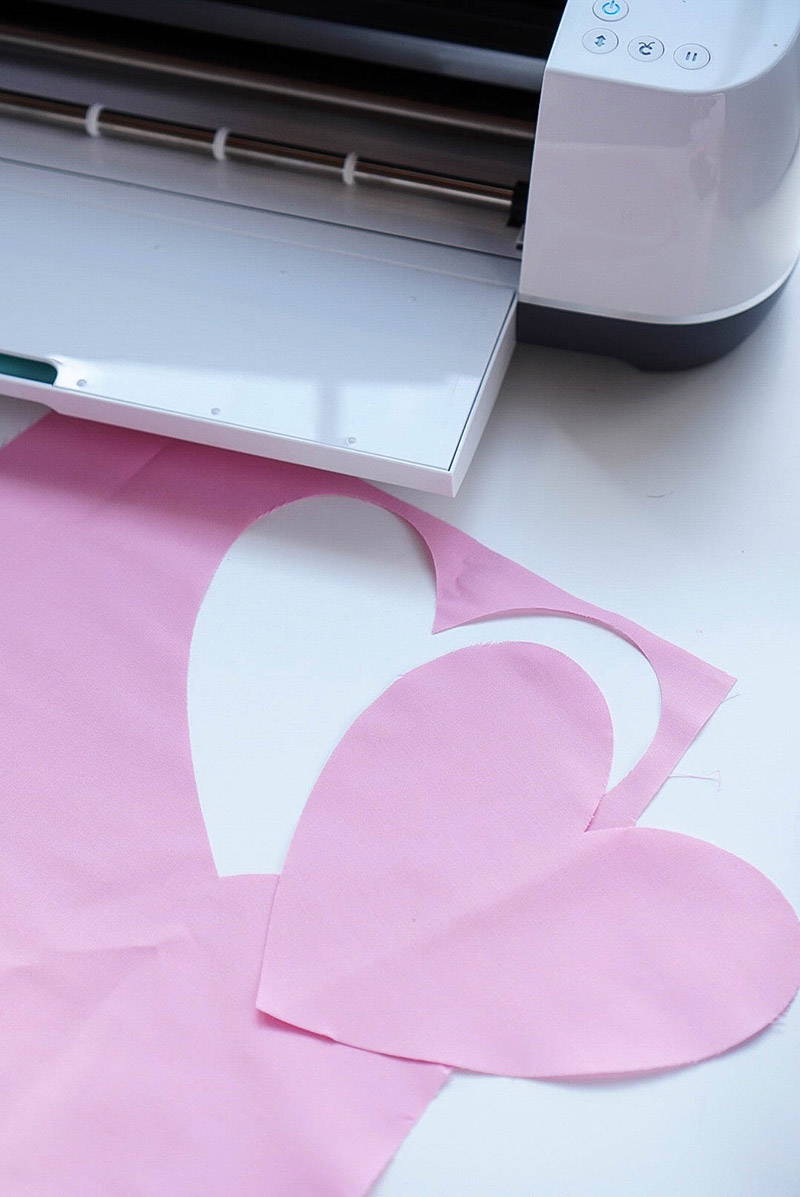 It's always surprising to see how easily the Maker can go from cutting a thick canvas to cutting thin cotton. Just be sure to choose cotton as your material in the settings.
3: Upload and Set Up Design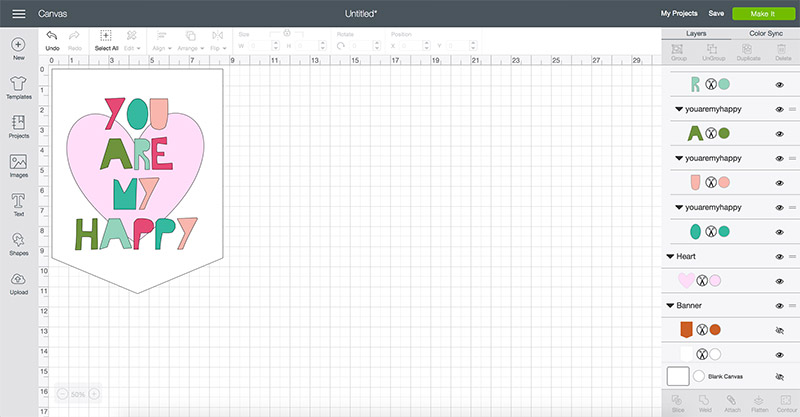 *I used Adobe Illustrator to set up my design, saved it as an SVG and then imported it into Design Space. Click HERE to open the file, then do a right-click (PC) or CTRL + click (Mac) and Choose Save As to download it. Upload it to Design Space.
(1) Size the design to fit on the banner, change the letter colors to match your fabrics and click Make It. Just be sure to hide the heart and the banner shape first.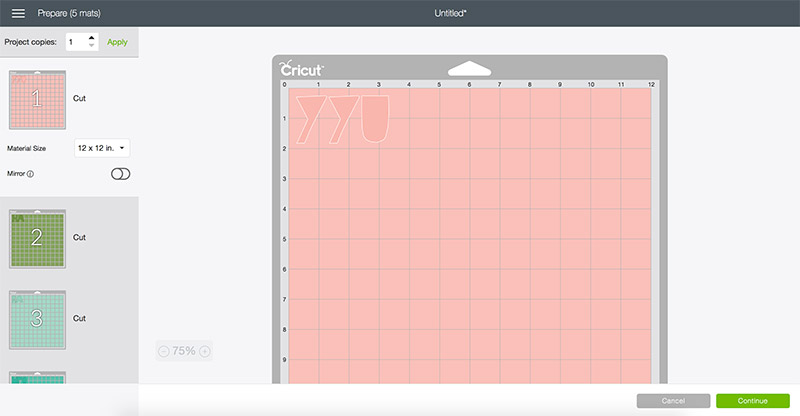 (2) The software will show you which color fabric to load each time. Since I'm using both cotton and felt I just changed the material settings as I went through the different mats.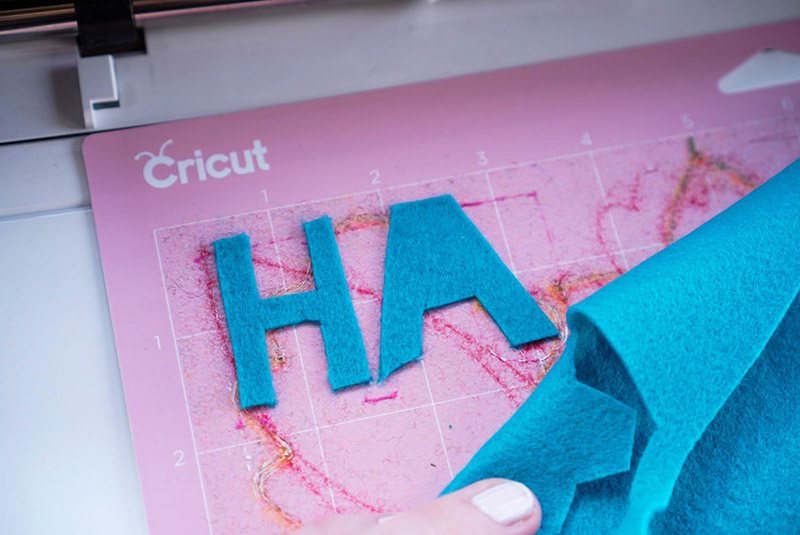 4: Glue on Accents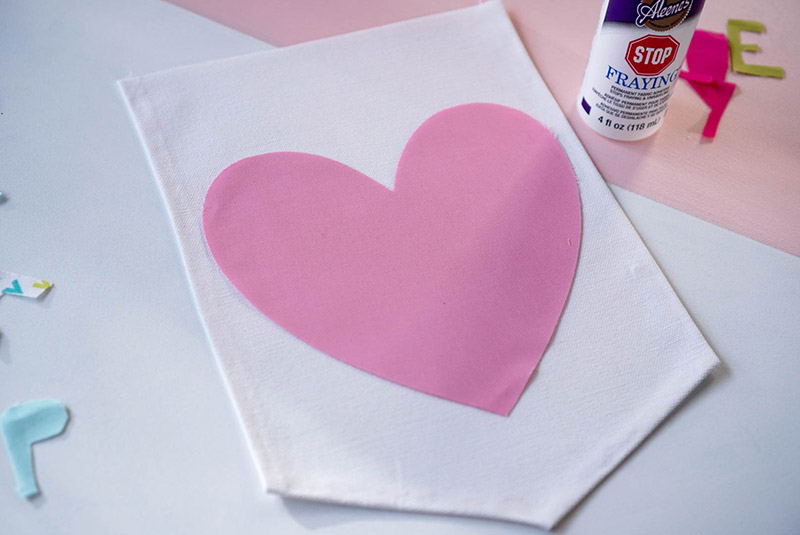 .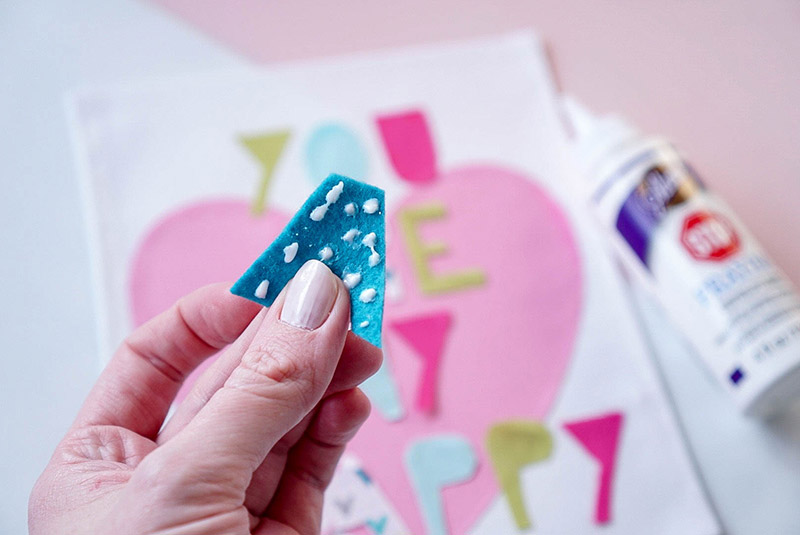 Since this is a no-sew project, I used fabric glue to attach the pink heart and all of the letters to the banner. It looks perfectly fine as is, but I'll probably add a contrasting stitch around the edges before hanging.
Kayla
What kind of no-sew projects have you created with the Maker? Let us know in the comments!
Let's stay connected!