December 24th, 2018 • Contributor: Cricut Blog Team
HELLO, 2019! Can you believe 2018 is coming to an end? Whether you're happy or sad to bid farewell to 2019, we have the perfect shirts for you to wear when the clock strikes 12! We love these shirt designs. They're perfect for a New Years Eve party! The other thing we love about these shirts is all of the different types of Iron-on you can use to make these shirts. You can use Everyday, Glitter, Adhesive Foil, you name it! However you celebrate New Years, you can customize these shirts to fit you!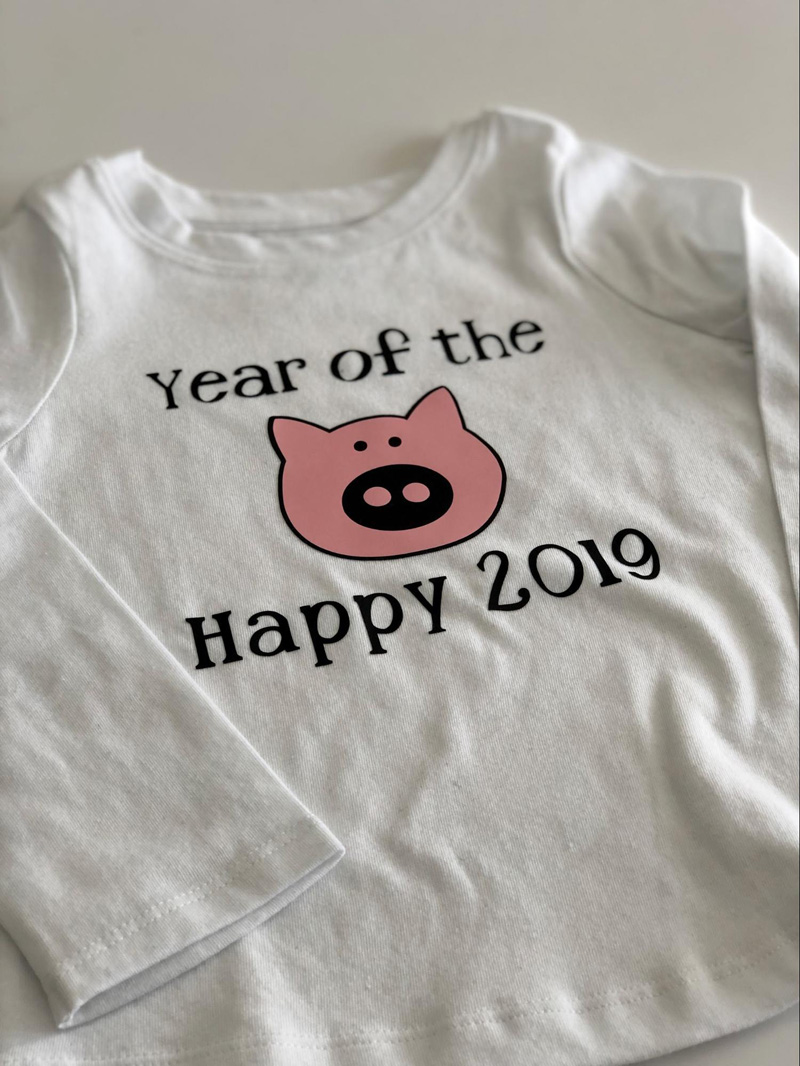 Year of the Pig! I love this shirt design. How cute is this pig? This shirt is so easy to make! We put this shirt on a little kid's shirt which is so adorable!
Click here to make: Year of the Pig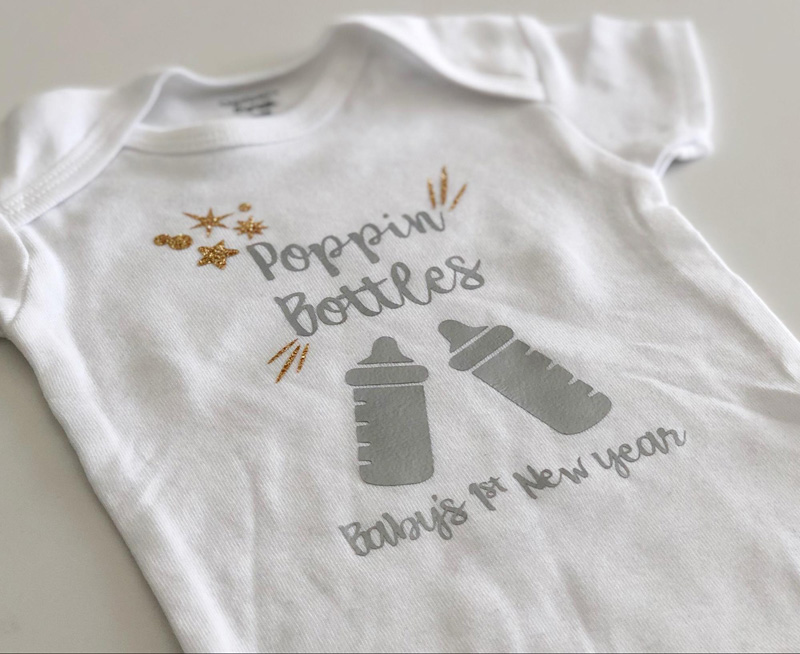 This shirt seriously makes us laugh! How clever and cute is this onesie? Poppin' bottles.. It's too cute! We are so thrilled with how this onesie turned out and you can put it on any color of onesie you have!!
Click here to make: Poppin' Bottles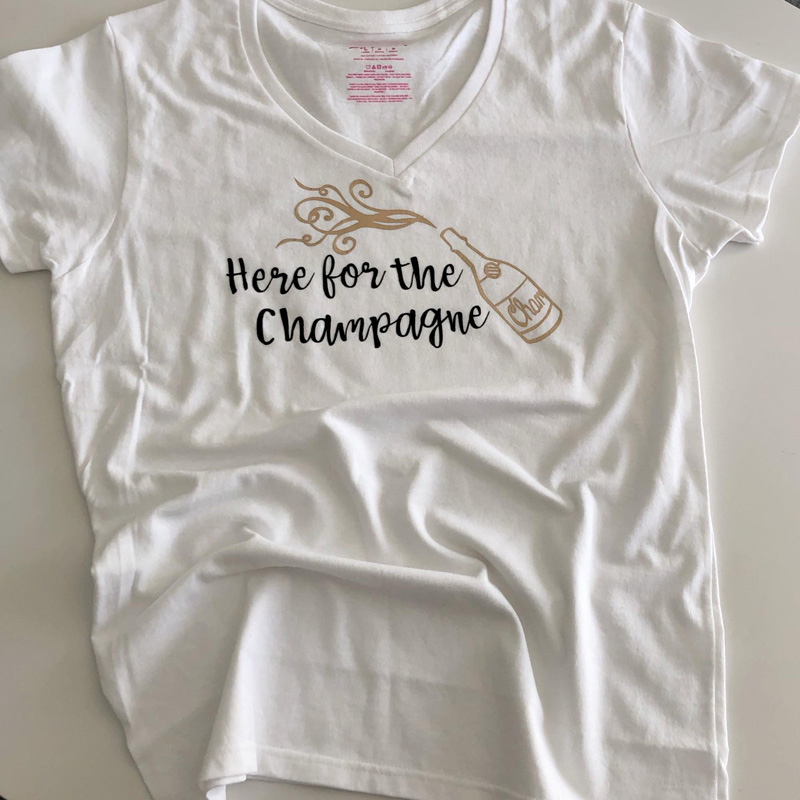 Raise your hand if Here for the Champagne speaks to you!! Can we start wearing this shirt to every social event? This shirt is so cute and it's perfect for those champagne lovers in our lives!
Click here to make: Here for the Champagne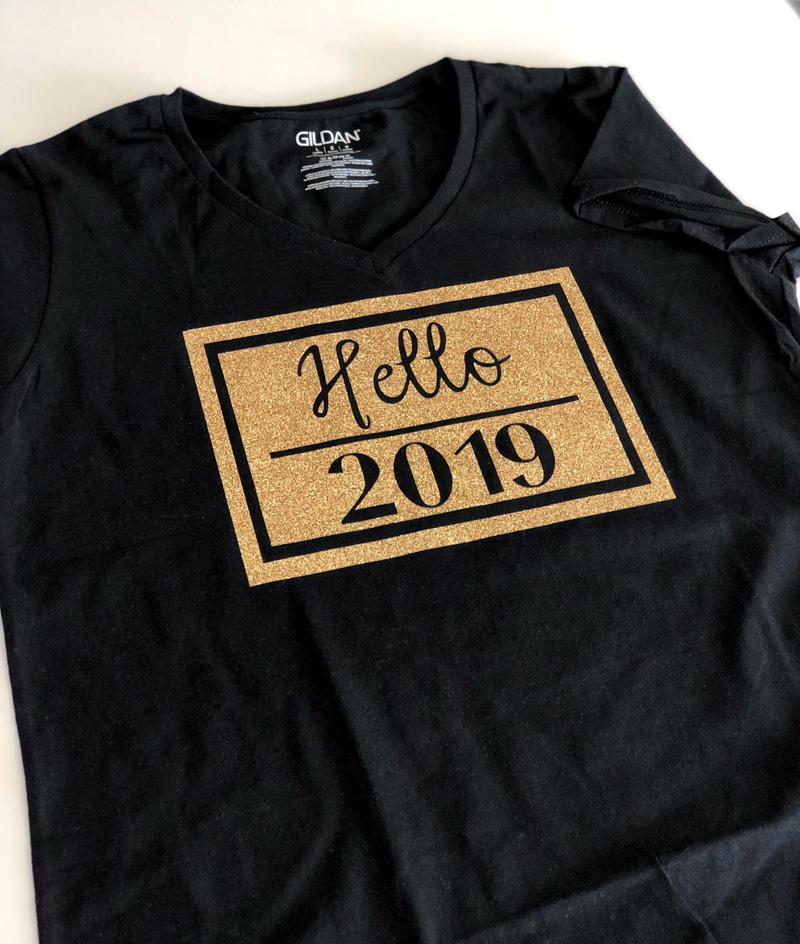 Hello 2019! How beautiful is this design? We absolutely love the gold glitter Iron-on in this design! It's so simple and elegant.
Click here to make: Hello 2019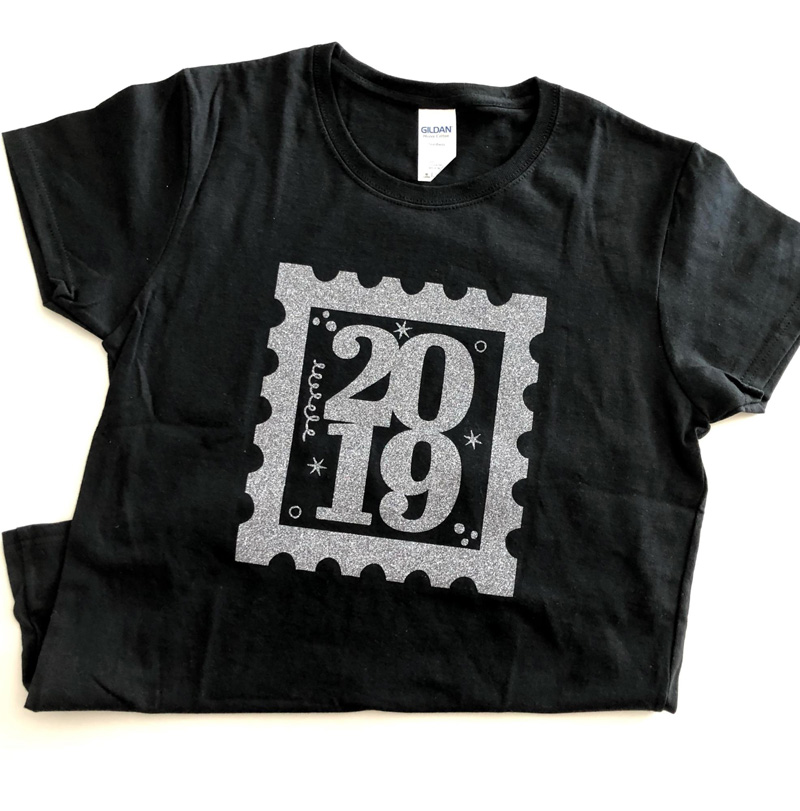 We love this 2019 stamp! It's simple but so cute with the perfect holiday additions!
Click here to make: 2019 Stamp
As always, especially if you are using different types of Iron-on, we recommend using our Cricut EasyPress™
Interactive Quick Reference Guide. This will help with projects and make sure that you are doing everything right so your shirts look fabulous!
Happy New Year and happy making!!