January 22nd, 2019 • Contributor: Jenny Alger from Everyday Jenny
Hi, Cricut friends! I'm Jenny from Everyday Jenny and today I'm teaching you all about some of my favorite Cricut Design Space tools- Slice, Weld, Attach & Group. I use these tools almost every time I create something in Design Space. Once you know how to use them, you will be able to customize your own designs in no time at all.
Slice
This tool is used to slice two overlapping layers into separate parts. This is useful if you want to cut out a shape or text from another shape in order to create new shapes. I also find it very useful when I want a layered design but I don't want overlapping parts on top of each other creating bulk. You can only slice two images at a time.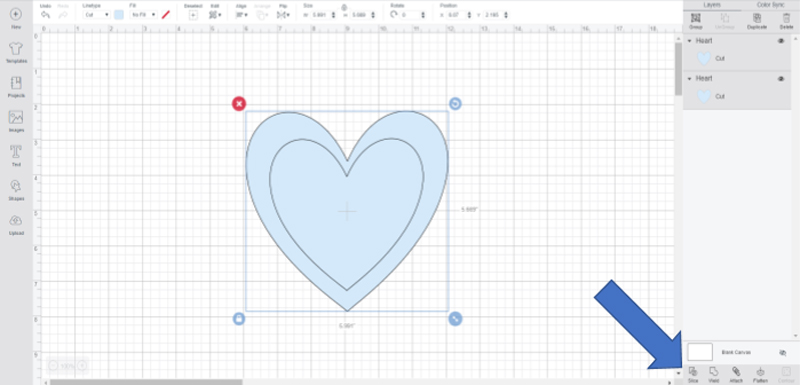 Select both images that you want to slice and then click on the Slice tool. Each of the new shapes will show up in the Layers panel as their own individual layer. You can think of this process as using a cookie cutter and cutting cookie dough. When you are done slicing an image you will have the "cookie cutter" piece, the "cookie" piece, and the remaining "dough" piece. You can delete any layers that you don't want in your final design.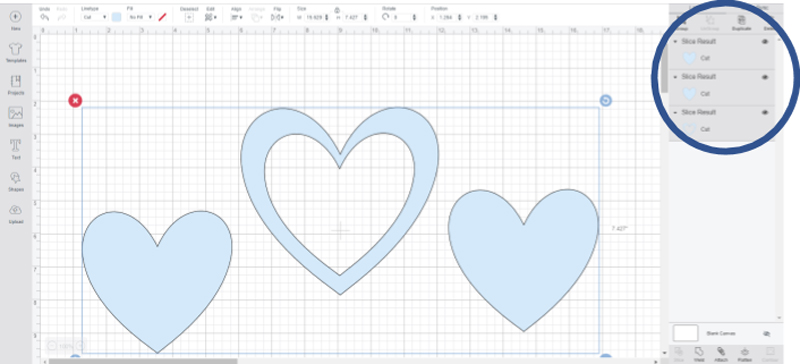 You can see a project I did where I used the Slice tool to make a fun pillowcase. I used Cricut Glitter Iron-on for this pillowcase and I love how sparkly it turned out! Have you used the glitter Iron-on before? Let me know in the comments below.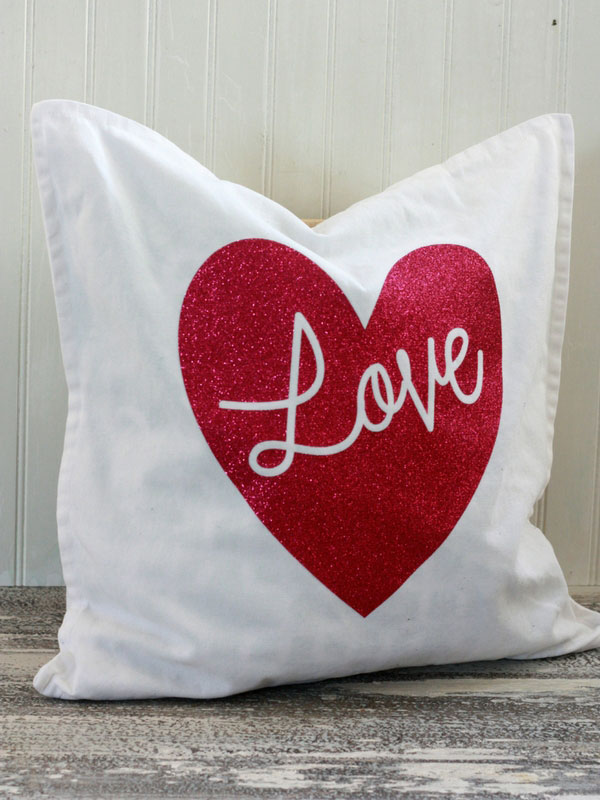 Weld
The Weld tool is used to join images and/or text to create a single image. It removes any overlapping cut lines in the images or text.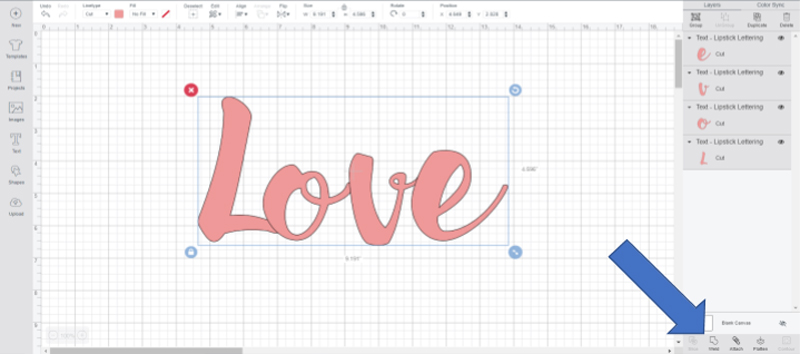 I use this tool often to connect text together. First, make sure the text you want to weld is overlapping. (You can see in the above image the overlapping cut lines.) Select all the text you want to connect and click the Weld tool. Once you weld the image only the exterior cut path will remain and the welded pieces show up as one layer on the Layers panel.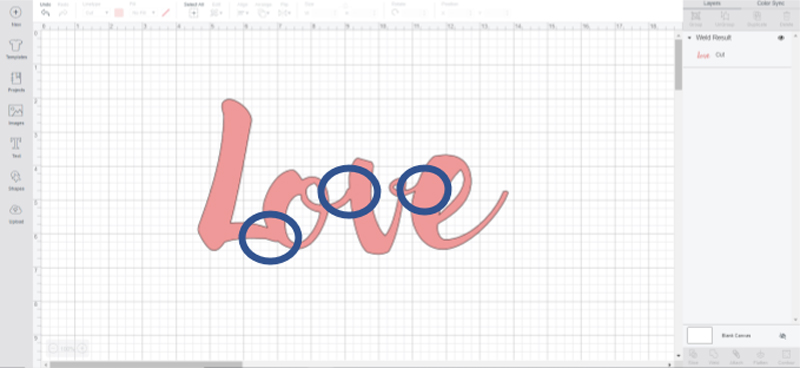 You can see how I welded oval shapes together to make petals for 3D flowers. These 3D flowers are so pretty and easy to make. And with all the beautiful Cricut paper to cut, the possibilities are endless.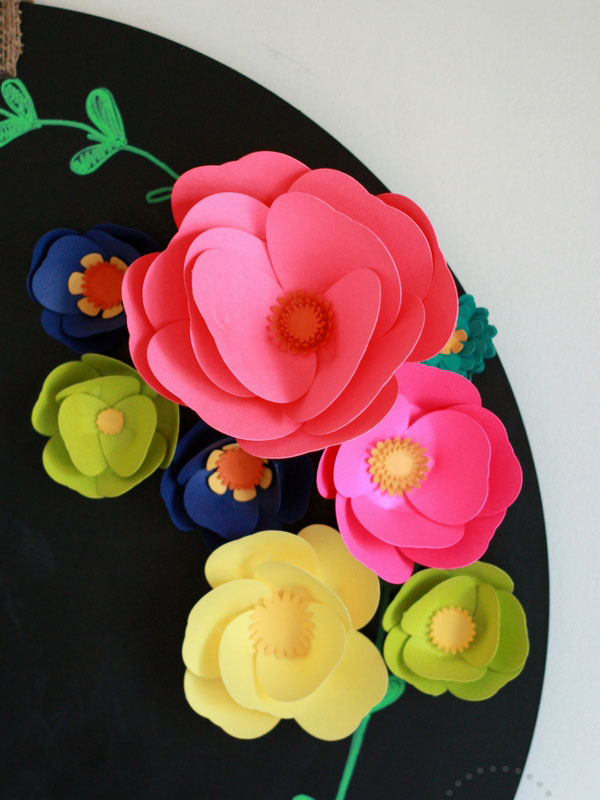 Attach
The Attach tool is used for two different functions. One is to fasten images in their place so that when you go to cut the images it shows up exactly like you arranged it in the design screen. I know so many people create their perfect design and then go to cut it out and are confused that it's all mixed up on the mat preview. This is because the images are placed as close to together as possible on the mat to conserve material unless you select the Attach tool.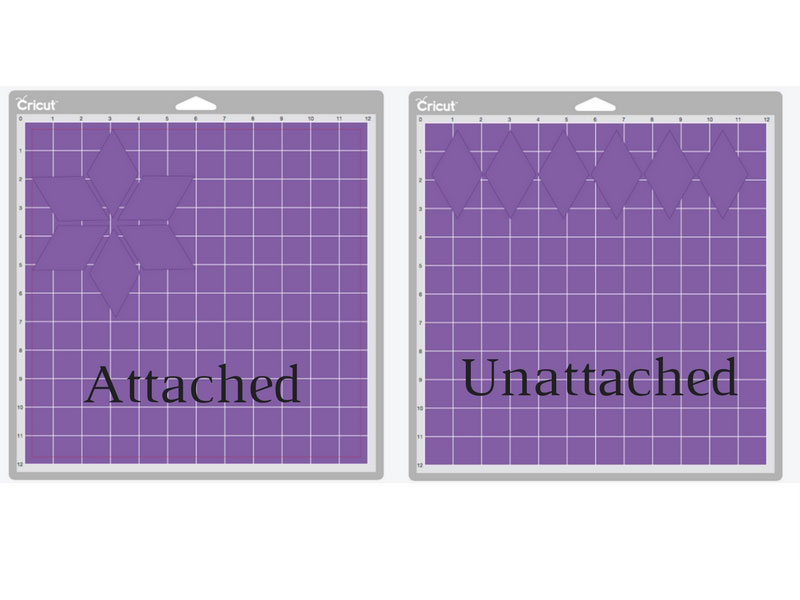 The other function of the tool is to attach a write or score line to a cut layer. These envelopes from the Save the Date Make it Now project are a good example. The writing on the envelopes is attached.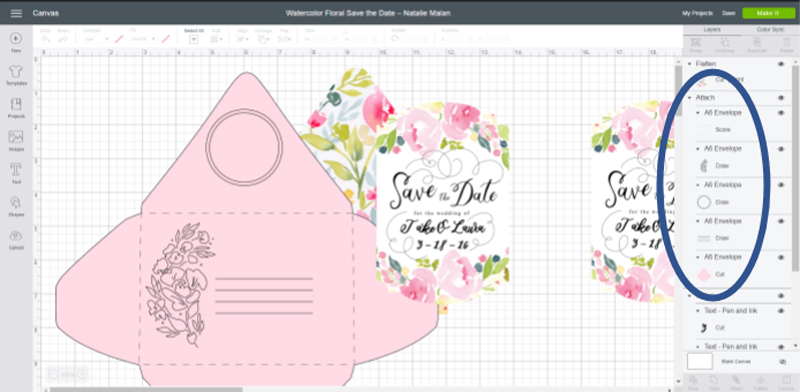 Group
The Group tool is used to group multiple layers, images or text together. This makes it easier to resize or move them on the design screen.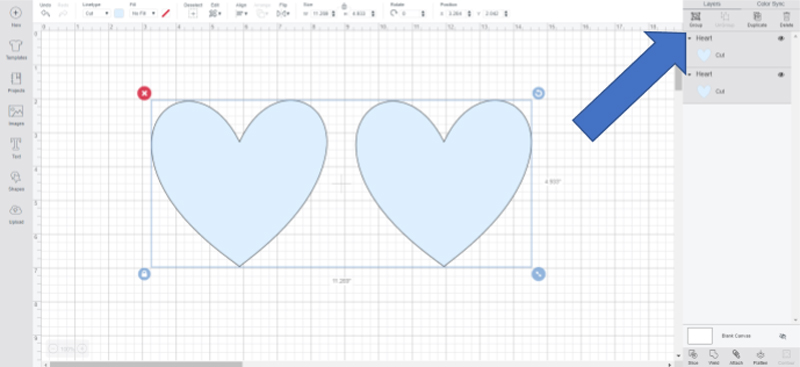 First, you will select the images you want to group together then click on the Group tool. You can select what you want to group in two ways. Click and highlight the images on the canvas or hold the Shift or the Ctrl key on your keyboard while clicking on each layer on the Layers panel. Now you can easily move the images you have grouped and resize them.
Keyboard Shortcuts
I have a bonus tip for you. Keyboard shortcuts are a useful tool to help make designing much faster. If you select the ? key on your keyboard, you will pull up a cheat sheet to all the keyboard shortcuts.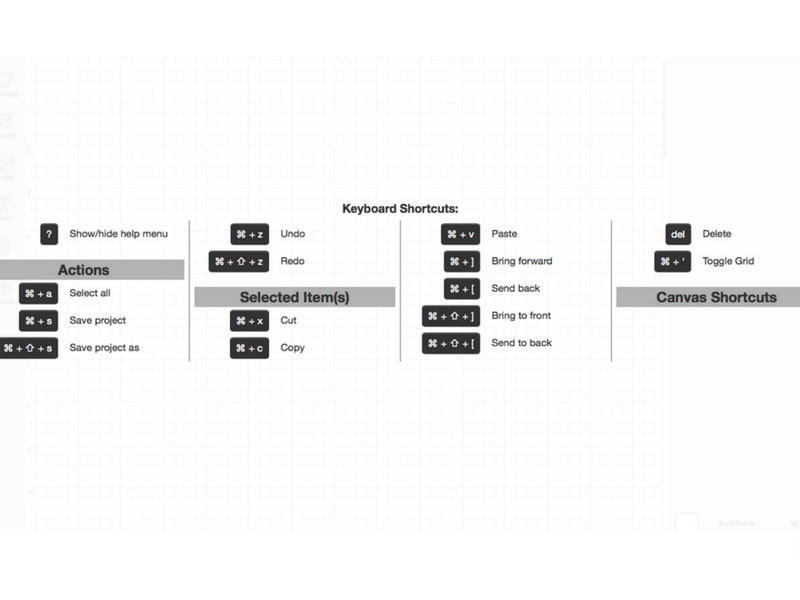 There you have it! Some tips about using some of my favorite Design Space tools. Let me know if you have any questions and be sure to pin this post so you can reference it anytime you need a refresher.
Which tool do you use the most? Comment below!