July 7, 2017 • Contributor: Cricut Blog Team Member Beth Kingston
Do you love Cricut Make It Now projects as much as I do? In just a few minutes I can create a gorgeous project from start to finish – even when I'm not feeling super creative. When I AM feeling creative I love to customize Make It Now projects to create my own, and the possibilities are endless! Today we're turning a wedding table number placard into a sweet mirror that would be perfect for a nursery or any room in your home.
We're also introducing the BRAND NEW Cricut BrightPad! This newest release from Cricut has changed the way I feel about weeding vinyl and it is going to change the way you create!
Supplies:
Square Mirror

Liquid Glue

Assorted Embellishments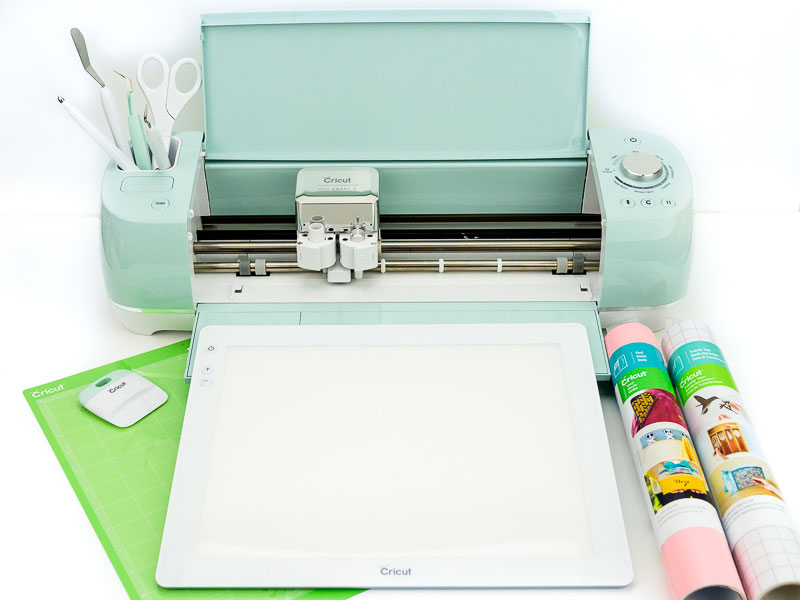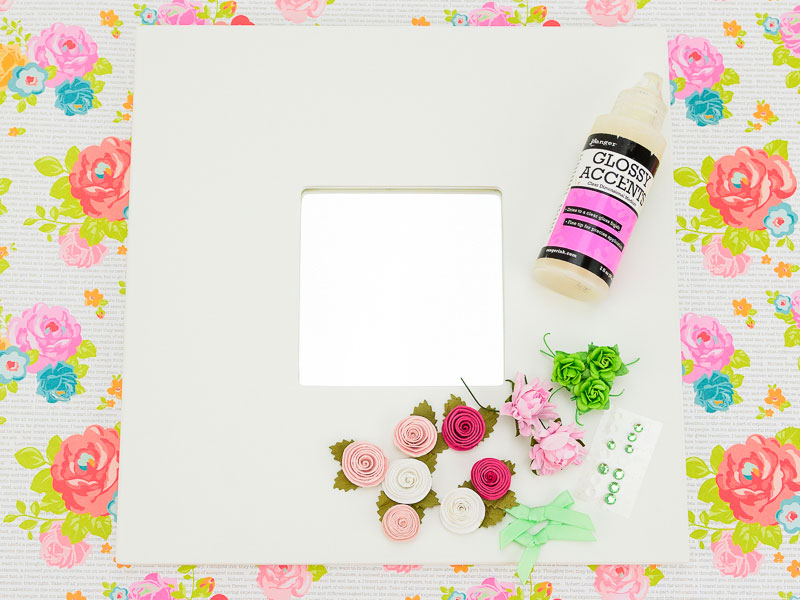 In this quick video we'll go through the steps of selecting a Make It Now project and customizing it to fit your needs.
Once you've cut your vinyl, peel away the outer excess vinyl and then it is time to weed!
Remove the vinyl and backing from the mat and place on top of the BrightPad. Flip the switch – and voila! Look how clear the cut lines are and how easy they are to see!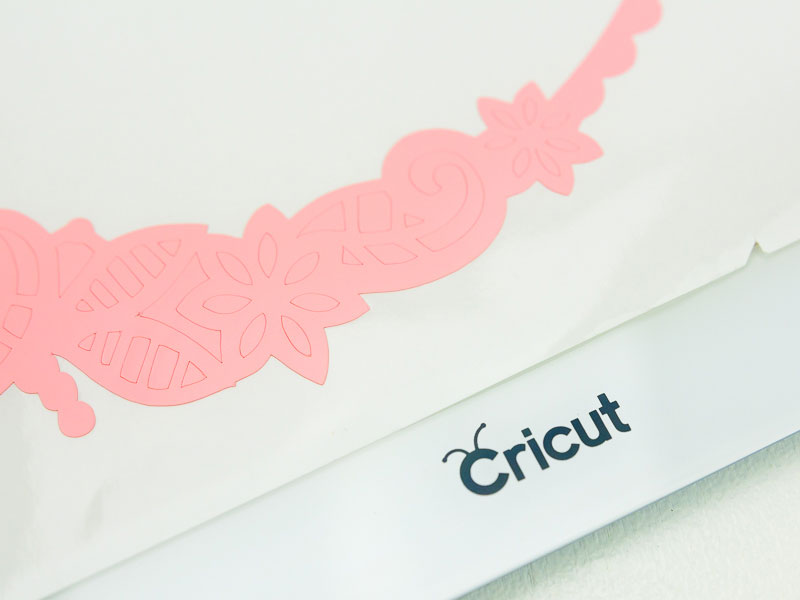 Tip – use a piece of washi tape to hold your project down on the BrightPad while you are weeding.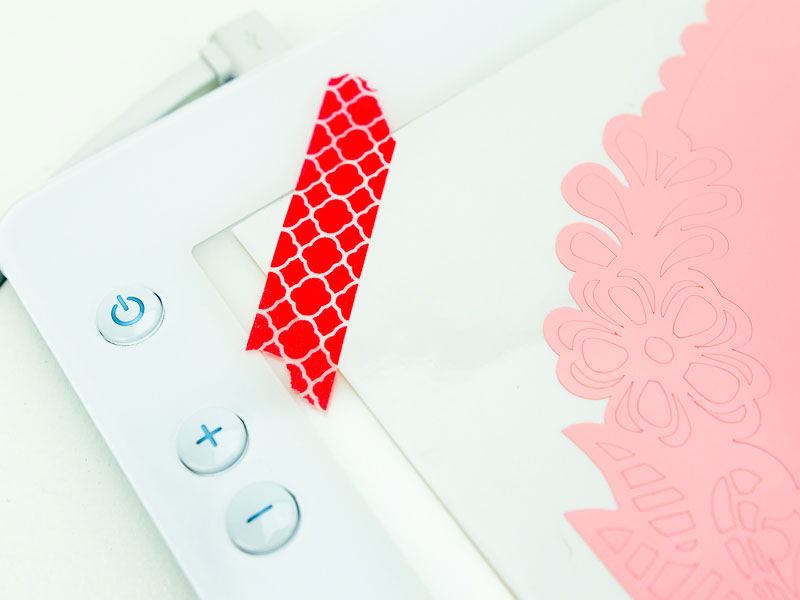 Weed your project, then apply transfer tape.
Peel off of backing, then use a scraper to adhere vinyl to mirror.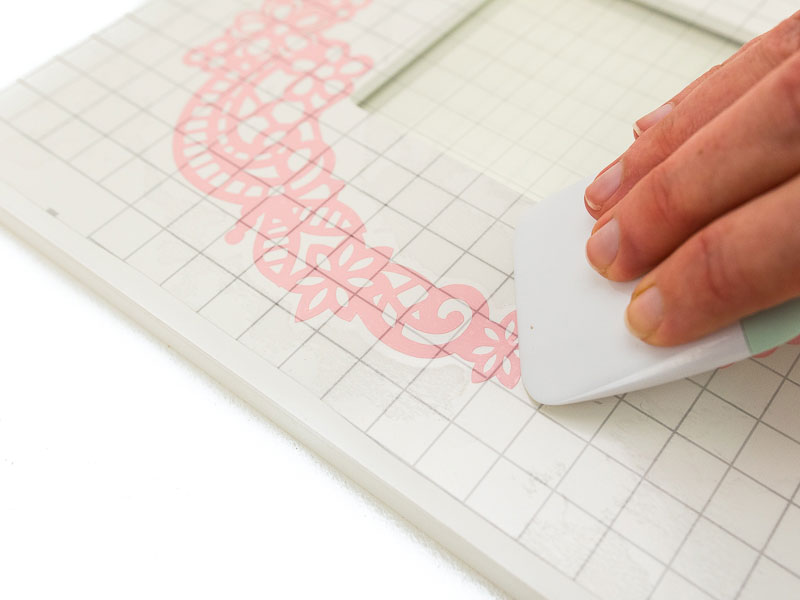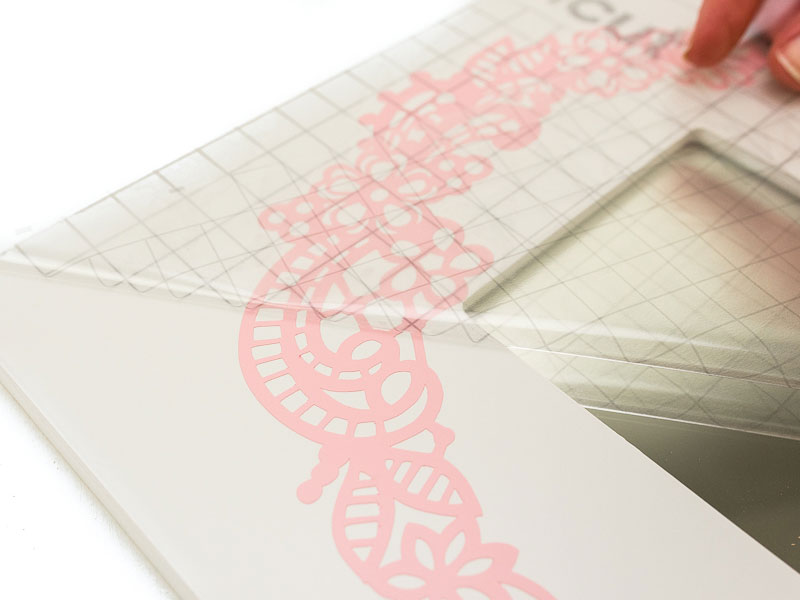 Add embellishments as desired.
The NEW Cricut BrightPad is available on cricut.com now and is going to open up project possibilities like never before. All those intricate projects you've been afraid to try – now Cricut makes it easy! I'll also be presenting the BrightPad on HSN during 24 Hour Craft Day on HSN where you'll have your choice of all four colors to match your Cricut Explore Air 2! Join me on my Facebook Page (link below) for show times and some fun throughout the day. Hope you will join me!
Let's stay connected!