July 24th, 2019 • Contributor: Cricut Social Team
Have you ever thought that your school should have their own Cricut machines?  Well you are in luck! We want you to share the projects you've made and tell us how you are using your Cricut machine to get ready for back to school.  You will be entered to win a Cricut Maker for yourself and TEN Makers for the school of your choice! The school will also receive a day of onsite training to make sure they are ready to put those Makers to good use!
To help your school win, make sure you share with your teachers, school administrators, PTA members and anyone else you can think of that will nominate your school!
The contest will start on July 24th, 2019 and close on August 28th, 2019.
To enter our Cricut Your School giveaway, click here: https://bit.ly/2MaPFBc
All month long we will be sharing fun ideas and projects that you can use your Cricut to get ready for back to school this year.  So make sure you are tuning in to all our Cricut social media to follow along with the back to school fun.
We can't wait to see how you Cricut Your School!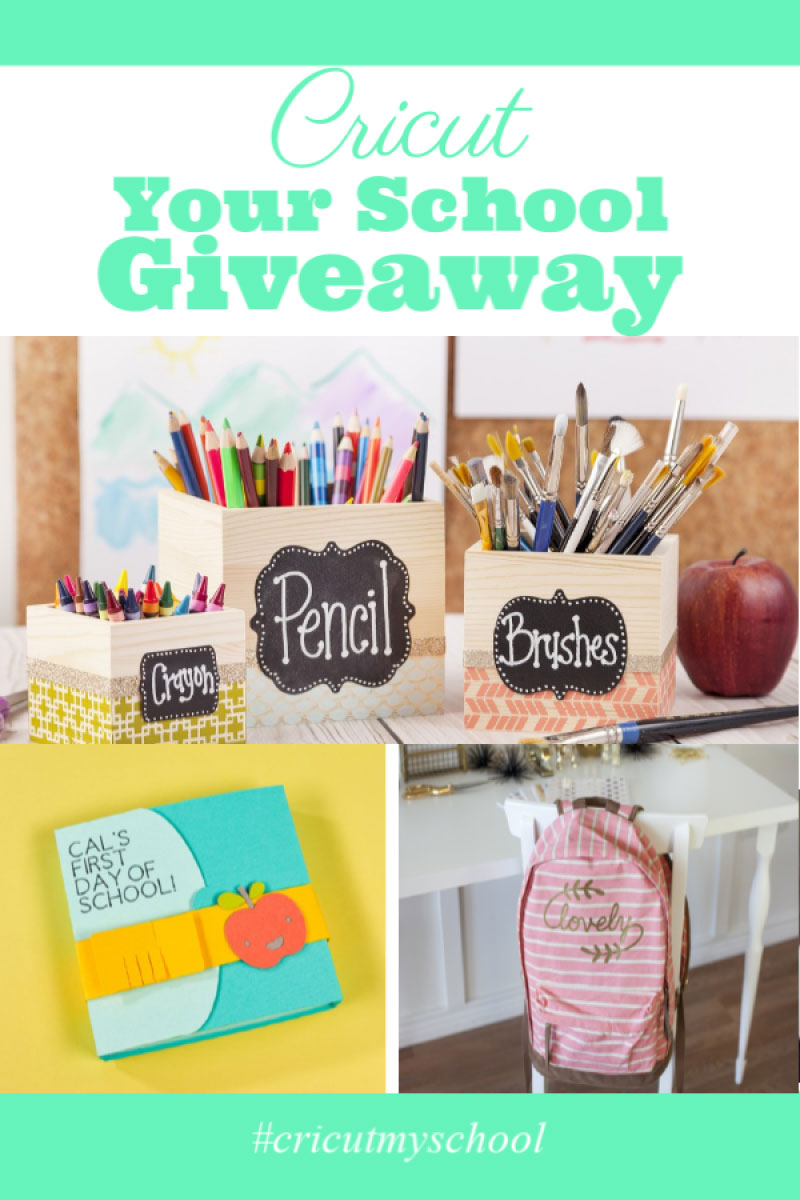 Don't forget to enter your school and share so others can enter and help your school win!
Enter the Cricut Your School giveaway here https://bit.ly/2MaPFBc
Full terms and conditions can be found here http://bit.ly/2XJa5rQ