August 2, 2017 • Contributor: The Cricut Team
Over the past eleven years, we've watched with wonder as you've utilized Cricut's suite of machines, tools, software, and materials to turn your creative dreams into amazing, awe-inspiring realities.
Today marks a milestone for the Cricut brand as we introduce you to three revolutionary new products...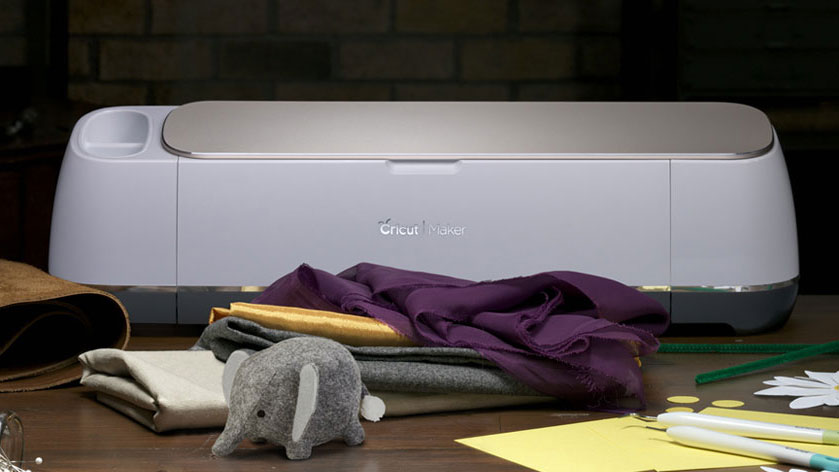 Cricut Maker,™ the ultimate smart cutting machine, featuring never-before-seen technology in the desktop maker space. It cuts more materials, incorporates more tools, and offers you more possibilities than ever before.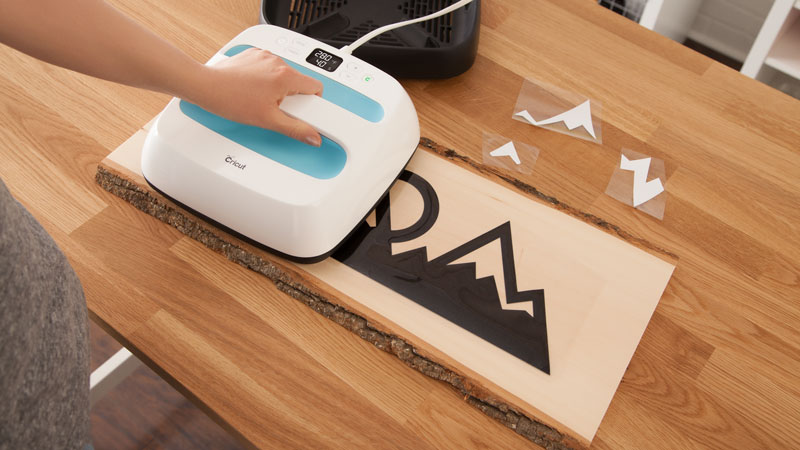 Cricut Easy Press™, a home heat press that focuses on professional iron-on results, a large heating surface, simple controls for heating on different materials, and thoughtful safety features.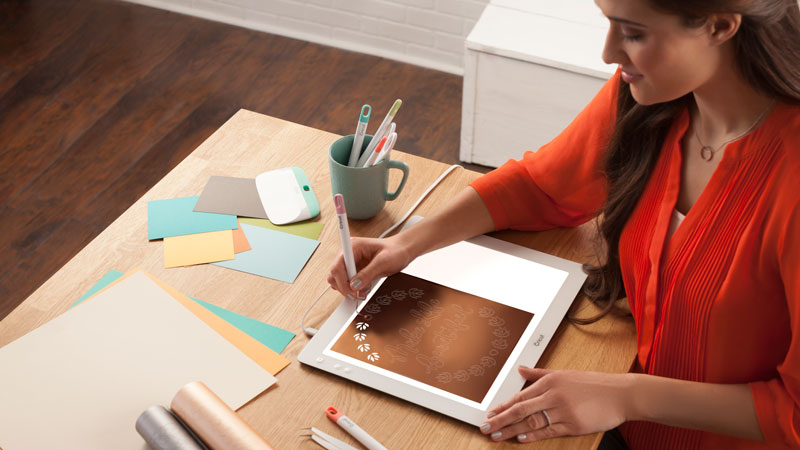 Cricut BrightPad™, offering a thin, light, and evenly bright surface to make things like weeding vinyl, artist tracing, and jewelry making easier and more enjoyable.
We are so excited about all of our new products and will be sharing tutorials and information about them in the coming weeks.
But First, Meet Cricut Maker
With Cricut Maker, you'll now be able to cut hundreds of materials with precision and ease. You'll have access to the revolutionary Adaptive Tool System™, an expandable suite of tools that grows with you as you master each new craft.
We've modernized the sewing process with the Cricut Rotary Blade, which enables you to quickly and accurately cut fabric directly on the Cricut mat without any backing material. Create beautiful sewing projects with any fabric of your choice, from silk to lace, and even burlap, in mere seconds, all with incredible ease. And you'll love using our new Knife Blade, which seamlessly cuts through chipboard, balsa wood, thick leathers and more.
But with more tools, we also want to bring you more project inspiration, and so we're thrilled to now offer a digital sewing pattern library, directly in Design Space, where you can access hundreds of patterns, all available to cut instantly, from quilts to clothing, to stuffed animals and baby clothes. We partnered with Simplicity, the leader in sewing patterns for nearly a century, to offer hundreds of sewing patterns directly in Design Space. You can also find amazing modern Riley Blake Designs quilt patterns in our suite of patterns as well. Find some of your old favorites, and so many new patterns to love.
The Cricut Maker builds upon the Explore Air 2 with the introduction of the new Adaptable Tool System™. With the Cricut Maker, you can use the Cricut Fine Point, Deep Cut, new Rotary and Knife Blades interchangeably to expand your creative possibilities.
For more information on our new Cricut Maker and , as well as our entire family of products, visit Cricut.com.
Cricut Maker will be available August 20 for $399 in popular craft retail stores and on Cricut.com. The Knife Blade will be sold separately and hit stores and Cricut.com in 2018.
We simply cannot wait to see what you create with the Cricut Maker. We'd love to hear from you, in advance of Cricut Maker hitting shelves, what you hope to create first. Given the new freedom of creativity this machine allows, we just know you're going to make something you really love.
With much appreciation,
The Cricut Team