March 31, 2020 | Contributor: Cricut Blog Team
If you're wondering which Cricut machine is right for you, you've come to the right place. This is an overview comparing Cricut Joy™, Cricut Maker®, and Cricut Explore Air™ 2 to help you decide.
If you'd like to watch a video, Anna Rose walks through each of the machines below, otherwise, read on!
Cricut Joy™, your new DIY best friend
Just like full-size Cricut machines, Cricut Joy™ cuts and writes for you. It can cut 50+ materials, including materials you probably already have at home (copy paper, construction paper, etc.), popular crafting materials (iron-on, vinyl, Infusible Ink™, etc.), and new Smart Materials™, for super-easy, super-long cuts without a cutting mat. It's the perfect companion to any Cricut machine and a great way to dip your toe into DIY.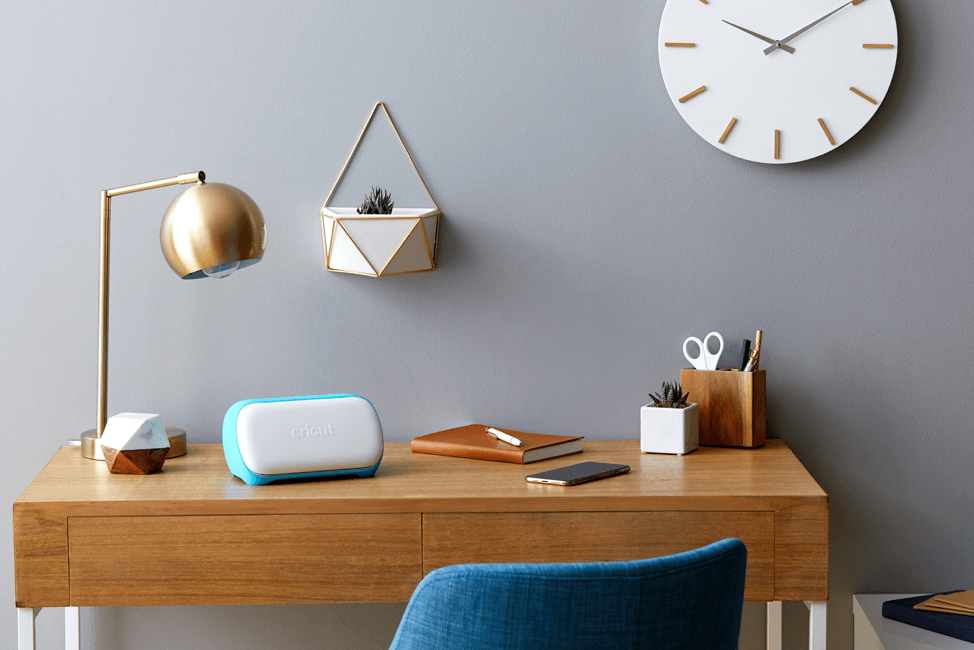 For space savers and people on the move
If you live in an apartment, a tiny house, or just love the simplicity of small, Cricut Joy will fit right in. Literally. It fits in a cubby, looks great on a counter, packs away easily, and sets up instantly.
For extra-long project people
Cricut Joy may be small enough to hold in the palm of one hand, but with Smart Materials, it can cut continuous shapes up to 4 inches wide and 4 feet long or make repeated cuts up to 20 ft long.
For last-minute makers
We mentioned that Cricut Joy sets up instantly, which is particularly helpful when you're busy. It also works with new pre-scored Insert Cards, so you can bust out a custom card right before an event, a birthday bash, or a baby shower without breaking a sweat.
You'll also find lots of new projects in Design Space made specifically for Cricut Joy that take just about 15 minutes. If you're tight on time, this little beauty's for you.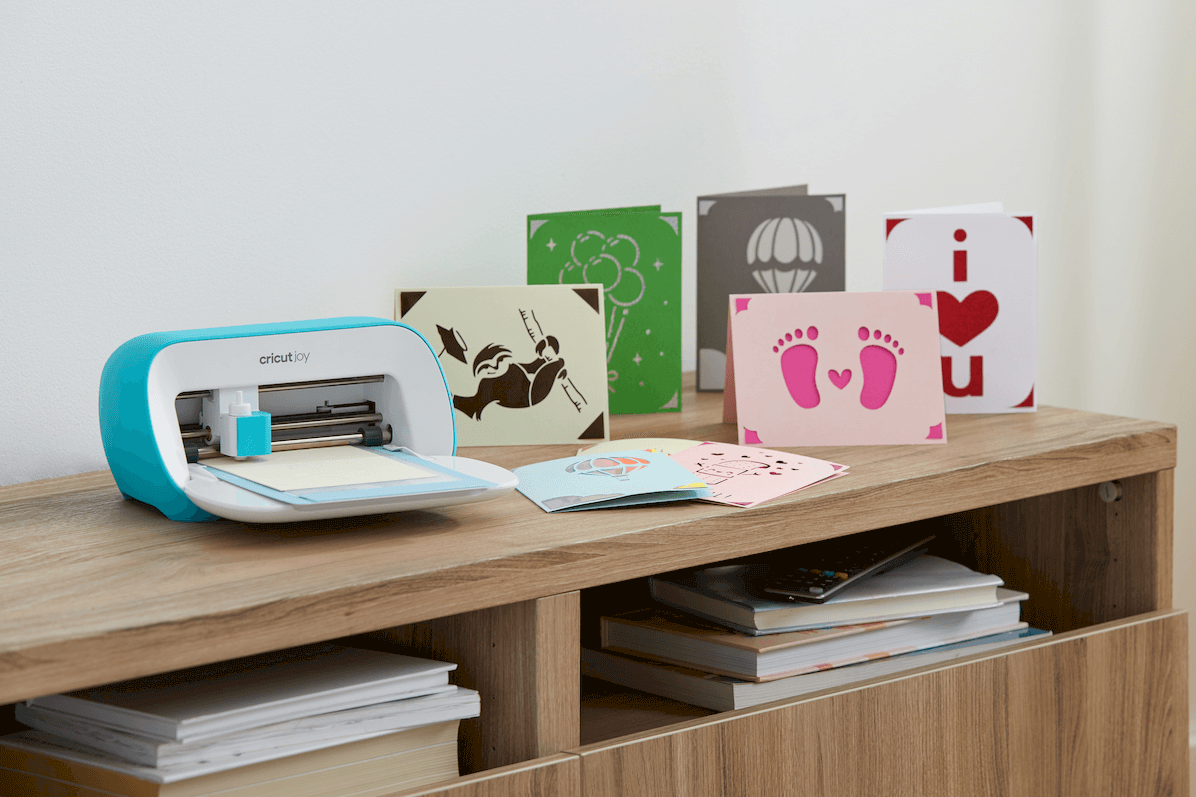 For avid and not-so-avid organizers
Some of our favorite Smart Materials for Cricut Joy are Smart Label™ Paper and Smart Label Vinyl. They make organizing quick, easy, and fun. Cricut Joy writes directly on Smart Label in any font, cuts it into any shape you say, and all that's left to do is for you to peel and stick.
We can see it already – neat rows of spices, ordered pantry shelves, and tidy storage bins that you don't need to open to see the contents.
For more information, here's everything you need to know about Cricut Joy.
Cricut Explore Air™ 2, creative bang for your buck
With the flexibility to cut a wide range of craft materials and the precision to deliver exactly what you need, the best-selling Cricut Explore Air™ 2 cutting machines make DIY easy, fun, and – dare we say – amazing.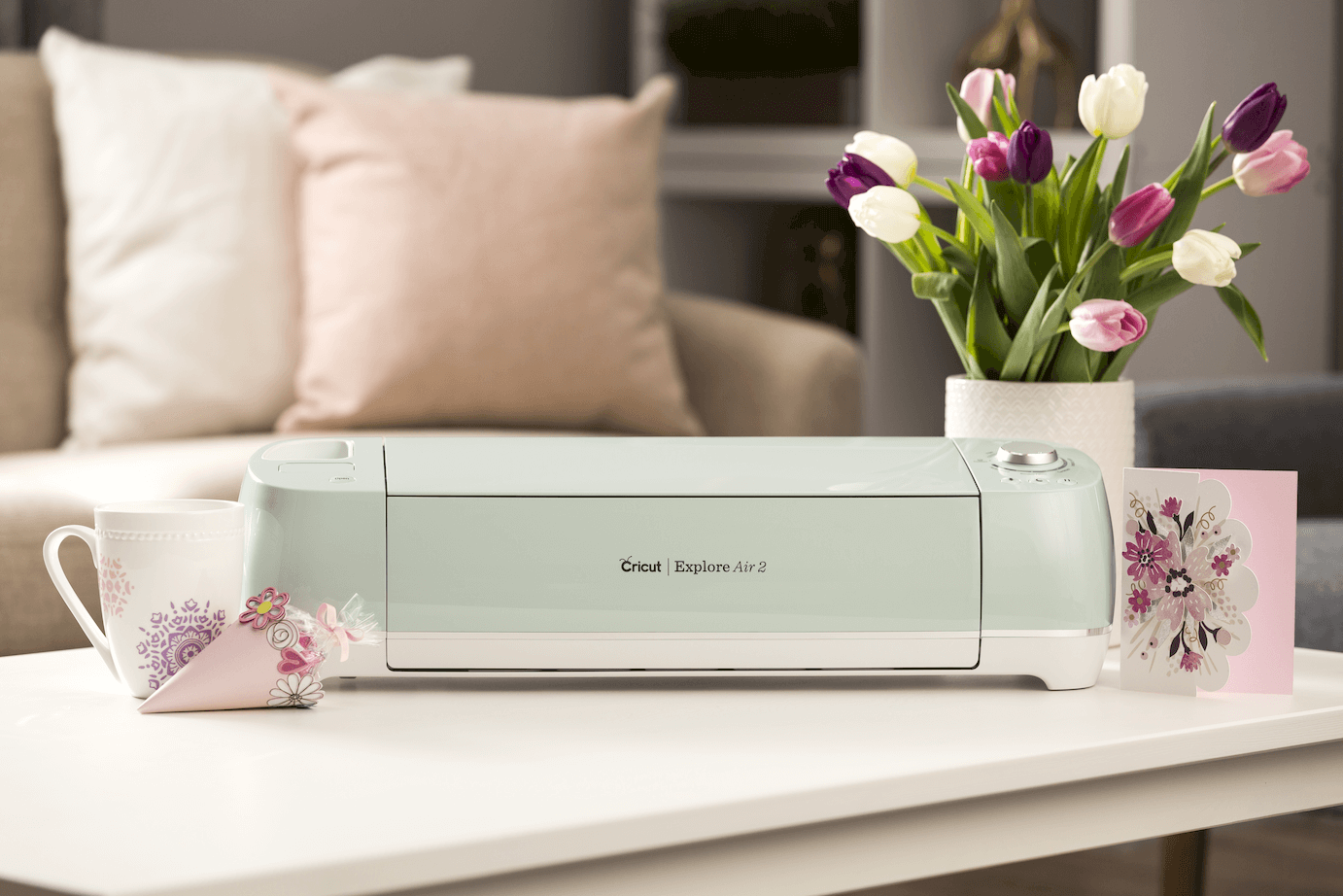 For popular material lovers
Cricut Explore Air 2 is our best-selling machine for a reason! It cuts 100+ materials, including vinyl, iron-on, cardstock, and backed fabric.
For full-width project DIYers
The "biggest" difference between Cricut Joy and full-size machines is … size. Reach for Cricut Explore Air 2 or Cricut Maker when you need to cut anything wider than 4.25 inches, up to 12 inches.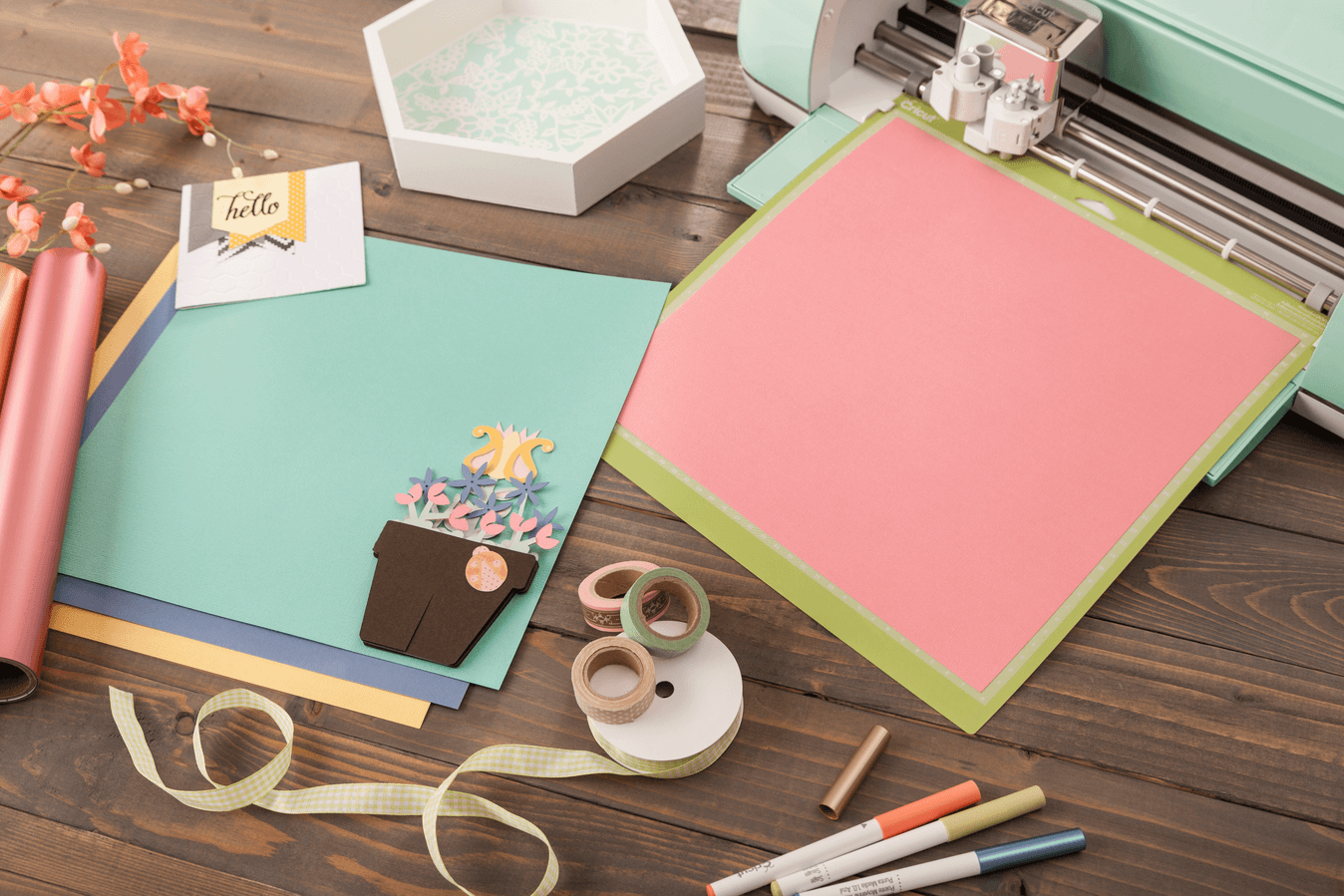 For speedy makers
If you're in a hurry or just like to make the most of your time, you'll love Fast Mode, for up to 2X faster cutting and writing. It doubles your speed when working with popular materials like vinyl, iron-on, and cardstock. Both Cricut Maker and Cricut Explore Air 2 have Fast Mode.
For color-obsessed crafters
One of our favorite things about Cricut Explore Air 2 is the wide variety of hues it comes in, from Flamingo Pearl and Wild Rose to Emerald, Peacock, Peach Kiss, and Cherry Blossom.
If you like to express your creativity by color-coordinating your craft room, Cricut Explore Air 2 just may be the machine for you.
Cricut Maker®, the ultimate smart cutting machine
Cricut Maker® has all of the same amazing features as Cricut Explore Air 2, plus 10X the cutting power, making it our most versatile smart cutting machine.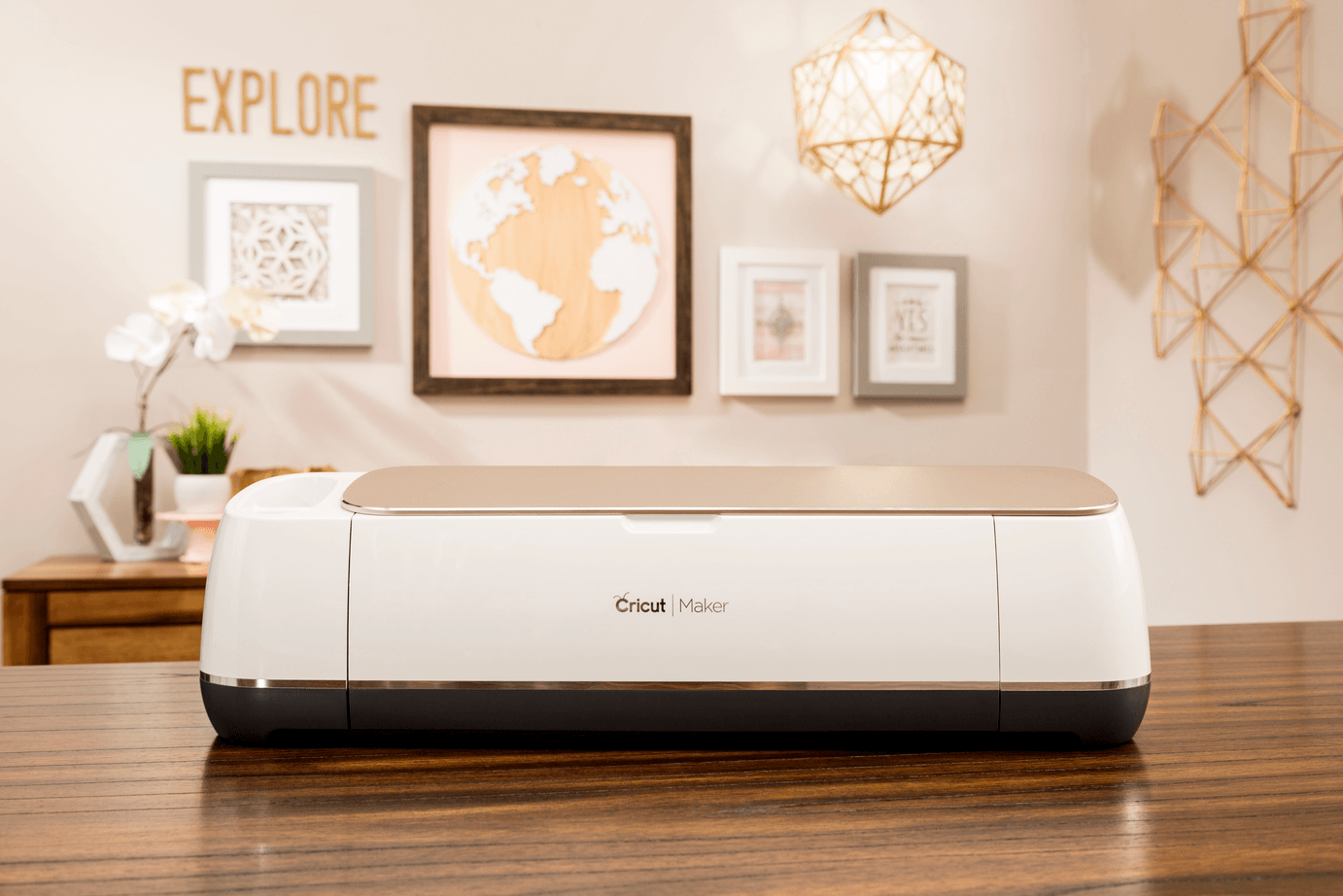 For next-level makers
Cricut Maker offers more tools, more materials, and more possibilities. It cuts 300+ materials (more than any other Cricut machine), from the most delicate paper to the tough stuff like leather and basswood. Check out this video that overview of what is possible.
For creative crafters who crave more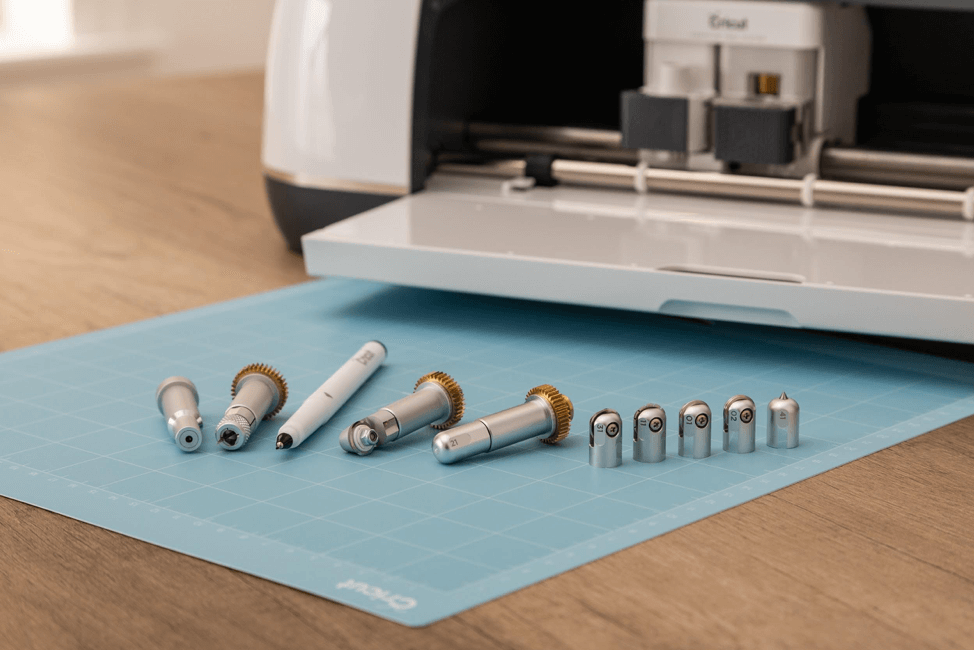 With its expandable suite of tools, including Knife Blade (for thicker, denser materials), Rotary Blade (for backed AND unbacked fabric), and the QuickSwap™ family of tools (for scoring, engraving, debossing, and adding decorative effects), Cricut Maker lets you take on practically any project.
For dimensional DIYers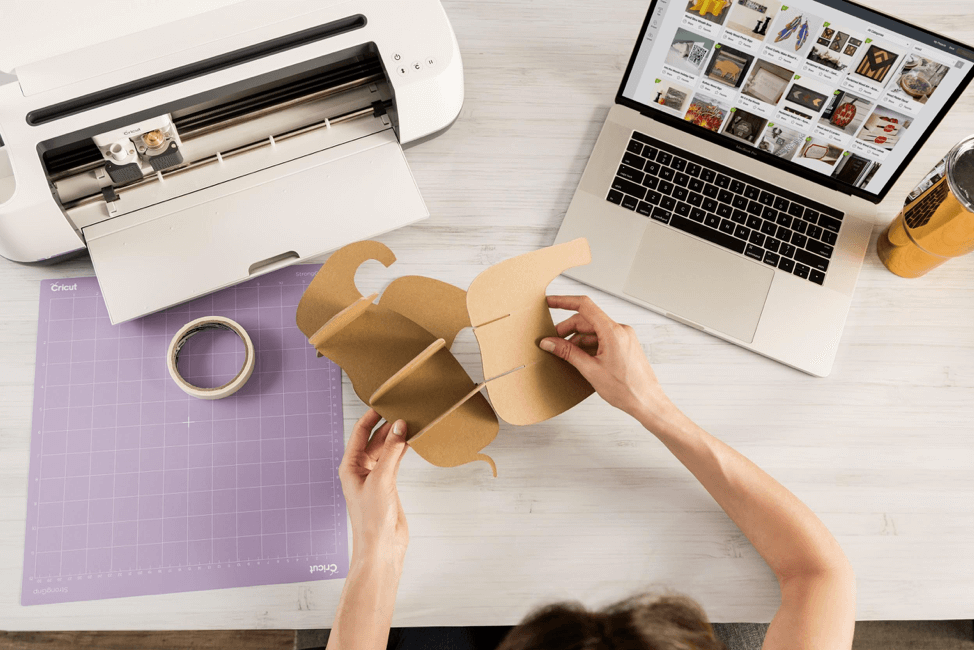 Because it can cut thicker, denser materials, Cricut Maker is perfect for creating structural elements for 3D projects, including models, decor, and more.
For sewing enthusiasts.
If you sew or think you might ever want to learn, Cricut Maker can help with one of the most difficult and tedious parts, marking and cutting pattern pieces. You can even upload your own sewing patterns.
For savvy quilters.
Quilters love Cricut Maker for cutting out appliqué and quilt pieces with precision so they can focus on the fun stuff.
For the sleek & stylish.
Cricut Maker has a streamlined look that comes in 5 sophisticated hues (Champagne, Blue, Rose, Mint, and Lilac) with a shimmery metallic finish.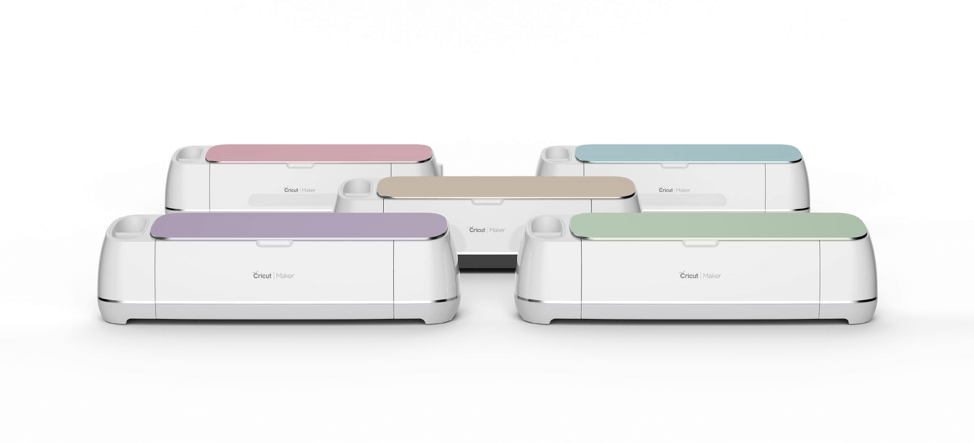 Click image below to compare all Cricut machines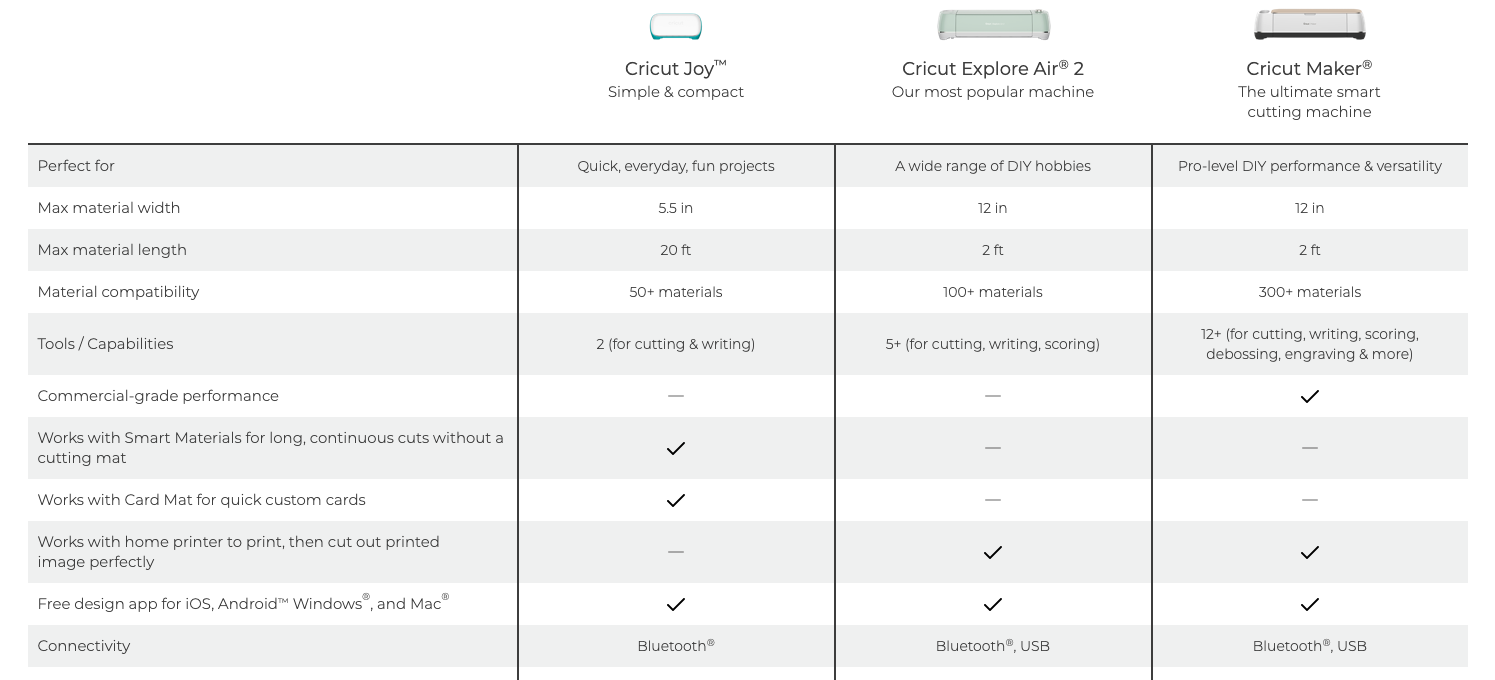 We've had fun comparing the best Cricut cutting machines. Let us know in the comments below which machine is right for you or at least on your wishlist! #cricutmade