October 22nd, 2018 • Contributor: Brittany Dodd, Cricut Team
Are you wondering what to buy that DIYer in your life, when they can make almost anything? DIYers always have a long list of tools, that will help them make new things. I've put together a list of the Cricut tools under $25 that add ease and a professional touch to their projects.  All of these tools partner greatly with Cricut cutting machines. Don't worry, if they don't have a Cricut cutting machine, they can still put them to good use.
Take our tour below and we promise, you'll leave with great gift ideas for the DIYer in your life, that won't break the bank!
1. TrueControl Kit™ - $15.99
For crafters who are frustrated with unsafe, poorly designed precision knives.  TrueControl KnifeTM is an innovative precision knife that offers a safe and functional way to precisely cut and craft.  Unlike traditional precision knives whose blades fall out, dull quickly and roll away, our patented hands-free blade changing system allows for a safe way to perfectly control cuts every time.
The TrueControl KitTM includes the TrueControl KnifeTM and 5 additional blades, and a convenient storage cartridge to track and dispose of used blades.  The amazing precision and accuracy work on a variety of materials from paper, cardstock, thin plastics, canvas and more.
Available in four beautiful colors: Rose, Lilac, Blue and Mint!
2. 18" Cutting Ruler - $24.99
There are rulers, and then there is the Cricut cutting ruler!  With sleek anodized aluminum, durable stainless steel edge, textured rubber grip base, the Cricut Cutting Ruler gives you straight & secure cutting.  More importantly, its protective shield acts as a safety barrier to protect fingers.
Available in the same four beautiful colors as the TrueControl Knife:  Rose, Lilac, Blue & Mint!
3. Rotary Cutter - $14.39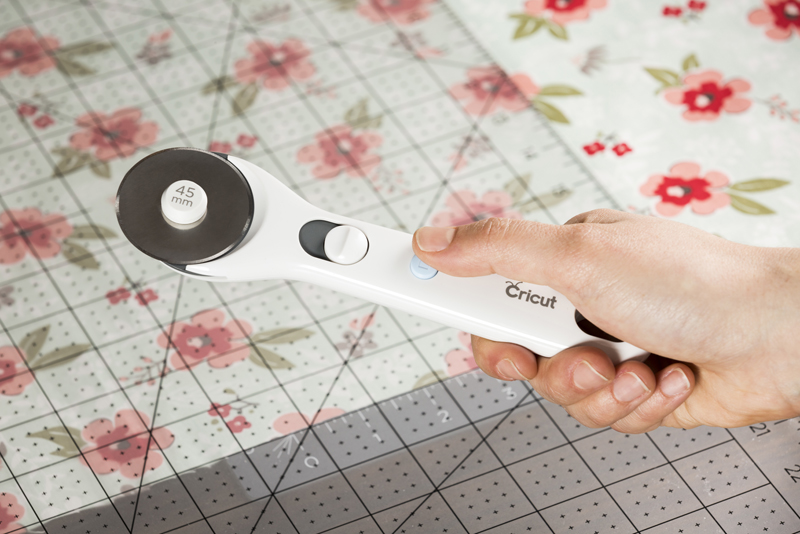 For the fabric crafter in your life, cutting fabric just got quicker & easier with the Cricut Rotary Cutter.  The comfortable handle provides precise control and a quick-release button retracts the blade when not in use.  The blade is made of premium alloy steel delivers crisp, controlled cuts on a wide variety of materials, cutting up to 6 layers of fabric at once.
4. Cricut Scissor Combo Pack - $24.99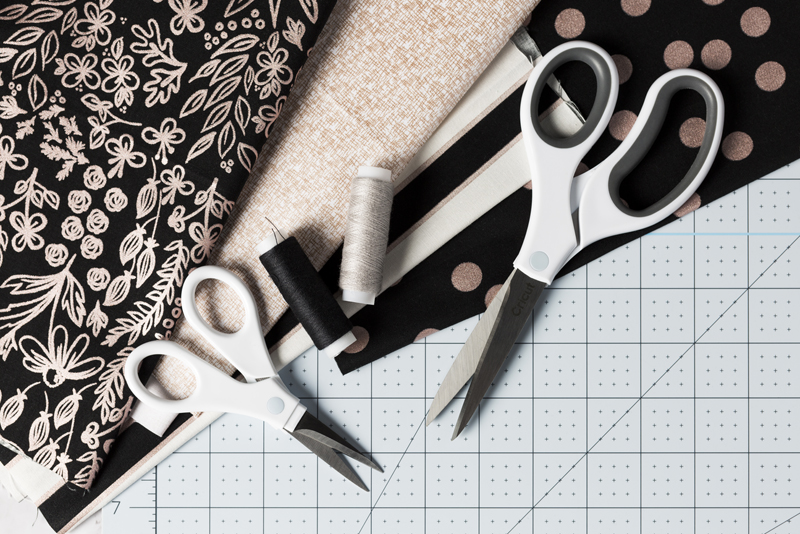 Right-handed, left-handed, or ambidextrous it doesn't matter with the Cricut Scissor Combo Pack!  The comfort grip means that scissors can be used on either hand.  The stainless steel blades make for precise cuts on everything from denim, leather, lace to silk.
5. Sewing Kit - $23.99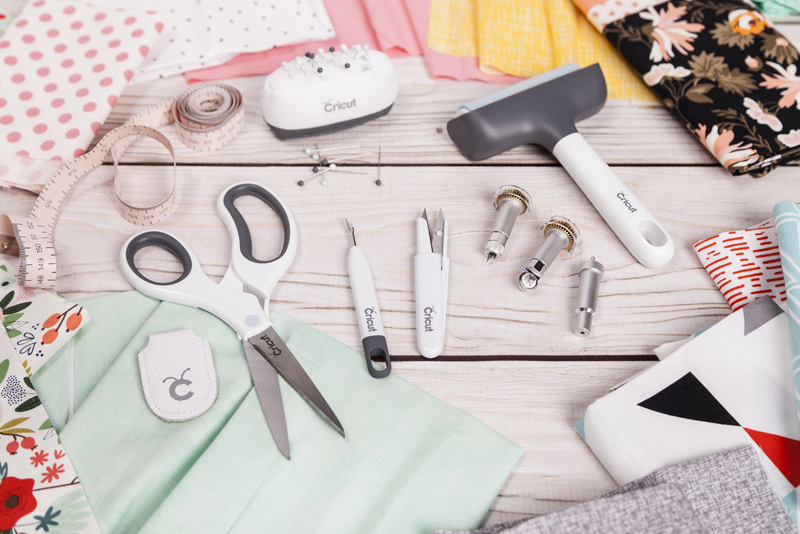 All the DIY essentials in one kit for the sewist & quilter on your list!  This sewing kit includes 7 must-have professional tools for sewing and quilting projects.
8" Fabric Shears - for precision cutting on materials from leather to layered fabric
Thread Snips - to quickly & easily cut threads
Seam Ripper - for removing small stitches
Pin Cushion & Pins - to safely store & readily access pins.  (Oh, and it looks like a Cricut cutting machine, eeek!)
Measure tape - remove the guesswork and accurately measure flat or curved surfaces
Leather thimble - for protecting those crafty fingertips
Kit does not include Knife Blade, Rotary Blade, Fine-Point Blade or Brayer
6. Weeding Tool Set - $19.99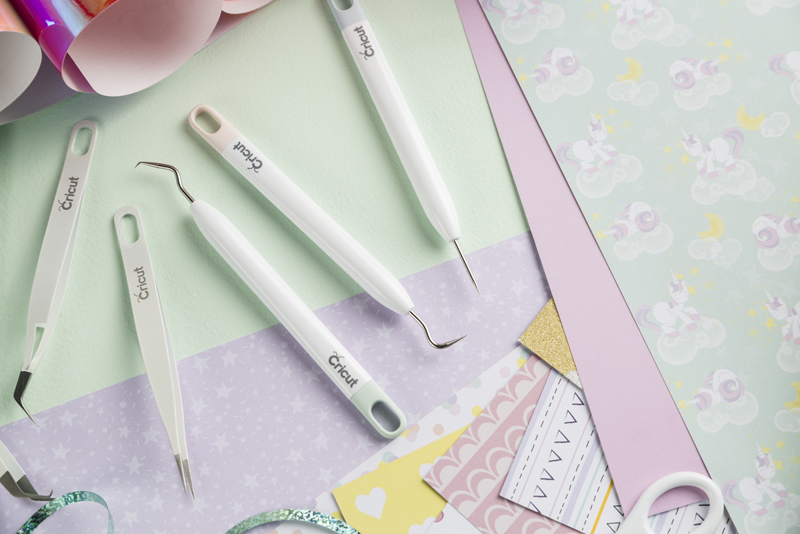 Does the crafter in your life love to make personalized T-shirts, wall art, labels, stickers, hats, pillows, balloons, mugs, etc?  Do they have rolls and rolls of Iron-on & Vinyl? If the answer is yes, you've found yourself in the right place. After they've designed and cut the project, there's a crucial step of removing the negative space on the film, called weeding. The Weeding Tool Set includes 5 tools designed lift, remove, pierce & place the most intricate of pieces with ease & speed.
Fine Tweezers
Hook Tweezers
Weeder
Piercing Tool
Hook Weeder
7. Paper Crafting Set - $15.99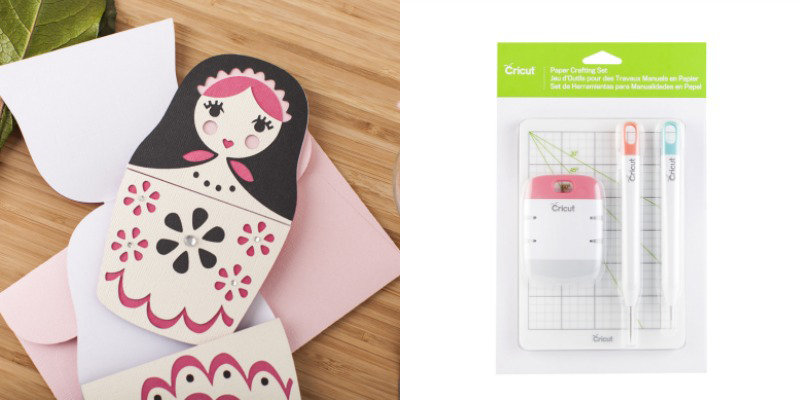 The perfect kit for the card-making, scrapbook loving, paper crafter on your list.  This 4-piece paper crafting set includes all the finishing tools needed to make professional-looking projects.
Piercer - allows for accurate placement of teeny tiny things or embellishments
Quilling Tool - for smooth, tight and decorative spirals (paper flowers anyone?)
Edge Distress - gives paper that a textured edge effect
Craft Mat - has a self-healing surface for multi-use piercing
8. Basic Tool Set - $19.99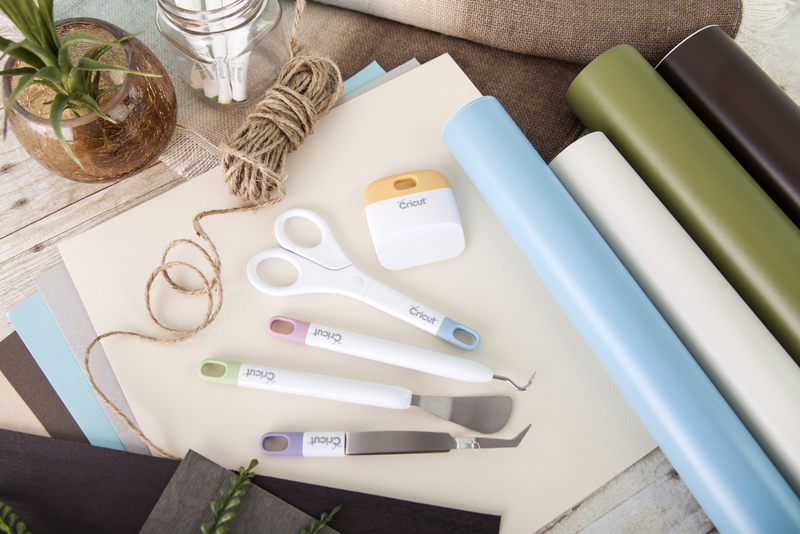 These carefully designed and engineered accessories ensure the right tool for every task, from smoothing things out, grabbing a teeny edge, or to cut something down to size.  The Cricut Basic Tool Set includes 5 essential tools:
Scissors - with a micro-tip blade and provide precision cuts with all materials
Tweezers - designed with a reverse grip feature, enabling them to lift and secure in one step
Scraper - removes and cleans unwanted scraps from Cricut cutting mats
Spatula - precisely lifts cut images from Cricut cutting mat and prevent tearing and curling
Weeder - neatly removes tiny negative spaces from your image.
9. Acrylic Ruler - $11.99 - $19.99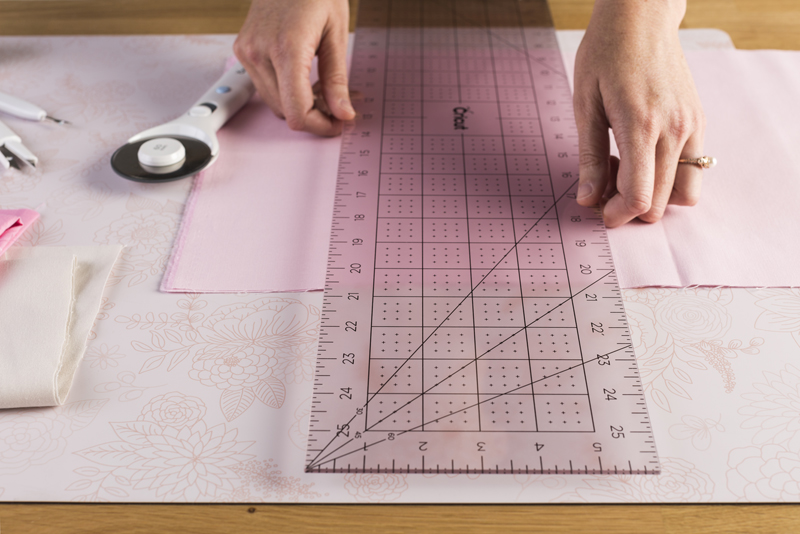 Perfect for the Cricut cutting machine owner on your list.  Available in two sizes: 3" x 18" pairs perfectly with the Cricut 12" x 12" cutting mat, and the 6" x 26" has extra length for the Cricut 18" x 24" cutting mat.  The acrylic cutting ruler provides precise measuring in ⅛" increments, plus angle marks at 30, 45, and 60 degrees.
The 3" x 18" is available in Rose, Lilac, Blue and Mint for $11.99.
The 6" x 26" is available in Rose, Lilac, and Blue for $19.99.
10. Glitter Gel Pen Set - $12.99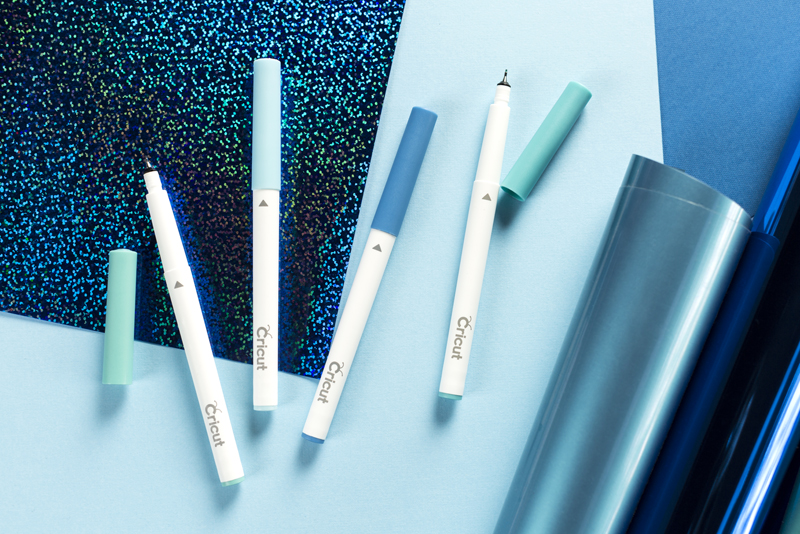 Another great gift for the Cricut cutting machine owner on your list.  The Glitter Gel Pens add that eye-catching message, phrase, or intricate design to projects. For use in Cricut Maker™ or Cricut Explore™ machines, the pens can write and draw all the letters, shapes and phrases the machine can cut in minutes.
The Glitter Gel Pens are available in two colors sets, Basics or Brights.
If you love these DIY gift ideas tell us in the comments! We want to provide you with the best recommendations to make your holiday gift-giving amazing. #CricutMade