April 30th, 2019 • Contributor: Cricut Blog Team
How do you find the right gift for the woman who taught you so much, and did (does) so much for you? It's no small feat, but we are here to put your mind at ease. The answer is simple- give the gift of creativity! Whether mom is a life-long crafter, or she is just now discovering her creative side, Cricut has the perfect gifts for mom.
We've put together some gift ideas so you don't have to. All you have to do is choose the one that's right for the creative mom in your life.
1. Cricut Maker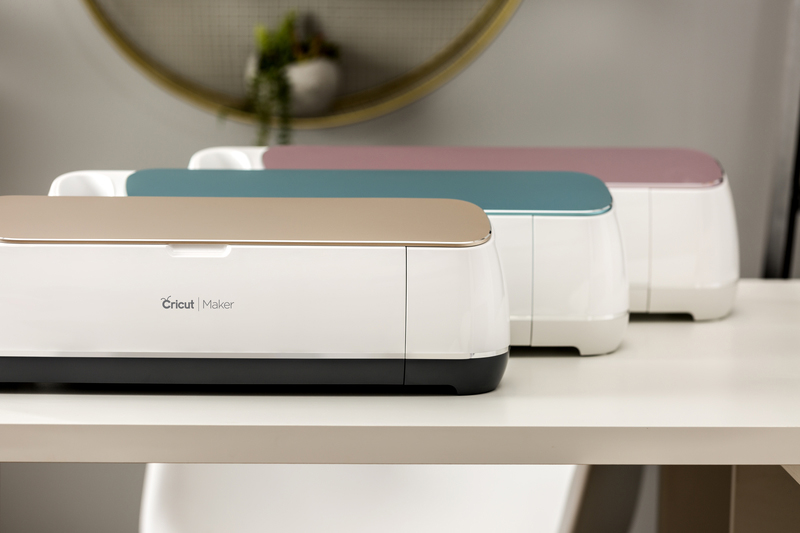 For the mom who has caught the creative bug, the Cricut Maker will open up a whole world of possibilities. With the capability of doing everything the Explore machines can do, plus so much more, Cricut Maker is the ultimate creative gift. Effortlessly cut hundreds of materials with 10X the force of the Explore machines and with a whole suite of cutting and scoring tools unique to Cricut Maker. Create and customize everything from cards, home decor, fashion accessories, and quilts with Cricut Maker.
Visit shop.cricut.com to see Cricut Maker. It comes in a number of colors and crafting bundles so you can choose what is right for you.
2. EasyPress 2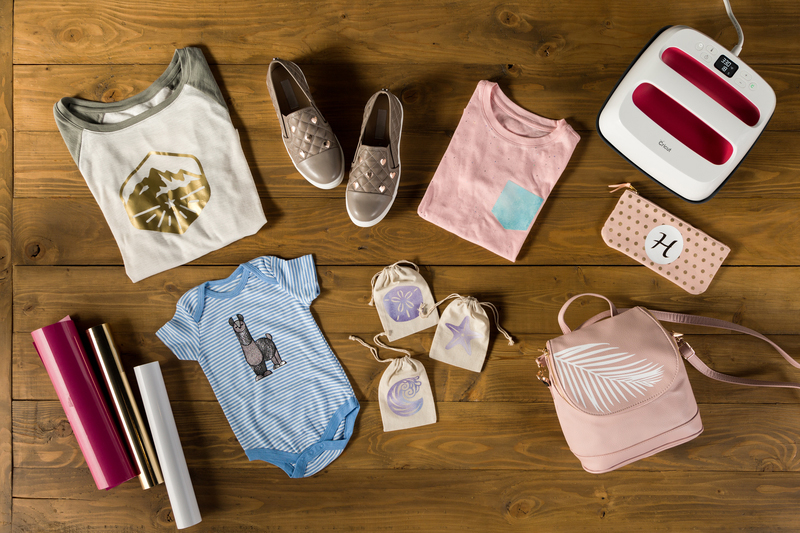 T-shirts, hoodies, onesies for the kids or grandkids, shoes, bags, wallets, totes, napkins- no matter the iron-on project, mom can get professional results every time with Cricut's EasyPress 2. The EasyPress 2 gets hotter, heats faster, and heats more evenly than the original EasyPress. With results that last, the EasyPress 2 also comes in three different sizes. No matter the size of the project, we've got mom covered.
Visit shop.cricut.com to learn more about the EasyPress 2 and the huge variety of iron-on materials that can be used with it.
3. Cricut TrueControl™ Knife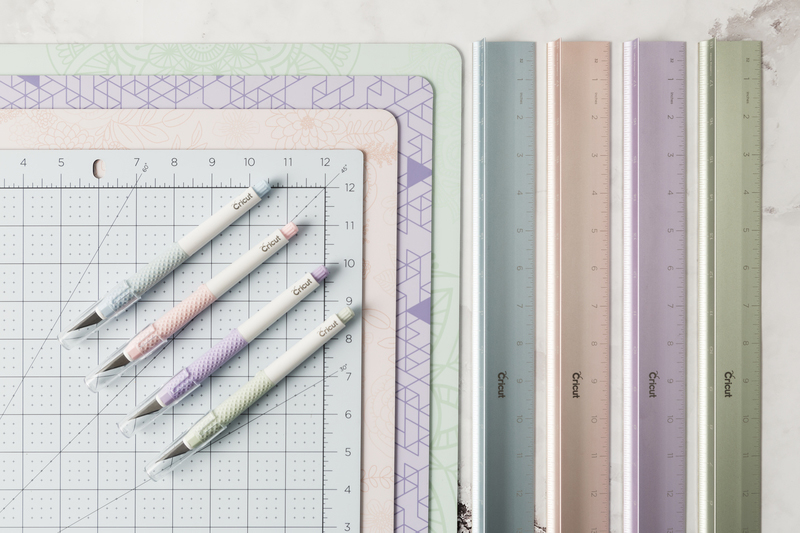 For a great under-the-radar game-changer when it comes to crafting, Cricut's TrueControl Knife will give mom the best hand-cutting experience around! Its precision blade has unique safety features, with a superior blade lock system, that offers better control and beautiful cutting results every time. You can cut a wide variety of materials with this blade including paper, cardstock, thin plastics, canvas, and more.
Visit shop.cricut.com to get your TrueControl Knife for the holidays. TrueControl Knife is available in a variety of beautiful colors. TrueControl Knife pairs extremely well with the Cricut Self-Healing Mat, which you can look at HERE, and our Acrylic and Cutting Rulers found HERE.
4. Cricut Sewing Kit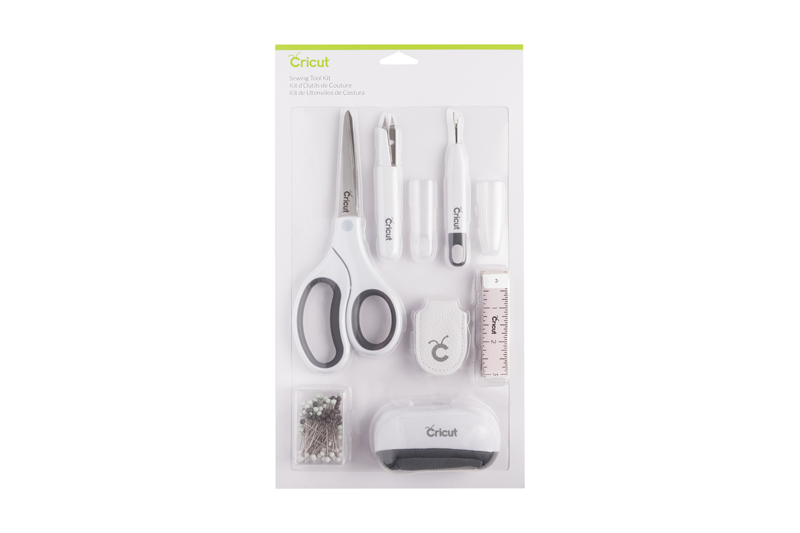 For every sewing and quilting need, mom will use this premium all-in-one kit time after time. Fabric shears, seam ripper, a leather thimble, a pin cushion designed to look like a mini Cricut machine, and more are included in this 7 piece Cricut Sewing Kit.
To find out more about the Sewing Kit, visit www.shop.cricut.com.
5. Cricut Vinyl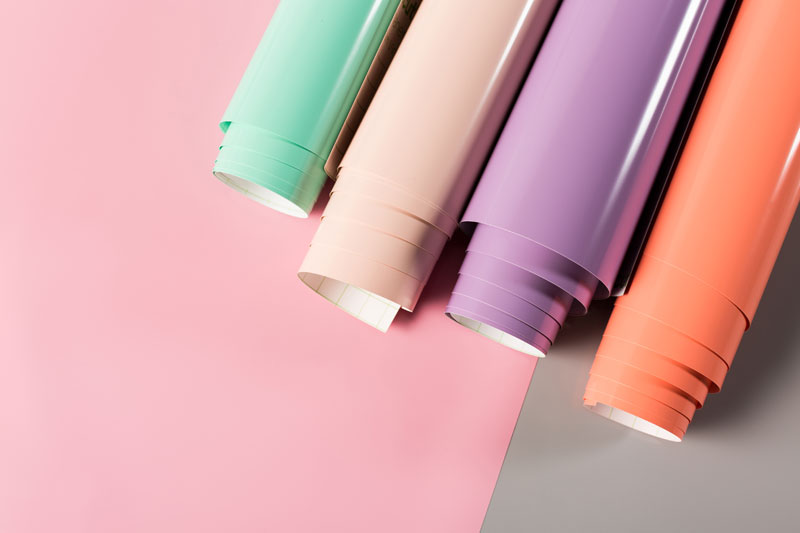 Our Premium Vinyl is a great addition for any mom who already owns a Cricut cutting machine.  Our newest vinyl comes in lots of great finishes to make sure mom gets the exact look she wants. This amazing vinyl lies flat on your cutting mat – no tunneling or bubbling. Shop our Premium Vinyl here.
6. Cricut Iron-on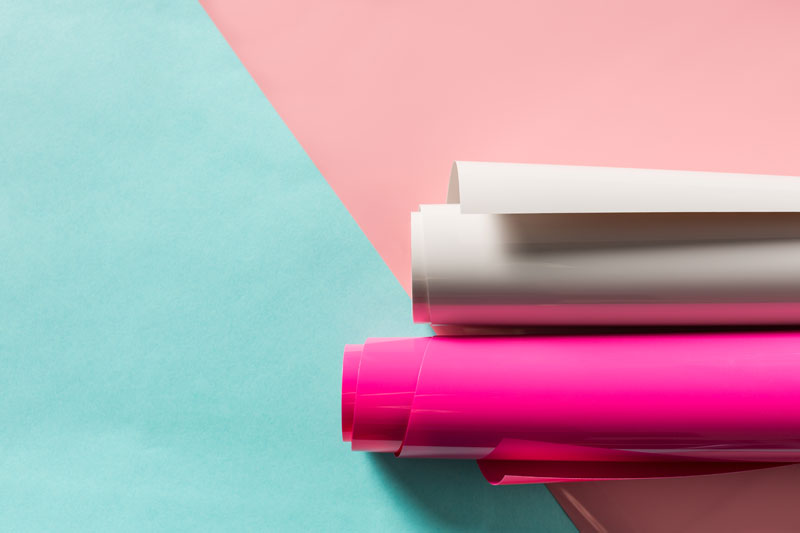 The perfect gift for the mom who already has a Cricut cutting machine and/or EasyPress. She would agree when we say that you can never have too much Iron-on. It is available in a wide variety of colors, different adhesions for different fabrics, and different finishes such as Glitter, Foil, Holographic Sparkle, and more.
Explore our huge selection of vinyls and iron-on materials at shop.cricut.com
7. Cricut BrightPad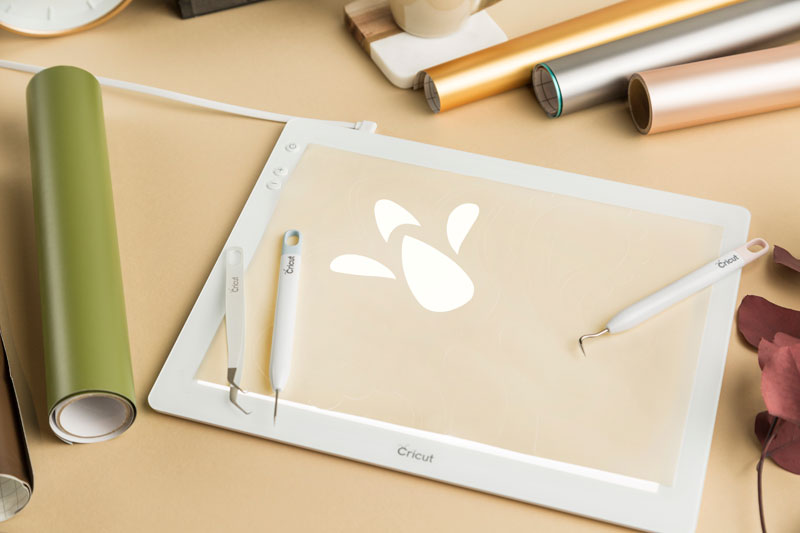 Sometimes a little extra help can go a long way. That will definitely be the case when mom uses the Cricut BrightPad. With a sleek, lightweight profile, and a vibrant, adjustable LED light screen, Cricut BrightPad illuminates fine lines for tracing, cut lines for weeding, and more. All this, while reducing eye strain that can occur from some of these more intricate crafting activities, Cricut BrightPad is a must-have for anyone who enjoys the fine lines of crafting.
Learn more about the Cricut BrightPad at shop.cricut.com.
8. Cricut Cuttlebug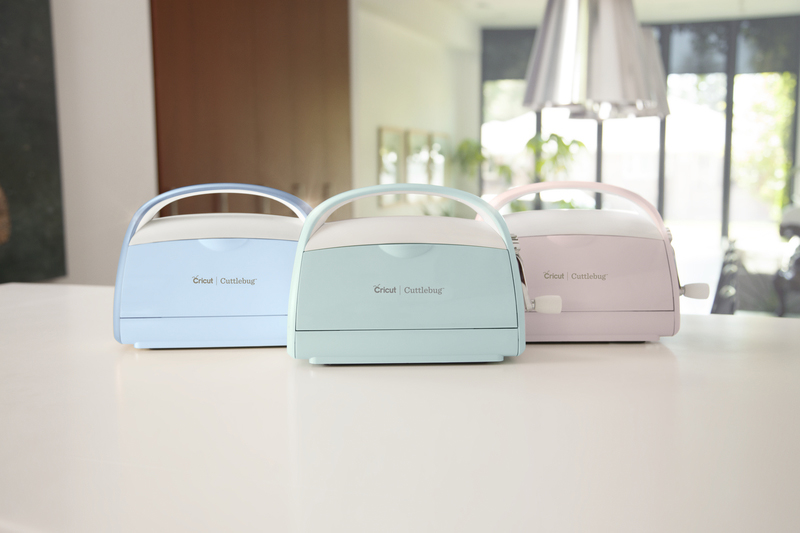 Make a big impression on mom this year with the Cricut Cuttlebug. Cricut's premium die cutting and embossing machine gives you the freedom to cut and emboss paper, tissue paper, foil, acetate, and more! Enhance any event, season, or gift with Cuttlebug and the endless possibilities offered with the huge selection of folders, dies, materials, and accessories that can help bring inspiration and creativity to life.
Explore the Cuttlebug and all of its embossing and die cutting options at shop.cricut.com.
9. Cricut Rolling Craft Tote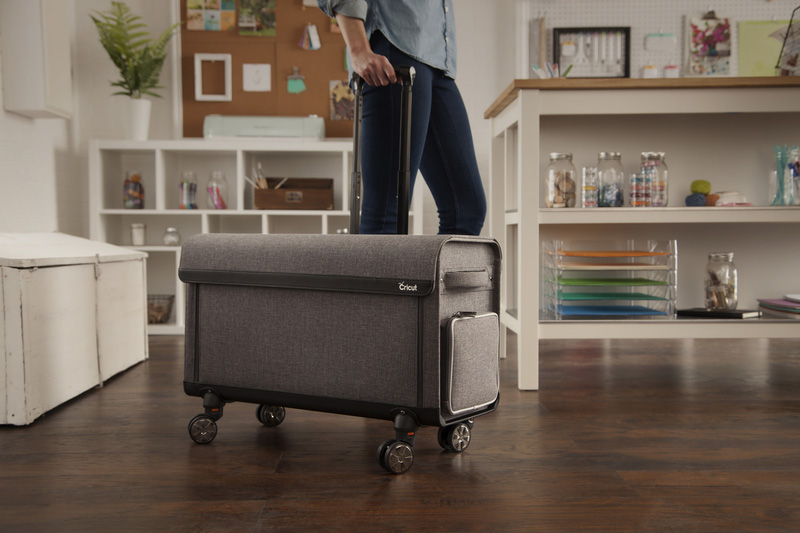 Stylish tweed, thoughtful design, organization, and portability come together in Cricut's Rolling Craft Tote. If mom takes her crafting on the go, this tote is the perfect gift for her. With a slew of compartments, pockets, and detachable storage, mom will have a place for every material, tool, and accessory.
Learn more at shop.cricut.com.
10. Cricut Access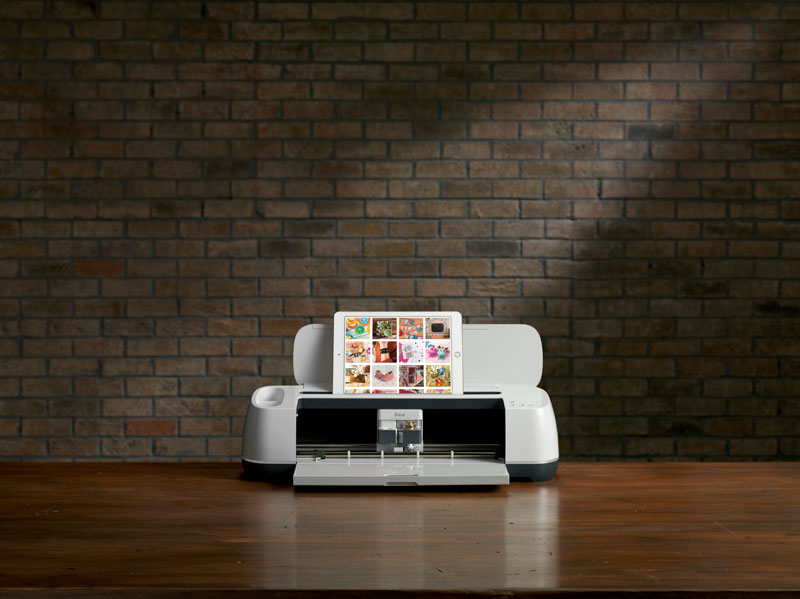 This is a gift for mom that will keep on giving.  The Cricut Access subscription provides limitless design possibilities and shop.cricut.com discounts.  Create with unlimited access to over 400 beautiful fonts, over 50,000 cut-ready premium Cricut images, 10% savings on licensed fonts, images, and ready-to-make projects and product purchases on cricut.com.  You also receive access to a Priority Member Care line. With a Cricut Access subscription, your crafty mom will never be at a loss as to what her next project should be.
Learn more at shop.cricut.com.
If any of these seem like the right gift for your mom, let us know in the comments! We want to provide you with the best recommendations to make your holiday gift-giving amazing. #CricutMade