November 5th, 2018 • Contributor: Cricut Blog Team
This is the year to do right by dad by gifting him something besides socks, ties, or a gift card- not that there's anything wrong with those 😉 Think outside the box and help dad get in touch with his creative side. He doesn't have to be an experienced crafter to appreciate and enjoy these gifts.
You're bound to find something - from our premium cutting machines to more budget-friendly tools and accessories- that will hit it out of the park with dad.
1. Cricut ExploreⓇ family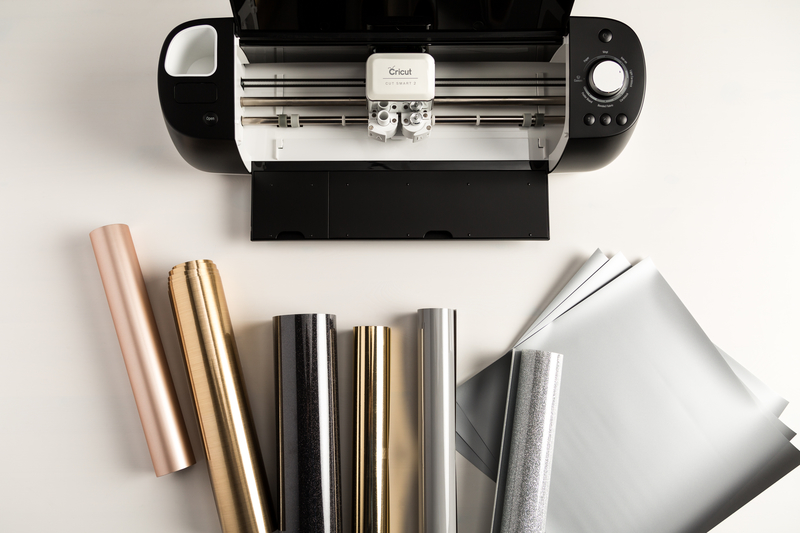 If you want to help dad get his creativity flowing in a simple way, consider one of the machines from the Cricut Explore family of machines. The different models of Cricut Explore machines intricately cut up to a hundred materials including favorites for beginner crafters like cardstock, vinyl, and iron-on. With these materials, you can create amazing cards, decals, stencils and embellished fashion like t-shirts. Cricut Explore Air™ 2, the newest machine in the lineup, cuts up 2x faster than any other Explore family machine.
So, if dad is more of a beginner but is also looking for speed in his crafting, this is the machine for him. Plus, there are sure to be colors of the Cricut Explore Air 2 that dad can be happy about.
Visit shop.cricut.com to see the Cricut Explore family lineup in a number of amazing colors and different bundles with materials.
2. Cricut Maker™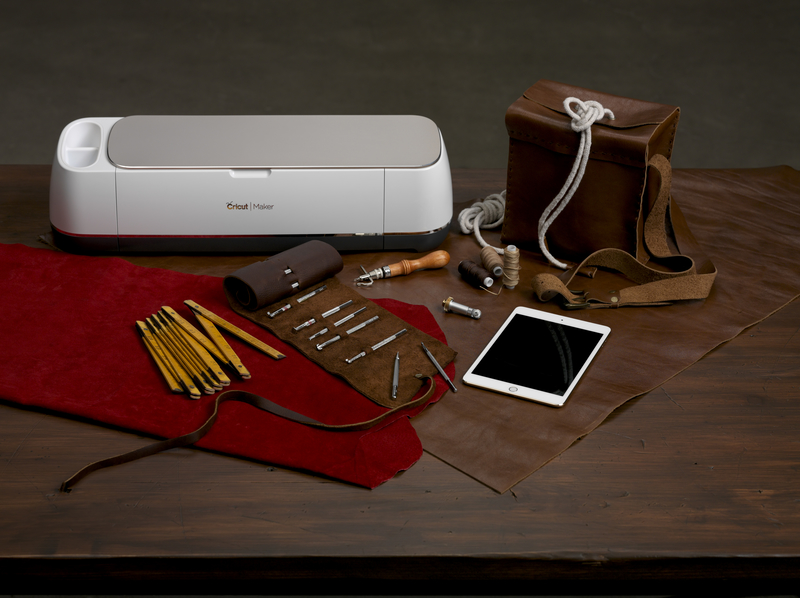 For the dad who enjoys more heavy-duty DIY creating, Cricut Maker will open up a whole world of possibilities. Effortlessly cut hundreds of materials with 10X the force of the Explore machine, including leather, balsa wood, chipboard, and fabric. Capable of doing everything the Explore machines can do and more, plus a whole suite of cutting and scoring tools unique to Cricut Maker, this is the ultimate creative gift. Cricut Maker is the premier smart cutting machine that will help dad put a professional touch on all of his DIY projects.
Visit shop.cricut.com to see Cricut Maker. It comes in a number of colors and crafting bundles so you can choose what is right for you.
3. Cricut TruControl™ Knife
4. Cricut Self-Healing Mat
5. Cricut Acrylic and Cutting Rulers
Upgrade dad's old precision knife or box cutter with Cricut's TrueControl Knife. Give dad the best hand-cutting experience around! The precision blade has unique safety features, with its superior blade lock system, that gives better control and crisp cutting results every time. You can cut a wide variety of materials with this blade including paper, cardstock, thin plastics, canvas, and more.
Visit shop.cricut.com to get your TrueControl Knife for the holidays. TrueControl Knife is available in a variety of colors. TrueControl Knife pairs extremely well with the Cricut Self-Healing Mat, which you can look at HERE, and our Acrylic and Cutting Rulers found HERE.
6.Blades
7.Scoring wheels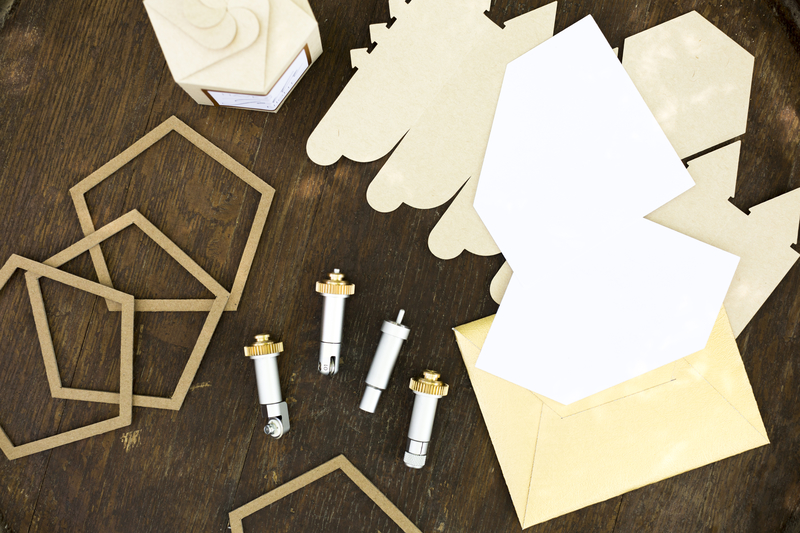 This gift is perfect for the dad who already has or will soon have a Cricut Maker. To take his Maker experience to the next level, the full Adaptive Tool Collection is a must-have.  Each Cricut Maker comes with the Fine Point Blade and Rotary Blade which allows him to create right out of the box. Rotary Blade allows you to cut unbacked fabrics making Cricut Maker the only machine with that capability.
Knife Blade and Scoring Wheels complete the current Adaptive Tool collection and expand the crafting to projects made out of leather, thin woods, and chipboard. With our double and single Scoring Wheels, you'll have crisp fold lines in materials from kraft board to cardstock, acetate to foil embossed papers, all without cracking, peeling, or tearing.
Find out more about each blade and Scoring Wheel HERE.
8. Cricut Maker Cutting Materials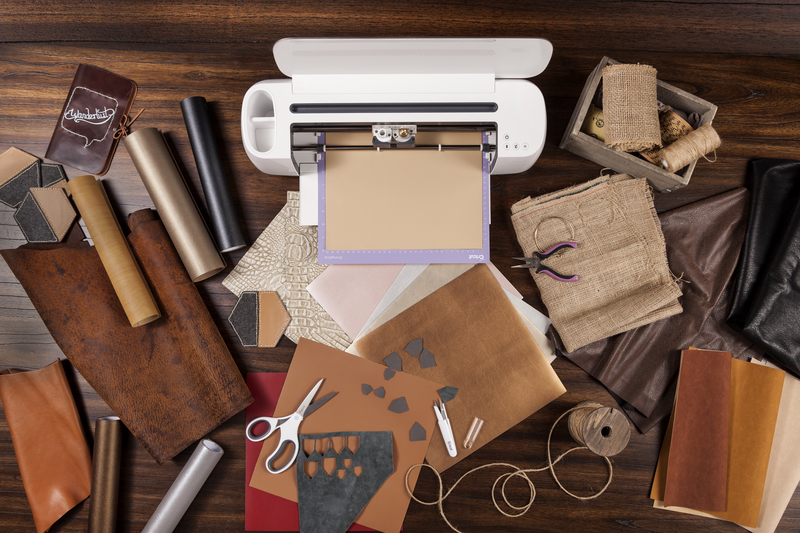 So, dad has a Cricut Maker. Now what? Get him started on all the DIY projects Cricut Maker is designed to do! The best way to do that is with Cricut's large variety of cutting materials designed specifically for use with Cricut Maker. Leather, faux leather, chipboard, kraft board, fabric, and corrugated cardboard are all materials you can cut with Cricut Maker, and find at shop.cricut.com.
9. Cricut Access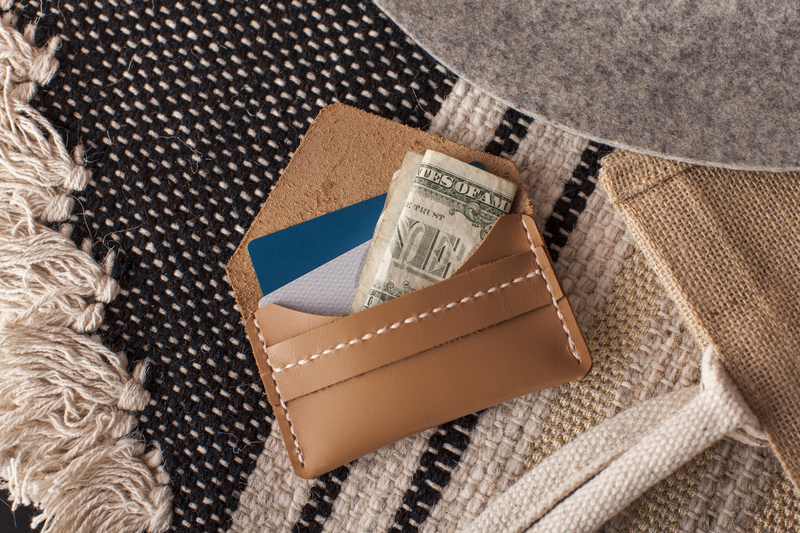 Worried that dad might have trouble finding inspiration for his next project?  Let Cricut Access make those worries disappear. A Cricut Access subscription provides limitless design possibilities and shop.cricut.com discounts. Create with unlimited access to over 400 amazing fonts, over 50,000 cut-ready premium Cricut images, 10% savings on licensed fonts, images, and ready-to-make projects and product purchases on shop.cricut.com.  You also receive access to a Priority Member Care line. With a Cricut Access subscription, dad will never run out of DIY ideas again.
Learn more about Cricut Access at shop.cricut.com.
10. Cricut EasyPress 2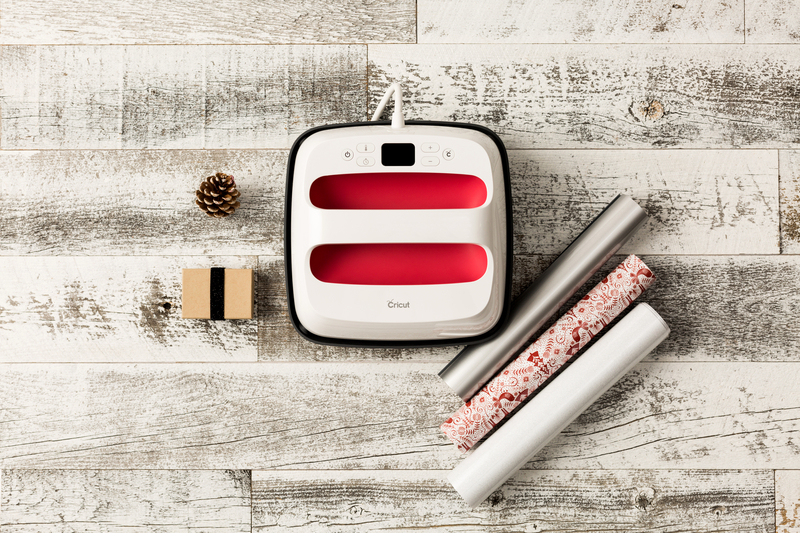 Gameday and team shirts, customizing hats, shoes, hoodies, or putting personal touches on a man-cave-  no matter the iron-on project, dad can get professional results every time with Cricut's EasyPress 2. The EasyPress 2 gets hotter, heats faster, and heats more evenly than the original EasyPress. Easy to use and with results that last, the EasyPress 2 also comes in three different sizes. No matter the size of the project, dad will be good to go.
Visit shop.cricut.com to learn more about the EasyPress 2 and the huge variety of iron-on materials that can be used with it.
If you are excited about any of these gifts for dad, let us know in the comments! We want to provide you with the best recommendations to make your holiday gift-giving amazing. #CricutMade