September 18th, 2018 • Contributor: Cricut Blog Team
The wait is over! Cricut EasyPress™ 2 is now available on cricut.com and online at major craft retailers! With the speed of a heat press and the convenience of an iron, EasyPress 2 comes in three sizes that offer flawless results to make almost any iron-on project in 60 seconds or less. EasyPress 2 gives you projects you'll be proud of every time.
Cricut EasyPress 2  supports a broader range of materials and sizes of iron-on projects with higher temperature settings, faster heat-up times and a thicker heat plate design for more uniform heating and long-lasting results. We've also developed an Interactive Quick Reference Guide so you can find the optimal time and temperature for all of your projects.
Heats faster. And higher.
EasyPress 2 heats more quickly -- up to 25% faster -- and can reach up to 400 degrees (F) to achieve amazing, long-lasting results for your iron-on projects.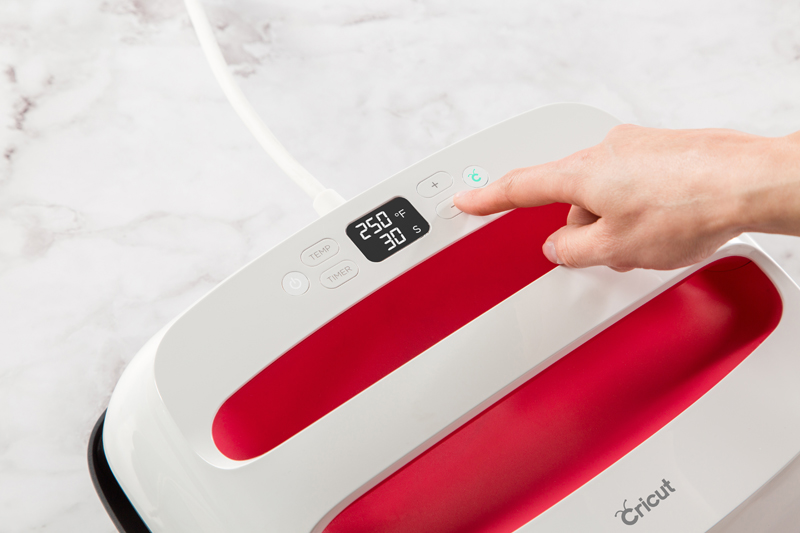 Now 3 sizes for all projects.
Choose the right EasyPress 2 for the types of projects you love to make most. EasyPress 2 comes in three sizes: 6"x7", think Onesies, baby bibs, cosmetic bags. Our original 9"x9", think T-shirts and tote bags. And, 10"x12", think BIG. Blankets, beach umbrellas, banners.
Perfectly petite & mobile.
Make perfect small-scale projects without working around seams. With a 6"x7" heat plate that heats in just over a minute, make smaller projects in short order. And, don't forget a new 8"x10" EasyPress mat because "it's all about that base!"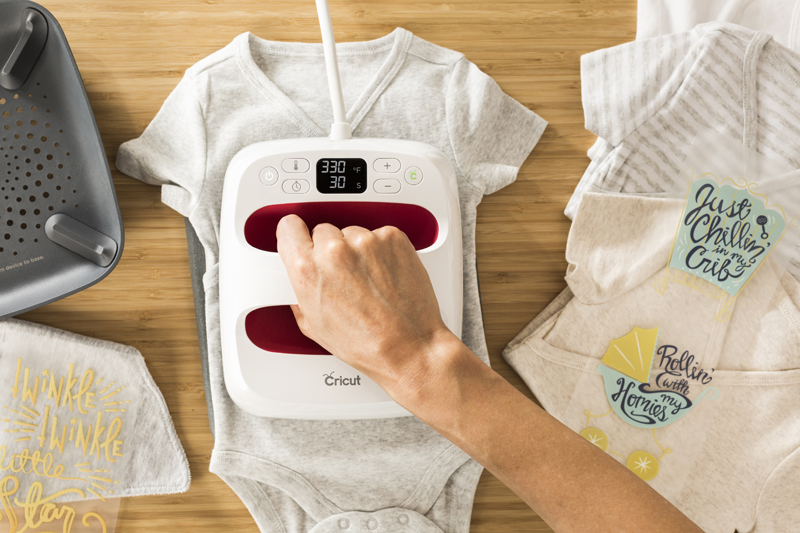 A few smaller iron-on projects perfect for the 6"x7" EasyPress.
The go-to medium.
The medium size EasyPress 2 -- our classic size -- comes with a 9" x 9" heat plate. It's perfect for your essential everyday projects. It heats in just over 2 minutes, unlike traditional heat presses that take between seven and 18 minutes. Use it with a 12"x12" or larger 20"x16" EasyPress mat depending on your project design.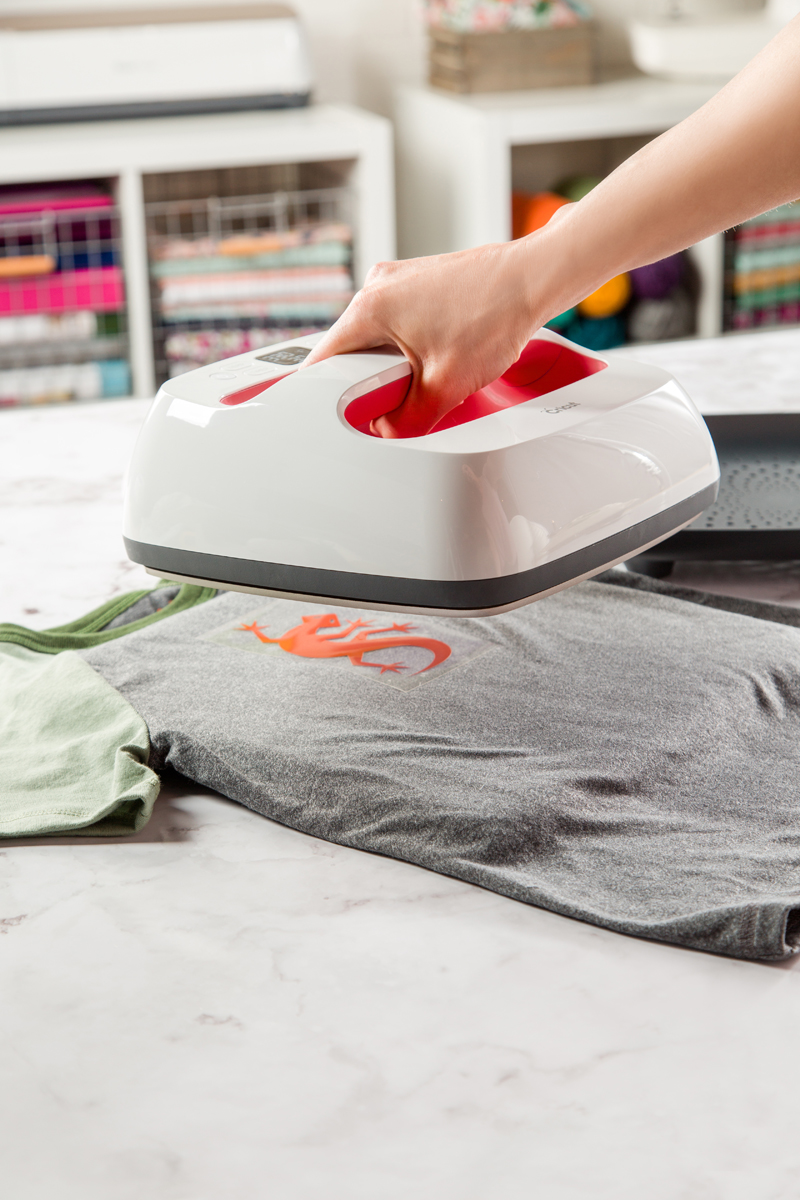 A few of our favorite projects perfect for the 9"x9" EasyPress 2.
Jumbo size for full coverage.
Now … just what you've been waiting for … make large-scale iron-on projects in just one press. Our new larger EasyPress 2 has a 12"x 10" heat plate for your big bold projects! Better yet, it heats in just over 3 minutes. Use with the 12"x12" EasyPress mat for "inside jobs" when you need a mat to fit in your base or the 20"x16" for that big job.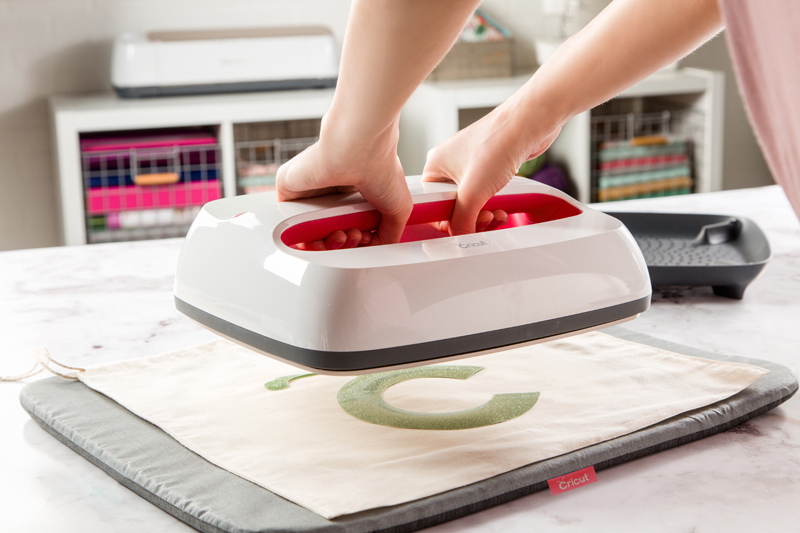 Matching Mats.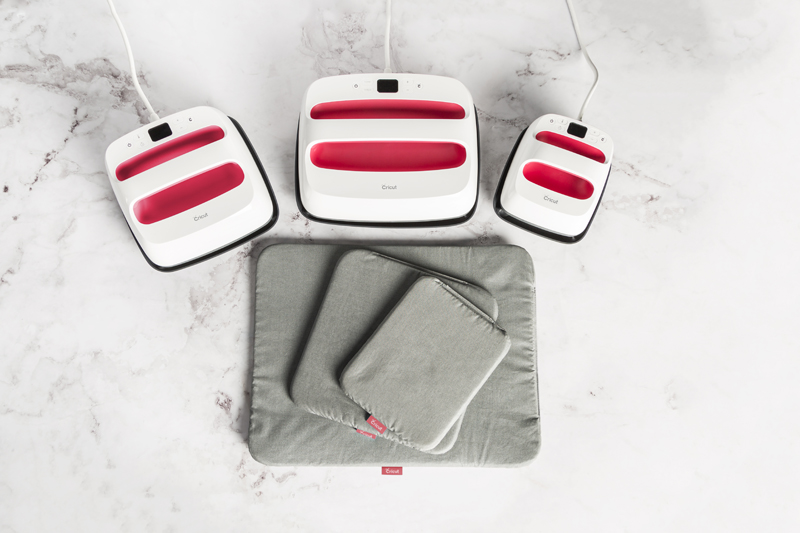 Match your mat size to each EasyPress 2 for professional iron-on results. Use the larger mats for full-coverage or a smaller mat if you need a raised surface or just the perfect pad for your choice of EasyPress 2. Change-up the mats depending on your preference and project size.
A beautiful bright new raspberry color.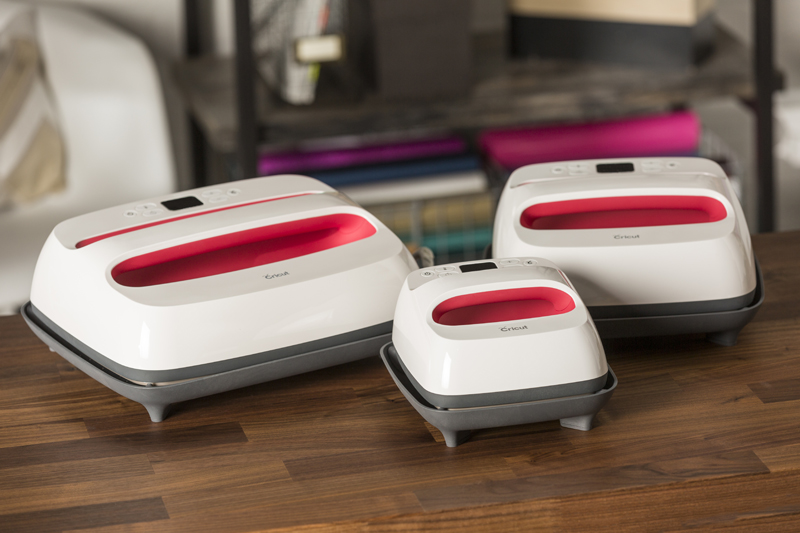 We love this beautiful new raspberry color and if you'd love a pop of color in your craft room, too, the EasyPress 2 is perfect for you!
Pricing & availability.
Cricut EasyPress 2 is available today on cricut.com and online at major craft retailers. It will be in stores later this Fall. EasyPress mats are available now everywhere.
Have Questions? Click on below links to learn more:
We are so excited to hear what you think of Cricut EasyPress 2! Make sure to let us know in the comments, and share with your friends, all of the types of projects you're going to make with the different sizes. #CricutMade