October 17th, 2017 • Contributor: Cricut Product Marketing Manager Cortney Haymond
Whether you are an Apple or PC user; Android or iOS. We all have systems that we are most comfortable using. For me, it is iOS, especially when it comes to Design Space. I enjoy using a device to design and create that I always have with me. Don't get me wrong, I love the computer software as well. In all honesty, there are things that I can do on my computer that I can't on my iOS device. Yet, the reverse is also true. There are features in the iOS app that can be found there and nowhere else. Let's explore them together.
Smart Guides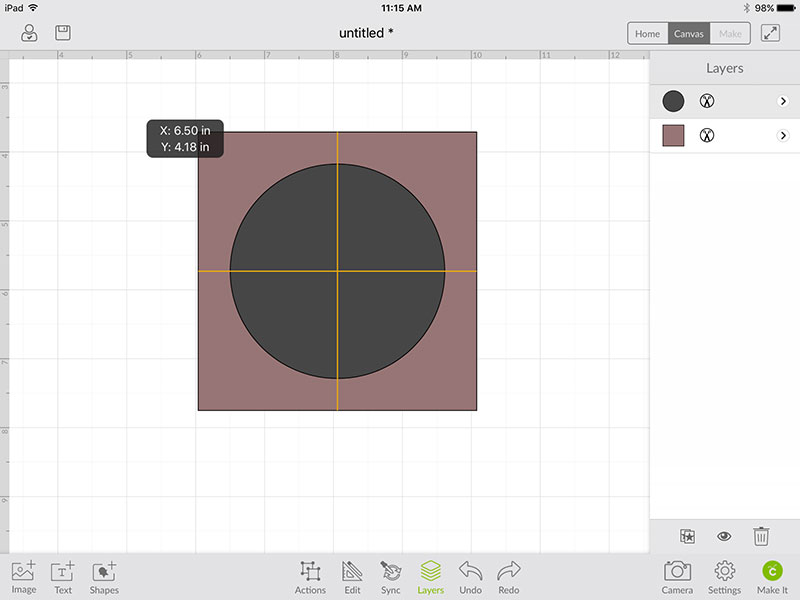 Now this one is a simple one, but I love it none the less. It is called "Smart Guides" and it is perfect for aligning shapes, images, and text automatically. No need to click on the align drop-down menu in the app, these nice orange lines tell you exactly when things are aligned.
Camera Mode
The next feature is "Camera Mode." This allows you to see the finished project before you actually cut. It changes your canvas into whatever your camera views. Therefore, you are virtually seeing your cut on the project blank before completion. *Camera mode does not size your project for you. It is a visual aid only*
Snap Mat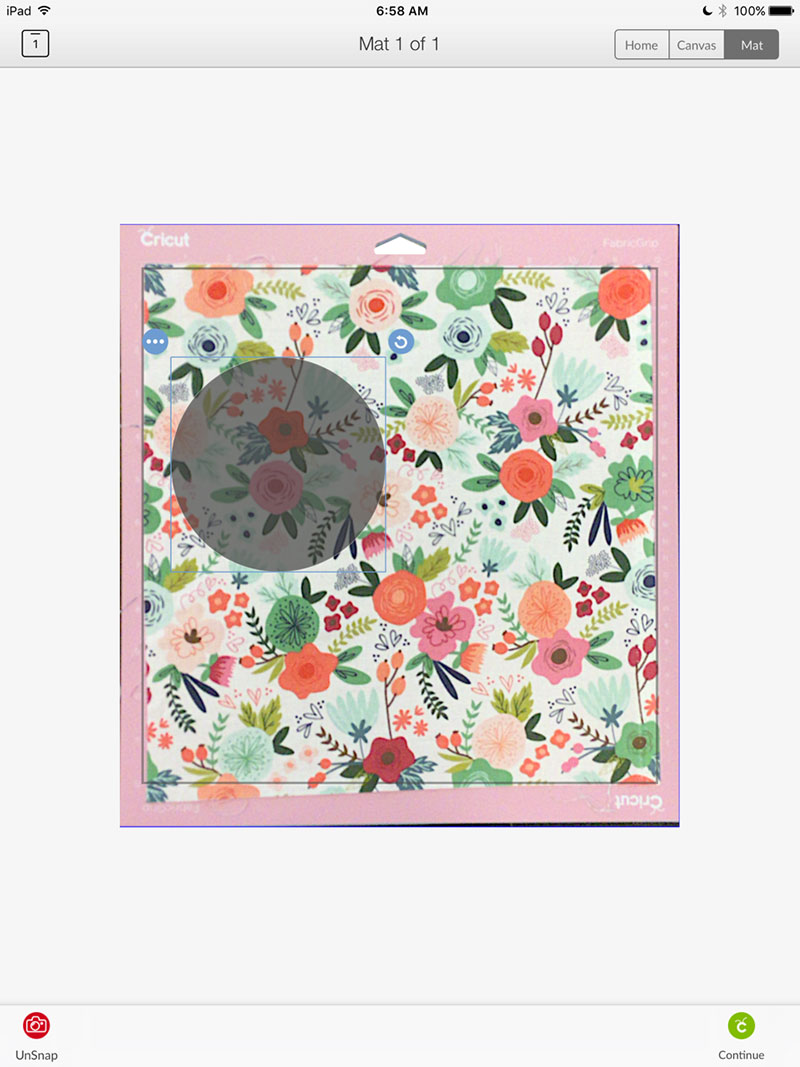 Next is "Snap Mat." I absolutely love this feature and use it almost more than anything else. Snap Mat allows you to take a picture of your mat and use that as your mat preview. This feature became available last year, but at the time no one knew the real reason we had come out with it… it was in preparation for the Maker. We wanted to give you the ability to cut patterned fabric and choose which piece of that pattern to cut. Obviously, it doesn't just have to be patterned fabric, it could be paper, vinyl or whatever other patterned material you like.
Another way that I love to use Snap Mat is for using my scraps. No longer do I have to guess and measure to use up that last bit of iron-on. Now I just snap a picture of my mat, place my design where I want and send it to be cut knowing that it will come out exactly how I want.
Offline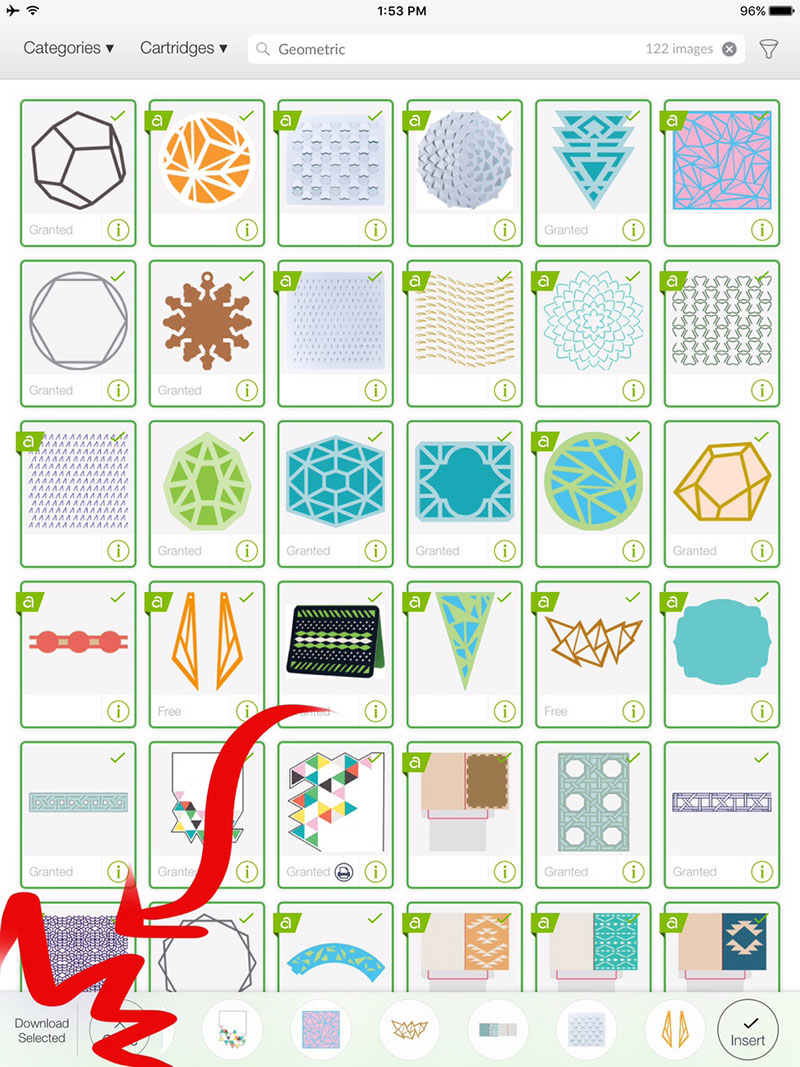 Last, but not least is the "Offline" functionality. With the iOS Design Space app, you have the ability to download images and fonts to your device to use when you don't have service or wifi. Just because your bars disappear doesn't mean your creativity has to.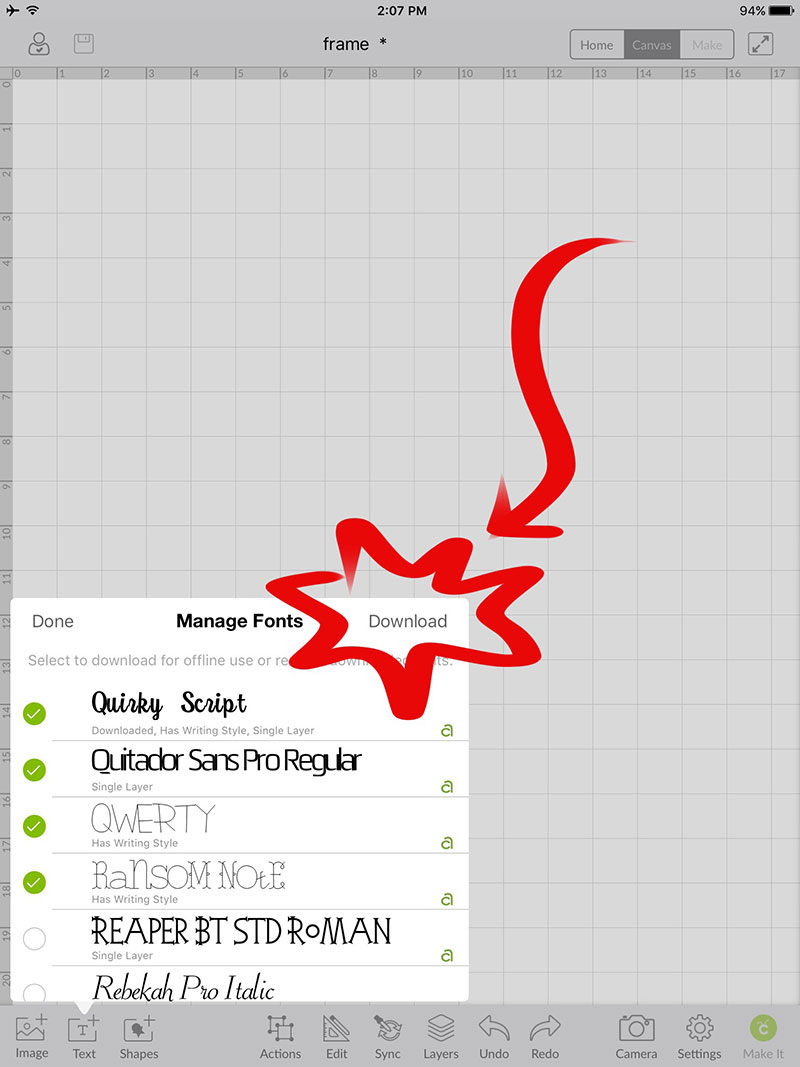 These are just a few of amazing features found in the iOS Design Space app. If you haven't had a chance to play with it I definitely recommend it. It will change your world. Rather than sit at my computer desk I just sit on my couch, design, and chill.
Need to get the iOS App? It's in the App Store. Tell us what your favorite feature is below!