November 4th, 2018 • Contributor: Cricut Blog Team
The weather is definitely turning frosty here in Utah. Days like these have me dreaming of mugs full of hot cocoa at every opportunity. I am delighted to report that our Cricut Community members have been creating many fun designs that I look forward to crafting to support my cocoa obsession. Check out these lovely possibilities: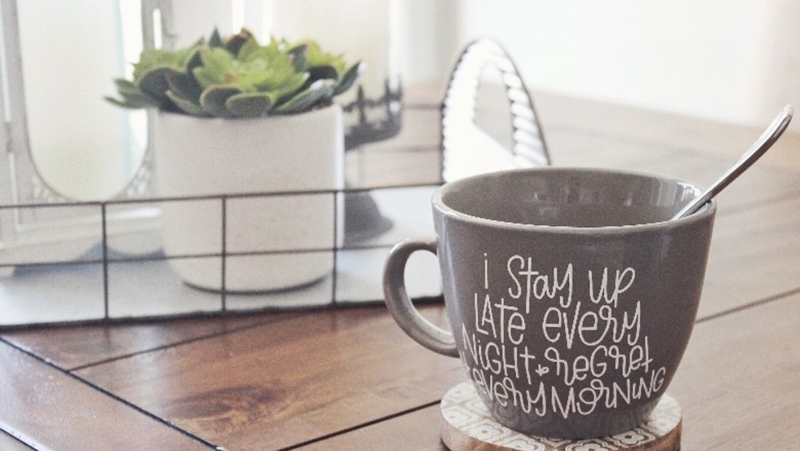 *Checking the clock* Yes, it is after midnight here and I am still up as usual. I have kids who get up early and I do have sleepy regrets in the morning. Thanks for capturing my life on a mug, Karley.
Click to Make: Stay Up Late Coffee Mug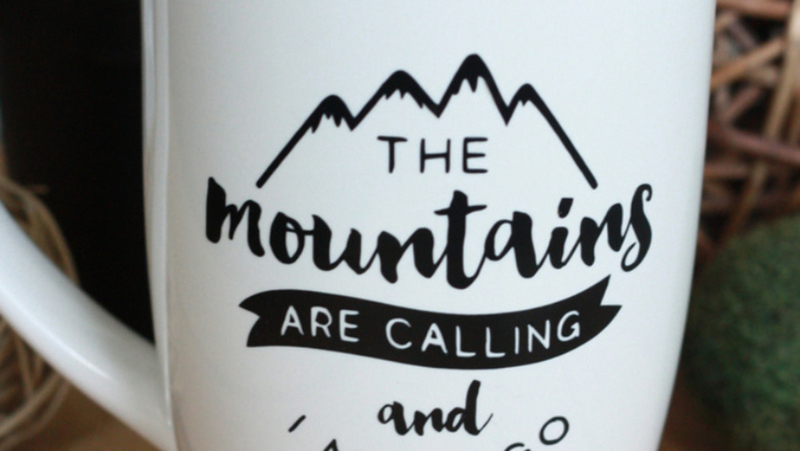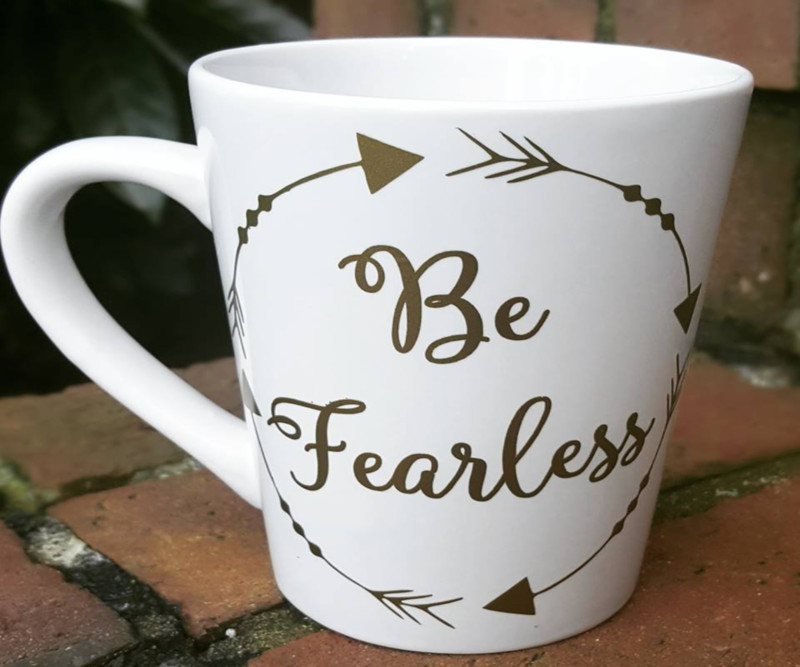 I fill my house with inspirational reminders to take a chance, stretch myself, and go after my dreams. I can use this Be Fearless mug by Shameka to keep me motivated to work after I am done sipping my cocoa.
Click to Make: Be Fearless Mug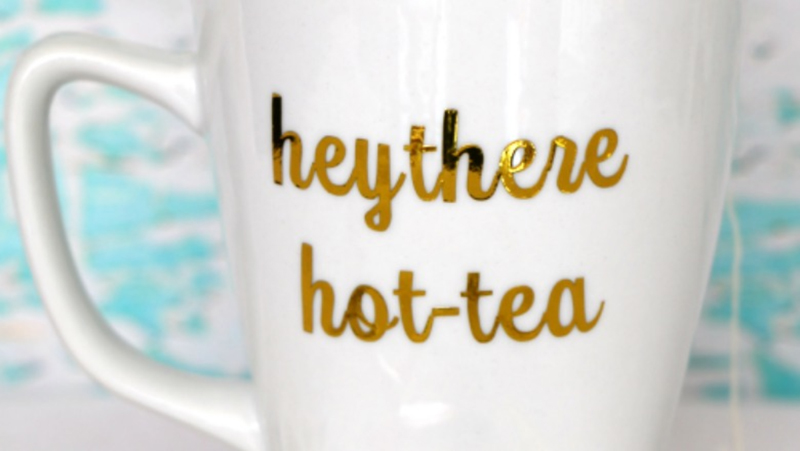 Puns are delightful (even the groan-worthy ones), so I love this mug by Randi that plays on the word hottie.
Click to Make: Tea Lover's Mug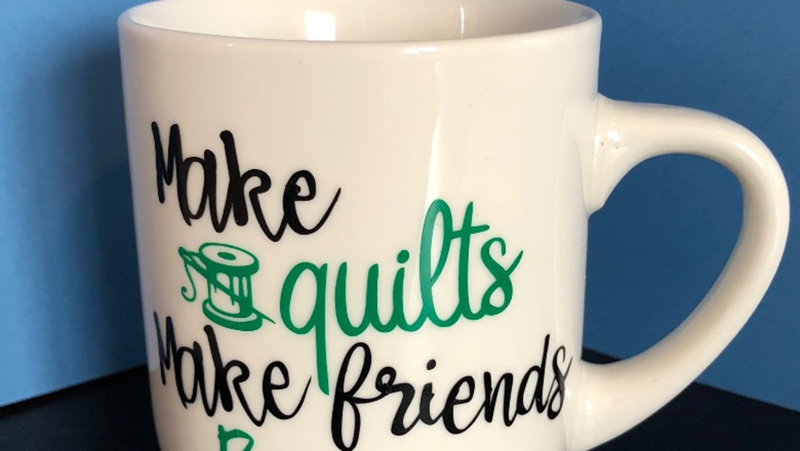 I didn't know quilt retreats existed until my aunt went to one. Coming together and crafting quilts just sounds so cozy and lovely, and you can add a special touch for participants with this mug by Judy.
Click to Make: Quilt Retreat Mug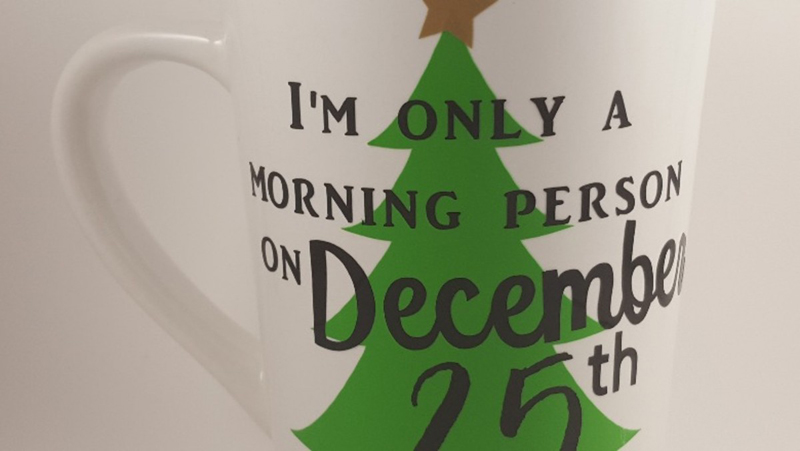 Goodness, so many of these mugs are speaking to me. Rochelle must have seen me one Christmas morning when I do manage to happily get up earlier.
Click to Make: Christmas Morning Person Mug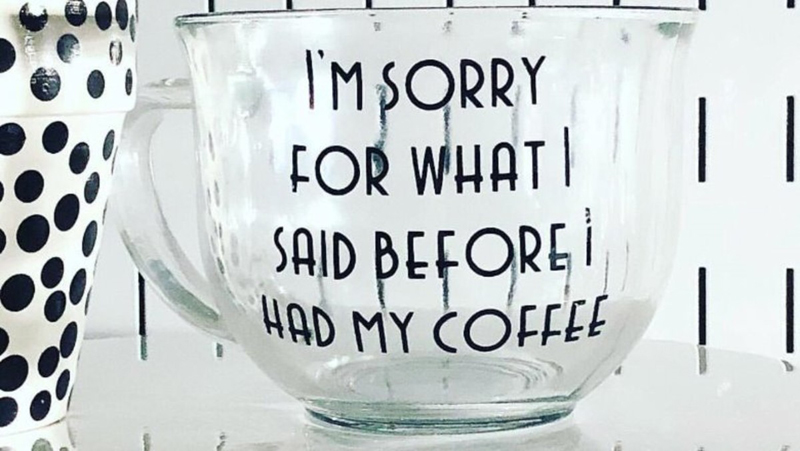 For me, it's cherry cola, but I can totally sympathize with this mug designed by Elizabeth. Caffeine is so soothing.
Click to Make: I'm Sorry Coffee Mug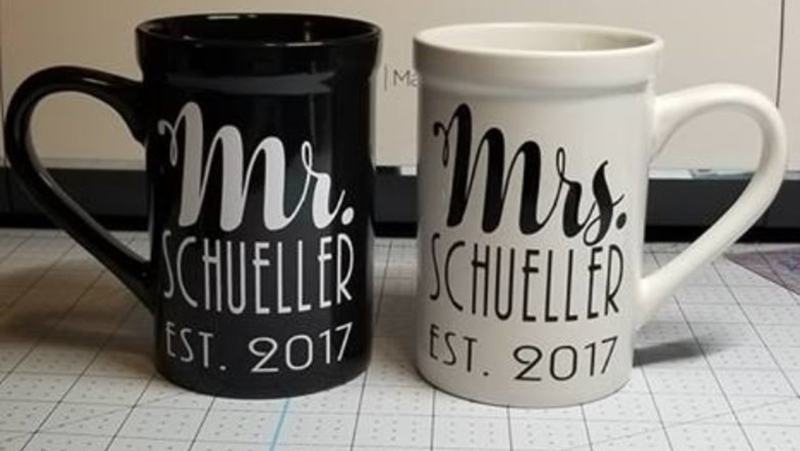 Here's a crafting secret: dollar stores are a great source for your projects! You really can find some quality products to customize there if you look. Yvonne took some dollar store mugs and turned them into a special memory for the bride and groom.
Click to Make: Wedding Mugs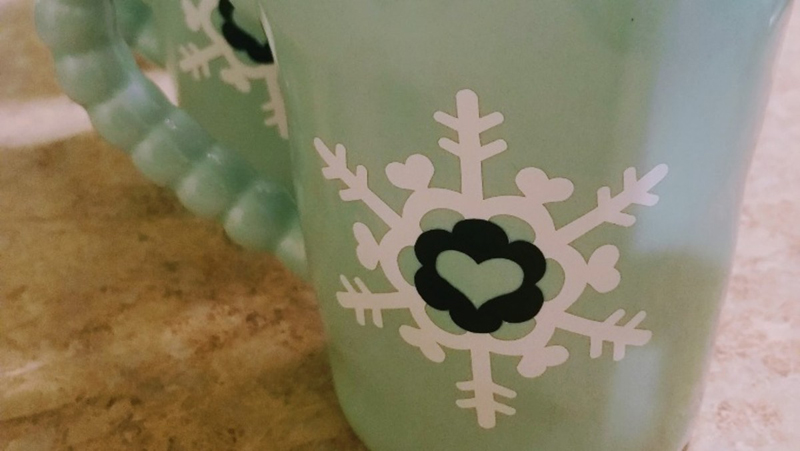 Since I grew up in California, I have had to consciously look for things I love about Utah winters. Snowflakes are rather pretty. I love the notion that I could put one on a mug like Sarah and enjoy a hot drink inside and avoid being around actual snowflakes outside 🙂 .
Click to Make: Snowflake Mug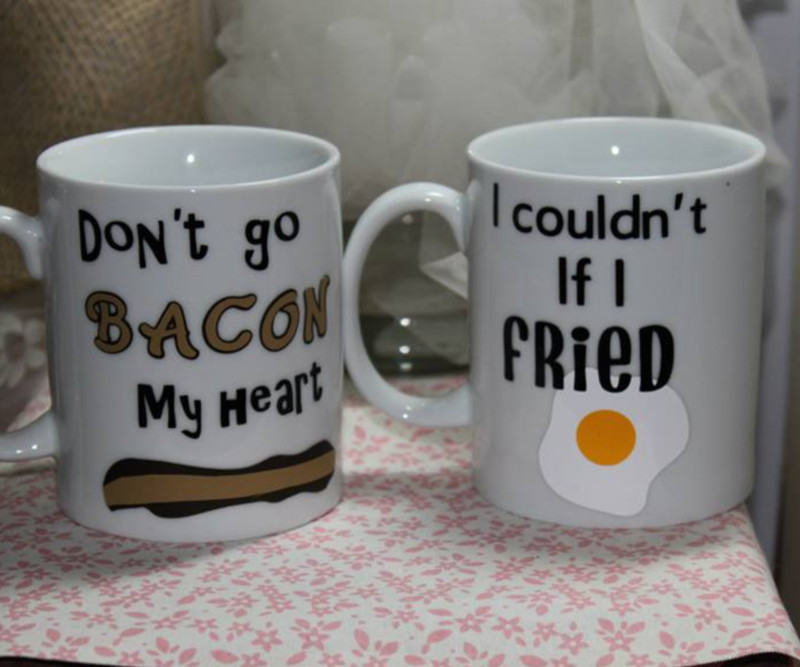 As a fan of both Elton John and puns, I am highly amused by this set that Diane created. My husband is a big fan of bacon, to boot, so we definitely need these in our home stat.
Click to Make: Bacon and Eggs Mugs