March 17th, 2019 • Contributor: Cricut Blog Team
This is one of the snowiest winters that I remember here in Utah and I am SO ready for spring. Technically it's right around the corner, but the actual spring weather I want to enjoy seems so far off.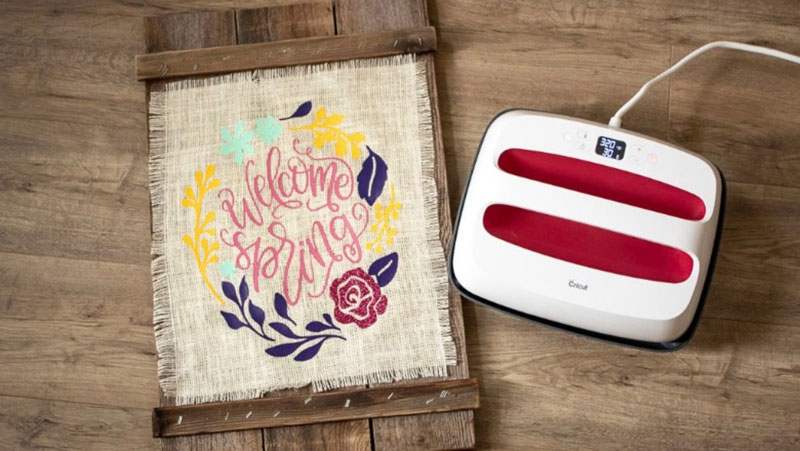 Amy made this striking Welcome Spring burlap sign. It's not the usual palette that I associated with spring (think pastels), but it works!
Click to Make: Welcome Spring Burlap Sign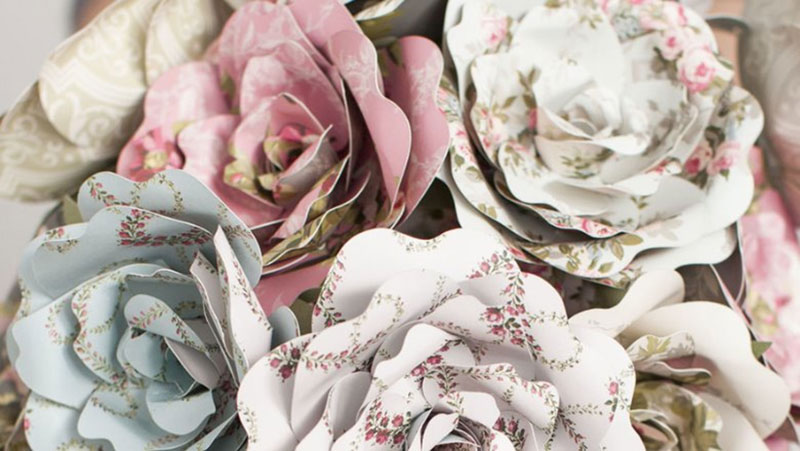 The fact that Sherry used flower patterned cardstock to make her spring flower bouquet seems a little meta to me, which is fun.
Click to Make: Spring Flower Bouquet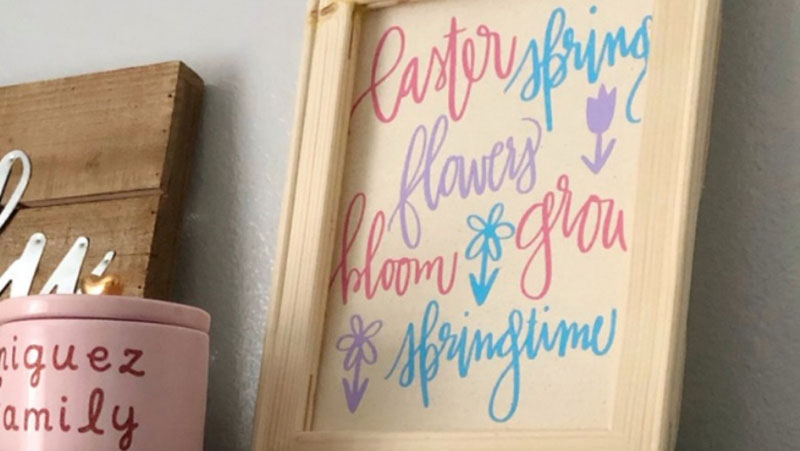 Reverse canvases are a fun way to create a different look for the standard stretched canvas. Paula made this cheery version for spring.
Click to Make: Spring Reverse Canvas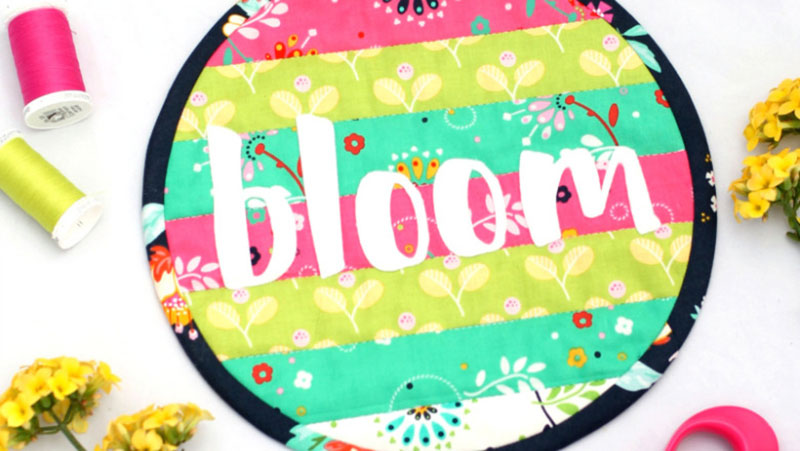 If you want to venture into the world of quilting, start with this bright Bloom spring mini quilt by Stephanie.
Click to Make: Spring Mini Quilt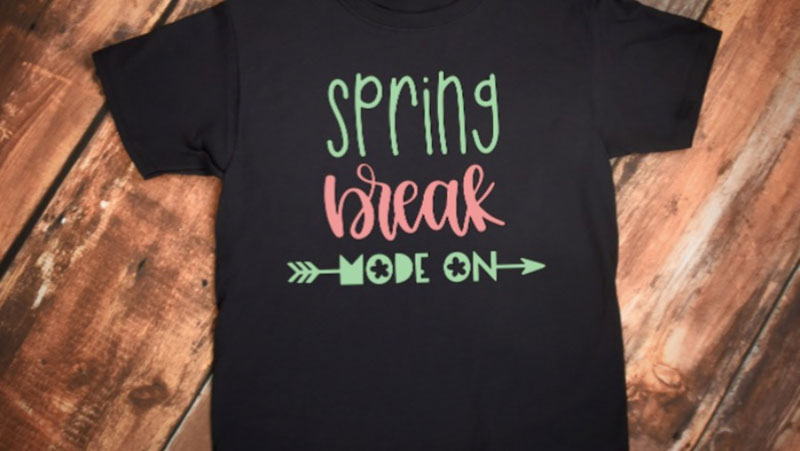 So many people look forward to spring break after a long winter, so announce that you're ready for some fun with this shirt by Christina.
Click to Make: Spring Break Mode Shirt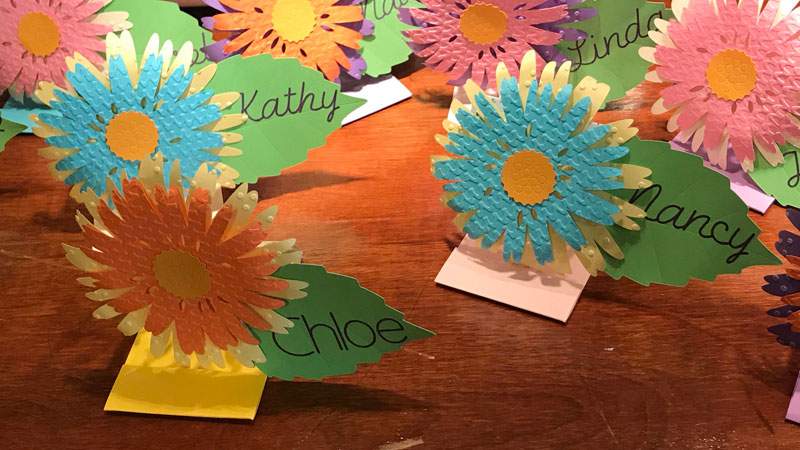 If you're celebrating a birthday or throwing another type of party, greet your guests with these flower name tags by Linda.
Click to Make: Spring Flower Name Tags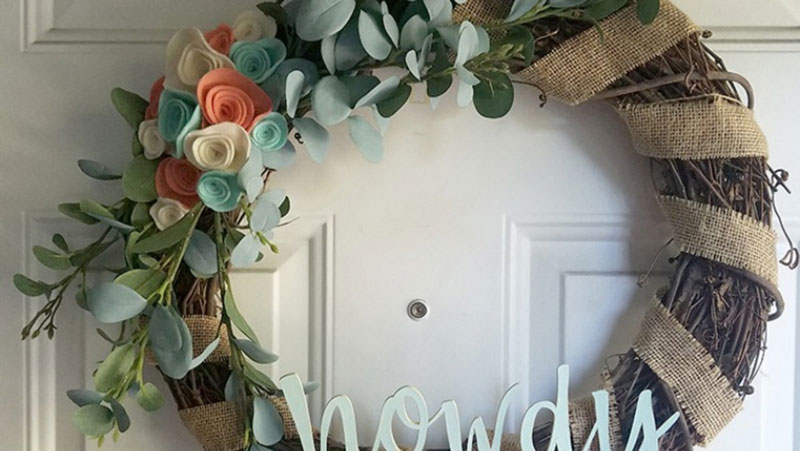 This Howdy wreath by Shaylee is suitable for adding a welcoming touch to your front door even if you don't live in the Southwest.
Click to Make: Howdy Wreath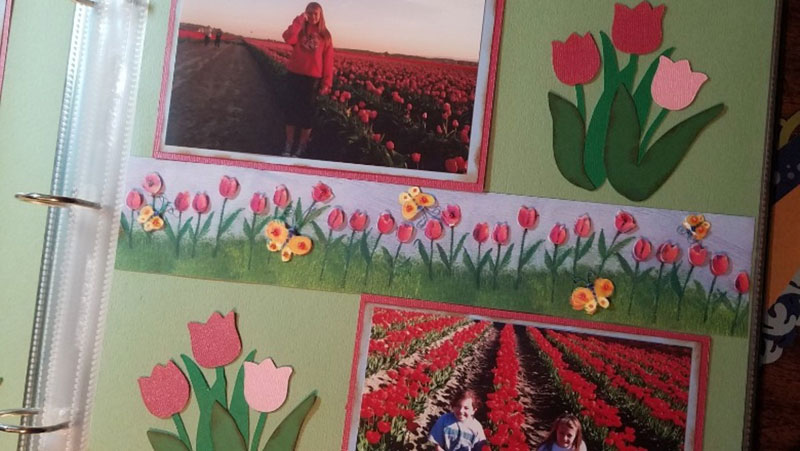 Someday I want to see the tulip fields in The Netherlands, but until then, I can just enjoy making tulip designs like this scrapbook page by Feliza.
Click to Make: Tulip Scrapbook Page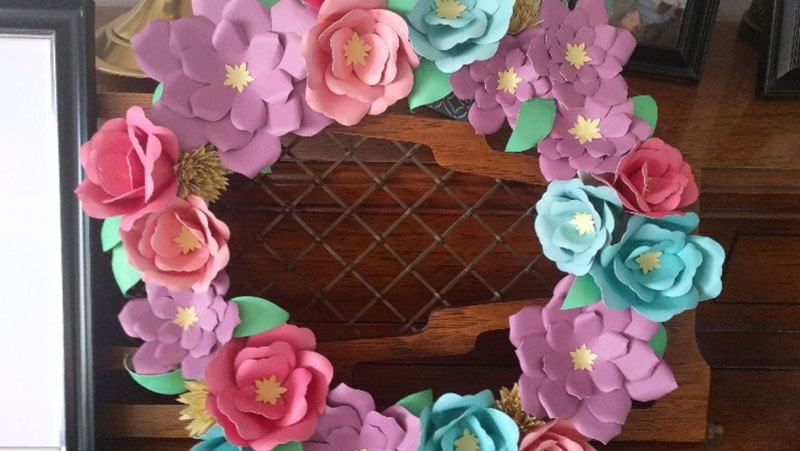 Julia created this paper flower wreath with her daughter. My child really loves to make crafts, so this would be a fun project to tackle together.
Click to Make: Paper Flower Wreath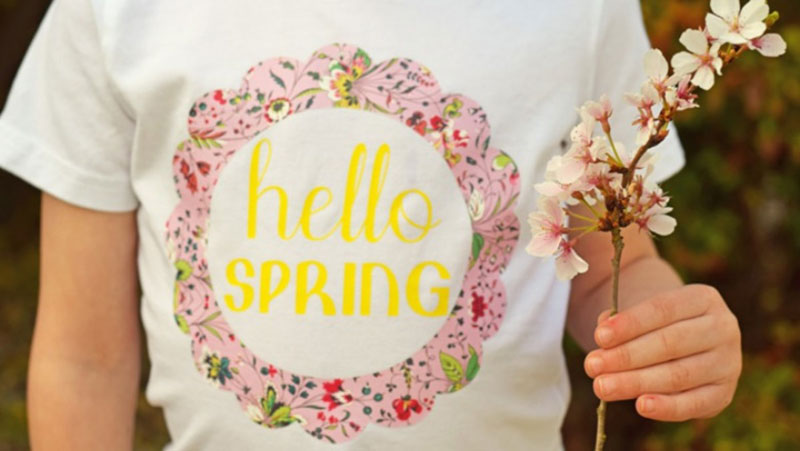 Melanie used this floral patterned iron-on from the Charlotte collection by Anna Griffin to make this Hello Spring shirt pop.
Click to Make: Hello Spring Shirt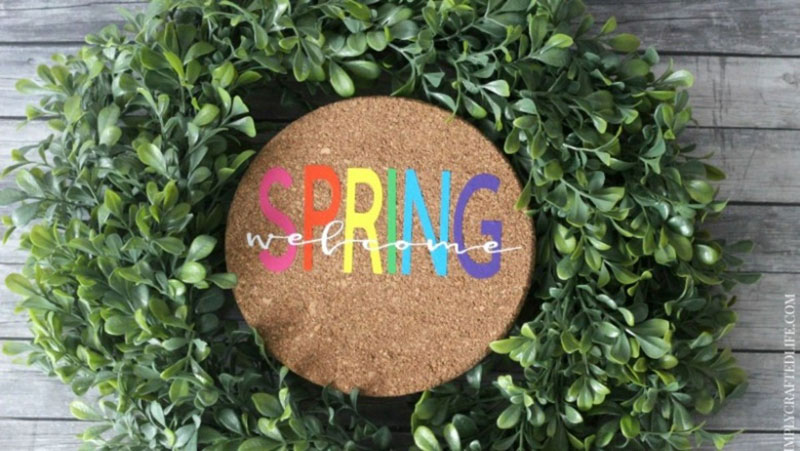 I love the bold colors that Sarah used in making this Welcome Spring sign. This design can go on signs, shirts, bags...basically anywhere!
Click to Make: Welcome Spring