February 23rd, 2019 • Contributor: Cricut Blog Team
If you're looking to celebrate another year of nuptial bliss or making a gift for a couple who is, here are some lovely anniversary gifts that our Cricut Community members have whipped up.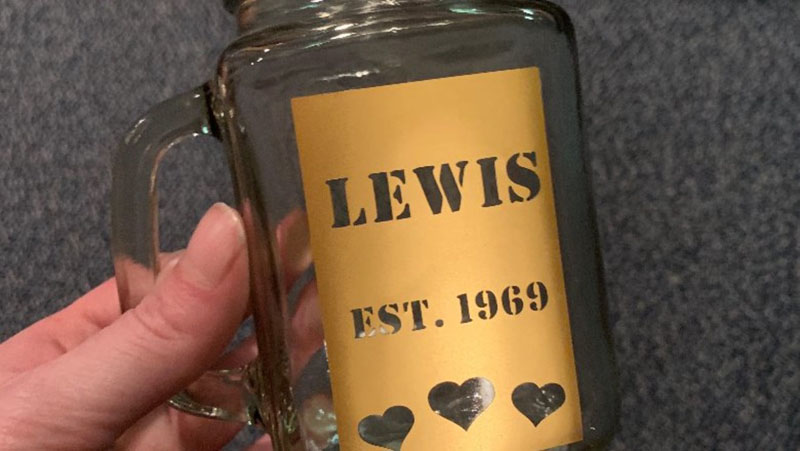 I usually make a stencil like this as the first step of etching glass, but I like the way Lisa used it to personalize this mug.
Click to Make: 50th Anniversary Mug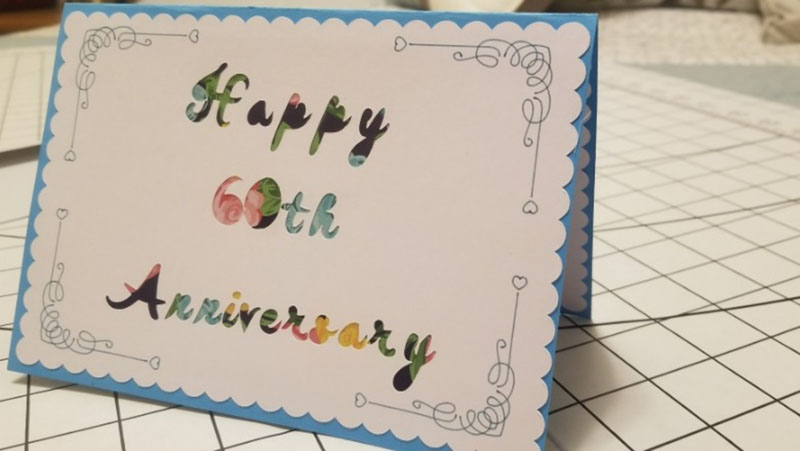 You can easily customize it for the happy couple by picking out patterned paper, vinyl, or cardstock that matches their wedding colors, shared hobbies, and more. For a version that would suit anyone, use floral as Arlene did.
Click to Make: 60th Anniversary Card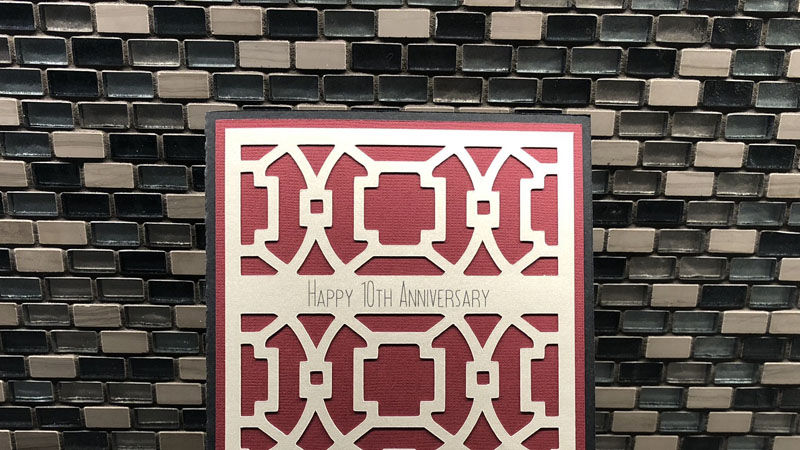 I love the striking contrast of this card by Rebecca where she set the white design against the red cardstock.
Click to Make: 10th Anniversary Card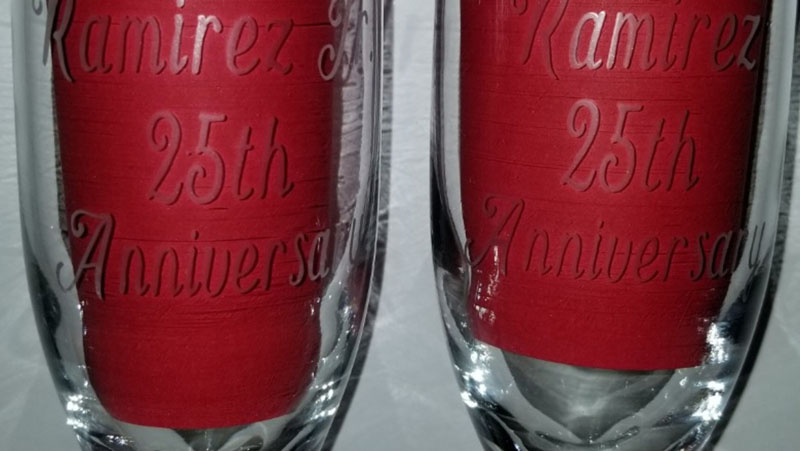 Etching is my go-to method for personalizing glass like these cups by Jennifer. After placing the stencil, follow the instructions on the etching cream to customize it.
Click to Make: Anniversary Glass Etching Stencil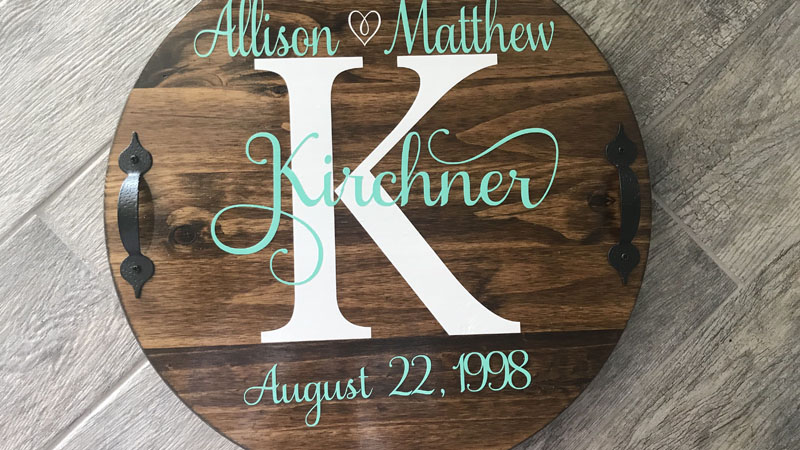 I love how you can make this wood round design by Kathleen into either a tray (complete with a wire handle rack) or a lazy Susan.
Click to Make: Wooden Tray/Lazy Susan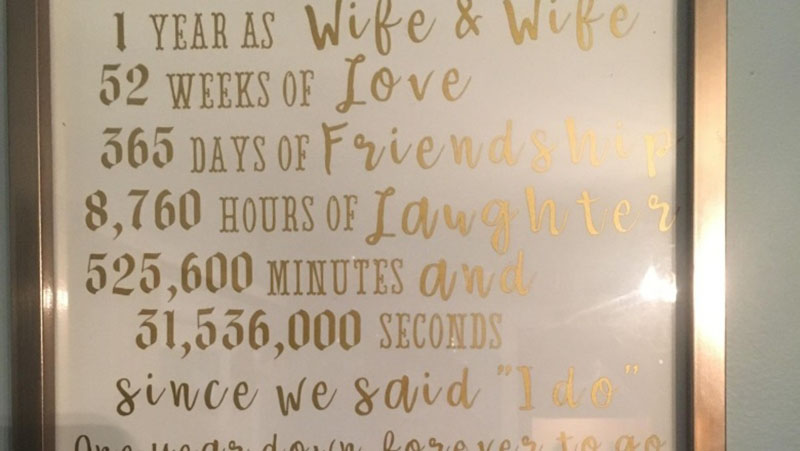 I should stop and count up how long my husband and I have been married. Corey designed a version that works for the first anniversary.
Click to Make: First Anniversary Frame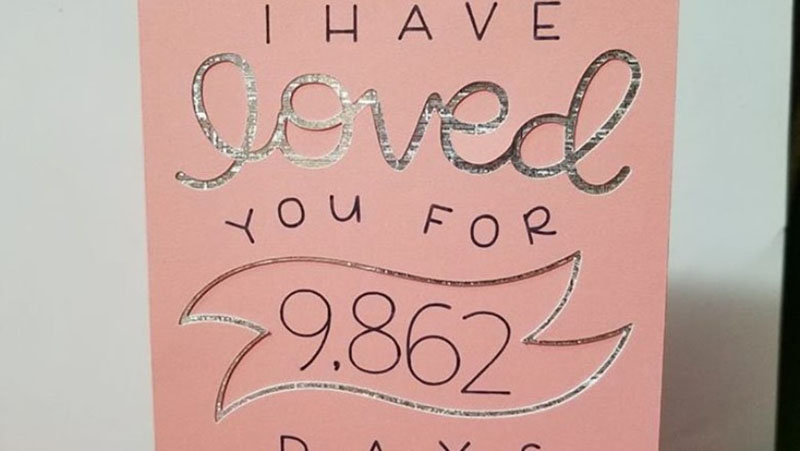 Let's see...9862 days is just a wee bit over 27 years. Wow! You can easily customize this design by Missy after calculating how many days it is for your project.
Click to Make: Anniversary Card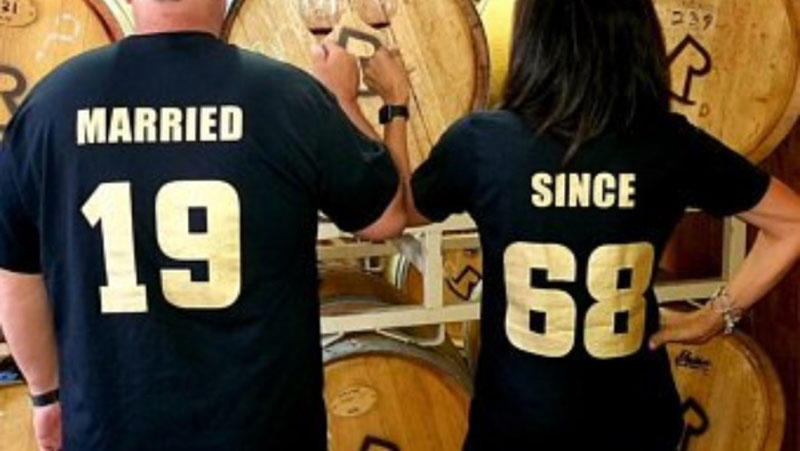 Debbie made this fun design that splits the wedding year between the two shirts. You can wear them for every anniversary!
Click to Make: Anniversary Shirts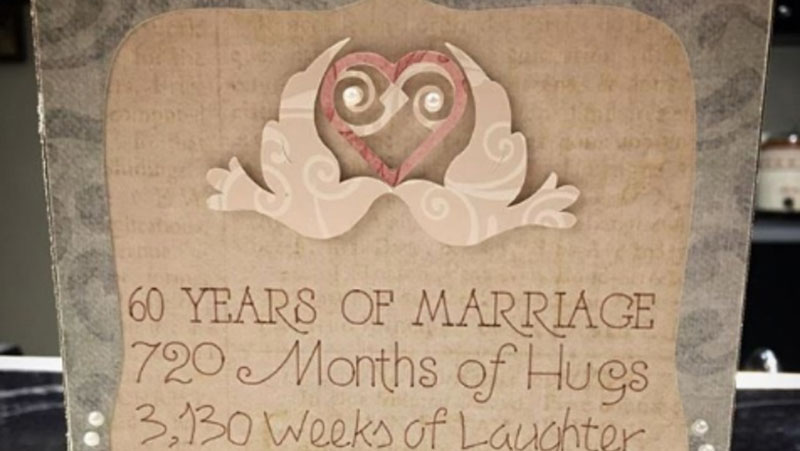 I love how there are so many different ways to create your own version of a concept. I love the inclusion of a pair of doves and pearls on Nora's card.
Click to Make: 60th Wedding Anniversary Card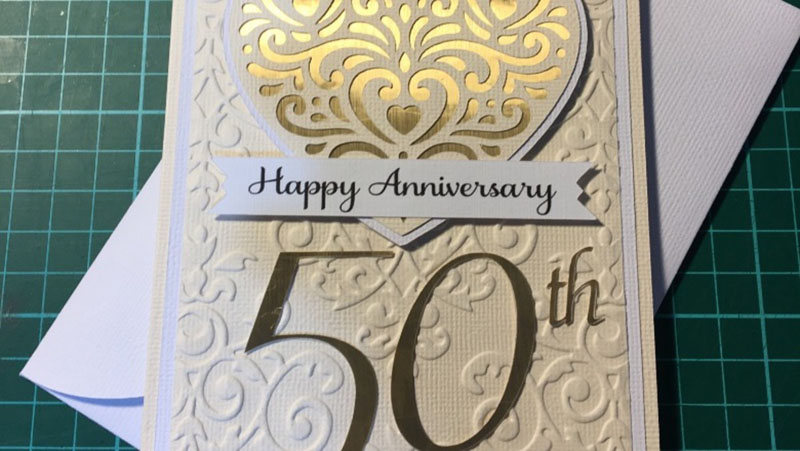 The gold that Neen used behind the heart on this 50th anniversary really makes it pop, as does the embossing.
Click to Make: 50th Anniversary Card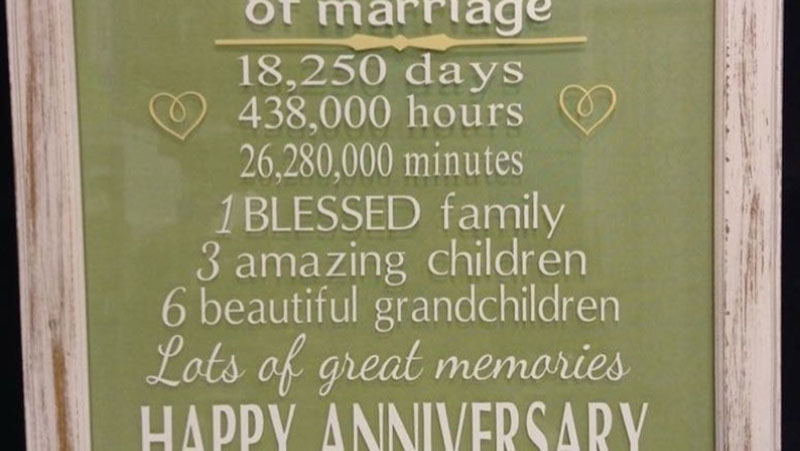 Just looking at all of these numbers for 60 years is amazing. Anna shows that a couple has been together over 26 million minutes by the time they reach their 60th anniversary!
Click to Make: 60th Anniversary Sign