Cricut 101 Workshop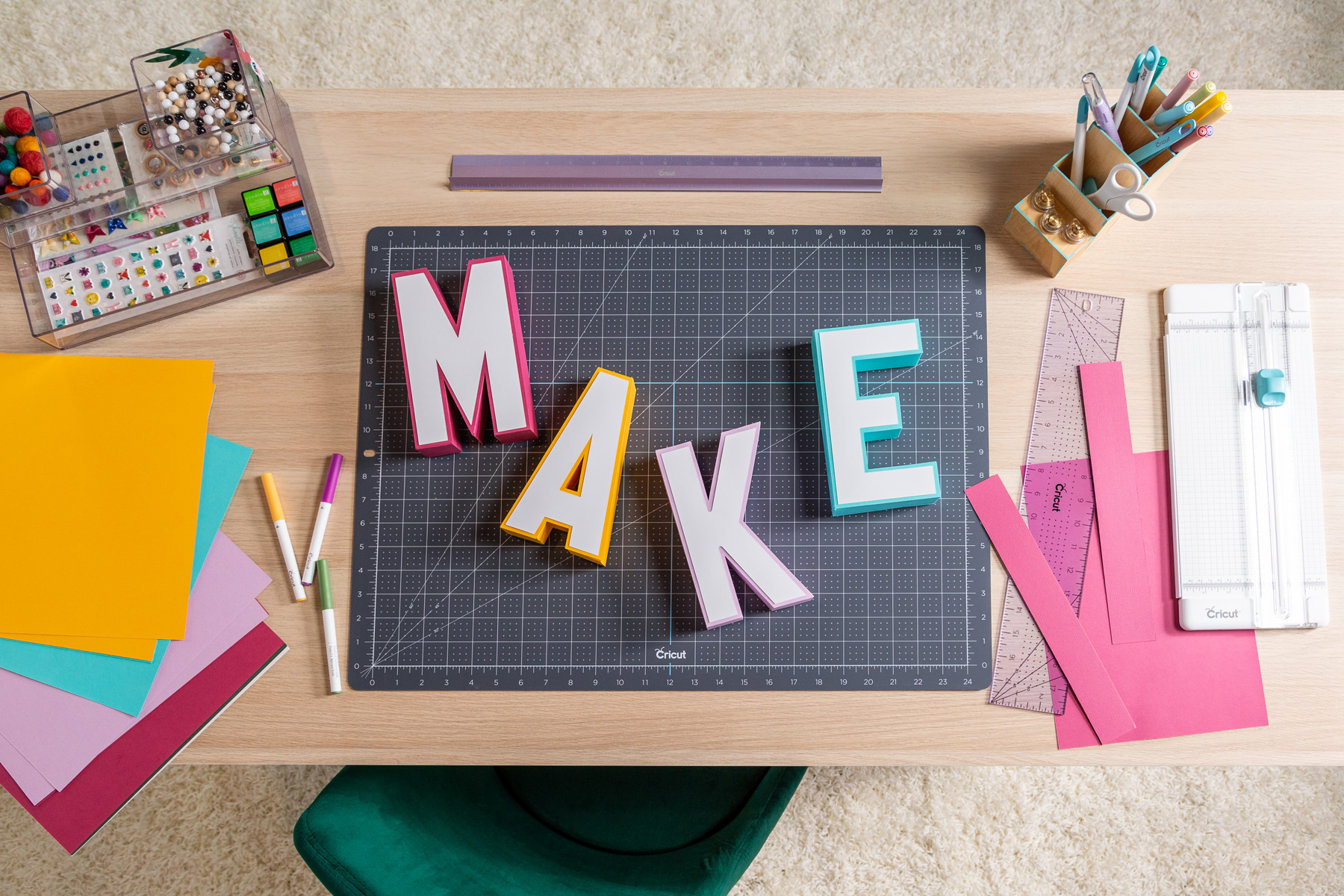 Join us for a
Cricut 101 Workshop
Maybe you just got a Cricut machine — hey, maybe you've had one for a while — but something is keeping you from taking the next step. Even with project inspiration, materials, a scraper, and a weeding tool on hand, something is keeping you from actually … making.
We get it. Starting something new can feel overwhelming. Self-doubt creeps in. The questions consume.
Worry no more! Join us for a Cricut 101 Workshop – a free crash course we designed to help you transform all that worry into confidence. Sometimes just getting started is the hardest part, so we're making that part ridiculously easy.
Cricut 101 Workshop is a real-time, interactive learning workshop led by an official Cricut coach who has one goal: to help you start (and keep!) making. In addition to fellow Cricut members who have also registered for the same workshop, you'll also have the support of many more Cricut experts on hand to help.
At the end of your session, you'll leave with the skills you need to keep cutting with confidence. We'll introduce you to Design Space, the design app that powers every Cricut machine, and together we'll make your first vinyl sticker project.
Just show up ready to learn and ask questions. We'll be with you every step of the way.
Here's how to sign up:
Check the schedule below.
Click the date you want to register.
Follow the prompts to complete registration.
Check your email for confirmation and add the date to your calendar!
Workshops are hosted via the Zoom app. If you've never used Zoom, don't worry — it doesn't take long to download and install.
Here's what you'll need for the live session:
Your pre-activated Cricut cutting machine
A computer or iPad to run Design Space
Vinyl and transfer tape
Scraper (you can even use a credit card!)
A tumbler/water bottle (optional)
Can't wait to meet you there!
June 2021 Cricut 101 Workshop Schedule
| | | | |
| --- | --- | --- | --- |
| Date | Eastern Time (ET) | Mountain Time (MT) | Registration Link |
| 2 June 2021 | 12:00 PM – 2:00 PM | 10:00 AM – 12:00 PM | Register |
| 4 June 2021 | 2:00 PM – 4:00 PM | 12:00 PM – 2:00 PM | Register |
| 5 June 2021 | 12:00 PM – 2:00 PM | 10:00 AM – 12:00 PM | Register |
| 7 June 2021 | 4:00 PM – 6:00 PM | 2:00 PM – 4:00 PM | Register |
| 8 June 2021 | 12:00 PM – 2:00 PM | 10:00 AM – 12:00 PM | Register |
| 9 June 2021 | 2:00 PM – 4:00 PM | 12:00 PM – 2:00 PM | Register |
| 16 June 2021 | 8:00 PM – 10:00 PM | 6:00 PM – 8:00 PM | Register |
| 18 June 2021 | 4:00 PM – 6:00 PM | 2:00 PM – 4:00 PM | Register |
| 19 June 2021 | 12:00 PM – 2:00 PM | 10:00 AM – 12:00 PM | Register |
| 21 June 2021 | 4:00 PM – 6:00 PM | 2:00 PM – 4:00 PM | Register |
| 22 June 2021 | 1:00 PM – 3:00 PM | 11:00 AM – 1:00 PM | Register |
| 24 June 2021 | 8:00 – 10:00 PM | 6:00 PM – 8:00 PM | Register |
| 30 June 2021 | 12:00 PM – 2:00 PM | 10:00 AM – 12:00 PM | Register |