February 16, 2017 • Contributor: Lydi from Lydi Out Loud
Hi there! I'm Lydi from Lydi Out Loud and I'm so excited to share one of my favorite tricks with you today. I'm a big fan of chalkboard signs, however I'm not a big fan of my handwriting (neither are the unfortunate folks who have to (try to) read it). My chalkboard sign goals came to fruition when I realized I could fake perfect chalkboard lettering with my Cricut and I've been a crazy chalkboard sign lady ever since.
Here is how you can create your own perfect chalkboard sign:
Supplies:
Instructions
Cut chalkboard vinyl to desired size.
Upload your image in Design Space (or create your own). Feel free to grab my "Brunch so hard" image here if you'd like (hey it's free!)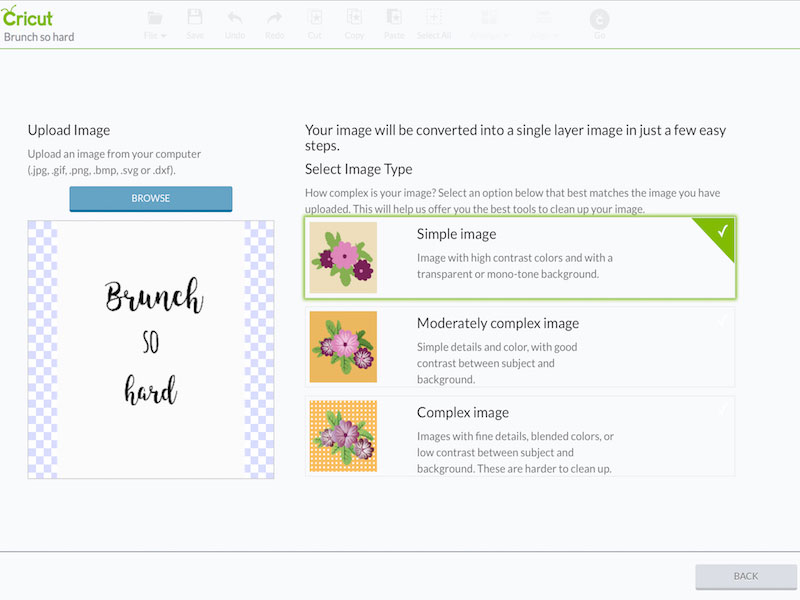 Erase all negative space by clicking in white areas.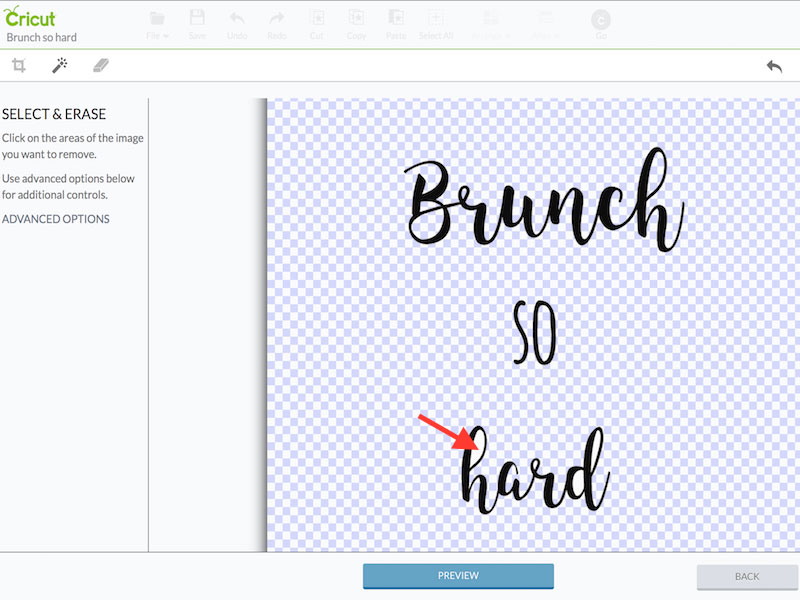 Save as a cut file and cut. Weed negative space from the design, pick up lettering with transfer tape and apply to chalkboard.
Scribble chalk on chalkboard vinyl on and around the lettering; rub most of it off with a paper towel (this gives it a more authentic chalkboard look).
Prefer to use actual chalk for your lettering? Cut your chalkboard lettering design out of stencil vinyl and fill in the stencil with chalk or chalk marker.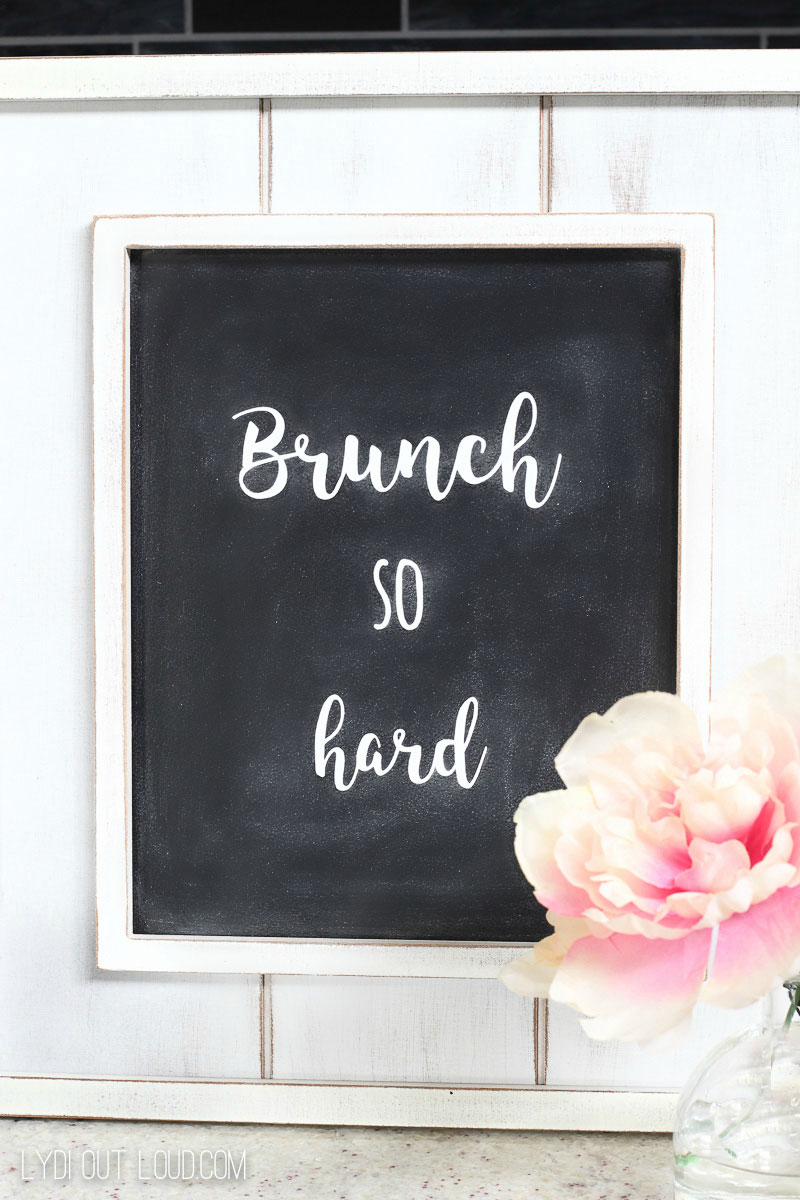 Well my secret is out… it's that easy to create perfect chalkboard lettering with your Cricut!