September 4th, 2017 • Contributor: Natalie Wright from Natalie Wright
Hiya, creative friends! I am so excited to share my project with you today! I have been traveling a lot for work lately, and this is totally one of those projects I felt inspired to make while on the go.
Remember when people starting tying ribbon on their luggage to help identify their bags at the airport? Well, now it feels like everyone has a ribbon tied on their black bag, and it is now hard to tell them apart again! Ha! I thought it would be fun to make some luggage tags for my suitcases that definitely set them apart.
This is such a great project if you are new to using the Cricut maker. These simple tags are inexpensive to make and require just a little bit of sewing. Perfect for those of you who are new to fabric projects and sewing!
Here's What You Need to Get Started: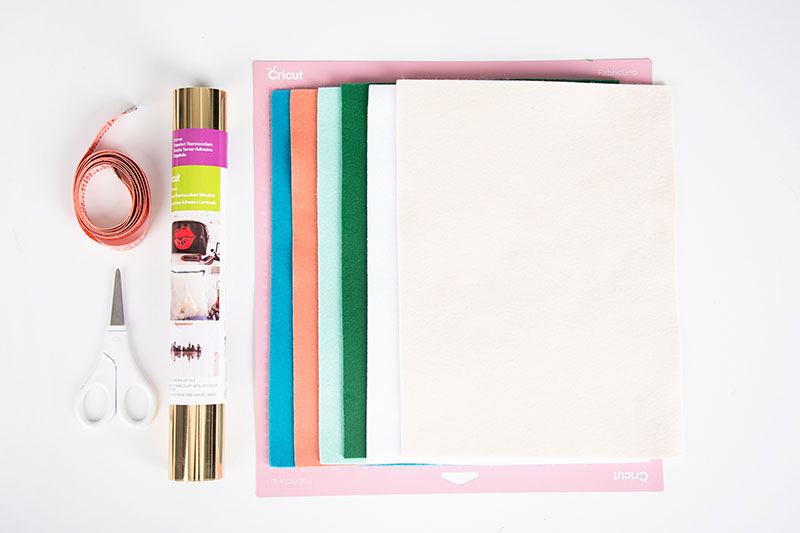 Tools + Materials You'll Need to Get Started:
Felt Fabric
Clear plastic
Scissors
Measuring Tape or a Ruler
1: Place Felt on Mat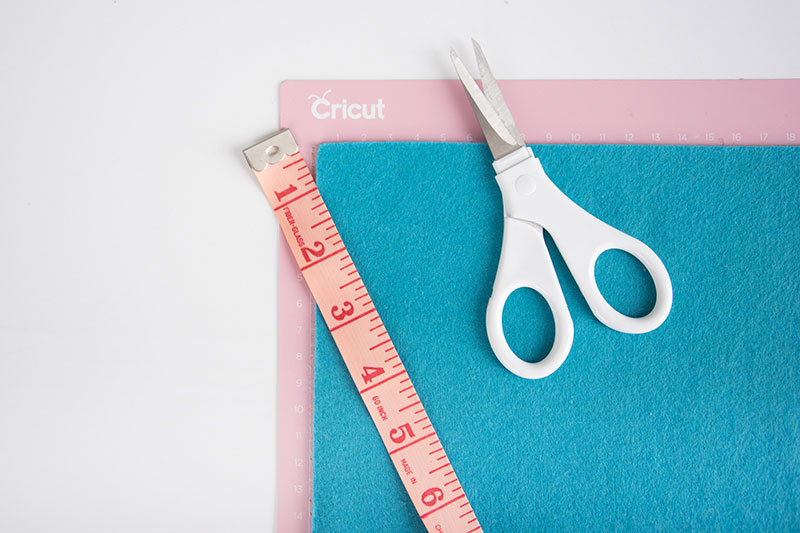 To get started, measure at least 6" of felt fabric, and place on your Cricut Maker pink mat. Open the project in Cricut Design Space by going HERE.
3: Cut Your Foil Words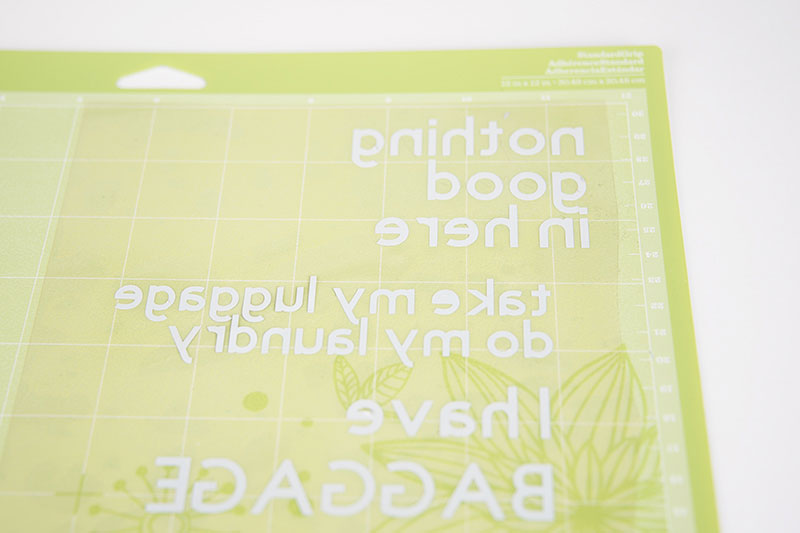 Using your Cricut Maker and Foil Iron-on in Light Gold, cut the phrases for your tags. Be sure to click on "mirror image" so the file cuts upside down.
4: Iron on the Phrases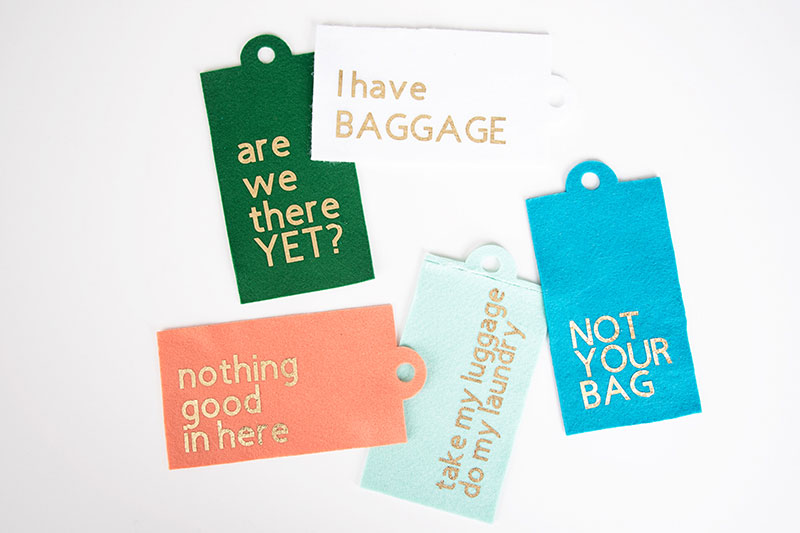 Iron-on your cut phrases onto your felt tags. Let the fabric cool off before the next step.
5: Create Tag Pockets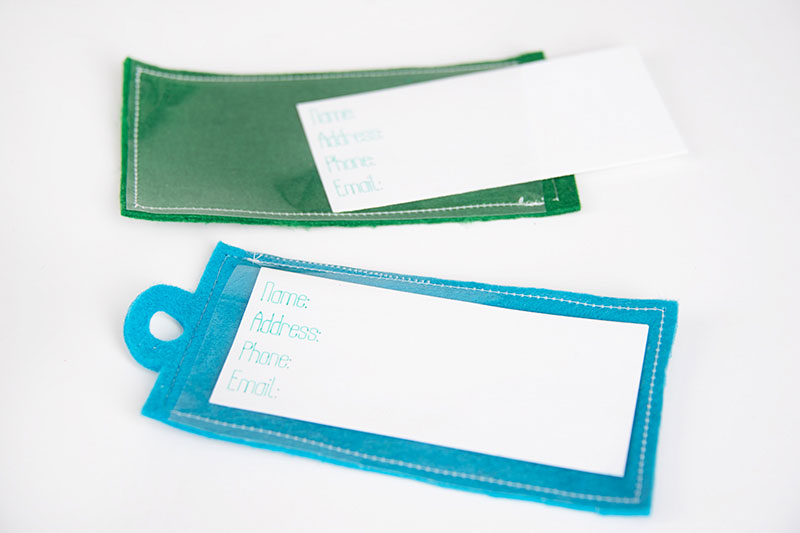 For the back of your tags, cut the clear plastic to create a pocket for your name tag. I actually used the clear plastic that came with my mat, and it worked perfectly!
6: Make Tag Inserts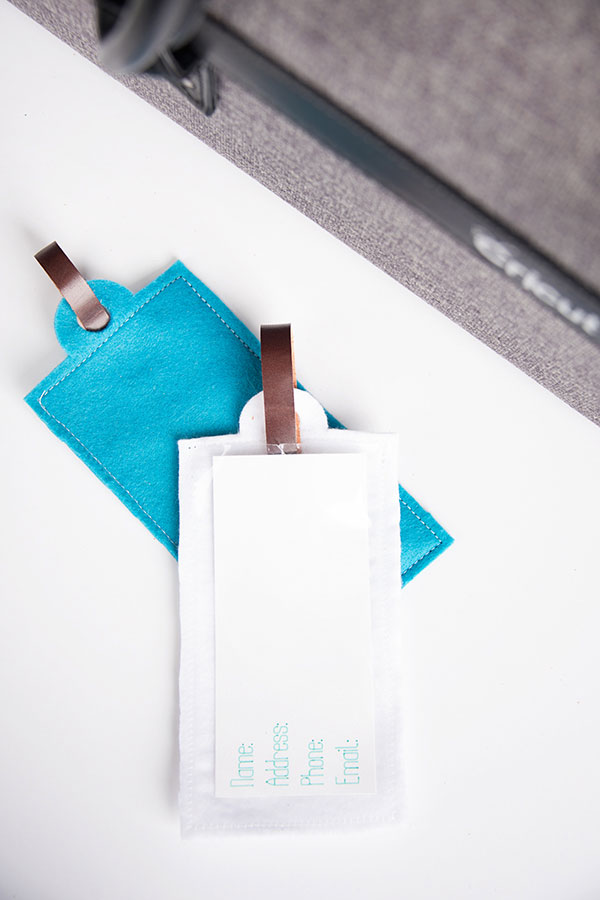 Cut and draw the tag inserts. Sew or hand stitch the plastic to the felt, and insert the paper tags.
If you want your tags to be inside permanently, stick the plastic closed. I left mine open so I can slide my tag in and out.
7: Add a Strap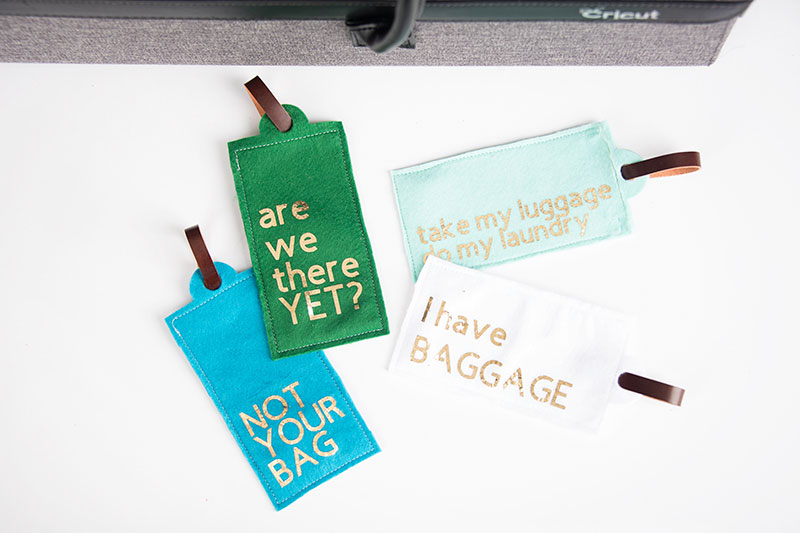 Last step! Add a leather or ribbon strap to attach your luggage tags to your bags.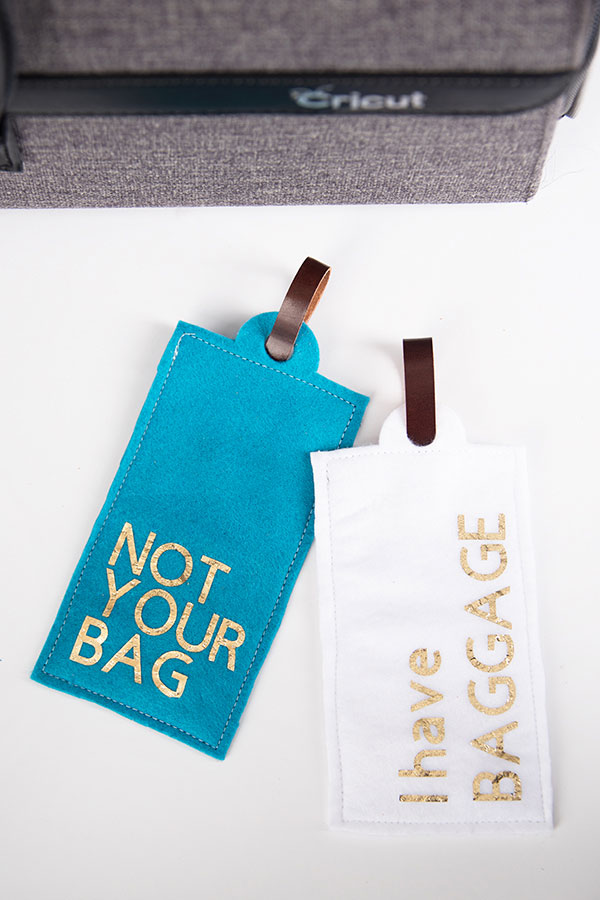 That's it! And who doesn't love luggage accessories with a little humor, right?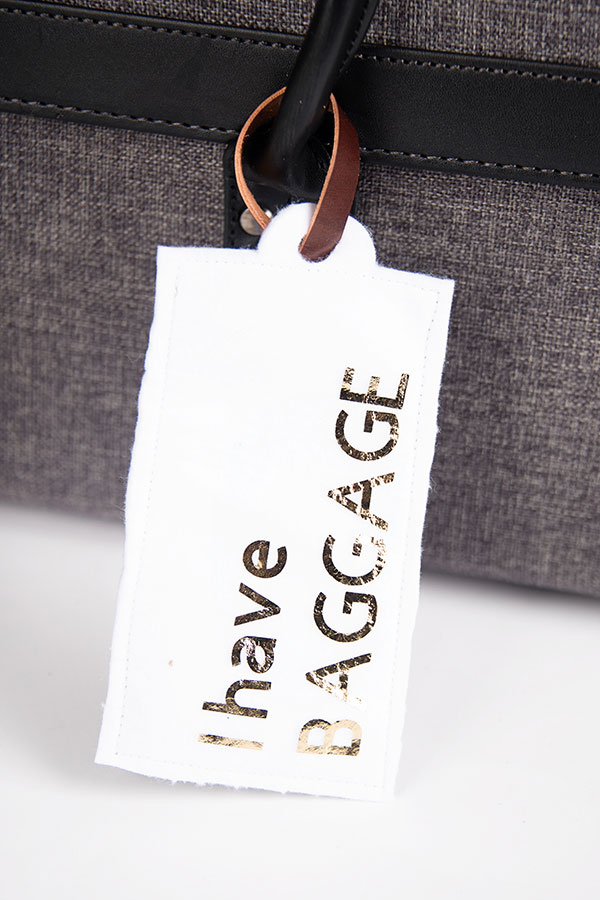 These would actually make a really fun gift if you have a friend that loves to travel. Be sure to use bright fabric colors so your tag really stands out!
I can't wait to use my new luggage tags, and they sure look cute on my Cricut storage bags!
Happy crafting!
XOXOXO
Natalie
What saying would you iron on your tags ?? Let us know in a comment below!