June 21st, 2018 • Contributor: Beth Kingston from Kingston Crafts
Hey everybody – it's Beth from Kingston Crafts! Hopefully, by now, you've had the chance to try out the game-changing Knife Blade for the Cricut Maker. This powerful tool cuts balsa wood, basswood, chipboard and more and has redefined my crafting.
If you've been loving yours as much as I have, eventually you are going to need to change the blade. Today I'm walking you step-by-step through this easy process so you can get back to creating in no time. All you need is your current Knife Blade/Housing and the Knife Blade Replacement Kit (the replacement kit comes with a blade and a white changing cap).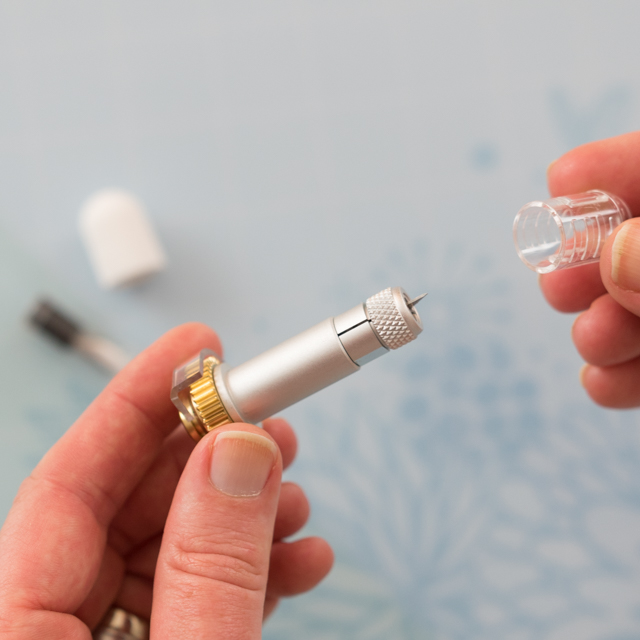 Grab the white cap and slide it over the top of the blade and the housing sleeve. It will completely cover the blade and the sleeve.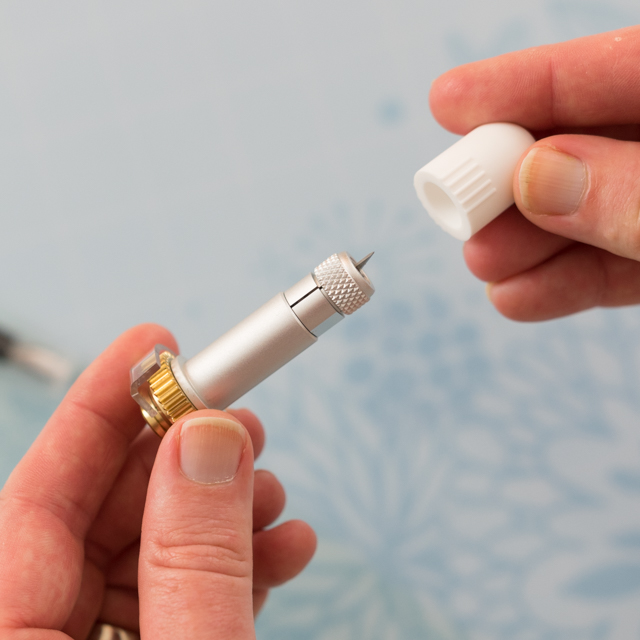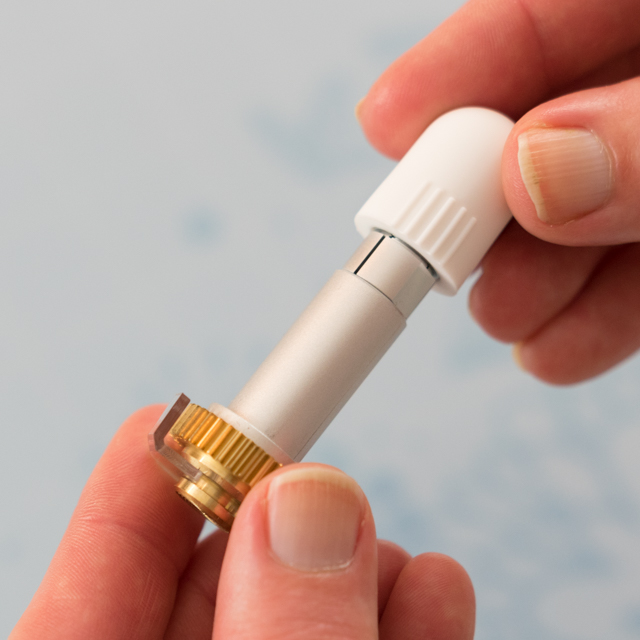 Using the ridges on the changing cap to help your grip, firmly squeeze the cap and turn it to the left, loosening the sleeve until it comes off.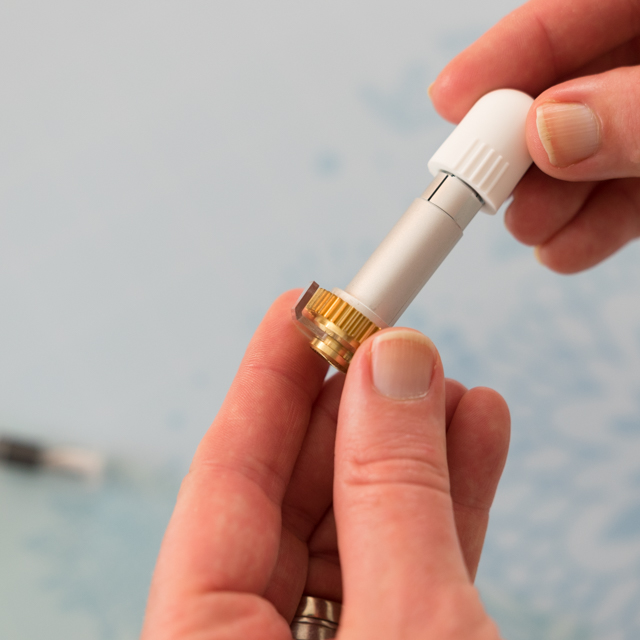 The sleeve will be inside the changing cap. Leave it in there and set aside.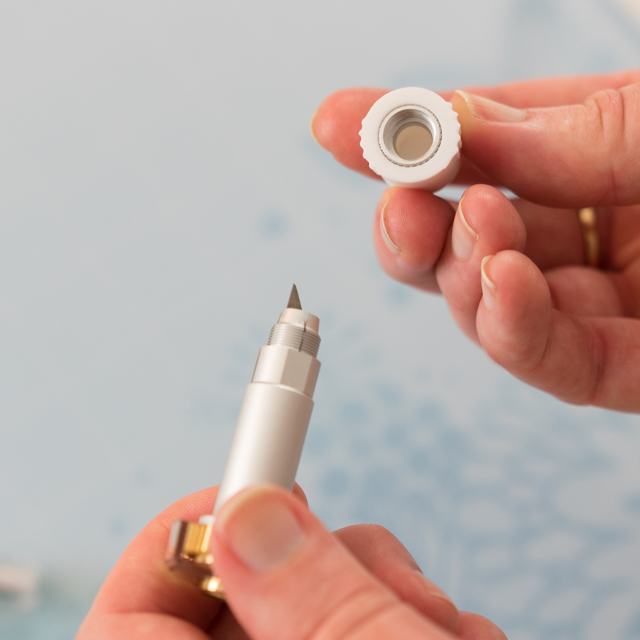 Tilt your housing down and the blade will fall out. Set the blade aside.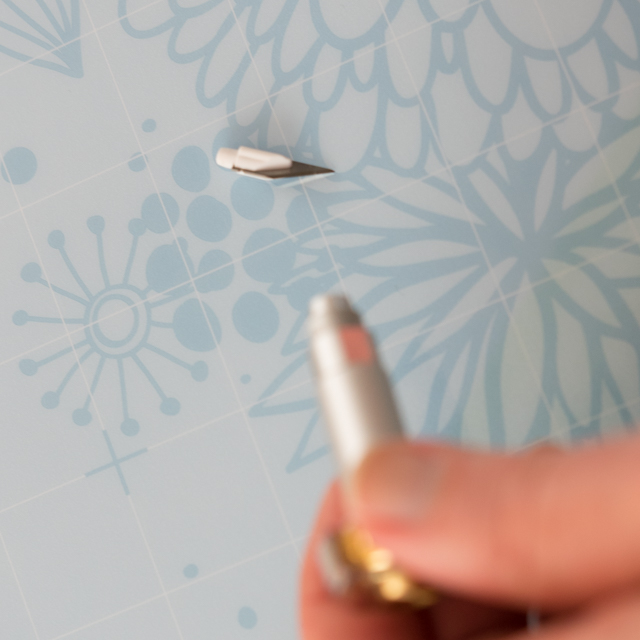 Remove the new blade from the packing tube and remove the black safety tip.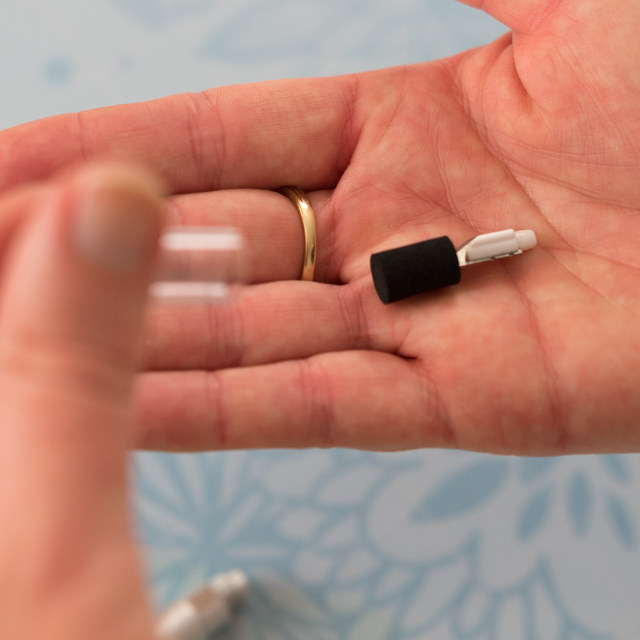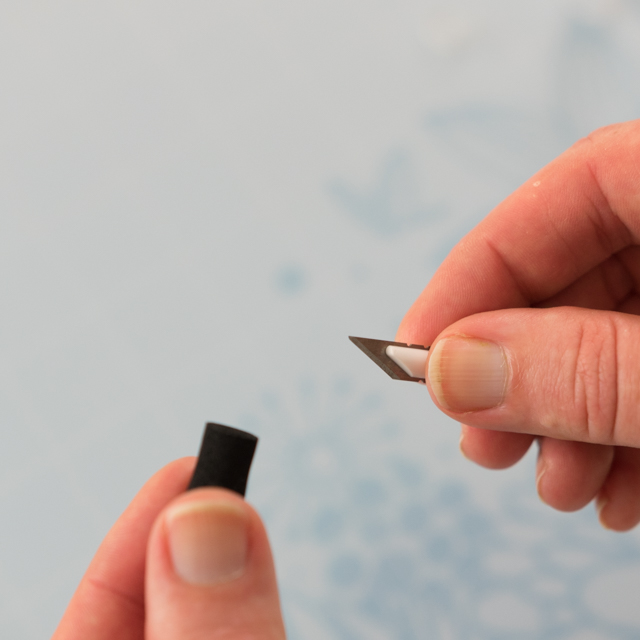 Hold the blade by the base, line up with the slot on the housing, and slide blade in to place.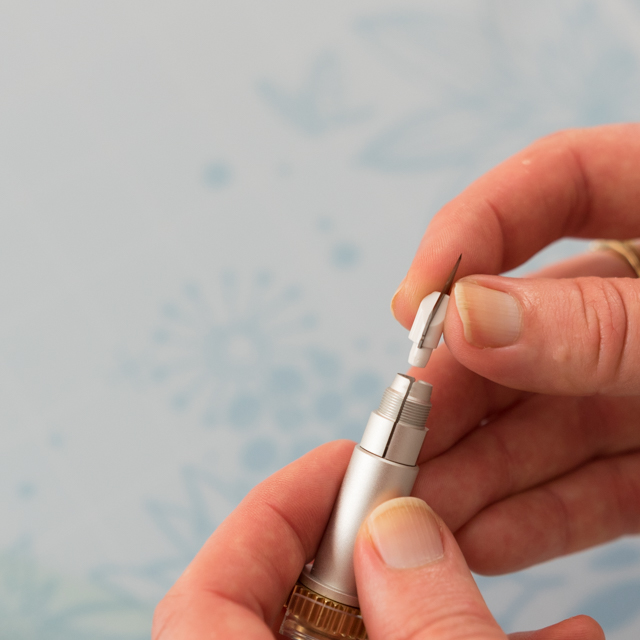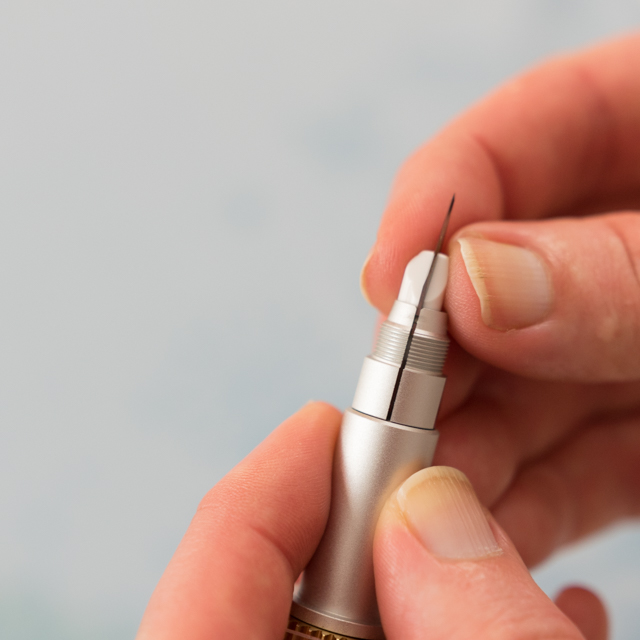 Note that the blade will only line up with one slot on the housing. It will not slide into place unless it is lined up with the correct slot.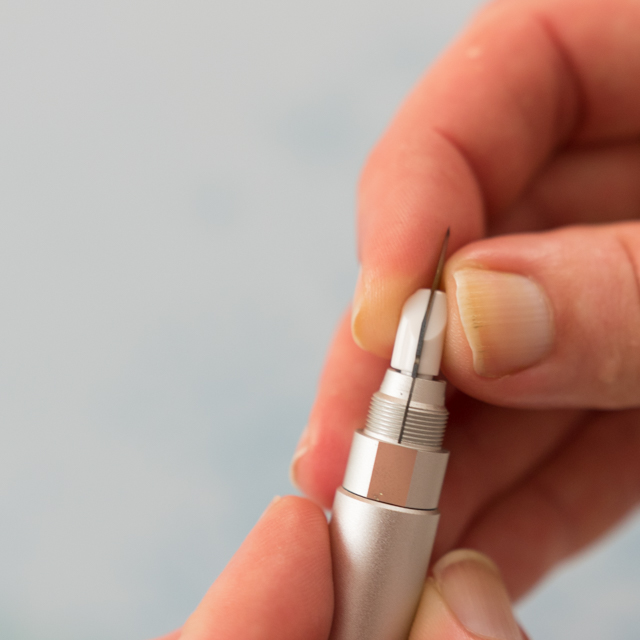 Grab the changing cap (with the sleeve still in it), put back on the housing and twist to the right until sleeve is firmly back in place. Be sure it is on tight!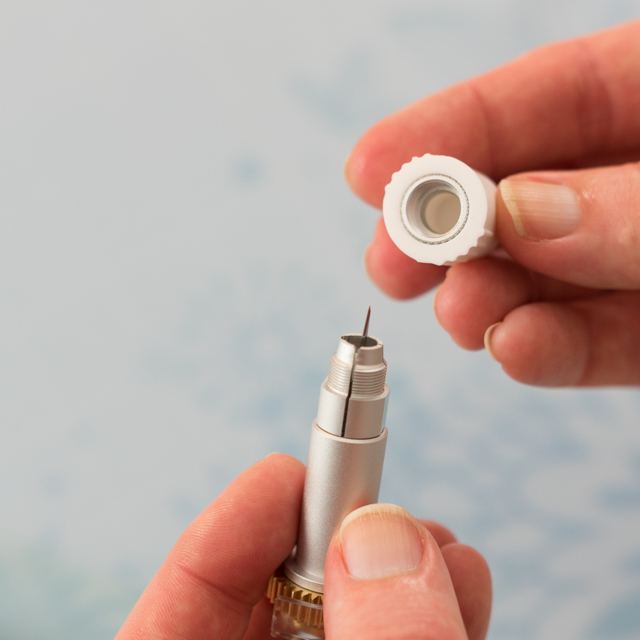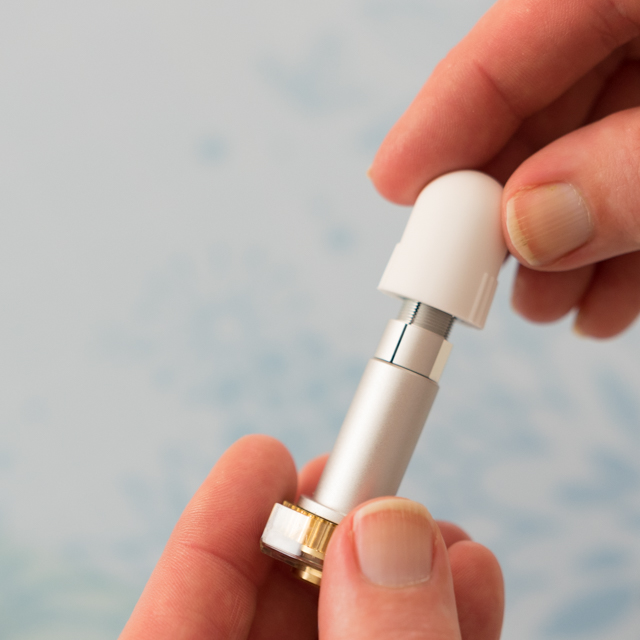 Remove the changing cap and set aside. Do not throw away!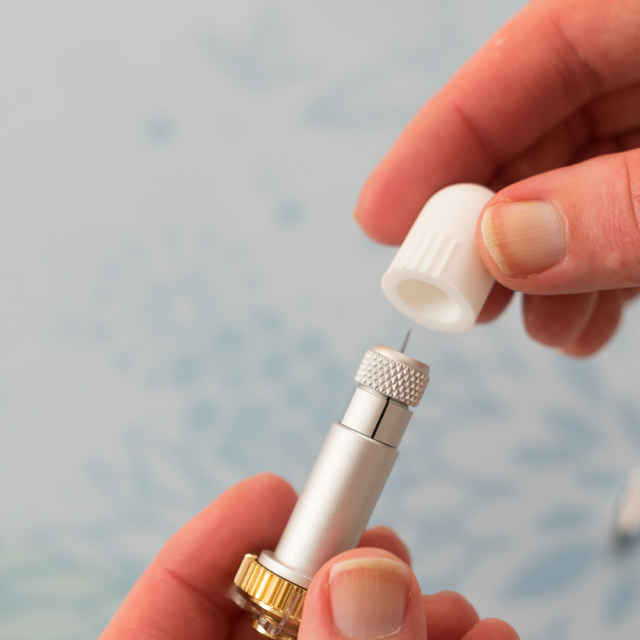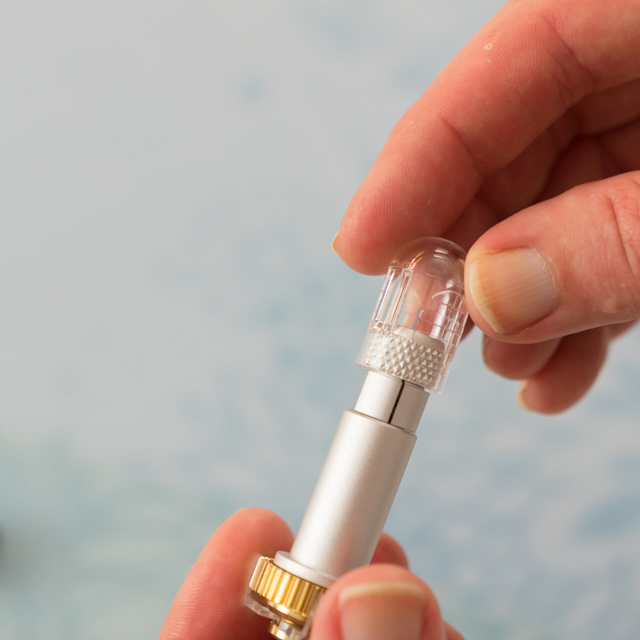 Dispose of old blade by inserting the tip in to either the changing cap or the black safety tip to dispose of safely.