May 16, 2017 • Contributor: Lifestyle Expert Andrea Greco
At long last, Spring is here and Summer is on its way. One of my favorite times of year in New York is the transition between winter and spring. On one hand, it is terrible. Just when I'm about to put my wool coat and sweaters into storage, I'm slapped in the face by Mother Nature. "Not so fast, there, Greco! I don't care if I teased you all week with 60 degree weather when you were trapped inside. Saturday, we're going back to 35 degrees." Every year, my patience dwindles and I think there is no end to the cursed cold. But then, like a beacon of hope, one, then two then THOUSANDS of little pink blossoms appear on the cherry trees throughout the city. There may still be a chill in the air, but those little blossoms and their glorious colors and smells reassure me that warmer times are a comin'.
I am all about embracing this feeling in my house right now. A quick, inexpensive way to do this is with some fresh flowers and new plants! Here are a few stylish ways to bring spring and summer indoors while we wait for the real thing.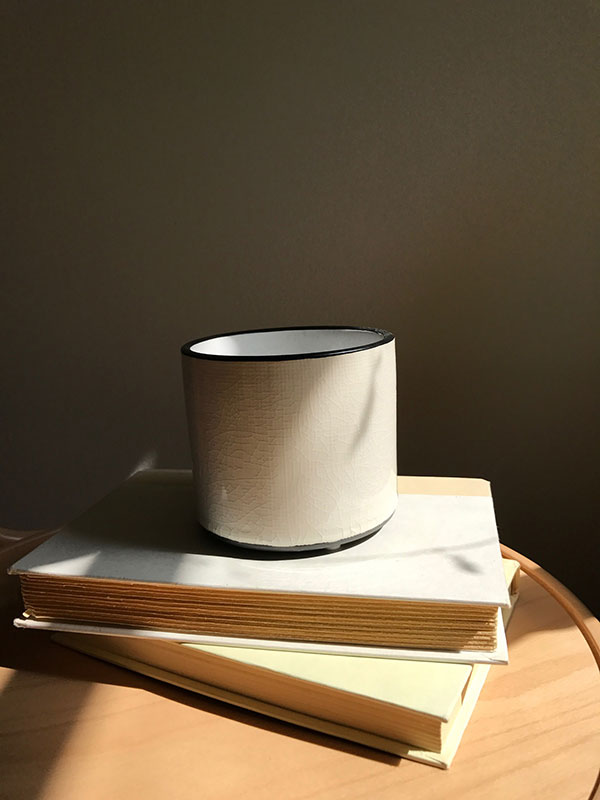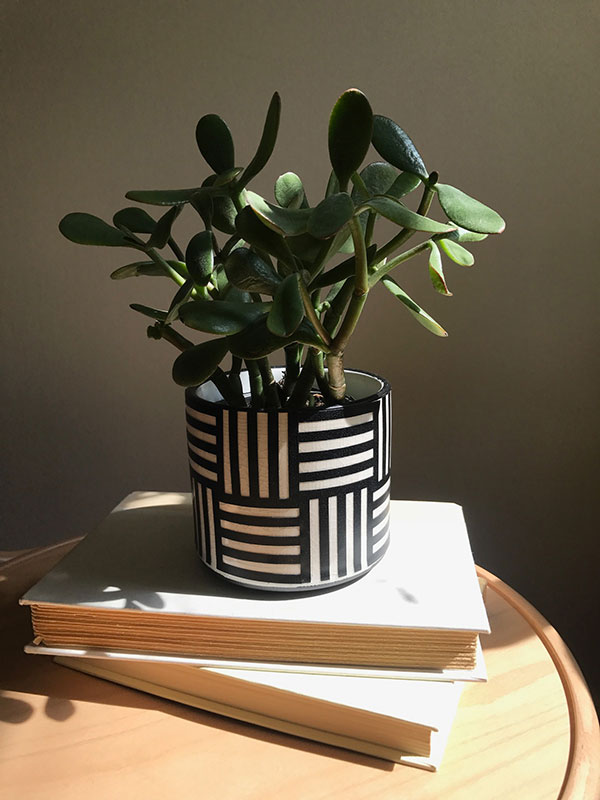 It is a Cricut Access image on Design Space. I measured my pot – 3.5" x 14" around. I cut four 3.5" pieces and adhered them to my pot – side by side -  using the transfer tape. The whole project took me about 20 minutes. This is my kind of craft!
Make Macrame!
I love a macramé plant hanging! They are so easy to make and are a great way to display plants without taking up table space.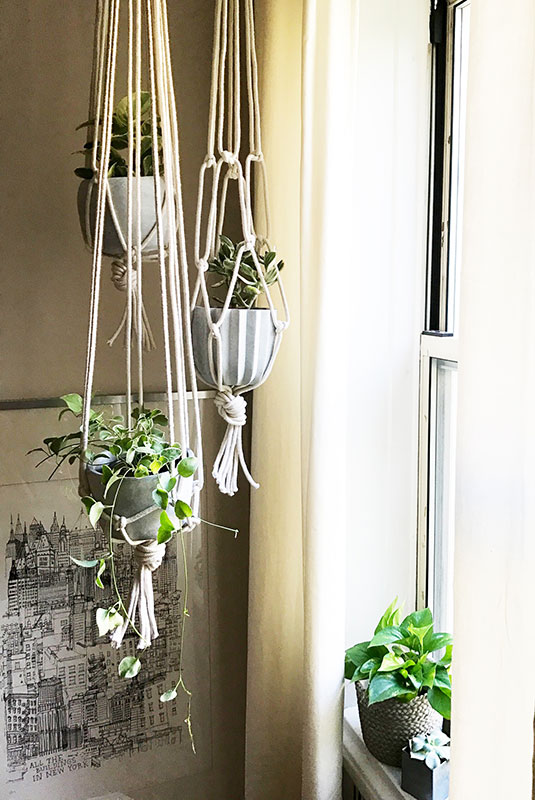 Here's what you'll need:
Four 10' lengths of rope
2" metal ring
Medium sized potted plant
Steps:
(1) Thread the four lengths half way through the ring and knot.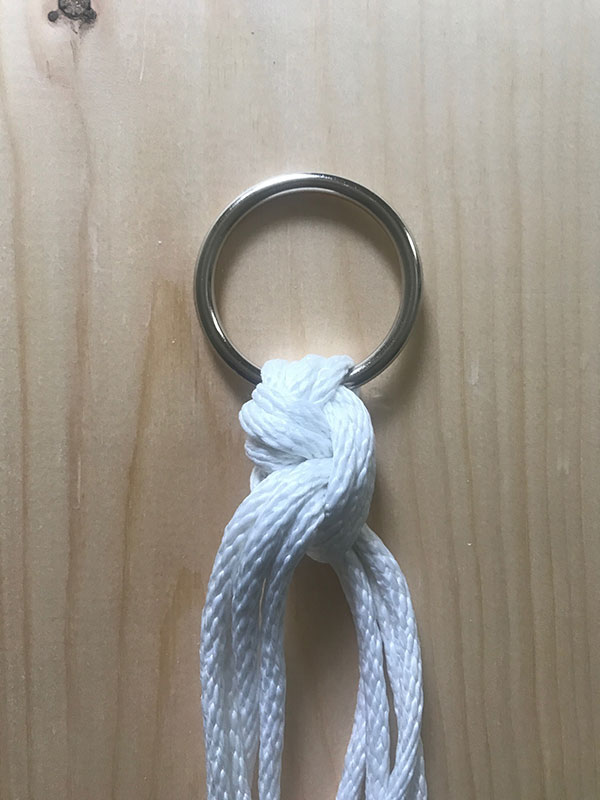 (2) Divide the eight lengths into four,  two-piece sections.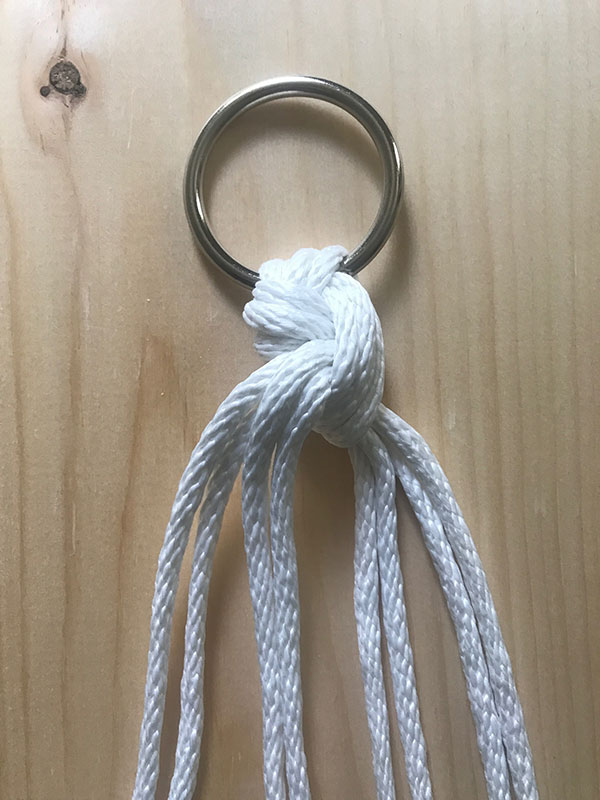 (3) Measure 30" down each section and knot.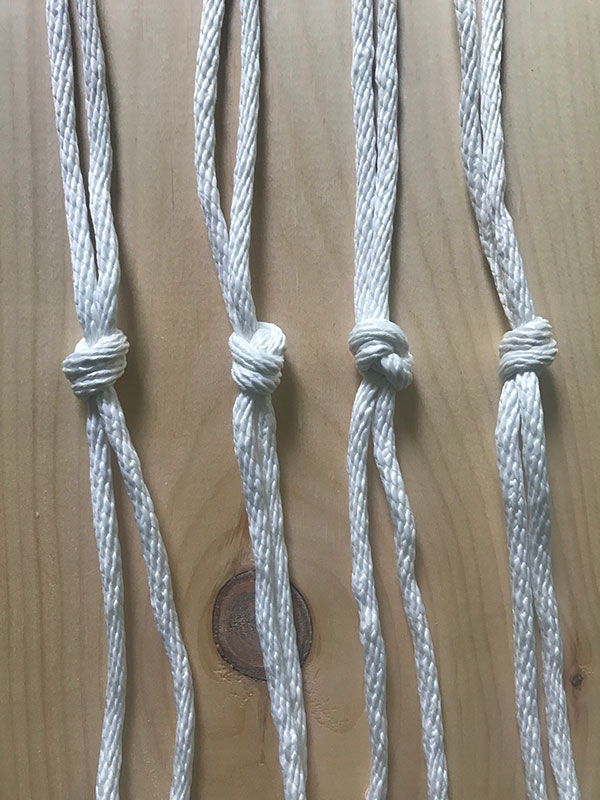 (4) Measure another 4" down and knot with a piece from the nearest pair.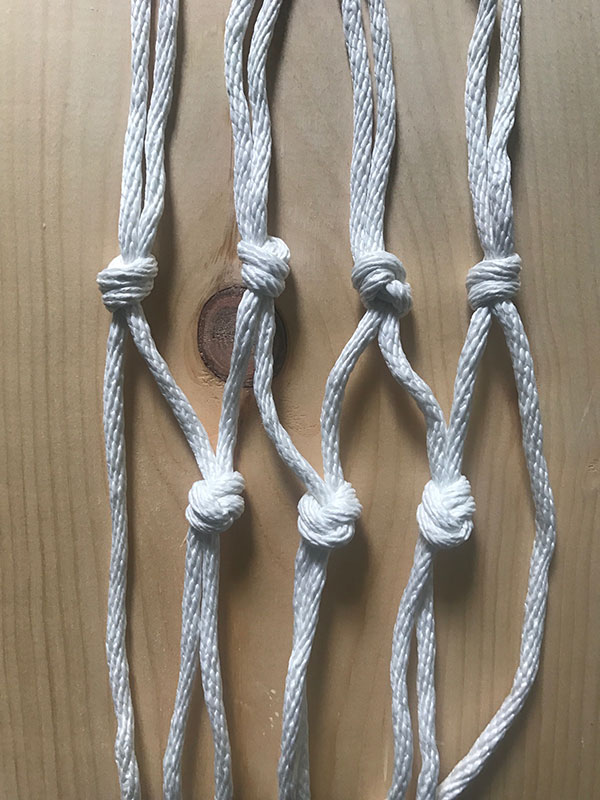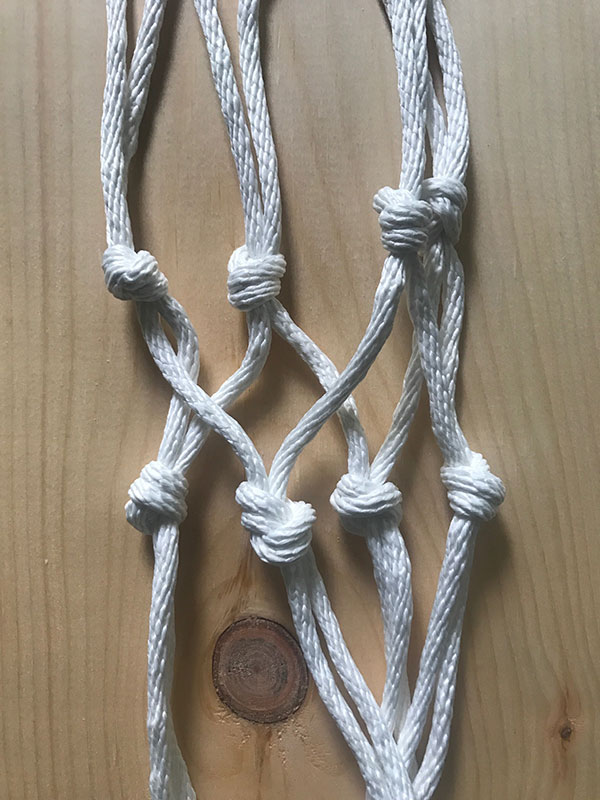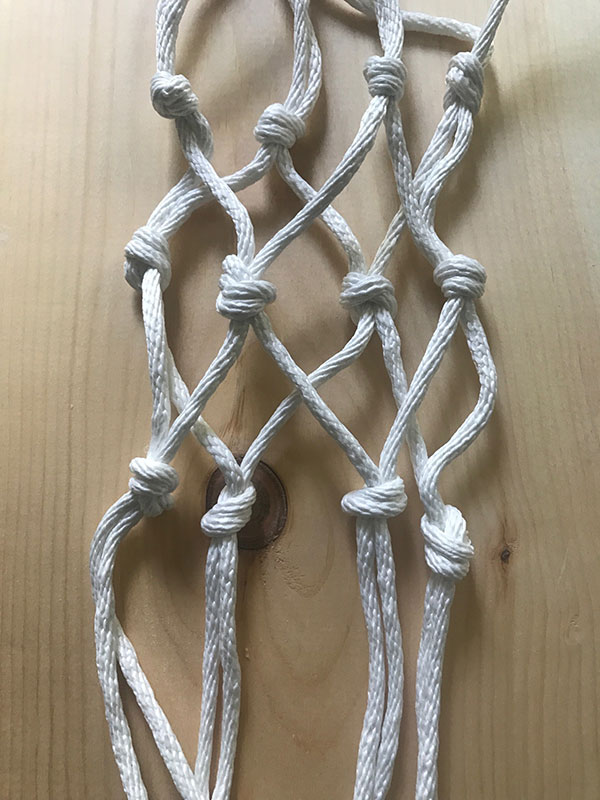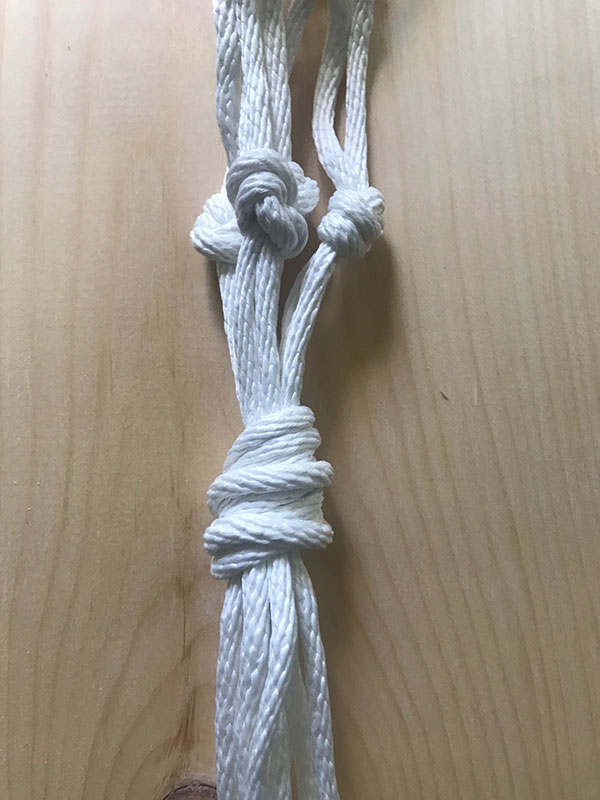 Measure another 4"-6" down and knot the ends together, pulling each individual rope tightly. Trim rope ends to even out. Insert your pot and hang.
Grow Some Wallflowers
I took these simple, glass hanging vases and decorated them with rectangles I cut from Cricut Gold Adhesive Foil. The rectangles are free shapes in Design Space. Size according to your vase dimensions and you are done.
TIP: Cricut has pre-made rectangle shapes when you go into your canvas in Design Space. All you need to do is click "Shapes" on the left-hand corner of your canvas and scale appropriately.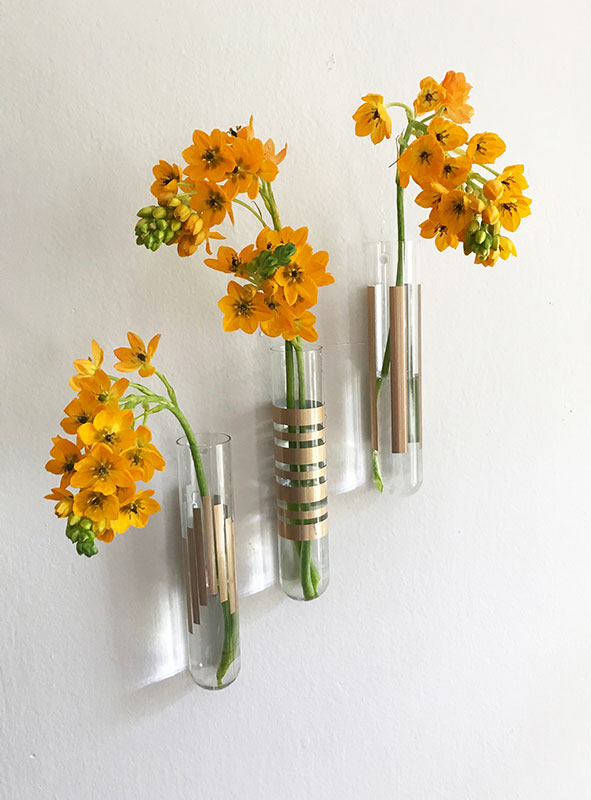 Make Your Own Plants
Are you a plant killer? It's ok. You are not alone. I am a reformed plant killer. Don't worry – here's something for you. Cut these palm leaves and make a guilt –free, everlasting arrangement. These are from the leaf section in Design Space and are Cricut Access images. I used heavy cardstock. To make these. After cutting, I gave them stems with medium weight, green floral wire. The stems are hidden by the solid vase.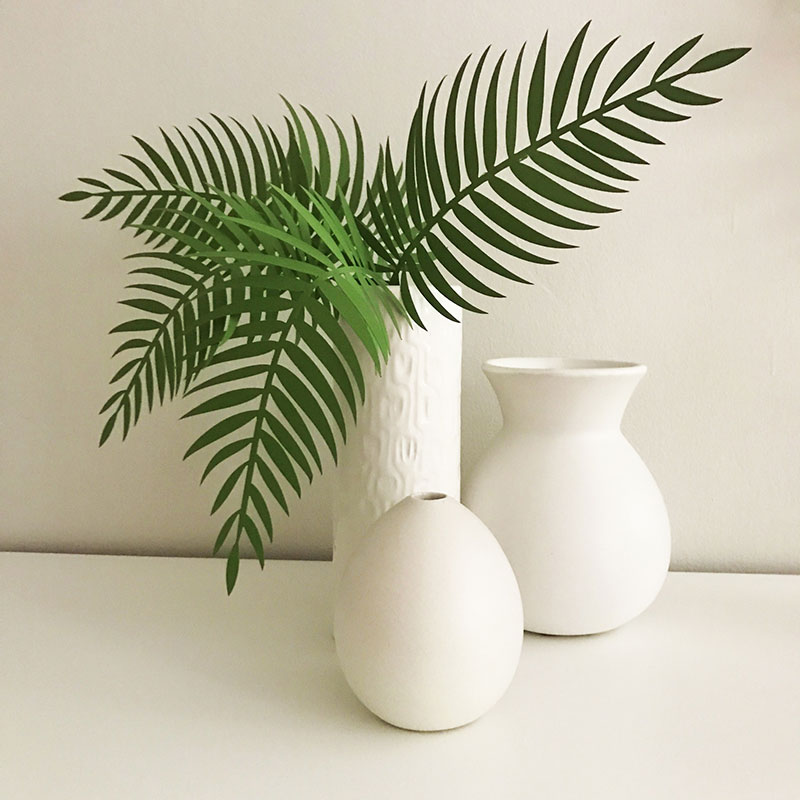 Thanks for reading! Check back next month for more styling tips and crafting tricks! Follow me on Instagram @andreanoelgreco to see how I Cricut! #CricutMade