August 27th, 2018 • Contributor: Cricut Blog Team
Our newest t-shirt collection was created and brought to life by designer and entrepreneur Brittany Jepsen, the face and voice behind House That Lars Built. We love this collection because it transports us across the sea to France, as it pays homage to the famous artist known for his bold colors, Henri Matisse.
To celebrate the launch of this partnership, we asked Brittany a few questions about herself as a designer and the inspiration behind this collection!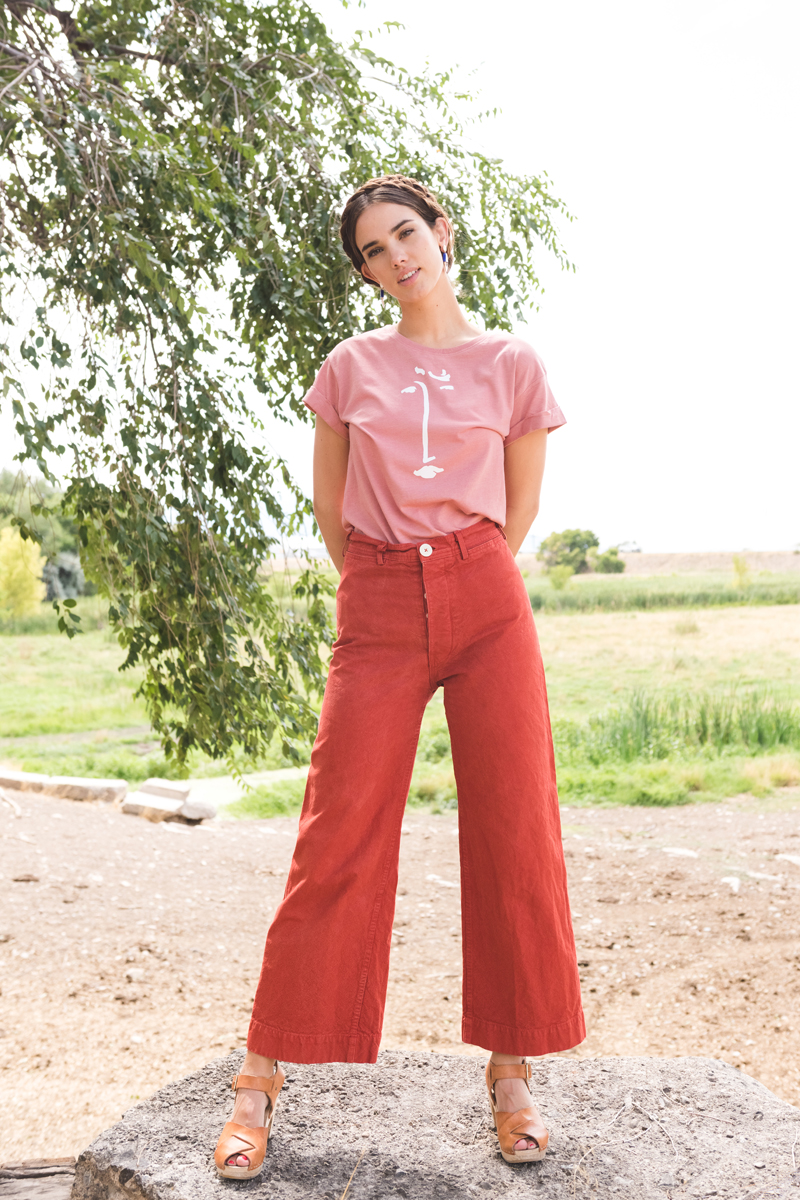 Tell us about yourself as a creator, and about how you started House that Lars Built.
I started The House That Lars Built for a graduate school blogging project 10 years ago. As blogging grew, so did I and my direction and it has since morphed into a craft and design lifestyle blog where we focus on creating beautiful and makeable projects, always with a dash of whimsy and color!
This year I released my first book, Craft the Rainbow and in two weeks I'll be releasing a follow-up companion called My Life In Color. I can't wait!
Where do you get your design inspiration, and what inspired this collection?
I get my design inspiration from all over! I've been really lucky to travel to new places and I'm constantly referencing those trips. Art history informs my aesthetic too as evident by this new collection.
I've been a Matisse lover since I was a kid. My mom had an art print of a Matisse exhibition in our home and I think back to it often. Matisse has become the artist of the past few years and for good reason--his palettes are ever-fresh, and his shapes are still current!
What do you love about Cricut?
I was introduced to Cricut a number of years ago now and since then I've been able to explore its endless possibilities. There really is nothing it can't do. I love the challenge of thinking of an idea and wondering how I can make it even cooler with the Cricut. This t-shirt collection is an example of it. I love that it looks well-designed, but it's something you can make it 5 minutes.