May 12, 2017 • Contributor: Product Marketing Manager Cortney Haymond
You may not actually write home about it, but we think it is a home run. Our main goal with this new home screen layout was to give you a more personal experience. Now when you open Design Space, the first row of projects that you see are your own. You are the star of this homepage, and of your own creative journey. To help you along we have also included rows of projects with different themes. There is a row for new projects, vinyl projects, iron-on projects, projects that relate to the season of the year or an upcoming holiday.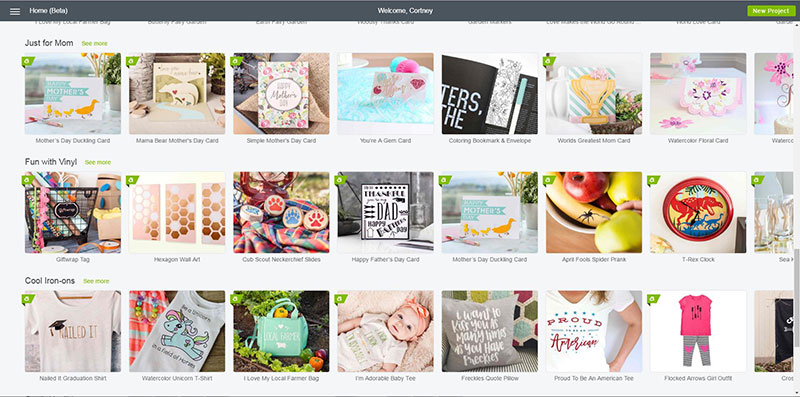 We have also simplified the layout. From the menu in the left hand corner you can setup your new machine, manage your account, and even find out new features or go to our help center. You can also go to your current canvas from the menu as well.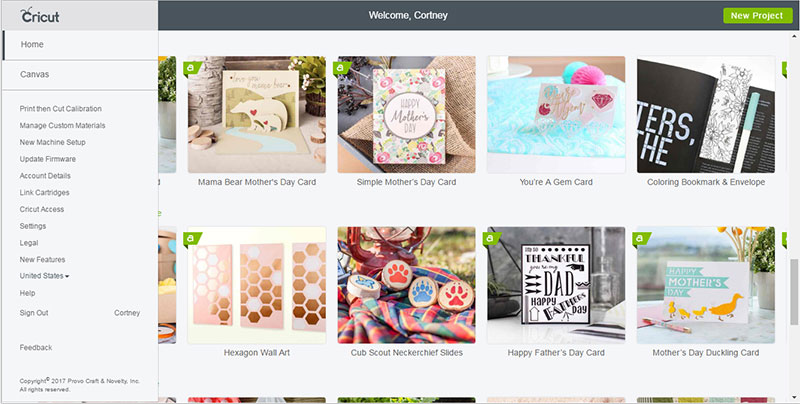 Starting a new project is fairly simple as well. You can open a new canvas by clicking the green "New Projects" button up in the right hand corner, or by clicking the "New Projects" tile in the "My Projects" row.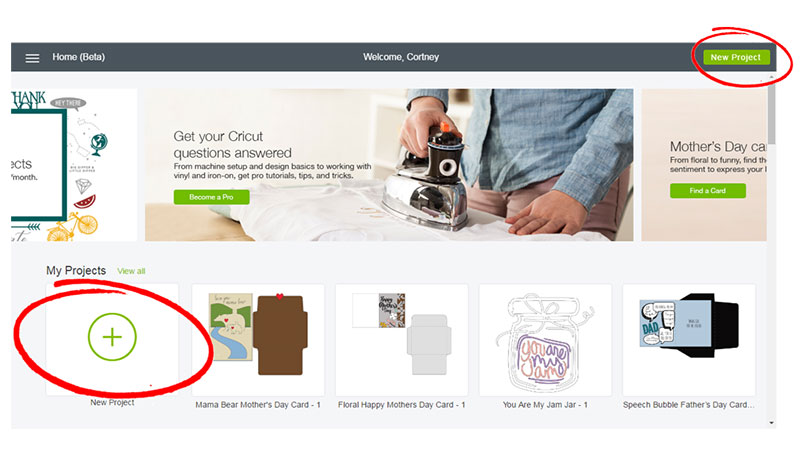 all we love the easy of navigation this new homescreen offers.
Have you had a chance to go play with the new Design Space beta yet? If so, tell us in the comments what you think! 
Check out the new homescreen and many other amazing features here.