May 16, 2017 • Contributor: Jen Causey from Something Turquoise
Hey crafty babes! Jen Carreiro here, the turquoise-crazed owner and maker of Something Turquoise, a wedding blog that celebrates the DIY bride. This month I'm excited to share a lovely list of 7 unique ways you can create your very own wedding signs using your Cricut Explore. Wedding signs have many different purposes, from greeting your guests, to telling them where to go and what's on the menu, while some are just pretty decor. Hand-making signs of this nature are on the rise and we can thank the powers of Pinterest for that. So my question to you, is what technique is your favorite? I dare you to try to choose just one!
Last year I created a fabulous mermaid themed wedding for Cricut and this is a foil vinyl sign from the shoot… download the SVG cut file of the saying on my blog!
IRON-ON
This sign is absolutely stunning and could easily be re-created using your Cricut Explore and iron-on foil. Copper pipe glued together, sewn banner, gorgeous sprigs of eucalyptus and roses is all you need!
Image: Ruth Eileen via Style Me Pretty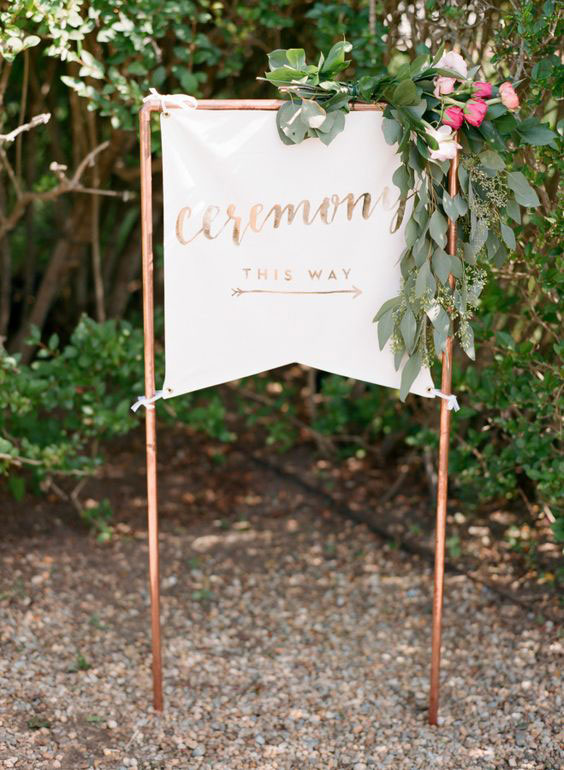 VINYL
Molly from Almost Makes Perfect created this gorgeously modern wedding sign for her own wedding, she made loads and actually hand-painted each of them. But I think it would be much easier to Cricut the same look using white outdoor vinyl!
Image: Almost Makes Perfect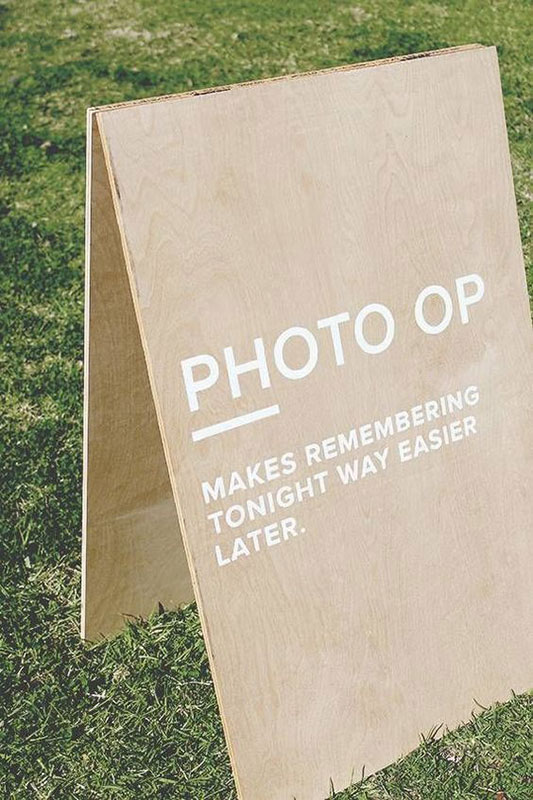 STENCIL
This adorable sign shows off the best of both worlds, paint and wood. Create the design out of Cricut stencil material, apply it to the wood and then paint over it. Before the paint dries, carefully peel the stencil up with the piercing tool and voila!
Image: Penni Lauren Photography via Rustic Wedding Chic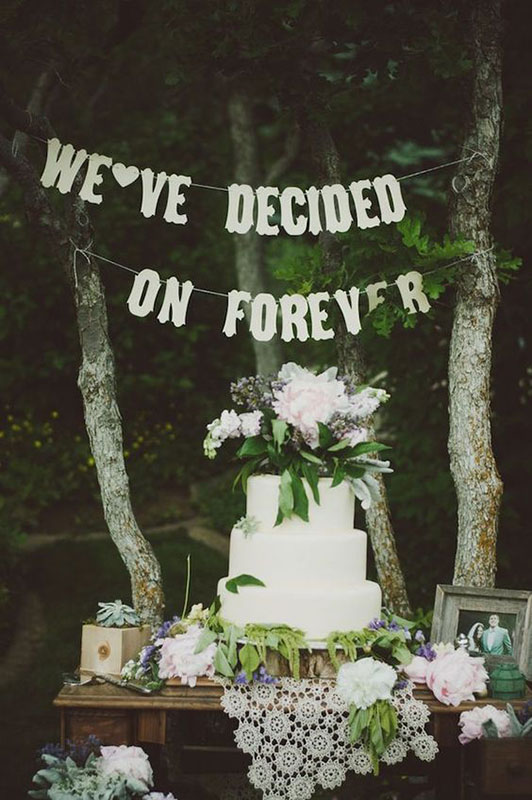 WINDOW CLING
This one is definitely my favorite and it's partially because I made it, hehehe. I used white window cling to create this getaway sign, which is awesome because it peels right off with NO mess after your event. Grab the free SVG cut file on my blog!
DIY Tutorial + Image: Something Turquoise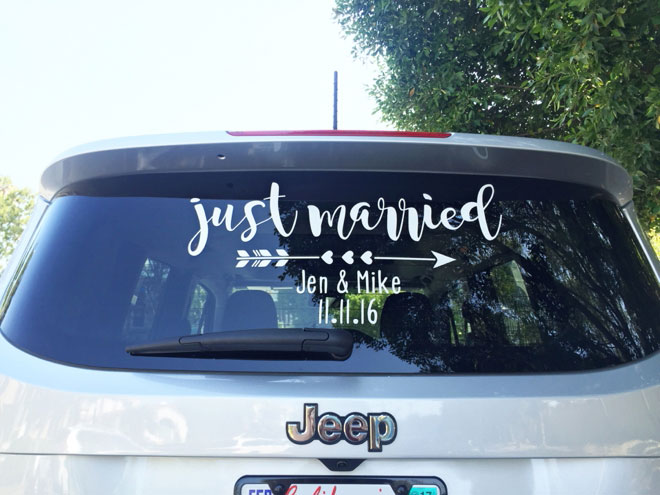 DRAW
One amazing feature of the Cricut that often gets overlooked is its ability to draw things perfectly. You could easily program the pen tool draw a table number that looks just like this! Cricut makes a ton of beautiful pens from metallic colors to bright basics. 
Image: Lauren Methia Photography via Style Me Pretty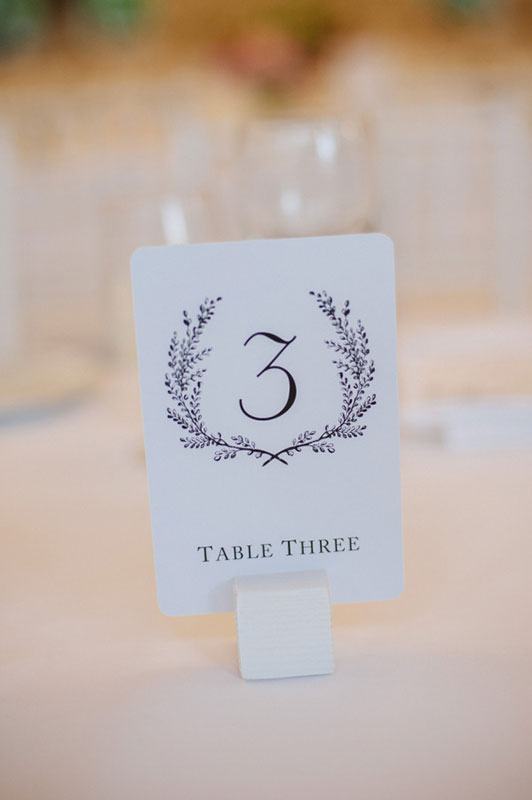 ETCHING (real + faux)
Glass etching, both real and faux, is a wonderfully romantic look for weddings. The first image is an actual menu mirror that has been etched and the second image is a DIY sign made with the Cricut Explore and Window Cling in Frosted White. You can hardly tell the difference right!?! For real etching you would use the Cricut stencil sheet and etching cream, once finished it's permanent. Using the frosted white window cling on the other hand is temporary and will peel off any mirror as soon as your done with it. Get the full DIY tutorial and free SVG cut files from Polka Dot Bride!
Image: DIY Tutorial + Image: Polka Dot Bride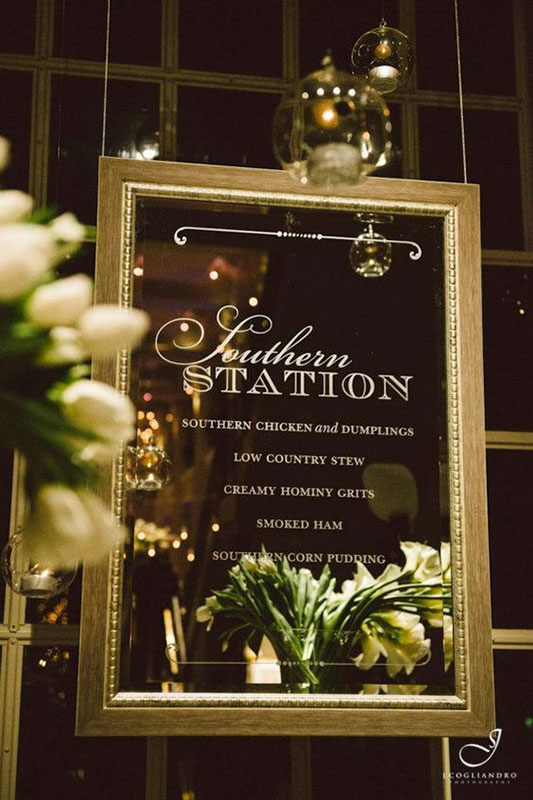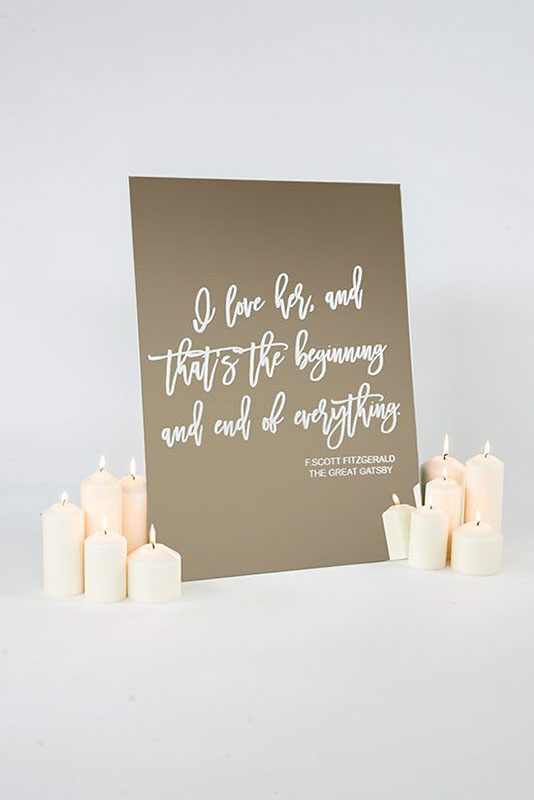 Love these signs?! Make sure you share them with us on social using #CricutMade. We love being inspired by all creative brides and their families!