March 9, 2017 • Contributor: Michelle Edgemont
Hi! I'm Michelle Edgemont, an event designer and florist based in Brooklyn, NY. My company specializes in unconventional, interesting, bold decor that compliments the venue and speaks to each couple's personality and aesthetic. I love using interesting materials to create eye popping installations at events. With my Cricut, it's so easy to create a bold backdrop using simple cardstock and a little imagination.
I designed a contemporary paper leaf backdrop DIY project over on my blog using the brand new Cricut Air 2. The greenery theme sprouted from Pantone's color of the year, called Greenery. Instead of using traditional blooms, florists have been experimenting with using bold leaves, garlands, and potted plants to decorate weddings in 2017.
Along with the DIY Leaf Backdrop on my blog, here are ten ideas to incorporate the greenery trend into your wedding day decor.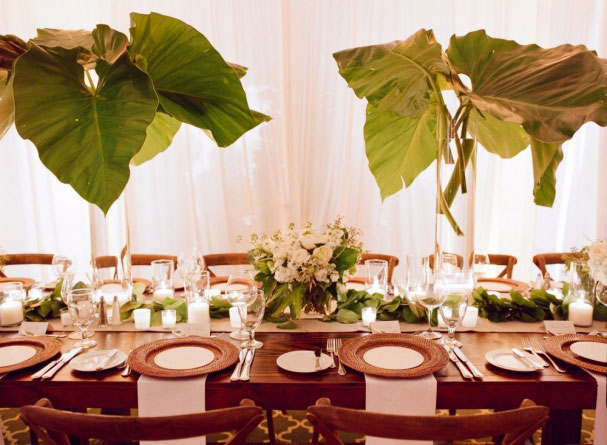 Big Leaf Centerpieces
A few large, impactful leaves in tall clear hurricane is a beautiful, modern way to fill a large space with limited resources. Photographer: Carrie Patterson Photography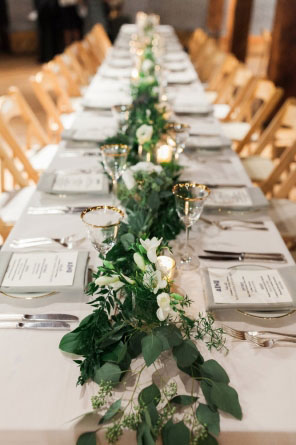 Green Garland Runner
For narrow tables, a pretty garland of fresh greens can decorate without taking up too much space. Photographer: Tim Ryan Smith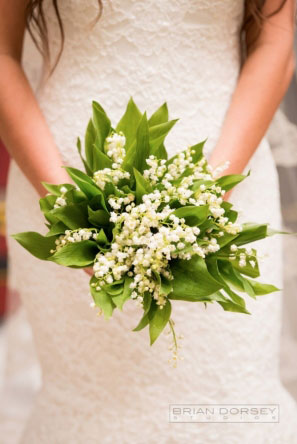 Greenery Bouquet
Using only two types of plants in this bouquet, Lily of the Valley and greens, let's the bride's dress shine while giving her a beautiful nosegay to carry on her wedding day. Photographer: Brian Dorsey Studios
Plants As Decor
Store bought fern plants in modern planters can decorate small spots at your wedding that need a little life. The bathrooms, corners of the bar, and the dessert table are good spots for these cute ferns. Photographer: Nicole Geralut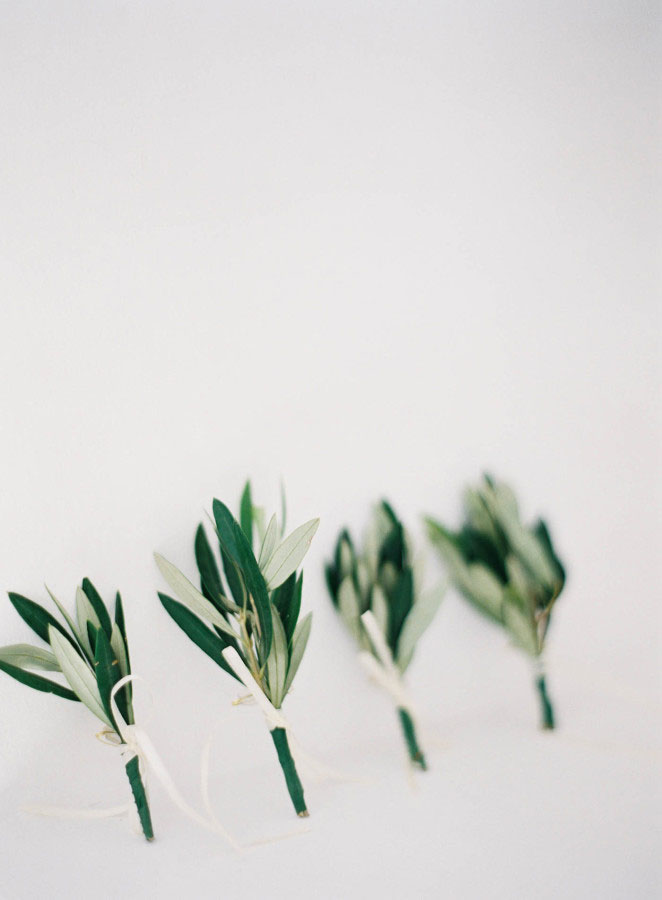 Greenery Boutonnieres
Lovely olive branches make contemporary pin on boutonnieres that will look great through the last dance. Photographer: Jen Huang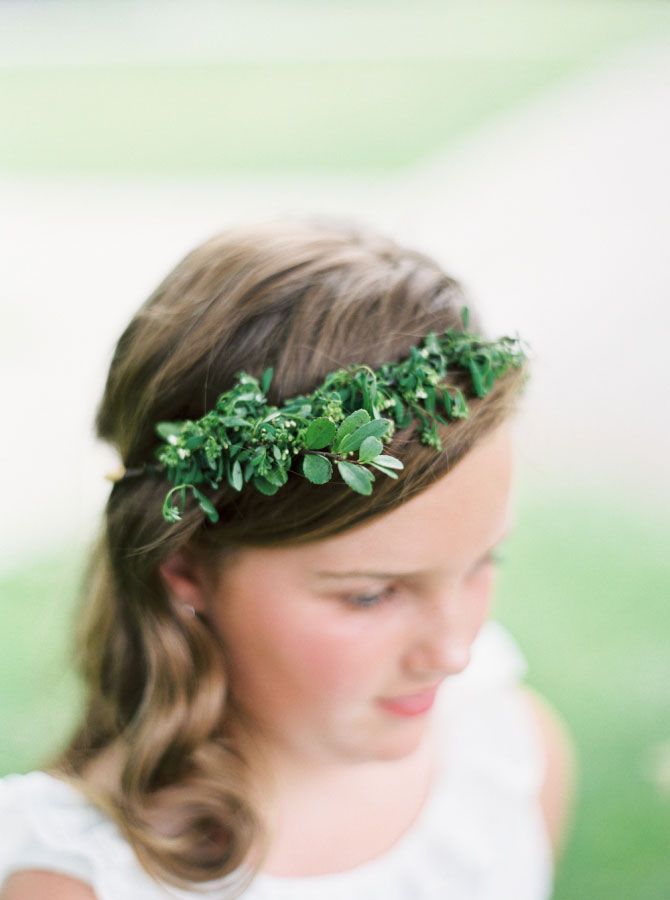 Greenery Hair Crown
Keep the greenery trend going right up to the top of your head with a dainty hair crown made of whimsical greens. Photography: When He Found Her.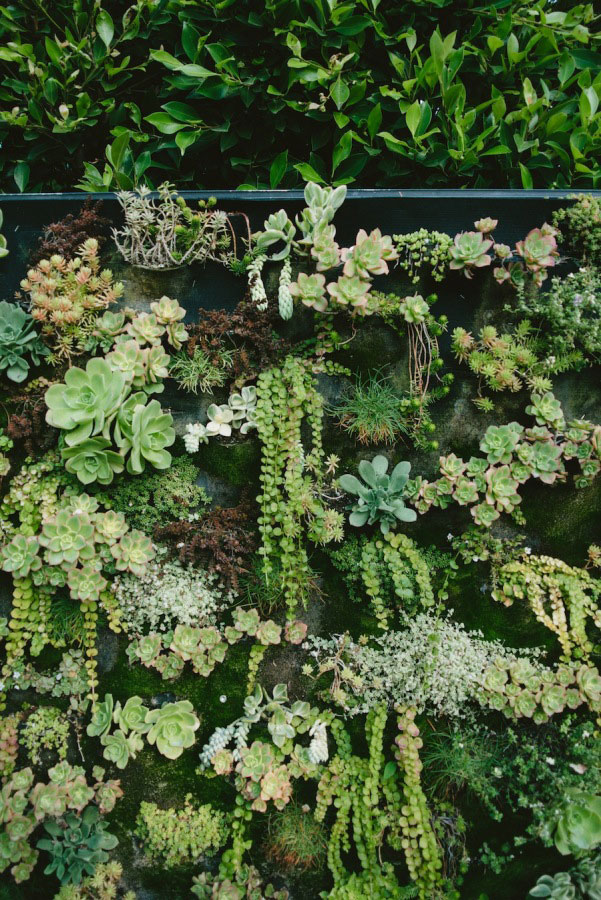 Greenery Wall
A living wall, made of ferns, moss, and succulents, would look great behind a cake table or in a large scale behind the spot you get married. Photographer: Sargeant Photography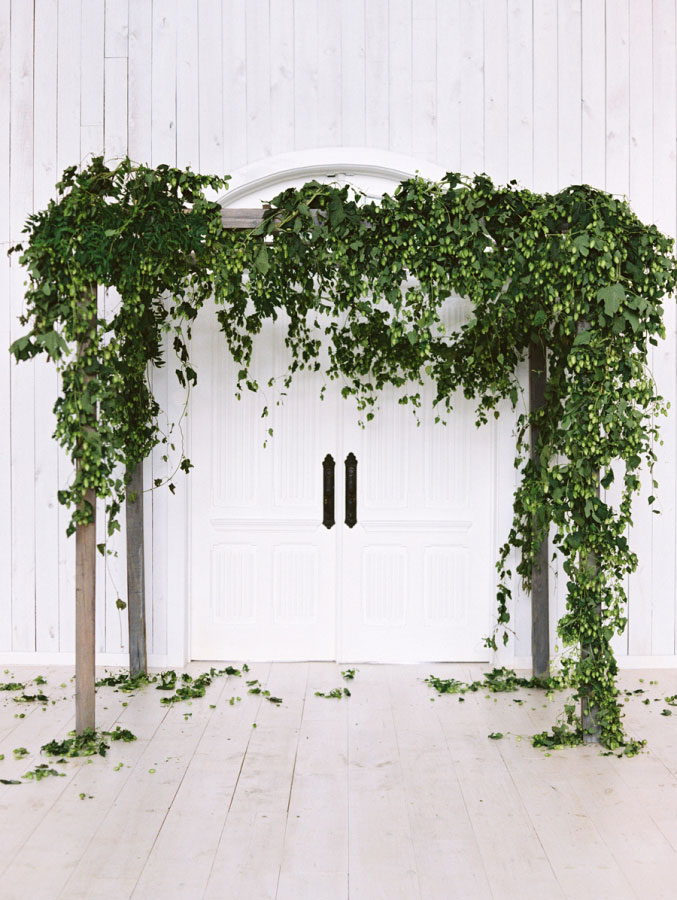 Greenery Chuppah
A basic chuppah frame, covered in smilax, is a contemporary way to bring the greenery trend into your Jewish ceremony. Photographer: Charla Storey Photography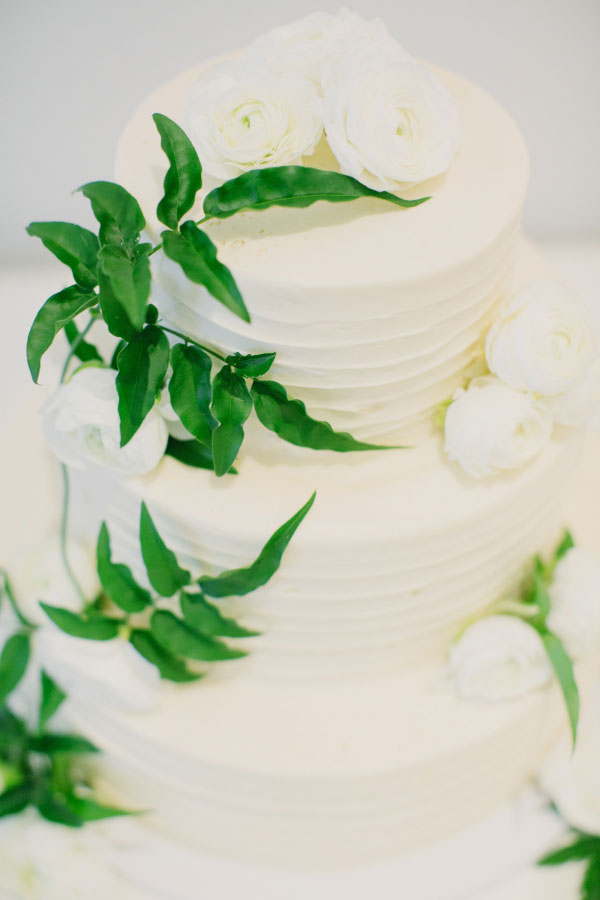 Greenery Cake
A basic white cake can be made formal by adding a few sprigs of greenery and white flowers to match the buttercream frosting. Photographer: This Modern Romance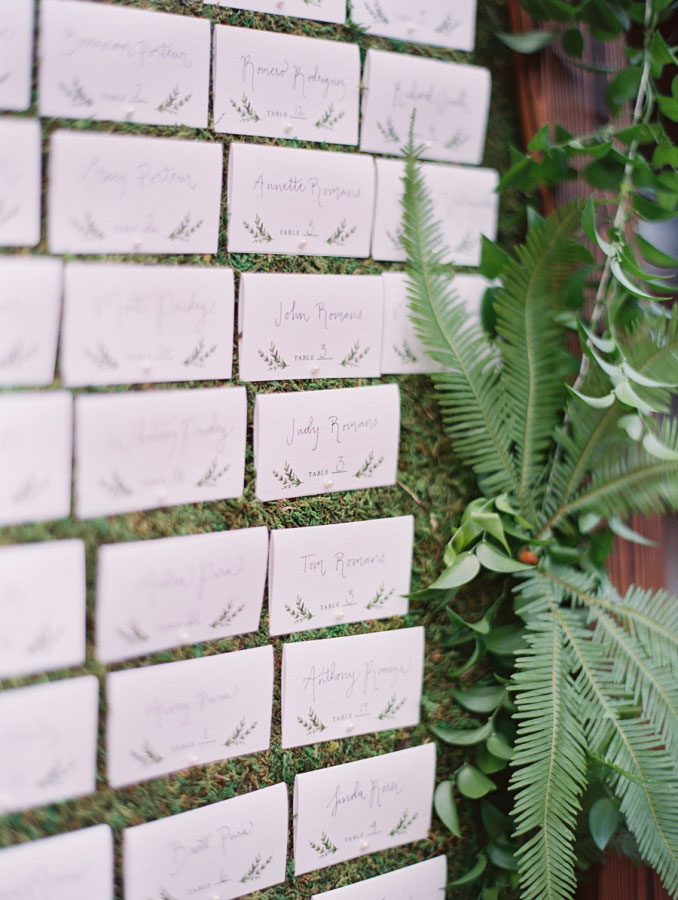 Escort Cards with Greens
Pinned onto moss boards, decorated with ferns, and printed in a pretty font, these escort cards are a lovely way to give our guests a taste of the decor that's to come in the reception space.