October 15th, 2018 • Contributor: Cricut Blog Team
If you, or someone you know, has always wanted to take up crafting but didn't know where to get started, we've got the perfect gift guide for the beginner crafter. We're going to show you some of our favorite Cricut products so you can make a number of different projects in areas like card-making, home decor, t-shirts and more.
Take our tour below and we promise, you'll leave with great gift ideas for the crafter in your life (or maybe for yourself!).
Cricut Cutting Machines
If you've heard of Cricut cutting machines but never know which one is right for you (or if you're looking to gift a machine), we've got some suggestions!
1. Cricut ExploreⓇ family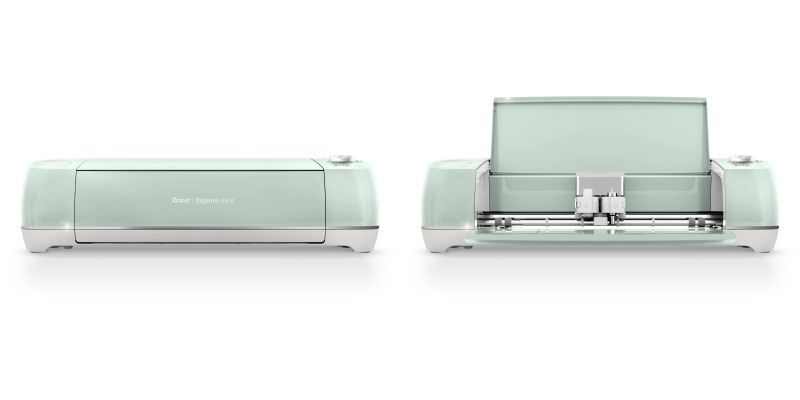 The Cricut Explore family of machines can intricately cut up to a hundred materials including favorites for beginner crafters like cardstock, vinyl, and iron-on. With these materials, you can create amazing cards, decals, stencils and embellished fashion like t-shirts. Cricut Explore Air™ 2, the newest machine in the lineup, cuts up 2x faster than any other Explore family machine, so if you're a beginner and looking for speed in your crafting process, this is the machine for you.
Visit shop.cricut.com to see the Cricut Explore family lineup in a number of amazing colors and different bundles with materials that beginner crafters love.
2. Cricut Maker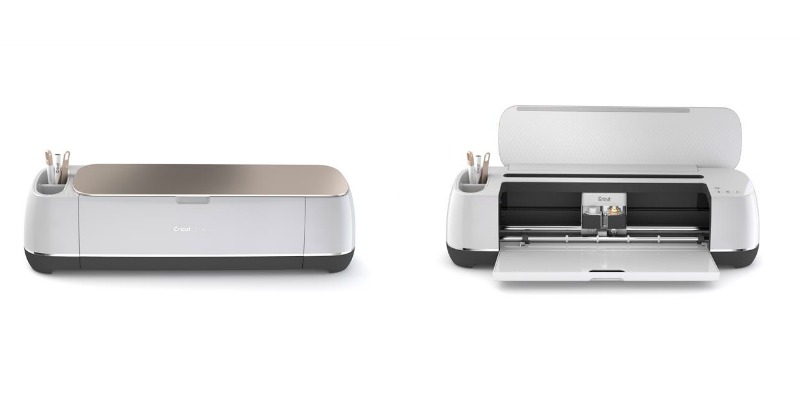 If you are someone who wants to take your crafting from zero to sixty, Cricut Maker will open up the possibilities of what you can make. Cricut Maker cuts hundreds of materials, including beginner favorites (like the materials listed above) as well as materials for crafters interested in working with leather, balsa wood, and other unique materials.
Cricut Maker will help you make everything from amazing dimensional projects, like vases and wall decor, to fabric and leather fashion accessories that are cut out instantly. If you are interested to learn even more about what makes Cricut Maker different than the Explore Family of machines, check out this blog post.
Visit shop.cricut.com to see Cricut Maker. It comes in a number of colors and crafting bundles so you can choose what is right for you.
Cricut Hand Tools
If cutting machines aren't the right place for you to start, Cricut has a number of amazing craft hand tools and accessories that will outfit your future craft room. They're also great gifts for stocking stuffers or for that friend you know aspires to be an Etsy shop owner.
3. Cricut TrueControl™ Knife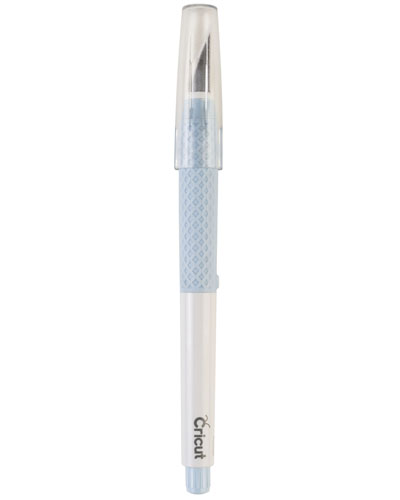 Get ready to upgrade your old precision knife or box cutter… Cricut's TrueControl Knife will give you the best hand-cutting experience around! This precision blade has unique safety features, with its superior blade lock system, that gives you better control and beautiful cutting results every time. You can cut a wide variety of materials with this blade including paper, cardstock, thin plastics, canvas, and more. Imagine all of the cards you could make!
Visit shop.cricut.com to get your TrueControl Knife for the holidays. You can also get the TrueControl Knife in a number of beautiful colors.
4. Cricut Self-Healing Mat
A perfect companion for the TrueControl Knife, this self-healing mat will give you the best cutting surface. The mat has multi-angled grid lines on one side and more inspiration with a decorative print on the other, as well as easy-to-read numbers on a wide 1" border. For beginner crafters, this self-healing mat is a must-have.
Visit shop.cricut.com to see the Self-Healing mat in a number of sizes and colors.
5. Cricut Acrylic & Cutting Rulers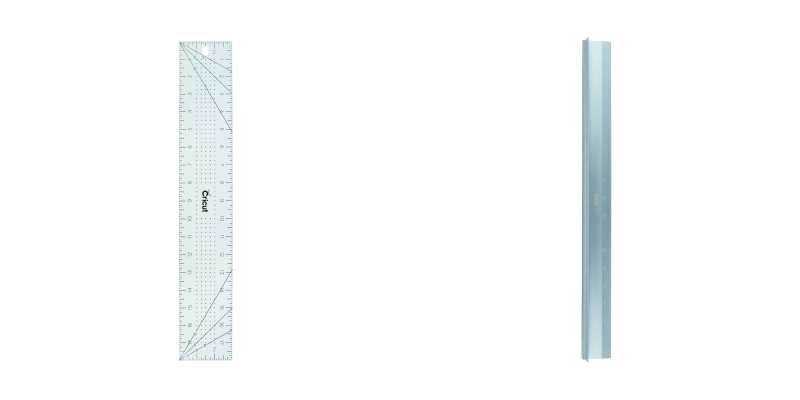 Cricut's new ruler options are amazing for the student, teacher, crafter, or basically anyone in your life that needs a solid measuring or cutting ruler solution.
The Acrylic Ruler (on the left) makes sure no project is too big for whatever you need to measure. The ruler has a frosted finish with easy-to-see measurements for visibility with light and dark materials. Visit shop.cricut.com to shop the Acrylic Ruler in different sizes and colors!
The 18" aluminum Cutting Ruler has a stainless steel straight edge so you'll never get chipped edges when cutting with your precision blade. On the base of the ruler, there's a textured, non-slip grip that gives you the ultimate grab when you're working on your craft tables. The ruler also has a protective guard that shields hands from sharp cutting tools. You can shop this amazing ruler in different colors on shop.cricut.com.
6. Cricut Rotary Cutter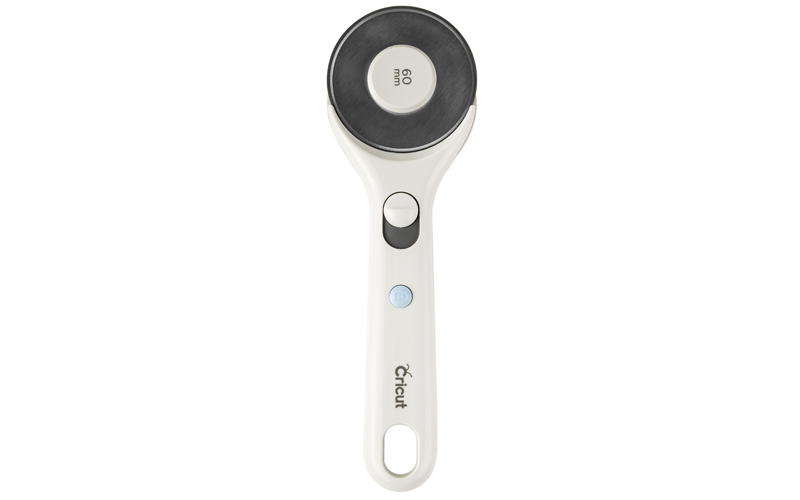 This Rotary Cutter is has a premium steel 60mm blade that cuts through multiple layers or thick materials like denim, batting and more. It's sliding quick-release blade cover makes it safe when it's not in use. For someone in your life that is interested to test out sewing crafts, this is a great beginner gift. Find the Rotary Cutter on shop.cricut.com.
7. Cricut Basic Tool Set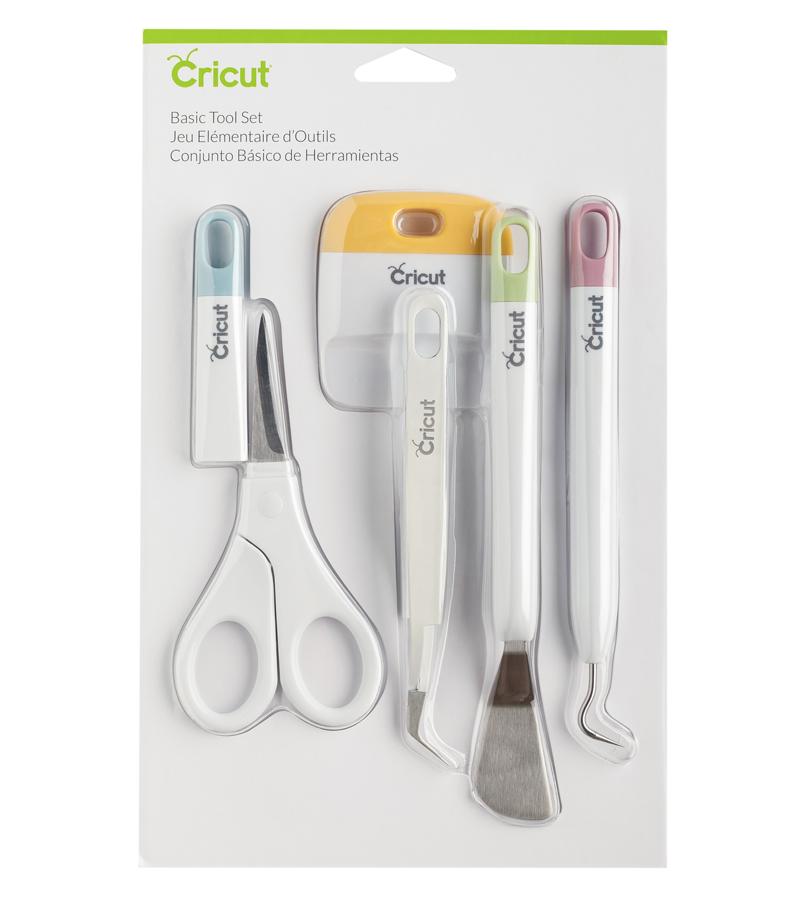 This Basic Tool Set has everything the beginner crafter in your life needs! From scissors to a scraper, for getting bubbles out of your iron-on or vinyl, to a weeder (that is the ultimate tool for weeding vinyl!). You can find this Basic Tool Set and a number of other toolset options on shop.cricut.com.
Cricut EasyPress and Iron-on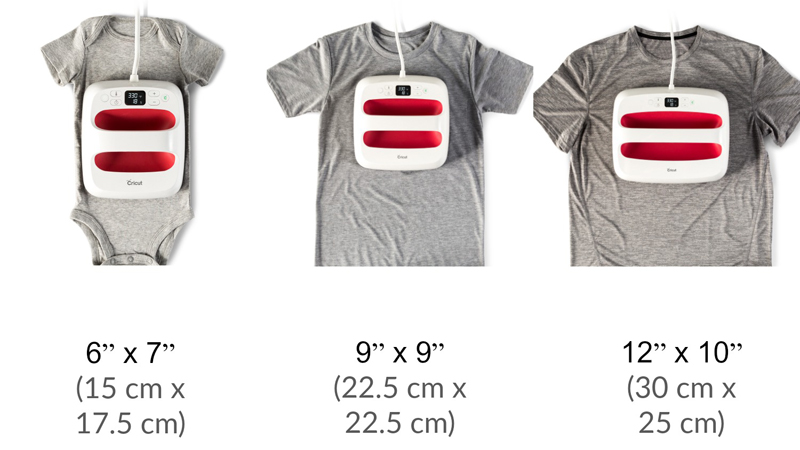 If you're someone who just wants to make iron-on projects like t-shirts, canvas bags, onesies and more, we have some incredible Cricut recommendations for you! With the speed of a heat press and the convenience of an iron, EasyPress 2 comes in three sizes that offer flawless results to make almost any iron-on project in 60 seconds or less. EasyPress 2 gives you projects you'll be proud of every time. To learn more about Cricut EasyPress visit Cricut.com.
Shop all three sizes and different EasyPress 2 bundles at shop.cricut.com.
9. Iron-on designs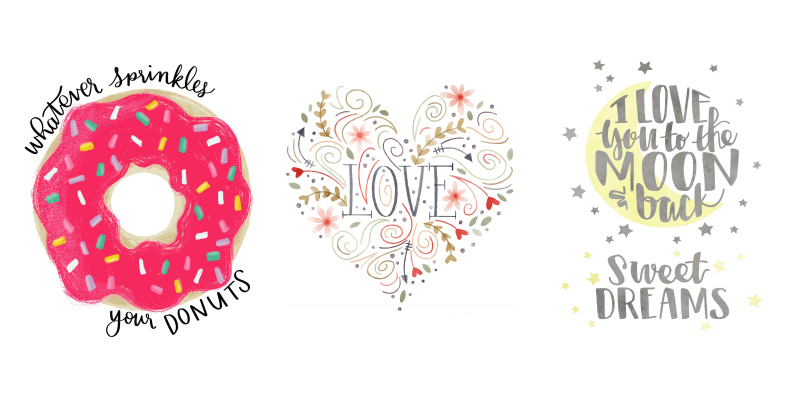 Iron-on designs are pre-made designs you can iron-on directly to your canvas (no cutting machine required!). Cricut offers a number of different iron-on designs for different types of things you love - from onesies to t-shirts - and so much more. These iron-on designs would make great stocking stuffers or a fun family activity during the holidays!
Find a variety of Iron-on designs at shop.cricut.com.
10. Cricut EasyPress Mat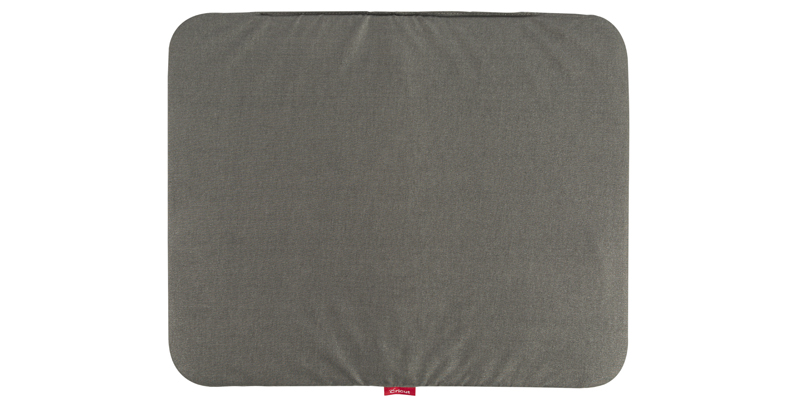 Cricut's EasyPress mats are the best surface for your EasyPress iron-on experience. You can use them on any surface without the worry of burning your table. Match your mat size to each EasyPress 2 for professional iron-on results. Use the larger mats for full-coverage or a smaller mat if you need a raised surface or just the perfect pad for your choice of EasyPress 2. Change up the mats depending on your preference and project size.
Find Cricut's EasyPress mat sizes on shop.cricut.com.
If you love these crafty gift ideas for yourself or your beginner crafter bestie, tell us in the comments! We want to provide you with the best recommendations to make your holiday gift-giving amazing. #CricutMade