September 27th, 2018 • Contributor: Cricut Blog Team
We know many of you still have questions about what makes Cricut Maker different from our Cricut Explore family of machines. If you're thinking about questions like…
What can Cricut Maker cut that my Cricut Explore machine can't cut?
Can I use the new Cricut Maker tools, like the Knife Blade, in my Cricut Explore machine?
Is it worth upgrading from my Cricut Explore machine to Cricut Maker?
We hear you and we want to make sure you as many of your questions are answered. So let's talk about Cricut Maker compared to the Cricut Explore family of machines. This includes the Cricut Explore Air 2, Cricut Explore Air, Cricut Explore One and Cricut Explore.
More Tools. More Materials. More Possibilities.
Let's start with the biggest difference between the machines, Cricut Maker's Adaptive Tool System™. Cricut Maker has a completely different technology built into the machine, that we call the Adaptive Tool System, which allows for us to expand the suite of tools you can use for a number of cutting and scoring applications.
The Adaptive Tool System can control your tools to cut from side-to-side, move up and down, and lift and turn, so you can cut more materials with more pressure than ever before. This is what makes it easy to cut through fabric without a backer (right off of the bolt) using the all-new Rotary Blade. We'll talk more about the Rotary Blade below. Cricut Maker can cut hundreds of materials from delicate papers and fabrics to denser materials like leather, chipboard and balsa wood. To see the full list of materials you can cut with Cricut Maker, follow this link.
Cricut Maker has 10X the cutting power
Our Cricut Explore family of machines has a drag blade technology system that moves up, down and cuts side-to-side. While you can still cut a number of amazing materials, they have to be stabilized otherwise the blade will get stuck in the fibers. It also makes it difficult to cut through dense materials like balsa wood, basswood, and leather because the Cricut Explore Family doesn't have the same pressure as the Cricut Maker.
You can still cut up to a hundred materials like vinyl, iron-on, cardstock, and stabilized fabric, using the blades available with the Cricut Explore family of machines. To see the full list of materials the Cricut Explore family of machines can cut, follow this link.
What tools can be used with what machine?
Now that we've explained the technology differences between the Cricut machine lines, we want you to know what tools you can use with what machine.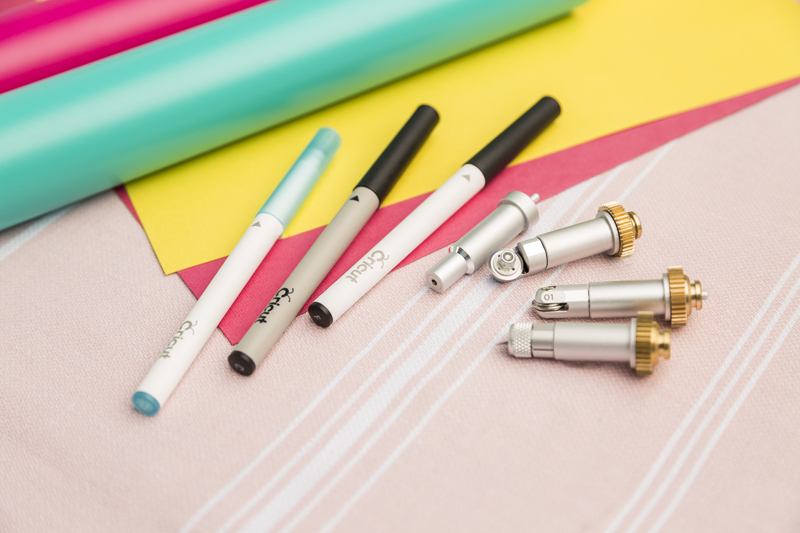 Cricut Pens, Fine Point Blade, Rotary Blade, Single Scoring Wheel and Knife Blade.
All of the tools you love and use with your Cricut Explore family of machines also work with the Cricut Maker. This includes the Fine Point Blade, Deep Point Blade, Bonded Fabric Blade, Scoring Stylus and Cricut Pens.
The new tools that were designed specifically to work with Cricut Maker, because of the Adaptive Tool System, include the Rotary Blade, Knife Blade, and Single and Double Scoring Wheels.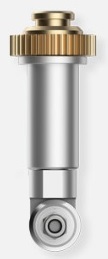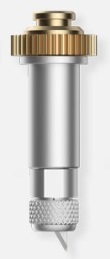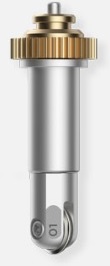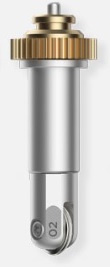 Rotary Blade
Rotary Blade brings infinitely customizable, precision fabric cutting to the home for the very first time. Use it to cut cotton, fleece, denim, and more. With its gliding, rolling action, it cuts virtually any fabric quickly and accurately – without backing material. Rotary Blade comes in the box with Cricut Maker.
Knife Blade
The extra-deep Knife Blade cuts through dense materials up to 2.4 mm (3/32") thick with unprecedented ease and safety, almost like an automated X-ACTO® blade. It's ideal for thicker materials like balsa wood, mat board, and heavy leather. Check out more on the Knife Blade here.
Single and Double Scoring Wheels
Scoring Wheel makes a deep single-line score perfect for uncoated light materials like crepe paper, light cardstock and even acetate.
Double Scoring Wheel creates two deep, parallel score lines that are ideal for coated, heavier materials like poster board and cardboard.
We know many of you ask why you can't use these new tools with your Cricut Explore family of machines. You can see at the top of the tools that were designed for Cricut Maker that they have the gold gear-like attachment. That is what directly connects to Cricut Maker's Adaptive Tool System so it can use the different controlled movements we discussed above. The tools aren't compatible with the Cricut Explore Air family of machines because the housing technology is simply different.
What else is different between the Cricut machine lines?
Aside from the technology, there are some design differences. Cricut Maker does not have the materials dial like the Explore Family of machines. You now choose your material from Design SpaceⓇ once you get to the cut screen. We've also provided more storage space for your tools in the Cricut Maker, added a mobile device dock on the machine - so you can do hands-free designing - and a USB port for charging your mobile devices.
Cricut Maker comes in three colors: champagne, rose and blue.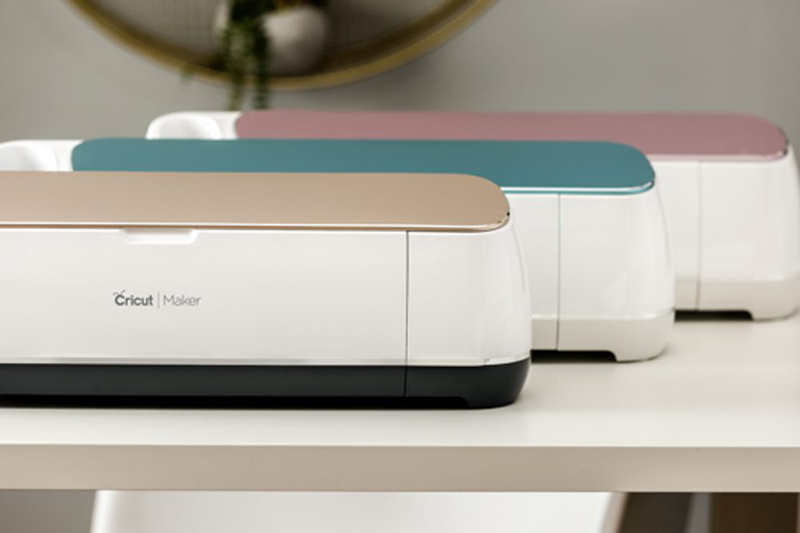 The Cricut Explore family of machines comes in a number of different colors across the different machine lines. Some colors you can only find at certain retailers like Michaels, JOANN, Hobby Lobby and more, so if you have a color palette you love, keep an eye out for where you can find the right one for you.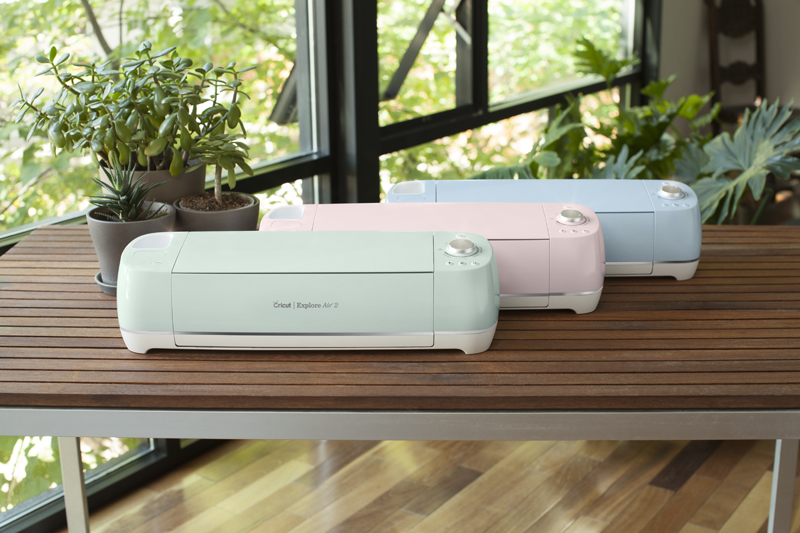 Cricut Explore Air™ 2 in mint, rose and glacier blue.
If you haven't had a chance to check out the all-new Bold Cricut Explore Air 2 machine lineup, make sure you learn more here.
To view Cricut Maker compared to the Cricut Explore family of machines and their differences, we also have a comparison chart on shop.cricut.com.
Which machine is right for me? Should I upgrade?
First of all, we have to say we love both of our machine lines. Our best-selling Cricut Explore family of machines have opened up the possibilities of what crafters can make for more than five years. Cricut Maker takes those possibilities to the next level.
If you are a crafter, designer, sewer or really any type of creator, Cricut Maker gives you the possibilities to take on new projects you couldn't imagine you could do from your home.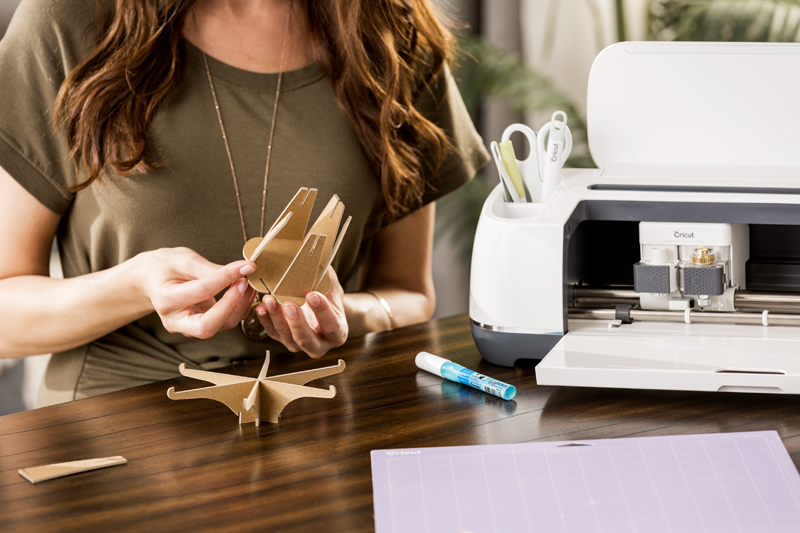 Cutting and applying chipboard to make incredible 3D projects.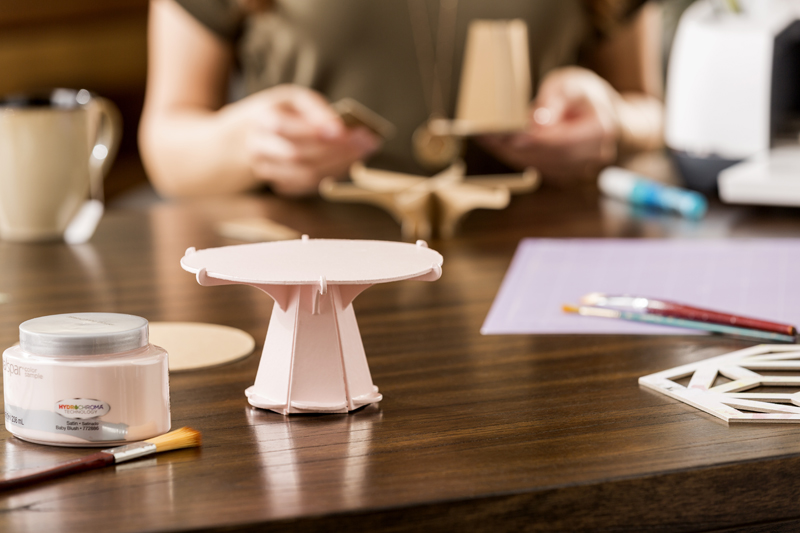 Like this 3D cake stand that was cut on Cricut Maker and painted over for a premium look.
If you love your Cricut Explore family machine and really stick to cardstock paper projects, iron-on and vinyl, the Explore lineup is a great option for you.
However, if you're someone who likes to push the boundaries of what you can make - from 3D to sewing and fabric projects - and are looking for the next evolution in cutting machine technology, Cricut Maker is the right choice. We want to bring you more tools, more materials, and more possibilities so you can make anything you can imagine.
We hope this was a helpful guide to what differentiates Cricut Maker from the Cricut Explore family of machines. Tell us in the comments which machine you use and why, and we will answer your questions as they come in. #CricutMade