November 16th, 2018 • Contributor: Jenn Crookston, Team Cricut
Raise your hand if you're hand making gifts this year for the holidays. Now raise your other hand if you've been looking for a way to label those gifts in a way that adds to the gift instead of taking away from it?
I have been so excited to share these projects with you because I think each one adds an extra touch of love to the gift and in many cases gives it a professionally finished look.
Before we get started, don't forget we have our 8WEEKDIY discount going strong. Head over to shop.cricut.com to order the supplies you need for these projects and with that discount code save an additional 10% on your total purchase (purchase must be over $50 and does not include machines or Cricut Access).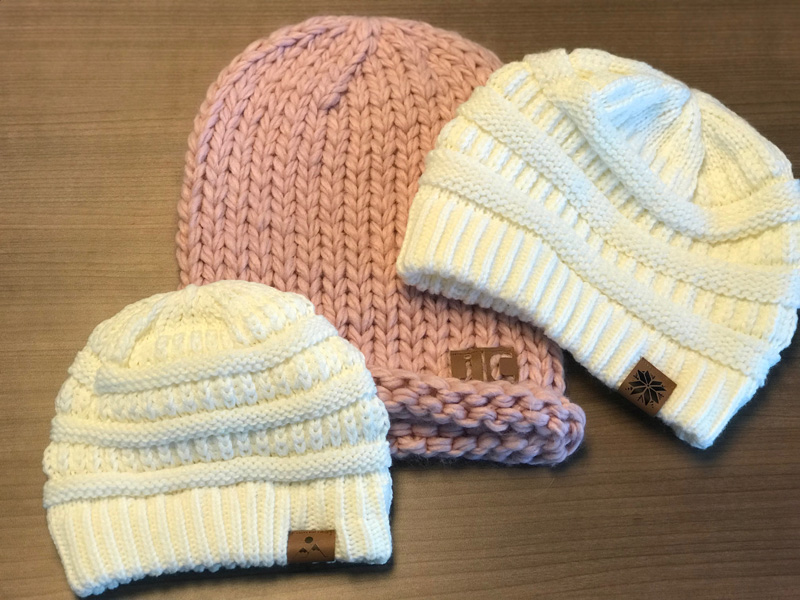 Let's start with our leather labels.  To create these 3 labels I used Cricut Genuine Leather in Camel and the Deep-Point Blade in my Cricut Maker.  For the pink hat label, I had my initials jC cut out of the leather with a line in the middle to give it a bit of a brand label look instead of just initials.  This label is only 1.5" wide and 1" tall so it uses just a small amount of leather.
I then attached it to the hat with a straight stitch across the top and bottom of the label using a sewing machine and matching thread.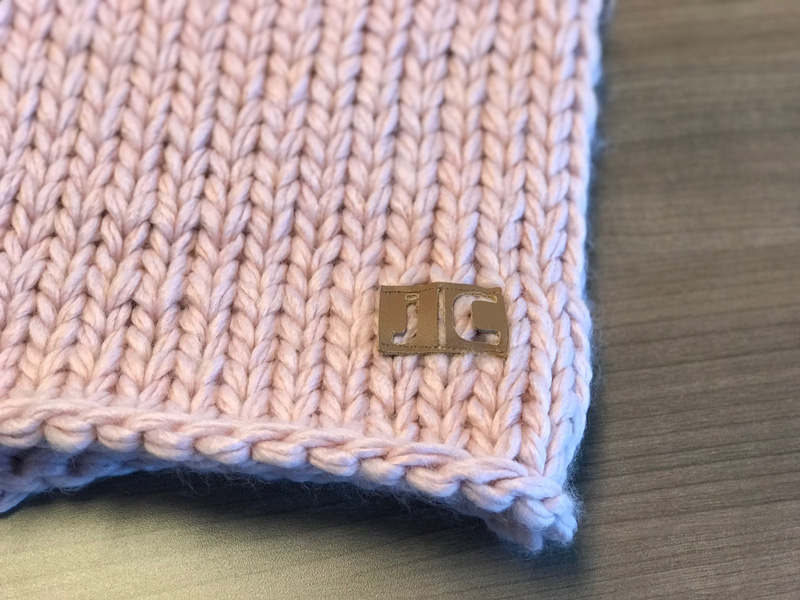 For the other two hats, I cut pieces of Genuine Leather in Camel - each piece is only 1" wide and then lengthened depending on image size and hat size. I then picked an image from Design Space (Mountain scene on one, snowflake on the other) and cut them out of black Everyday Iron-on at the appropriate size to fit on ⅓ the length and about ¾ the width of my leather label.
I was blown away once again at how tiny and intricate the Cricut Maker can cut. Because both of these images are so small I had to go nice and slow when I was weeding and it paid off. Just look at those thin lines on that mountain scene.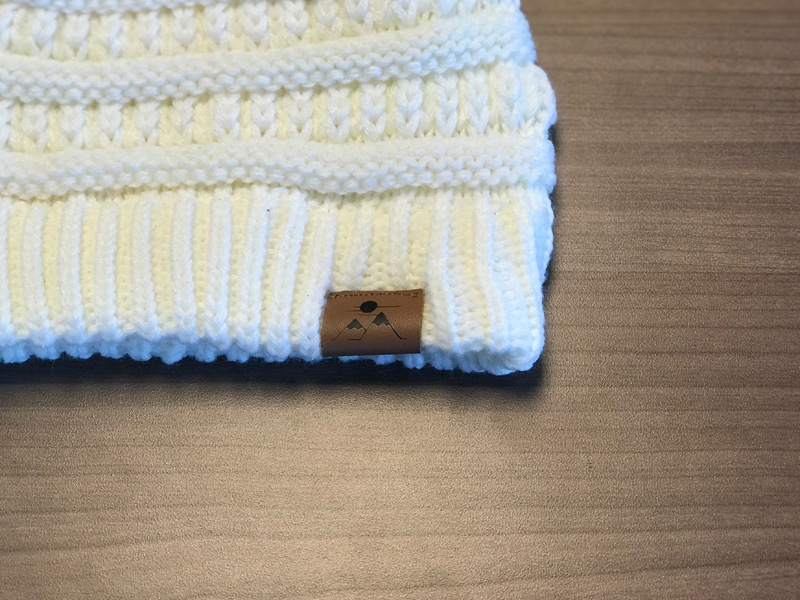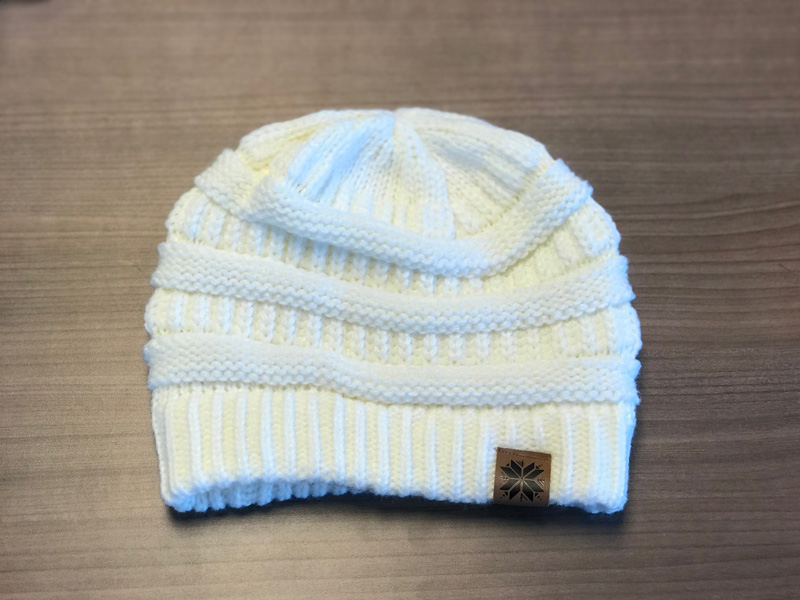 To attach these labels to the hat I folded them over the edge and then stitched the top and bottom together with the hat sandwiched between with thread that matched the leather.
Cut files for leather tags can be found here and here.
Our next labels are so fun and so simple.  You're going to love me forever for this one.  Using a piece of 1.5" wide satin ribbon and some black Everyday Iron-on we created personalized tags for stockings and baby blankets and you could use this same idea for everything from handmade clothing to quilts.
The trick is to fold the ribbon in half with raw edges together and then inserted into the seam so it looks as if it was always supposed to be there. For the stocking, we used the tag to label who it belonged to. For the baby blanket, we had it say love on one side and mom on the other so there will never be any question who made the blanket for that baby's first Christmas.  I bet you're already thinking of ways to use this tag in your life!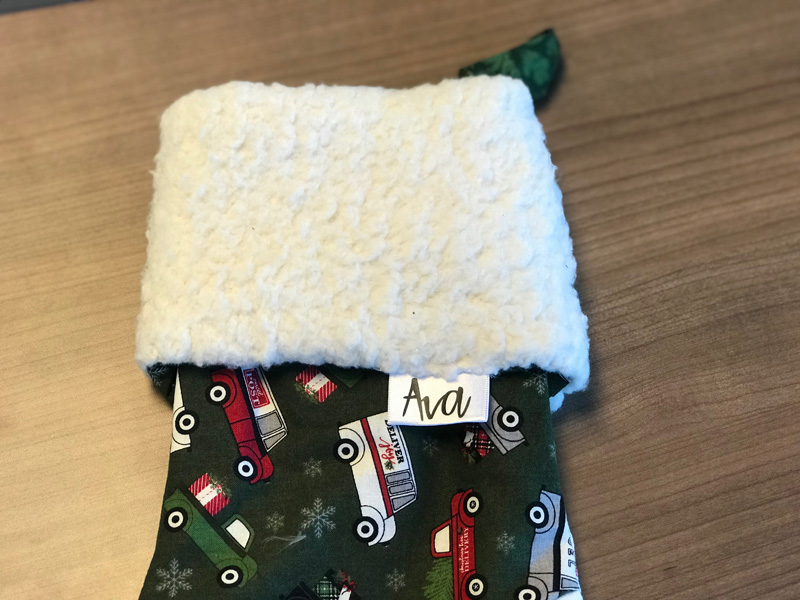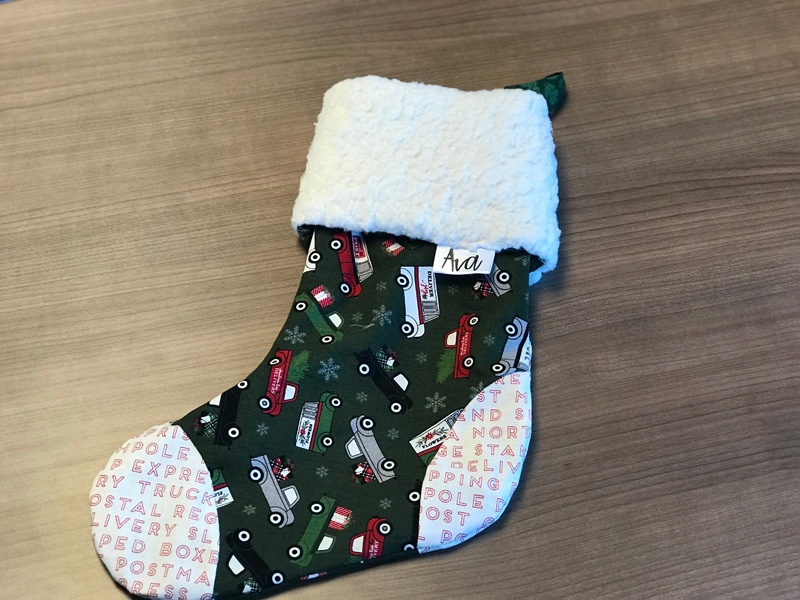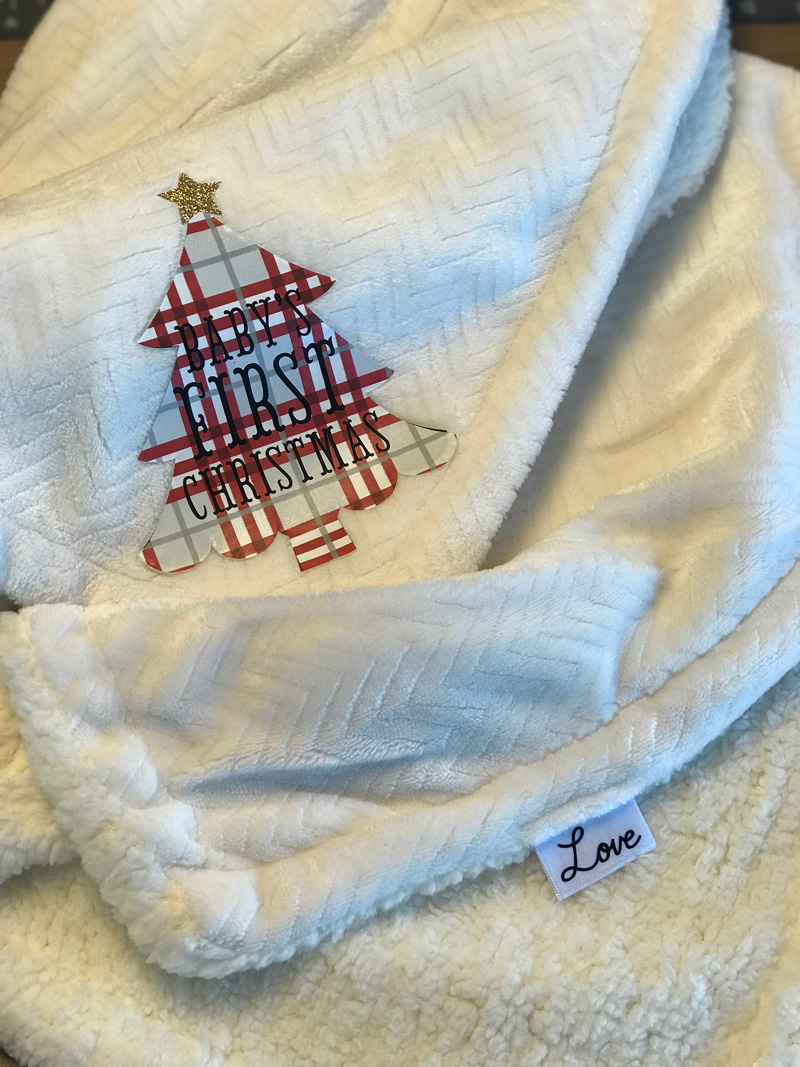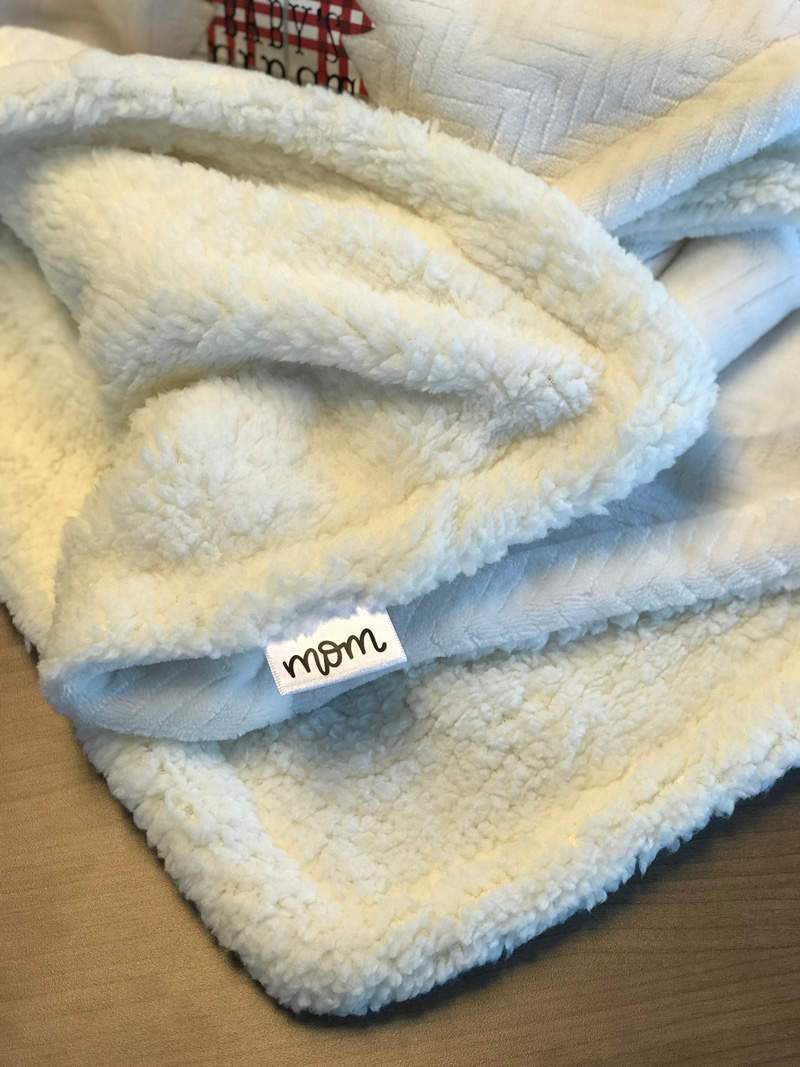 Sewn in seam tag cut files can be found here.
This last tag is a little different.  This is a tag that I created in Design Space using Print then Cut that can be attached to any item you've added Iron-on to that may go into the wash.  As the creators of these projects we know the washing instructions but the receiver might not. Whip up a batch of these hanging tags to be added to your personalized gifts and they'll last because the receiver now knows how to care for their gift.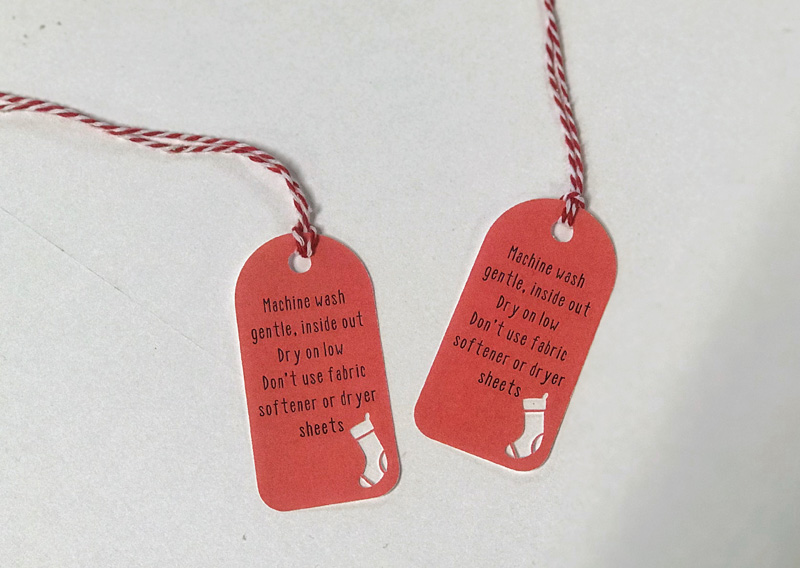 Get the hanging tag cut file here.
For more information on these fun ways to label your handmade gifts watch the Facebook Live below and be sure to tell us in the comments which one of these projects you're most excited about making!