February 10, 2017 • Contributor: Product Marketing Manager Cortney Haymond
So you need a quick card, but you have some quick questions …
I have received several questions lately on card making. What are the two biggest obstacles you ask?
How do I work with the scoring tool?
How do I use fonts with writing styles?
If either of these questions have crossed your mind, even for a moment, keep on reading (even if they haven't crossed your mind you should keep going, this is good stuff, if I do say so myself. Also there are pictures, just saying).
First order of business is picking the card you want to make. Whether it is from our awesome "Ready to Make" project collection, or one you are starting from scratch, there are a few things you will want to know.
Most cards have fold lines, if the card you're making has one you will need a scoring stylus. It looks like this…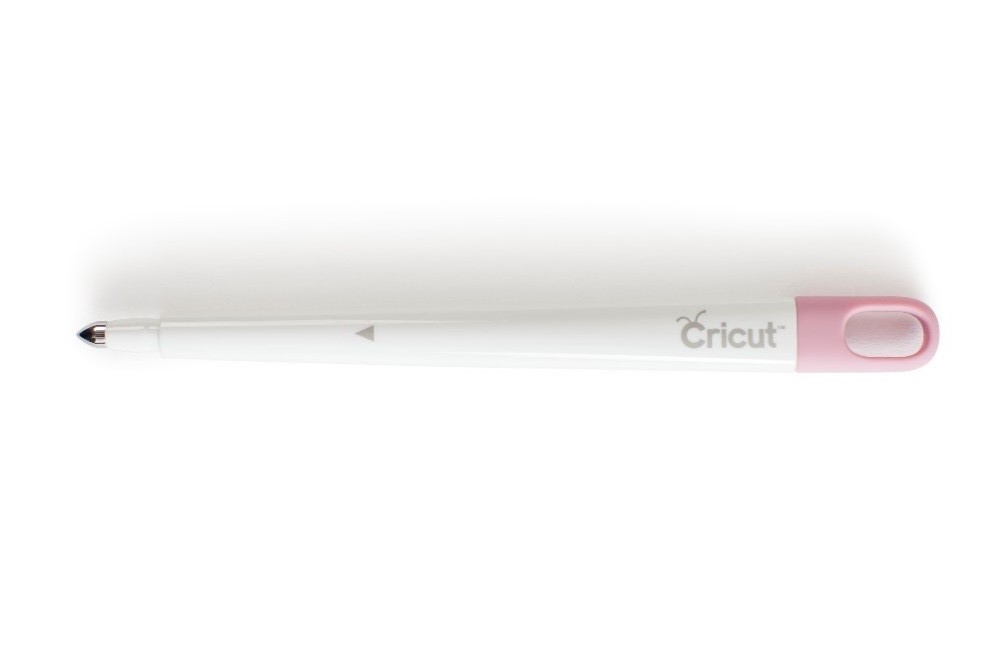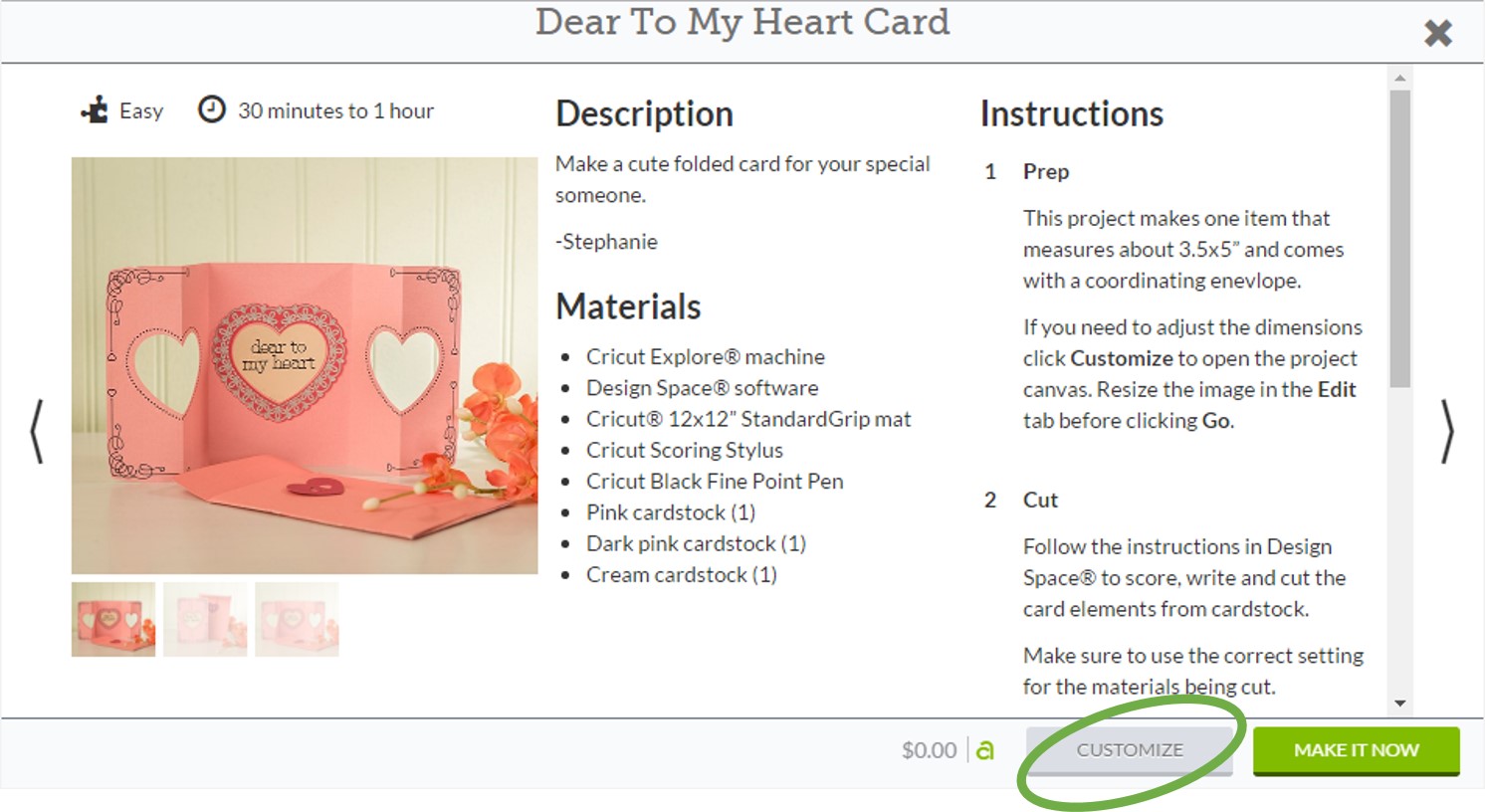 This card has four score lines (folds) in it, which I love because it sets it apart from the bi-fold cards outs there. Another thing I love about this card it that it combines cutting and writing/drawing. Once I have hit the customize button I can start to get creative.
The first thing I want to do is change the phrase. While I like this phrase, I want something a little curlier to match the fun embellishments on the sides of the card.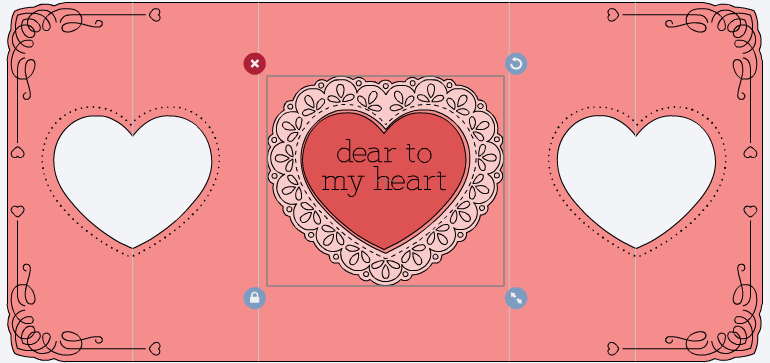 I will need to detach the writing layer from the heart in order to change the font.

Once I have done that I am going to delete the text and create a new text box. Now I can write whatever saying I want. After I have written out my phase, I am going to click on the edit tab and choose a font. Now because I want this to be written instead of cut, I am going to want pick a font that has an associated writing style. I can do that by clicking the first drop down menu and clicking "Has a Writing Style."

All you have to do now is pick the font you like the best. If you read my last post about fonts you will know that I have a lot of favorites, today I think I will use one called P.S. Post Script.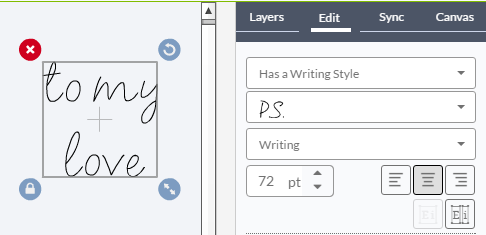 You will notice that the letters aren't connected at this point. If you would like to connect them, there are two different ways. First, in the edit tab there is a place for "Line Spacing" and "Letter Spacing." I think that I will use both.  By decreasing both the line space and the letter space, I am able to get the letters and words exactly where I want them.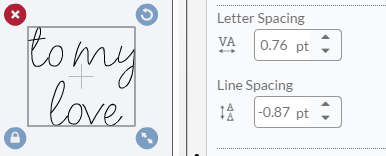 Want to know your second option? Of course you do!!! *In my announcer voice* "Okay, lets show our viewers at home what is behind door #2 ..."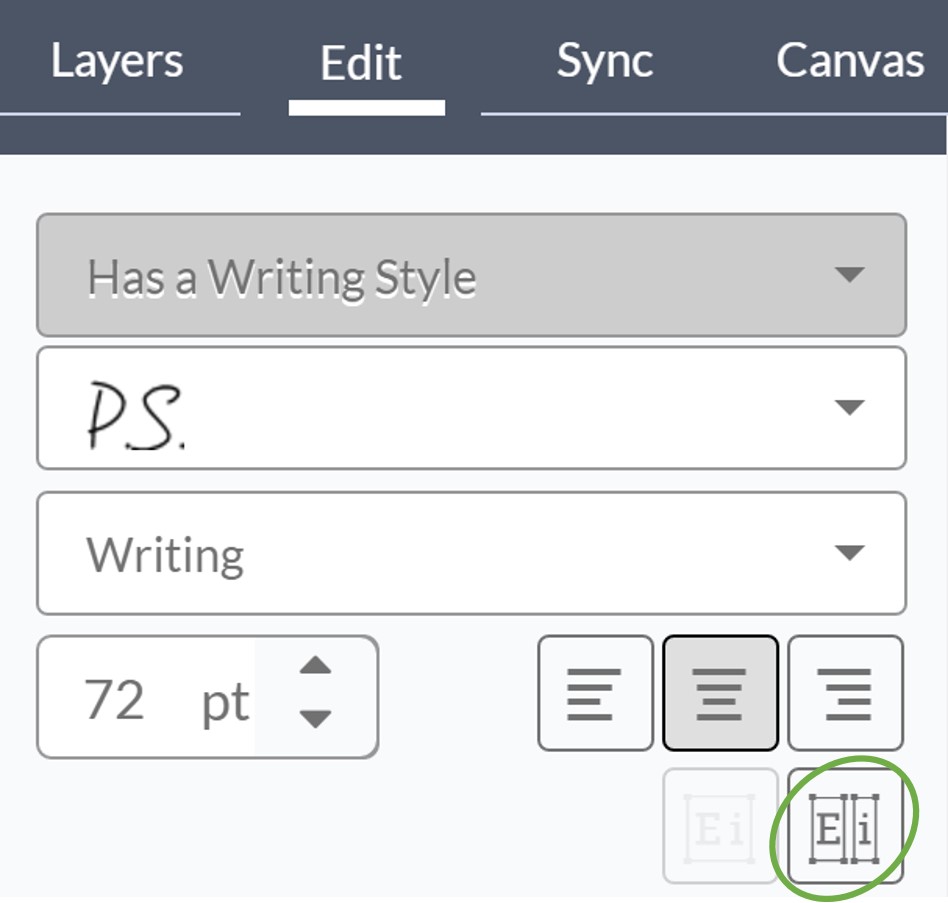 "It's the 'Isolate letters' button!" By isolating the letters, you can move them independently of each other to achieve the look you desire.
WARNING
Once you isolate the letters you cannot, I repeat, cannot change the font. I often make a duplicate of my phrase or word before doing this, just in case I change mind my mind (it happens a lot okay!).
After you have them in your desired configuration, draw a square around them with your mouse (or finger if you are on the app) and attach or weld them to one another (we will go over the difference of these two in another post, stay tuned).
Make sure you reattach your phrase to your card, or else it won't write where you want it to. Now just hit the go button and head to the cut screen. The biggest piece of advice I can give you (and this goes for more than just cards) is to follow the prompts on your screen. They will tell you when you need a scoring stylus and when you will need a pen. They both go in the same spot (clamp A, the one that doesn't have a blade) so you will only use one at a time.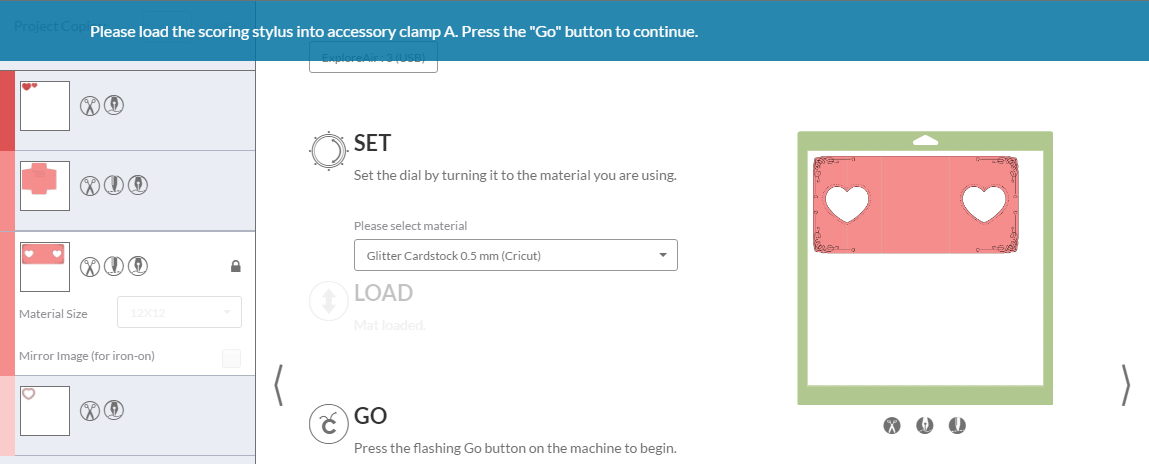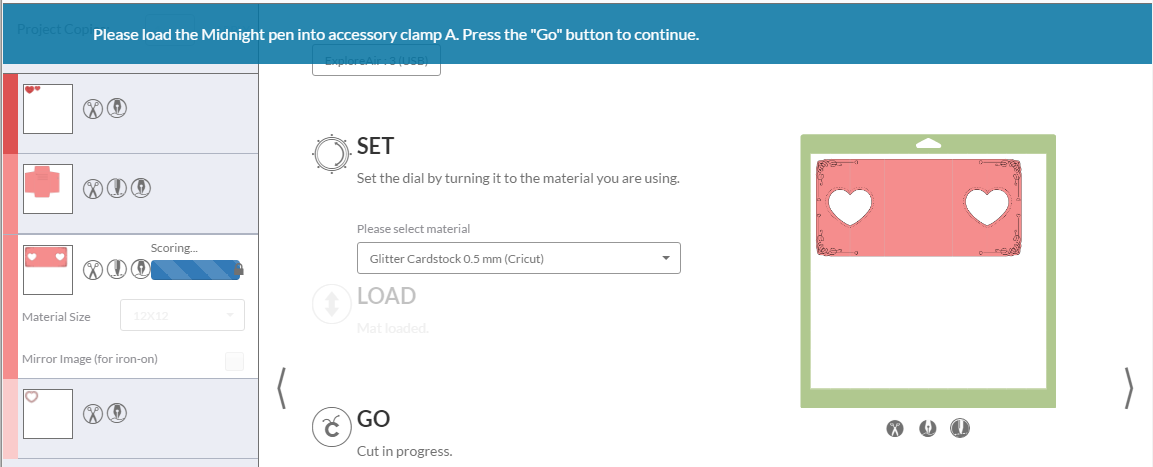 I have another tip for you. Remember that first picture I showed you of the scoring stylus (it's okay, you can scroll back up and look at it)? Did you see the arrow (you can go look at it again)? Well, when you put the scoring stylus or the pen for that matter into the clamp, if you don't see that arrow disappear, then you don't have it in all the way. For those of you with scoring stylus and pen frustrations you may want to try this ...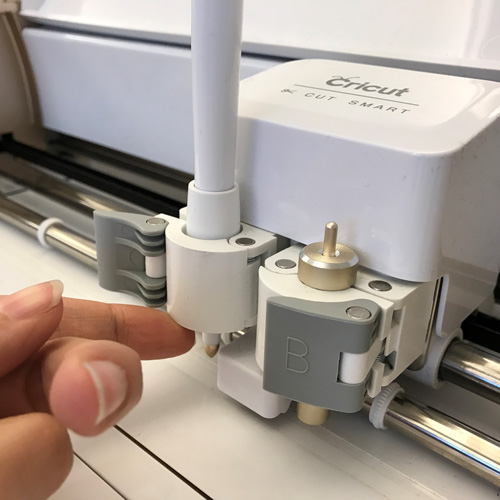 Hold up the clamp with your finger as you push the Stylus or Pen into place. This will help you to feel when it has clicked in correctly. From there just cut, assemble, and give to someone you love!
Did this post answer some of your questions? It did? Let me know in the comments below. You still have more? Well don't hesitate to ask, just do so in the comments section. Hugs and high fives all around!