September 1st, 2018 • Contributor: Cori George from Hey, Let's Make Stuff
Who here as created a Cricut Community profile? Raise your hands in the comments!  I'm Cori from Hey, Let's Make Stuff and you can find my community profile here. If you haven't yet created your profile, make sure to check out this post about getting started!
Today I wanted to share with you a few of my best tricks for getting your awesome work noticed over on Cricut Community! I recently had the privilege of speaking at the Cricut Mountain Make-a-Thon in Salt Lake City, both on photography and on creating your own signature style. Both are important for helping your work be seen on Cricut Community and for sharing on other social media platforms. Let's dive in!
1. Photography Matters
Yes, photography matters. But no, you do not need to hire a professional photographer for your work. Just take a little time to improve your photography. It really doesn't take much to take much better photos, I promise!
To start with, always shoot in natural light, always in the shade. Sunlight creates harsh shadows and indoor lighting can make your projects very yellow. Taking photographs on a porch or by a bright window is a great place to start.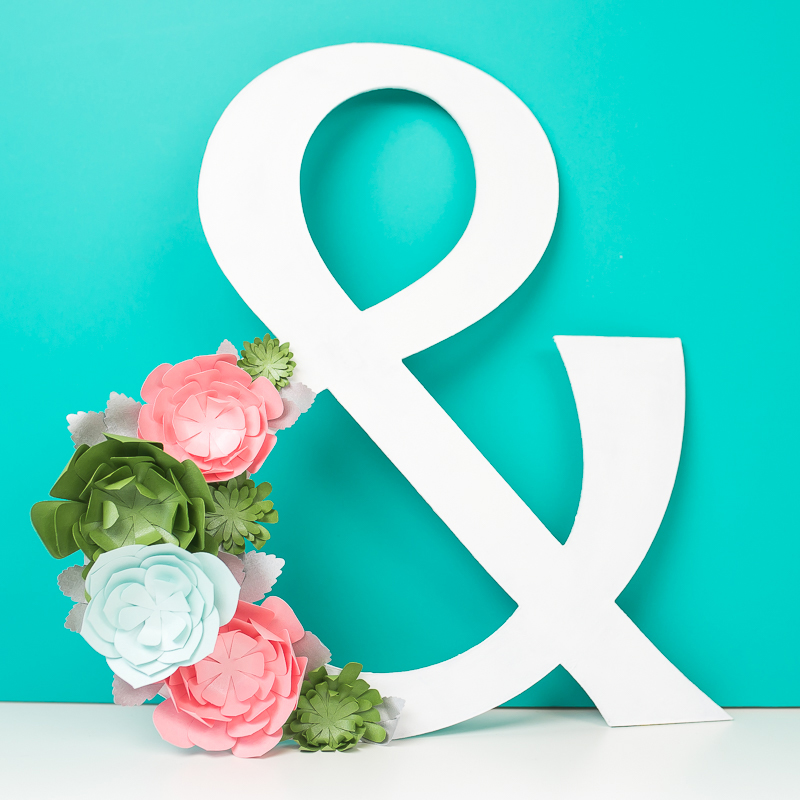 If you can't shoot in natural light, you may want to invest in an inexpensive set of indoor lights. These are my favorite and they allow me to take photographs at any time, day or night!
Also, remember that focus is key. On most smartphones, if you tap the screen while in your camera app, it will focus on where you tapped. Use this feature to help keep your projects in focus. No more blurry photos anymore, okay?
2. Styling Matters
How you shoot your photos matters. Think about the angles that make sense for your project. If you're shooting a card you made, take an overhead shot (called a flat-lay) and then stand the card up and take a shot with some depth from the side.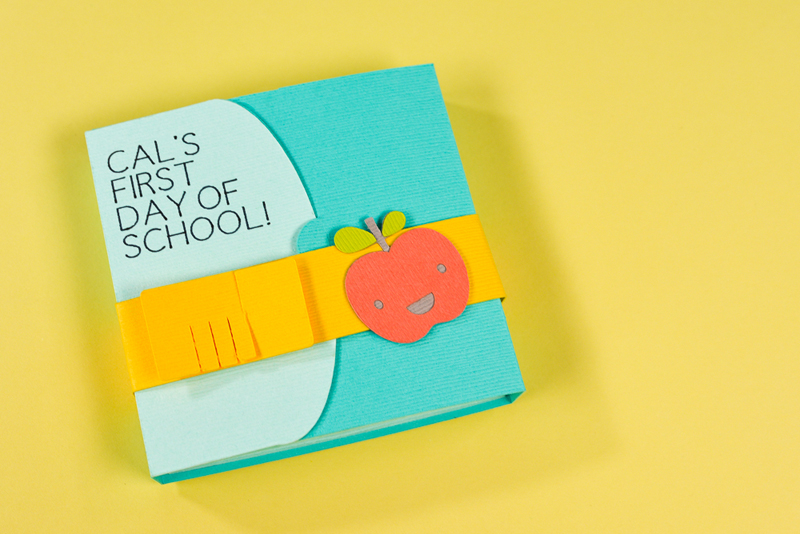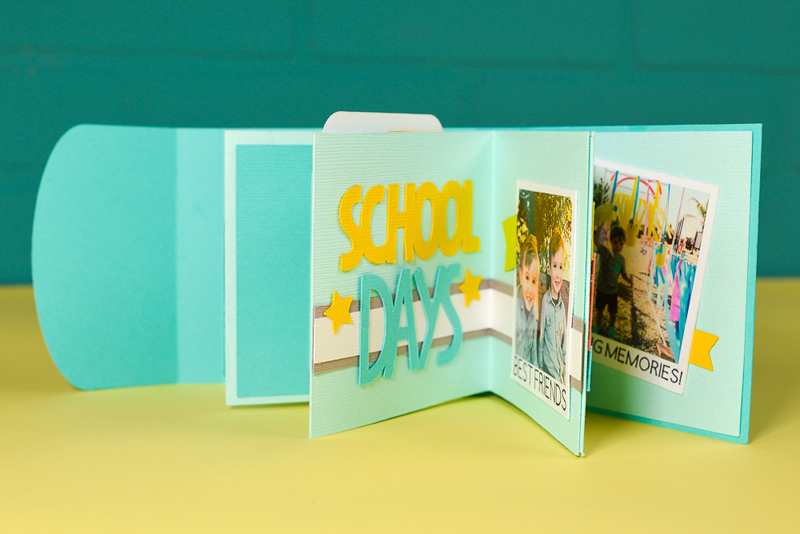 If you're taking a photo of a shirt, you can do a flat-lay style photograph and you could also have someone wearing it.
You can also use a fun background. Pick up a few different colors of foam core, or find some vinyl backdrops on Etsy to give your photos style and color!
3. Props Matter
While you may be tempted to just put your project on the table and take a photo, look around instead and see if there are ways you can add a little style and context to a photo.
Even just a cute pen next to a card, a book alongside a cute bookmark, or a bit of confetti next to a party banner can go a long way in telling the story of your project. Heck, I use pom-poms all the time to make things a little more fun.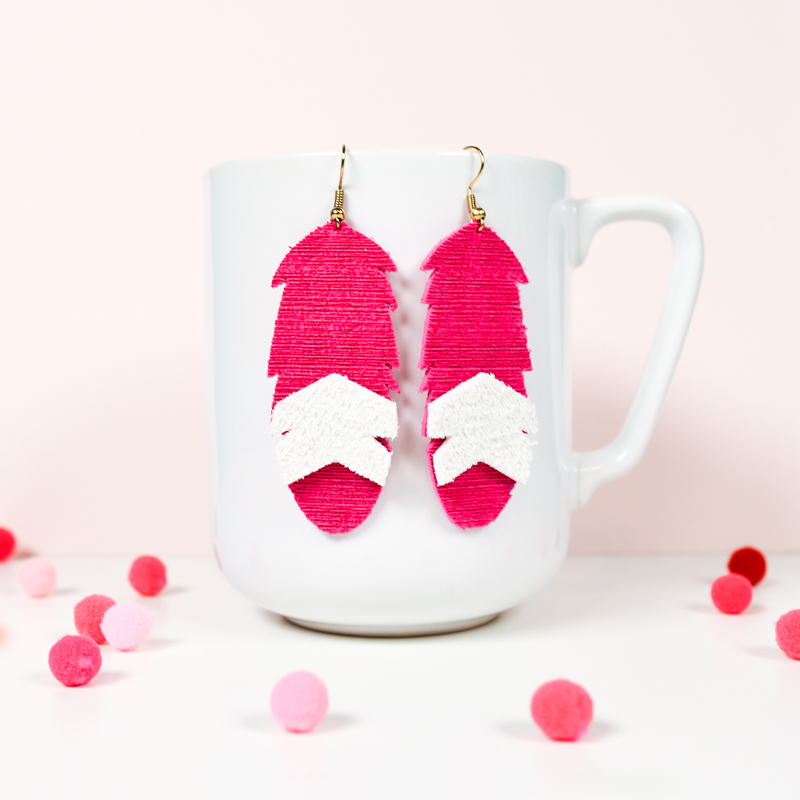 Just make sure that your props make sense along side your project—don't stage a journal with a bunch of party décor. No one journals at a party…at least not a party I want to attend!
4. Editing Matters
For editing on your mobile device, try Afterlight, a Color Story, or Snapseed. Once you get familiar with the processes that you like in these apps, making edits to your photos shouldn't take more than a minute or two—definitely worth the time!
Start by making sure your whites are as white as possible. These apps all have a way to change the "temperature" of your photo or adjust the "white balance." If your photo is too yellow, slide the slider toward blue, for instance. Play around with getting your whites as white as possible, and the rest of the colors in your photo should look pretty close to reality as well.
Second, you want to increase the brightness and contrast. Remember, most of us look at our screens with them dimmed a bit—very few people have their screens up at full brightness. So you're already working from a brightness disadvantage.
Third, you may want to look at the saturation. Not all photos call for a boost in saturation, but if you have a bunch of amazing colors in your project, why not amp it up a bit to really show off those amazing materials!
Here's what I always tell people. Boost the brightness, contrast, and saturation. Then boost the brightness again. And then a little more. When it is starting to look ever-so-slightly fake, you're right where you want to be. It'll look perfectly natural on social media! Which of these two hoops would you rather make?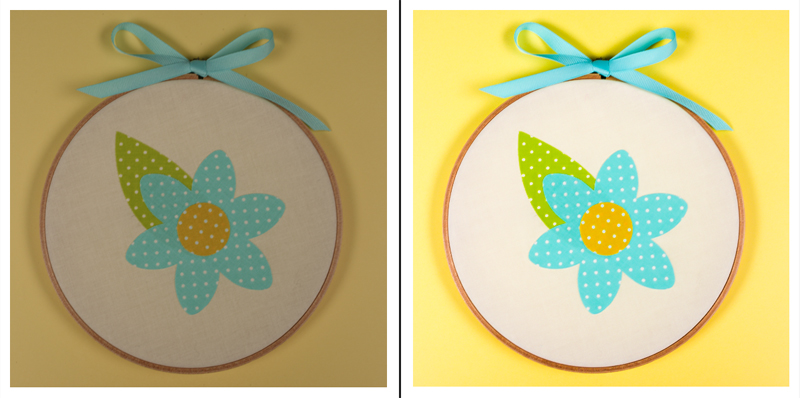 5. Creating a Signature Style Matters
If you really want your Cricut Community profile to shine, start to create a signature style for your work. Basically, you want to find a few repeating elements in your photos that will help make your body of work cohesive.  You can create a signature style by repeating (some, not all):
Project focus: Are you a paper crafter? Do you make a lot of mugs? Just having a repeating project focus is one way to create a signature style.
Color: Find the colors you love and use them often! This can be both in materials and in the background color you're shooting on.
Typography: Find fonts or font styles that you can use over and over again. Maybe you are in love with pretty script fonts or can't get enough of the quirky scrapbooking fonts. Repeating the same fonts and font styles really help to create consistency.
Photography styling: Take what you learned above about photography styling and repeat it! You'll learn what you love and your work will reflect that.
Personality: If your style is bright and fun, it's going to look weird if you throw in a morbid Halloween project in the middle of all your happy work. Keep your personality YOU and it will feel consistent in your work!
For example, I like bright colors, particularly teal and yellow. I love paper crafts, so you'll find a bunch of paper in my signature style. And I like shooting things that don't have a lot of pattern or texture—my work is flat, bright, and happy!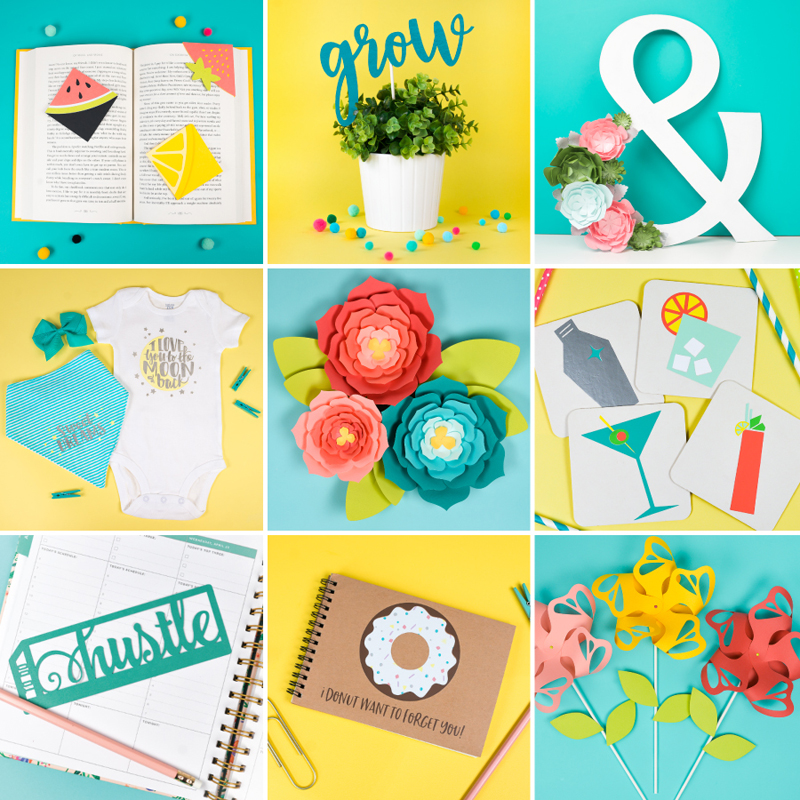 I hope these tips help you when you are creating work for the Cricut Community. Pop on over there or say "hi" on Instagram—I'd love to connect with you!
Share your tips in the comments below!