January 24th, 2018 • Shanon Kendall
*Note: We're reopening the archives to bring back posts like this awesome set of pillows. I can't wait to make them for my own little ones with cabin fever. ~Cricut Blog Team
As the winter months drag on my kids get really bored. I usually find them vegging in front of a screen of some sort. When I ask them to get off the television, they move to the computer! (Not what I had in mind, kids.)
In an effort to encourage happy inside play, I made them a set of pillow fight pillows! I've wanted to make a project like this for some time and I am very excited to share it with you.
First of all, don't be intimidated by the sewing. This project is really easy. You don't even have to follow a pattern.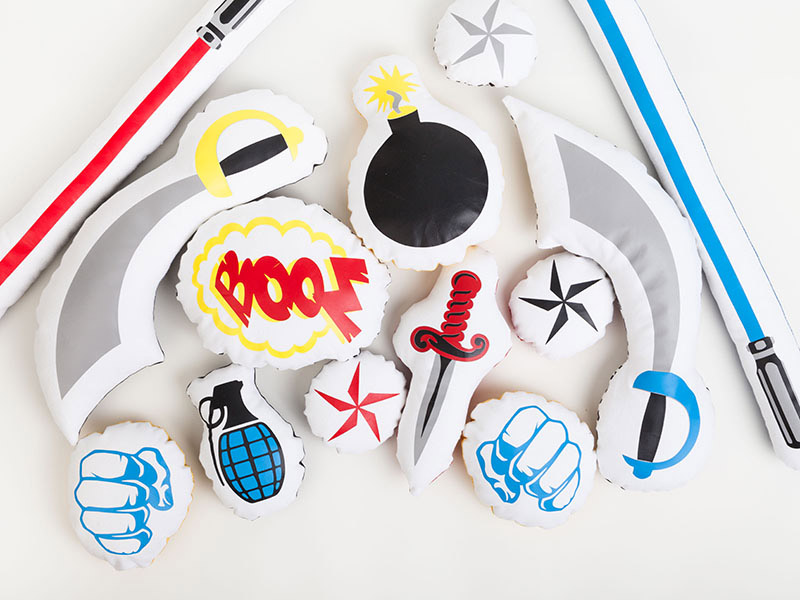 Supplies You Will Need: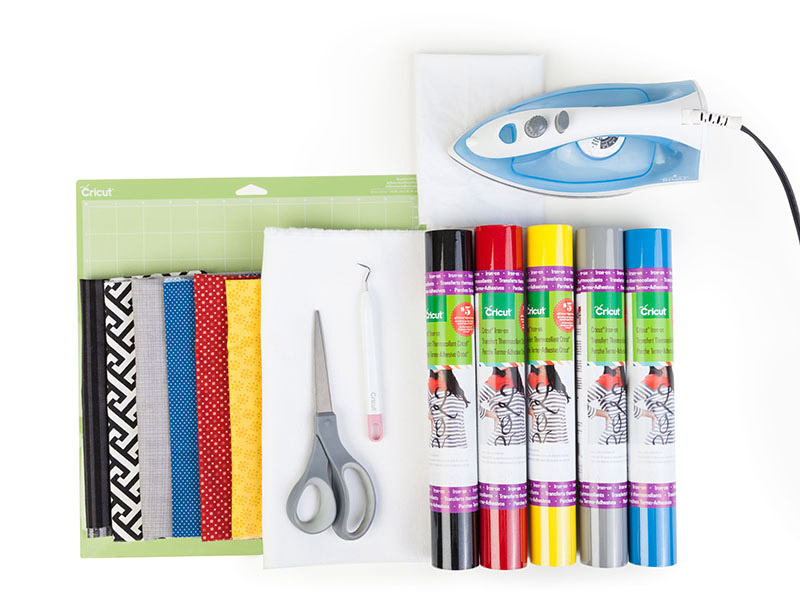 White canvas fabric
Red cotton fabric
Blue cotton fabric
Yellow cotton fabric
Black cotton fabric
Black and white cotton fabric
Iron or EasyPress
Press cloth or clean cotton cloth
Scissors
Sewing machine and thread
Needle
Polyester fiberfill (not pictured)
Open the Pillow Fight project in Cricut Design Space™ and click Make It. The project file includes the images for thirteen pillows: (2) swords, (1) dagger, (1) grenade, (3) ninja stars, (1) "boom" phrase, (2) punching fists, (1) bomb and (2) laser swords. Remember that if you only want to cut a few of the pillows or more of one type of pillow, you can always click Customize instead of Make It and change the file to fit your needs.
Some important tips for cutting this project:
-Be sure to click the "Mirror image (for iron-on)" button for EACH mat in the project on the Mat Preview screen. Since all of the mats contain iron-on, you will need to click on every mat and choose to mirror the image.
-The software decides where the cuts will occur on the mat. For this project, I wanted to conserve my iron-on material so I moved the images around on the mat to make the best use of the cutting area. This is also done on the Mat Preview screen.
-Just click on each image and move them around until they are nestled into each other. This ninja star wouldn't have even cut because the iron-on material is 19" long and the star was positioned lower than that on the mat.
-Check each mat. I moved images around on all of them.
2: Iron Images Onto Canvas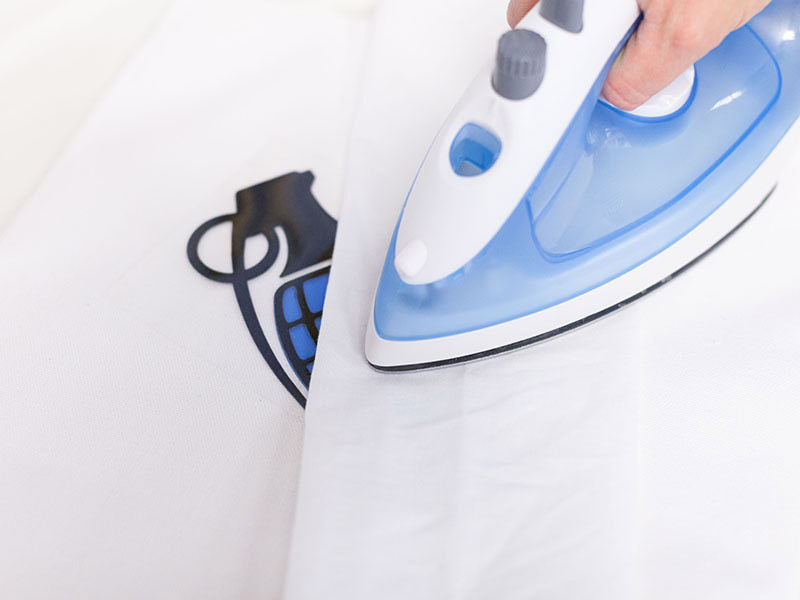 Iron the images onto white canvas leaving about 5-6" of space between images for cutting and sewing. You can speed up the process by using our EasyPress since it has a larger surface than a traditional iron and more consistent heating throughout the plate.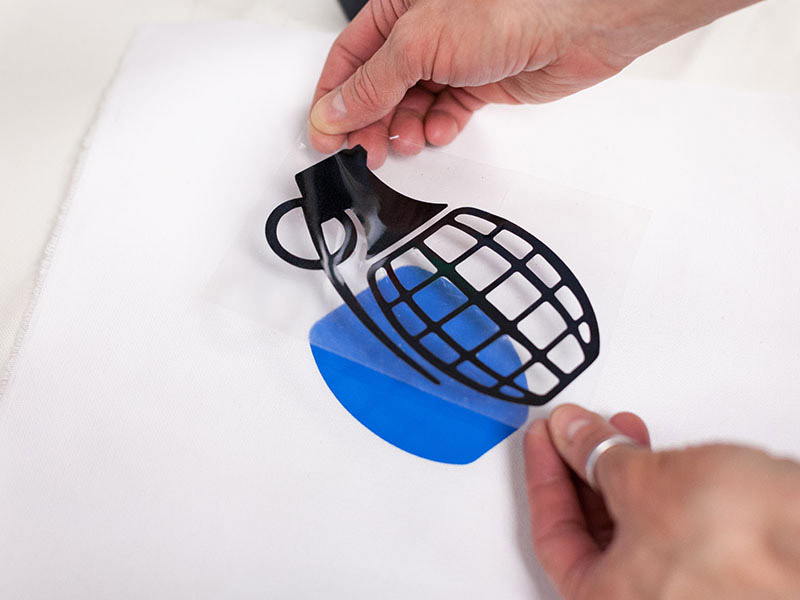 For the layered images, start by ironing the bottom layer in place first. Remove the lining.
Layer the top image over the bottom image and iron in place. You can find more instructions on how to apply Cricut® Iron-on here.
3: Cut Fabric Shapes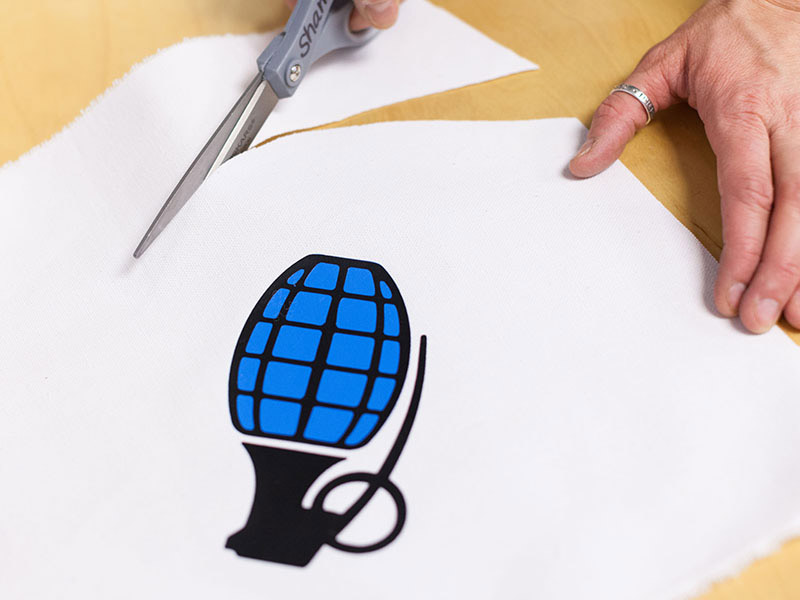 .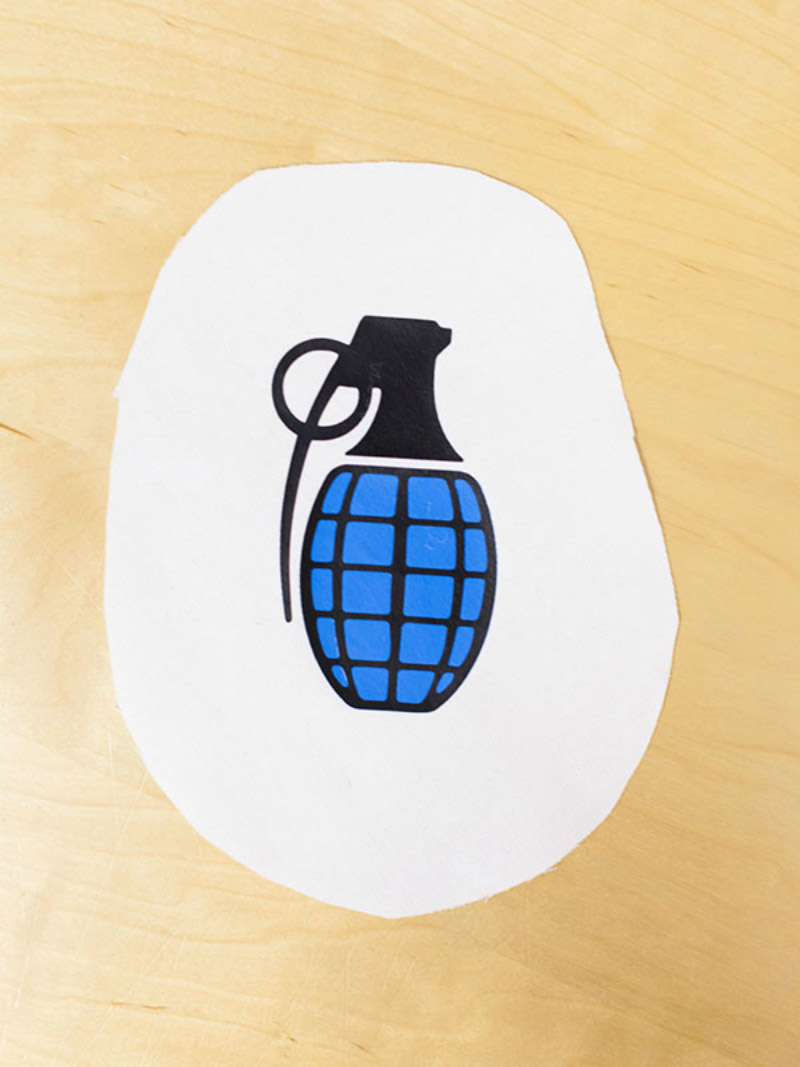 Use scissors to cut around each image. Be sure to leave at least 2-3" of space around the images for sewing seam allowances and stuffing.
You don't have to be perfect here!  The beauty of these fun pillows is that their wonky shape actually adds to their charm.
4: Cut Out Backing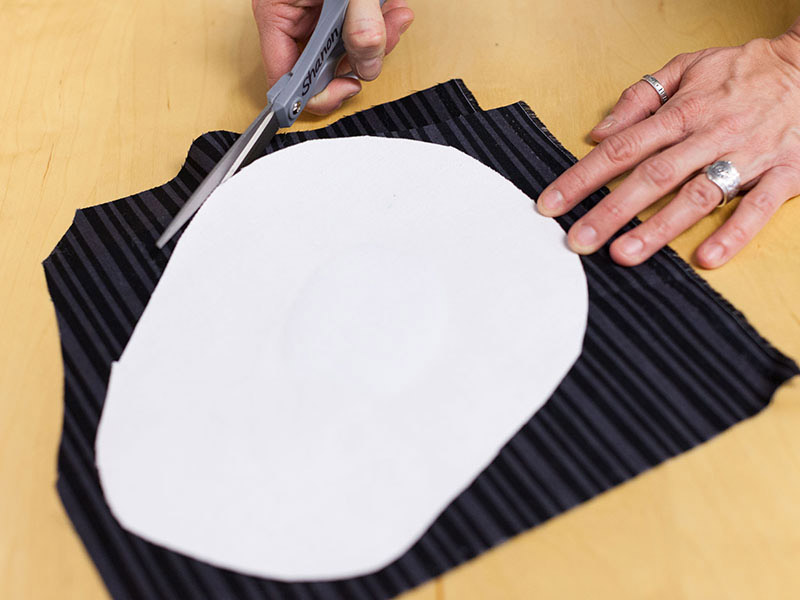 Place the cut canvas images face down on the backing fabric (right sides together). Use scissors to cut the backing to match the front piece.
5: Stitch Fabric Together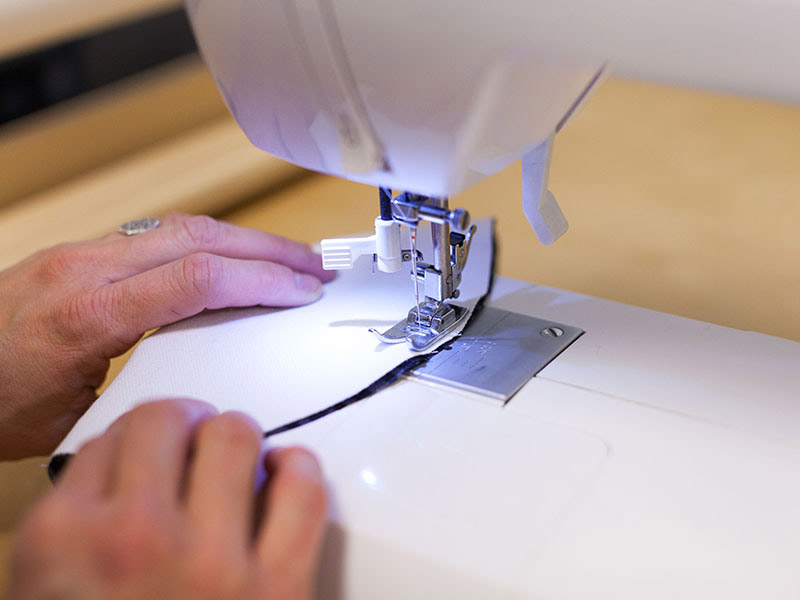 Use a sewing machine to stitch around the edges of each pillow. Leave about 2 ½" open (unstitched) for turning and stuffing. I used ¼" seams.
6: Turn Pillows and Stuff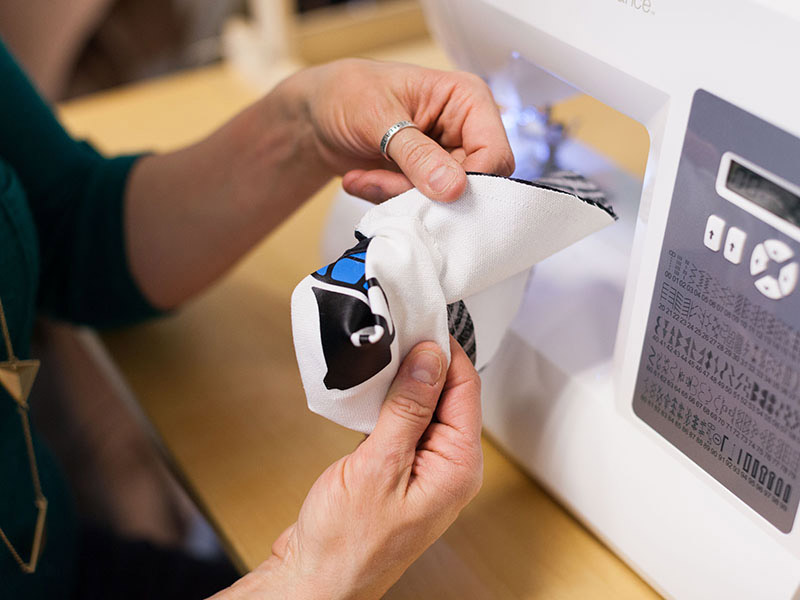 .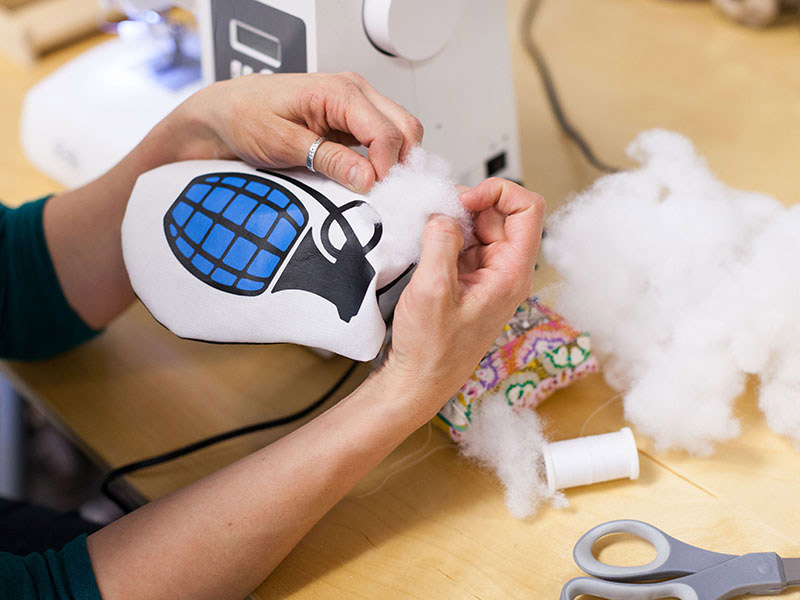 Turn the pillows right side out and stuff them with fiberfill.
7: Hand-stitch the Openings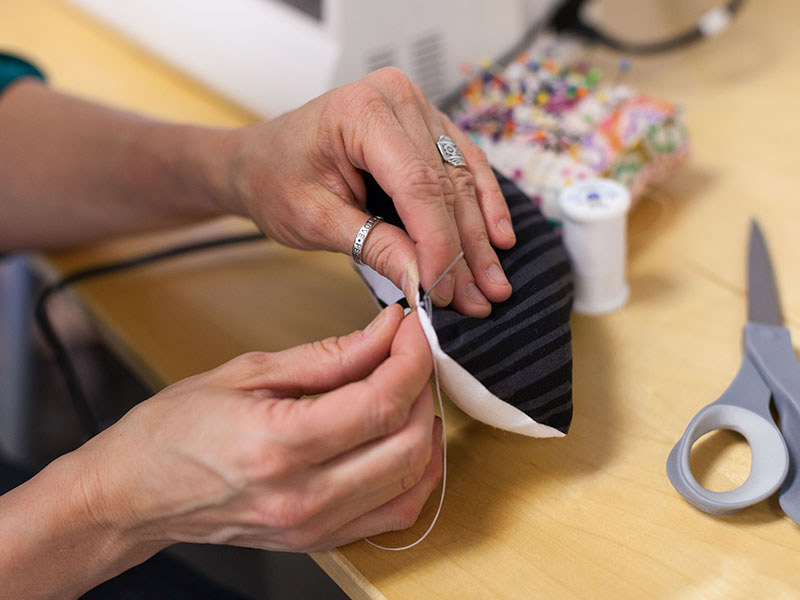 Use a needle and thread to hand-stitch the openings closed.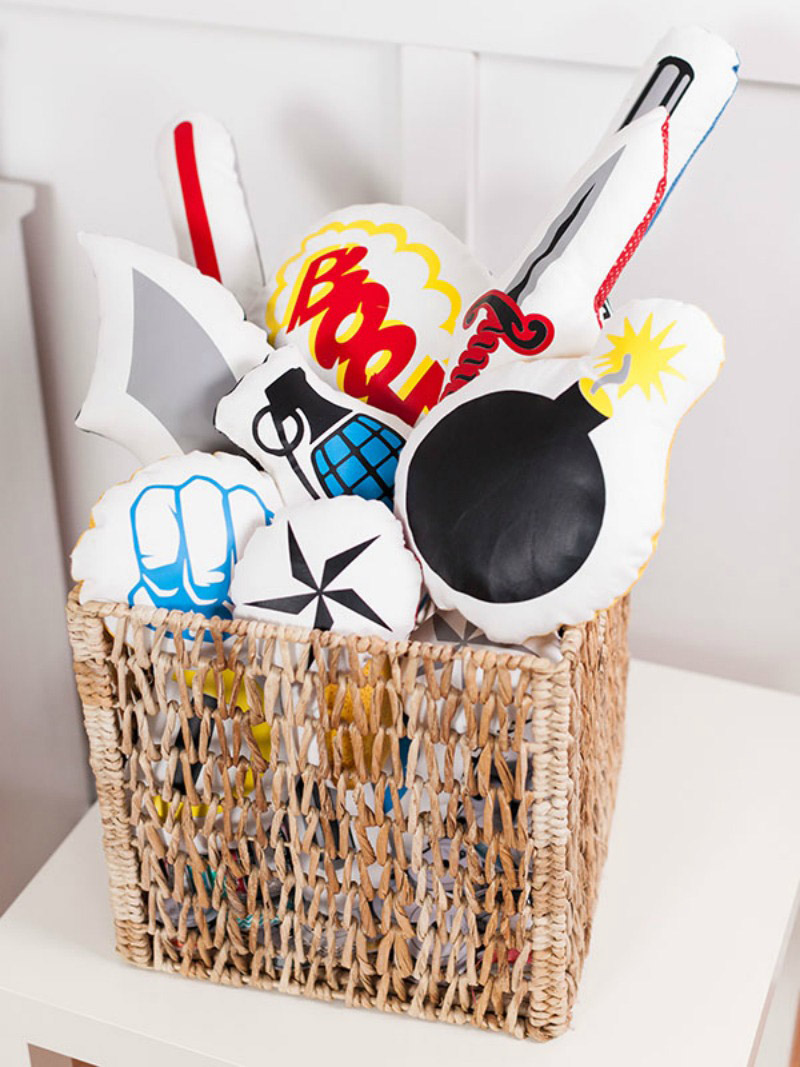 We invited some kids to take the pillows for a test run and they had a FANTASTIC time! We did establish one important rule: strike only bodies…NO FACES. We don't want any poked eyes!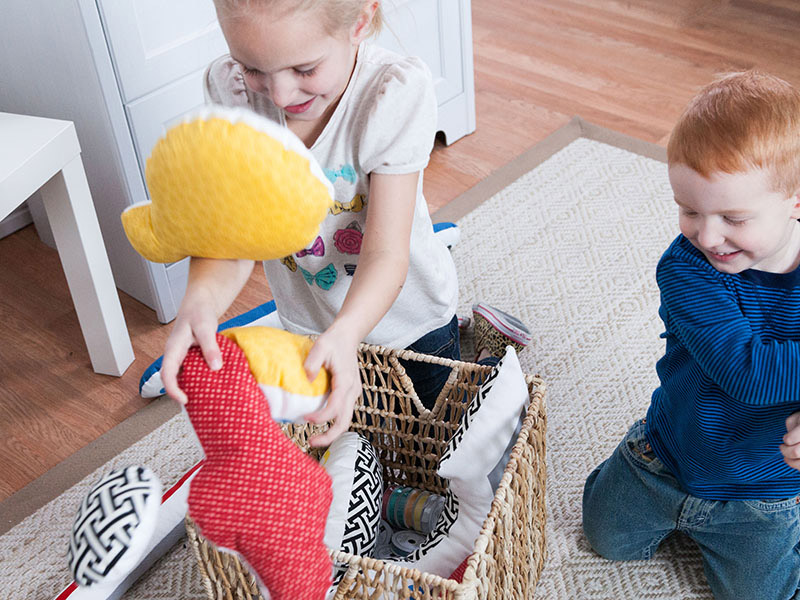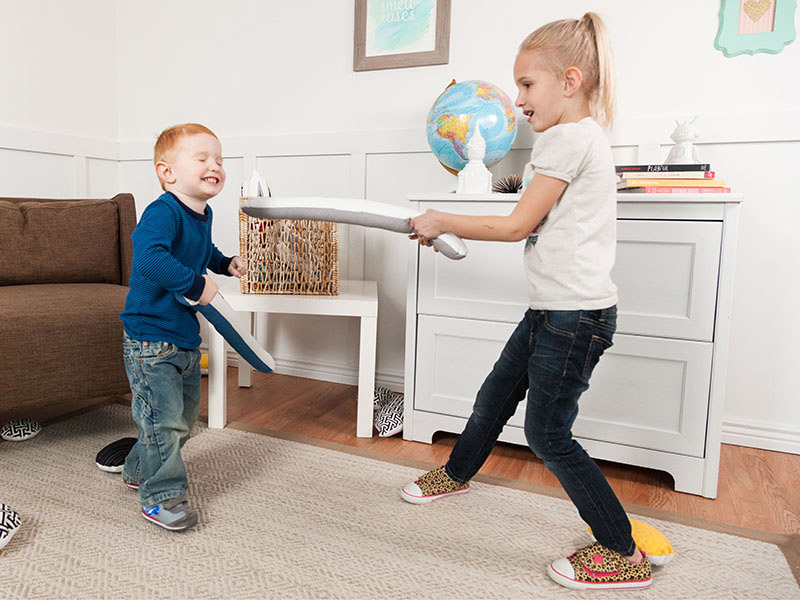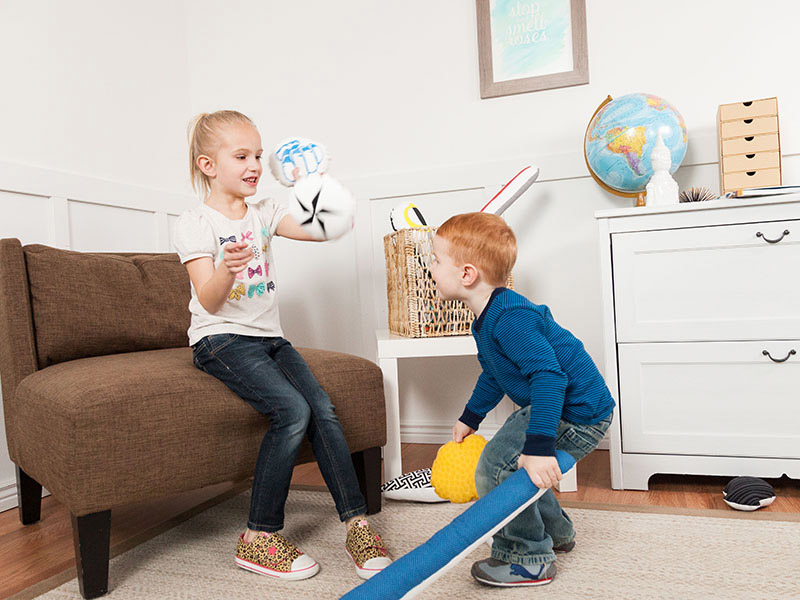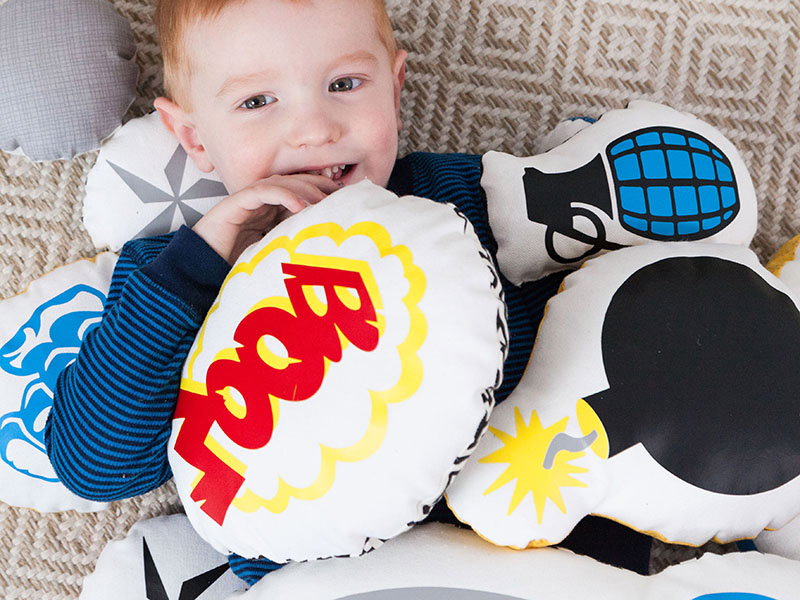 I know these pillows are going to help get my kids off technology and excited for some creative, active, indoor play! I hope your kids will love them too.  I think some forts made from couch cushions are in order….don't you?
♥ Shanon
Which pillow is your favorite? Comment below and pin to save!