December 28th, 2017 • Contributor: Cori George from Hey, Let's Make Stuff
Start by uploading the SVG I shared into Cricut Design Space (if you're making stickers you designed in Design Space, skip to the next step). You can scroll down in the layers panel and hide the text at the top of the page so that doesn't cut.
2: Flatten the Image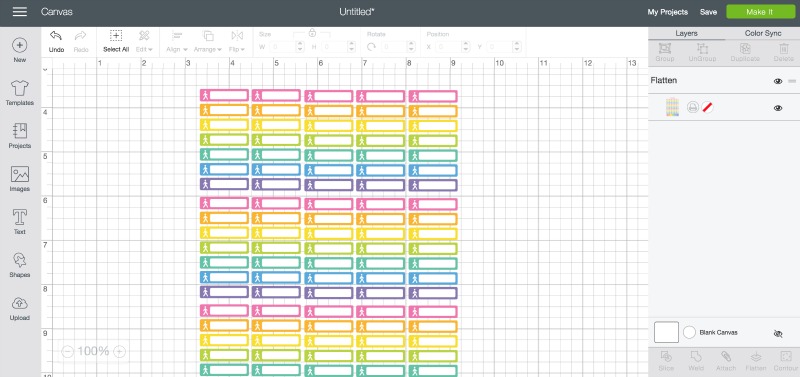 Then click "Flatten" in the bottom right sidebar. Your image is ready to Print then Cut! If you are cutting the flags we designed in Design Space, the following directions are how you cut those as well.
3: Print Your Stickers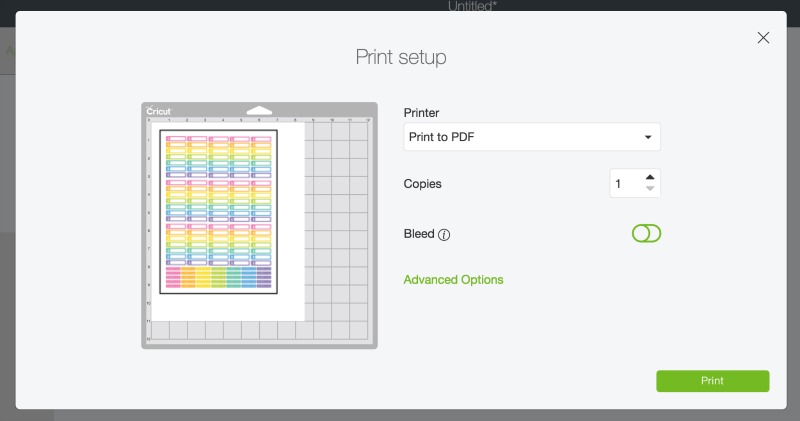 Click "Make It" in the upper left. The Design Space will create a Print Then Cut image with a black registration square. It will prompt you to print out your stickers on your home computer. For these, make sure to turn the bleed off.
*Note: Maximum size for Print Then Cut is 9.25" x 6.75" and default material size for printing is 8 ½ x 11"*
4: Cut Them Out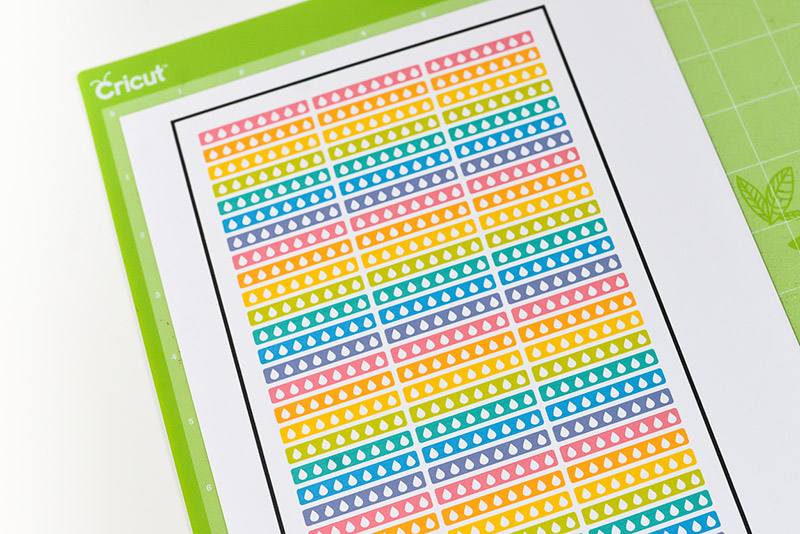 Once you have your printed sheet, place it on the Cricut cutting mat and follow the on-screen instructions to cut. Make sure to select Sticker Paper as your material.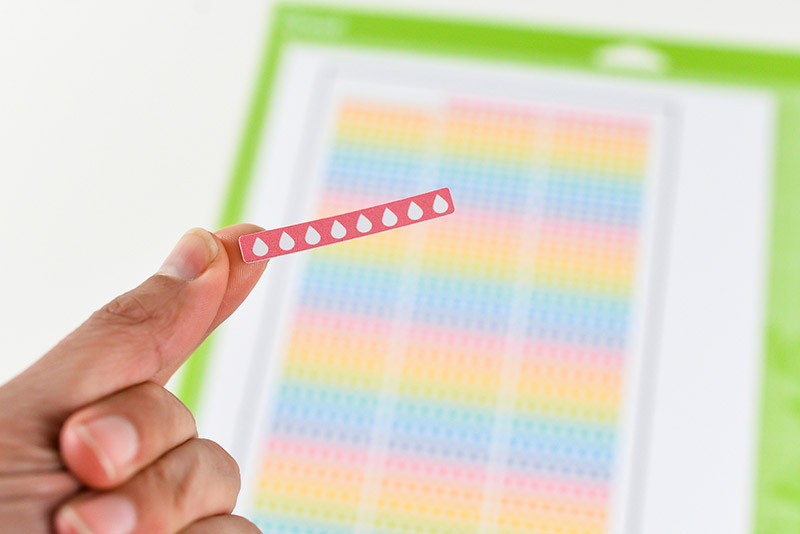 The Cricut is so precise in its cutting that it can just cut the top layer of sticker paper, leaving the bottom carrier sheet intact. I don't think I'll ever cease to be amazed by the precision of this machine!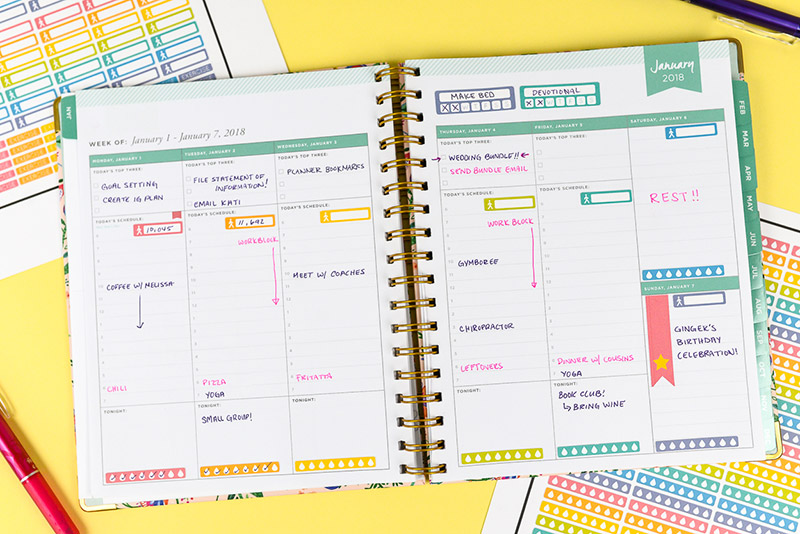 Once you have your stickers cut out, it's time to start planning, tracking, organizing and decorating!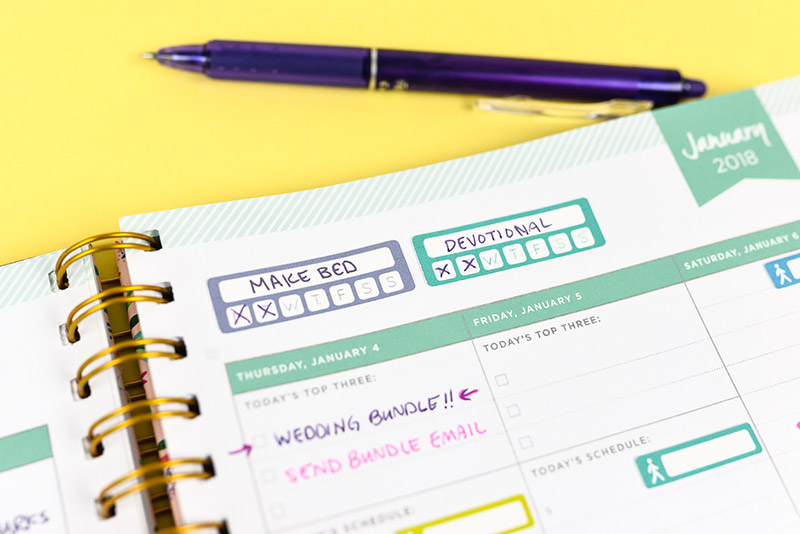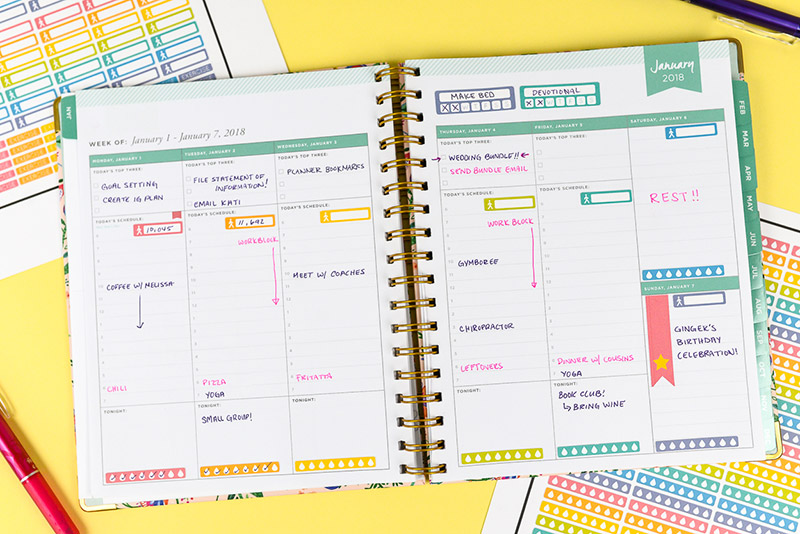 It's so easy to take a mass-market paper planner and make it your own with stickers made using the Cricut!
If you love the idea of these stickers but want something different, let me know in the comments! I'm always looking for new ideas and I'd be happy to design some of your suggestions!