June 22nd, 2018 • Cricut Events
We are so excited to share the spotlight on our third featured speaker, Lia Griffith. Lia is a true mastermind paper crafter. We can't wait to learn from and be with Lia Griffith while she speaks to us about her inspiration. On Monday night Lia will be hosting an intimate discussion about her path to entrepreneurship and empowerment on how to find your dreams. During the days,  she and her team will be teaching at our Mountain Make-A-Thon. Come get hands-on experience with the world's most talented group of paper floral and fauna makers.
This is a rare opportunity to be around a true force and make incredible flowers come to life from paper!  If you haven't already you can grab your tickets to the Mountain Make-A-Thon here. We wanted to share a little bit more about Lia and some of her amazing projects she has created with her Cricut.
We got to ask Lia a few questions about where she finds her inspiration in crafting.
What is your favorite DIY hack/trick?
We have so many here in the studio! I think one of my favorites is the one I use when I make blooming branches or plants. I like to repurpose a dry twig or branch found in my yard or out in nature. I'll then use hot glue to attach my paper leaves and flowers into the branch - perfect!
Where do you find your greatest DIY inspiration?
My greatest inspiration is always nature. Not only do I turn to nature to help me design a new flower pattern, I find that a walk through the forests in Portland, or a trip out to the wild Oregon coast will ignite my creativity with ease.
What is one crafting supply you can't live without?
I would hate to be without paper! My business started with a simple paper rose design and, although we now share projects using all kinds of materials, I still adore the feeling I get from working with paper. Since I discovered the Cricut explore a few years back, my love for paper crafting has only increased. I get to make paper bouquets and 3D projects that were inconceivable before I purchased my first machine! But I do have to say, now that we can cut other materials with the Maker, felt is slowly becoming my new favorite!
What is your favorite project you have created?
I have always loved my crepe paper gardenias. When we launched our own line of crepe papers back in 2016, I spent a lot of time designing and making with this wonderful new material. The double-sided crepe that I use for these gardenias feels like silk and with a little gentle curling, the petals just ooze elegance and charm. I love how simple they are to make as well - really anyone can make this gorgeous paper bloom!
What sparked your interest in crafting?
Growing up in a family where we made everything has definitely been the greatest inspiration in my life. My Dad made our house, we canned our own food, made our own clothes and everything in between! I didn't appreciate it at the time, but as I grew up and started to discover more about myself and my passions, I began to realize how DIY and craft is something that feeds my soul. I feel so lucky to be able to have created a business out of something I love so much!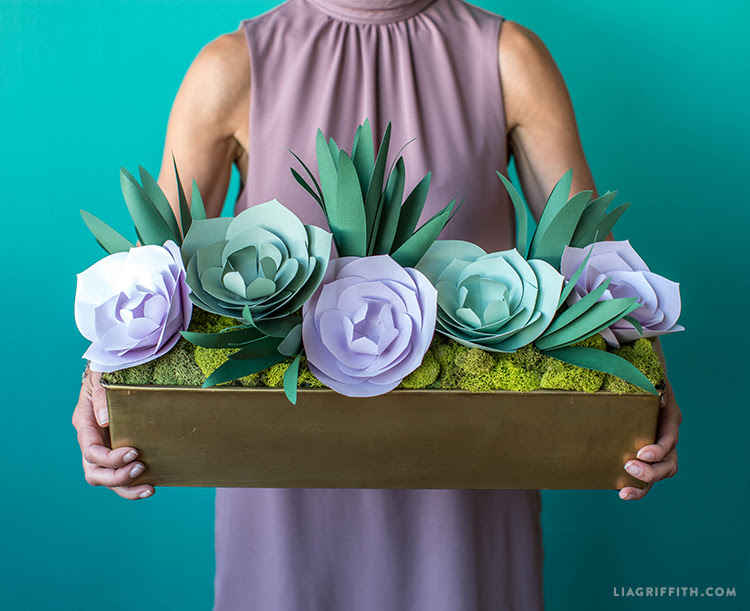 Lia has a way with creating the most lifelike blossoms. The way she adds texture and life to paper is amazing - we can't wait to learn some of her tips!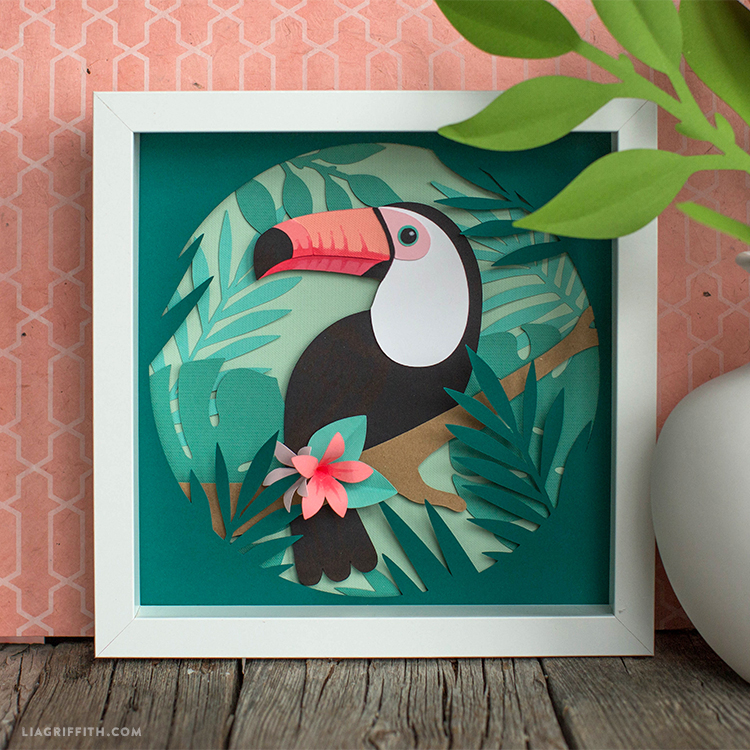 Her projects are always beautifully thought out and the colors she chooses are always so perfectly presented, they can't help but make you smile.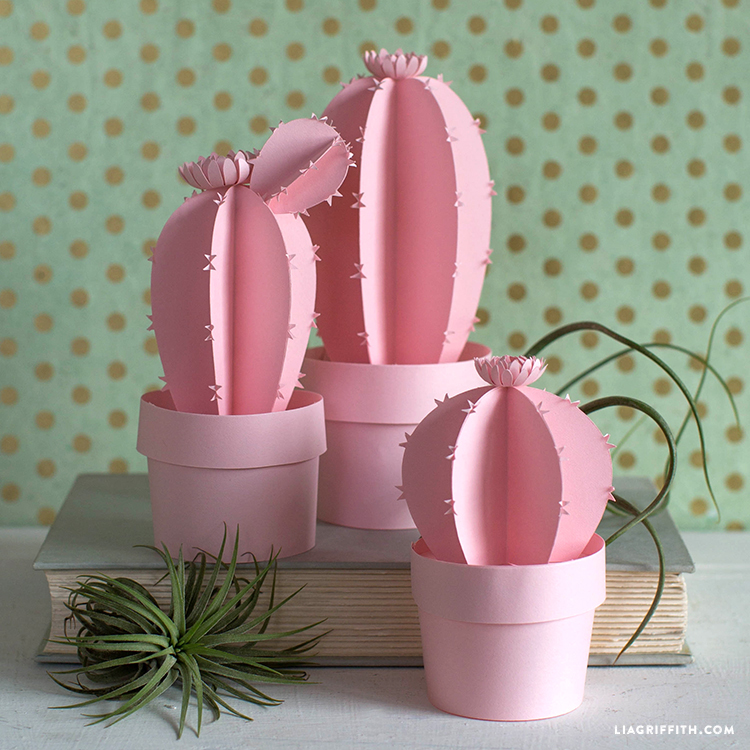 Aren't these paper projects just jaw-dropping?! These mini cacti are absolute perfection! If you want to see more of Lia's favorite projects you can check them out here.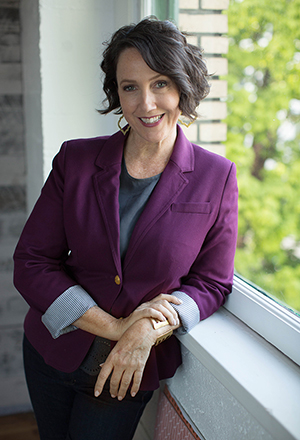 Lia Griffith is an internationally renowned DIY designer, crafter, photographer, stylist and big dreamer. After realizing the demand for her unique paper flower designs, Lia launched her handcrafted lifestyle blog in the Spring of 2013. Offering stunning DIY projects, printables and inspiration in paper, felt, fabric, leather and more, Lia soon saw her website flourish and now inspires millions worldwide to reconnect with their creativity every day.
We can't wait for Lia to be at the Cricut Mountain Make-A-Thon!  Grab your ticket to come learn from Lia here.