June 14th, 2018 • Contributor: Cricut Marketing Director Tiffany Isbell
We have been making all sorts of projects to prep for Father's Day!  We wanted to show you a technique that we loved using for personalizing dad a mug! We use our Slice Tool to get this customized split monogram look!
Whether you use the app or the browser version, let's rock some Father's Day presents and share them with other Cricut users in our Cricut Community. To learn how to share your project, click here for a tutorial.
Let's get started!
First, click the Text button on the left side and enter your letter for your large part of the monogram in the text box that appears: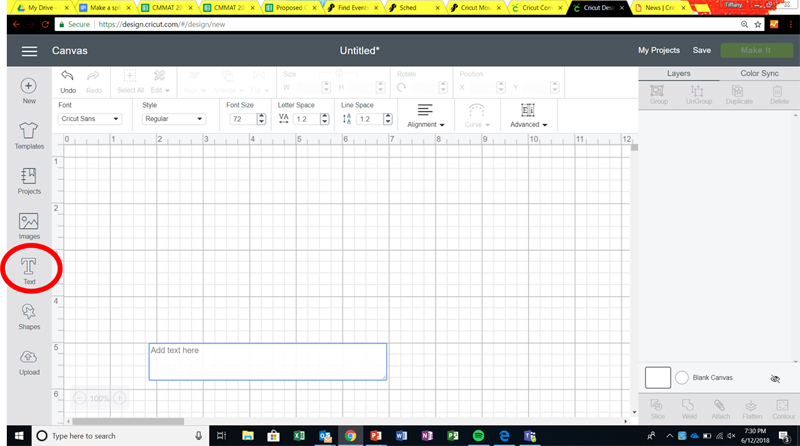 Next, I like to enlarge my letter as I make the split. This is a personal preference, but I recommend it for an easier design process.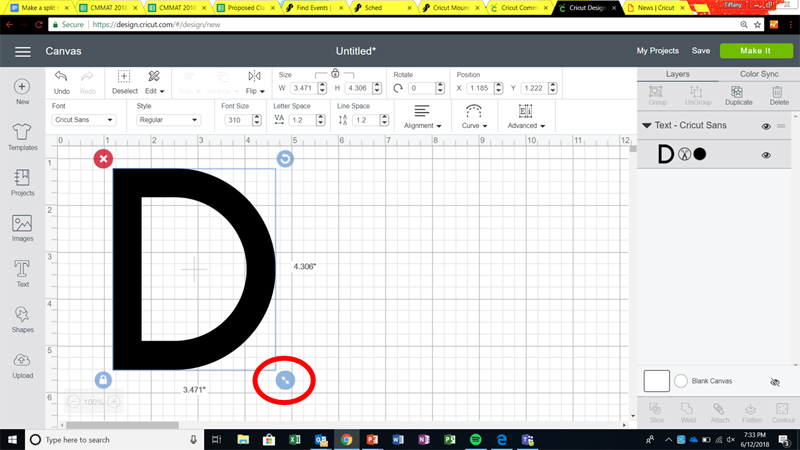 Now, let's walk through the split itself! Select a Square from the Shapes list: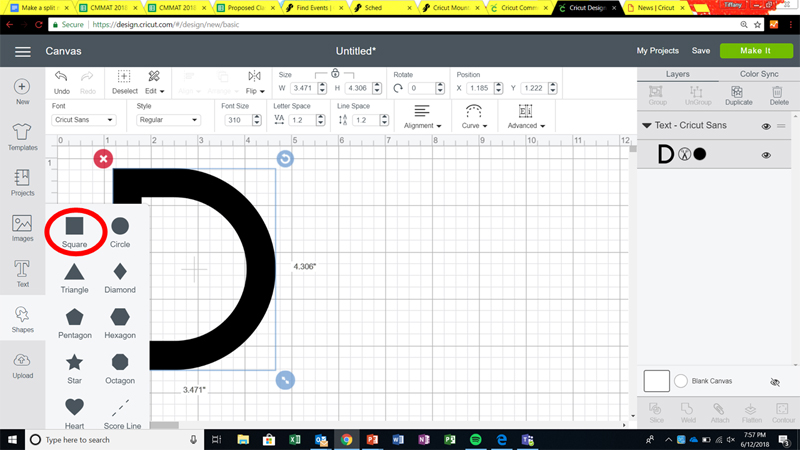 Drag the square over until it is in the middle of the "D" and then select both images: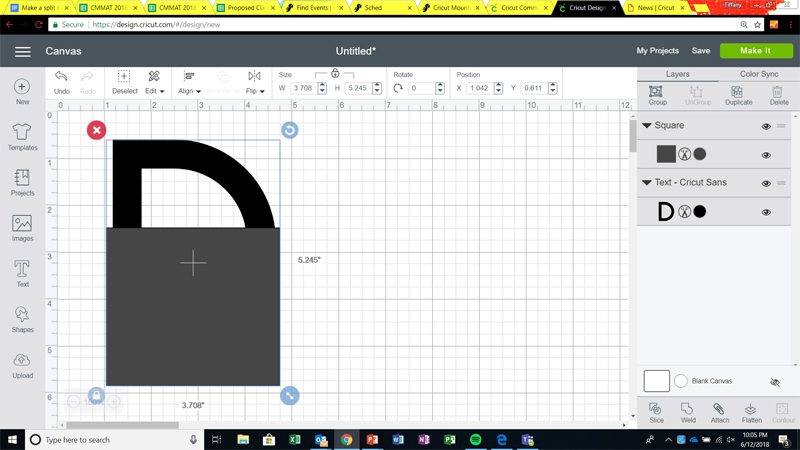 Then, use the Slice Tool to cut your "D" in half for the split monogram. The Slice Tool is located in the bottom left side of the Layers Panel on the right side of your screen.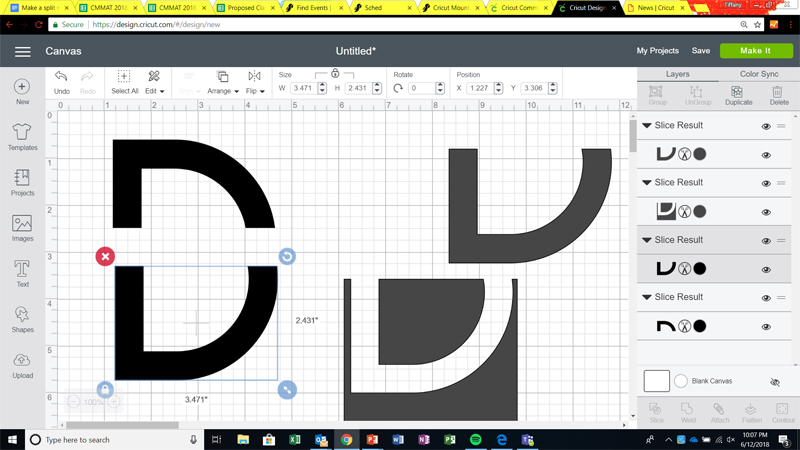 You will then have 3 'parts' of your "D". Pull the main piece down, and delete everything else. Next, select your square and use the unlock feature on the bottom left before manipulating it into a smaller line with the directional arrows on the bottom right: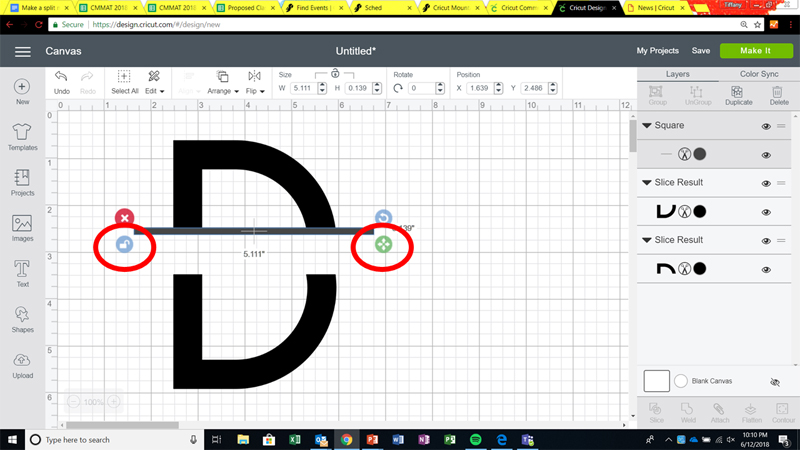 Finally, duplicate (as circled in the picture below) or copy and paste (Ctrl+C / Ctrl + V) by highlights.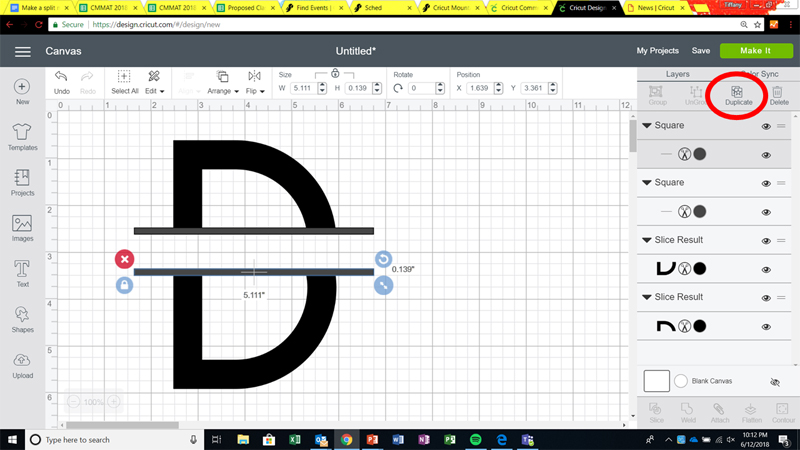 Finally! Finally! You're almost ready for the special word … highlight all your layers, and click Weld.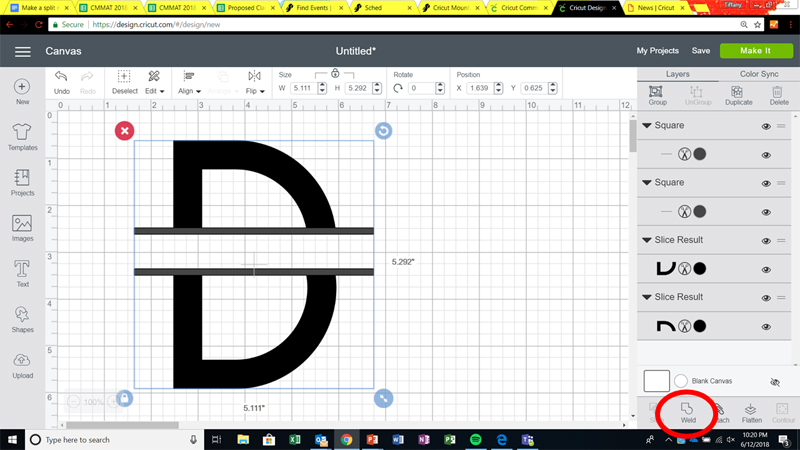 Once you are finished welding your monogram, you just need to click Text again on the left panel, type in your word (we went with 'Dad' on this one!), and then center it in your split area.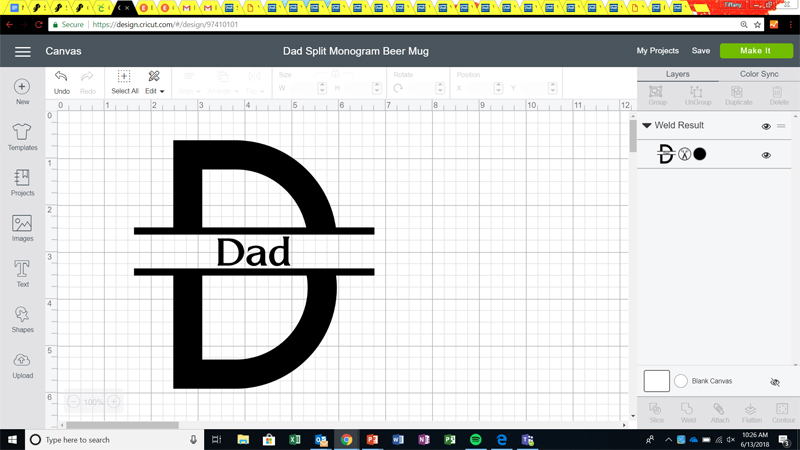 LAST STEP: Weld it all together again, and cut it on your vinyl (we used the new Premium Vinyl - Permanent Frosted for our mug).
Once you cut it out, remember that putting it on a glass means a round surface.  You can DIY your glass or mug by simply adhering your transfer tape to the vinyl - burnishing with a scraper is always a really great idea! Then, bend it into an arc and slowly wrap around the surface of the glass to get the best placement.
Remember when you are wanting permanent results you will want to follow the correct application directions which can be found here.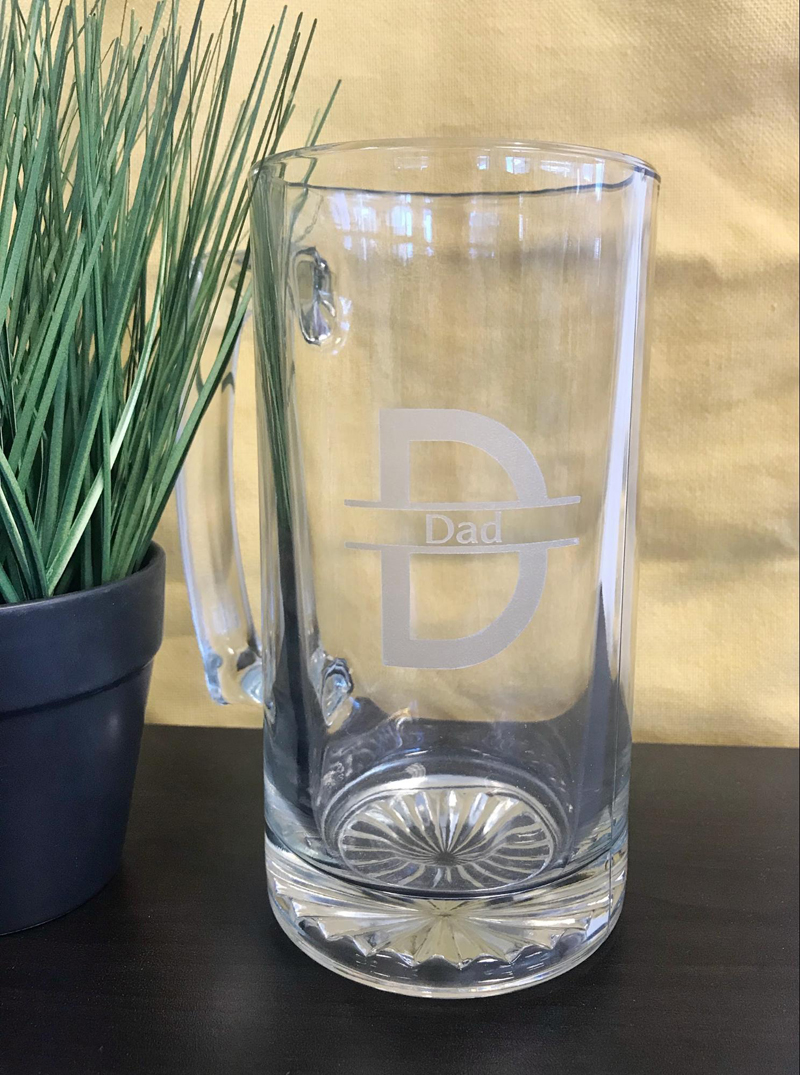 You can also create this exact mug from our Cricut Community here.
Happy Father's Day to all our amazing dads out there.  It takes a village of everyone to raise these super, fantastic kids of all of us. Special thanks to those great father role models in all shapes, sizes, and relations!
Show us your projects using a split monogram by tagging with #CricutMade on social media.