April 19, 2017 • Contributor: Product Marketing Manager Cortney Haymond
This is how I roll…
Okay, if we are being completely honest with ourselves, we have all experienced that moment when we have one too many rolls of vinyl to fit in the plastic JoAnn or Michaels bag where we have been storing all our Cricut items for the past several months…or maybe it is just me. Either way, it is still a struggle to store everything and then drag it over to a craft night your friend is hosting.
Well, wish granted.  I would like to introduce to you the Cricut Rolling Craft Tote.  This tote is the on-the-go crafters dream.
It's sleek, it's modern, it even has multidirectional wheels for heaven sakes (we all know those are the best kind)!
With its multiple compartments, pockets, and detachable storage keeping things organized and portable has never been easier. In fact, it was specifically designed to hold your vinyl, iron-on, paper, Cuttlebug (p.s. if you don't know what that is you should definitely consider it), your Cricut tools, and more.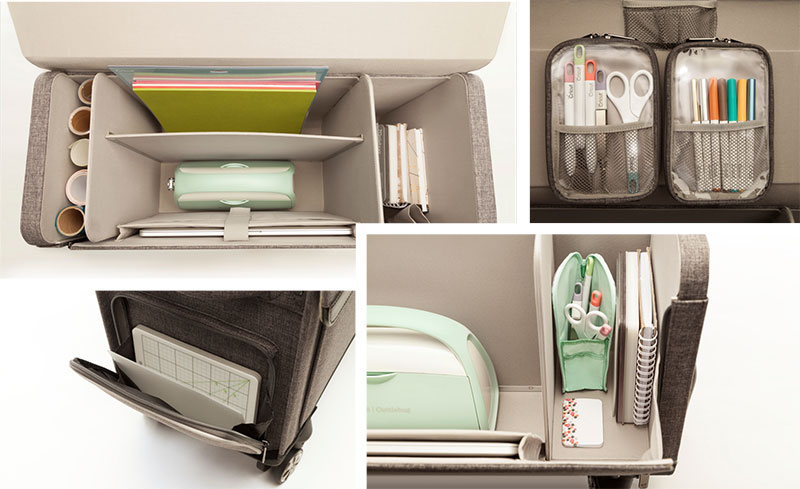 They say a picture is worth a thousand words, well if that is true than a video must be worth at least ten times that. Check out just how many project supplies we can fit into this one bag in the video below.
Crazy right? I will tell you one thing, I don't need a huge craftroom when all that and the Cricut Craft Tote can fit in my closet.
So… When are you getting yours?!
Check out all of Cricut's bags and totes here!