August 24th, 2018 • Contributor: Jessica Roe from Everyday Party Magazine
Hi there! I am savoring the last few long summer nights and relaxed evening schedules before the frenzy of hockey seasons and back to school schedules really kick in. Each year, we host a small Labor Day party to bid farewell to our summer fun and begin the routines of a new school season.
We are hosting another backyard party again this year, but since a lot of our group of friends have kids moving off to college this year, I wanted to make it a little more special. I handmade paper invitations and envelopes to deliver to our guests.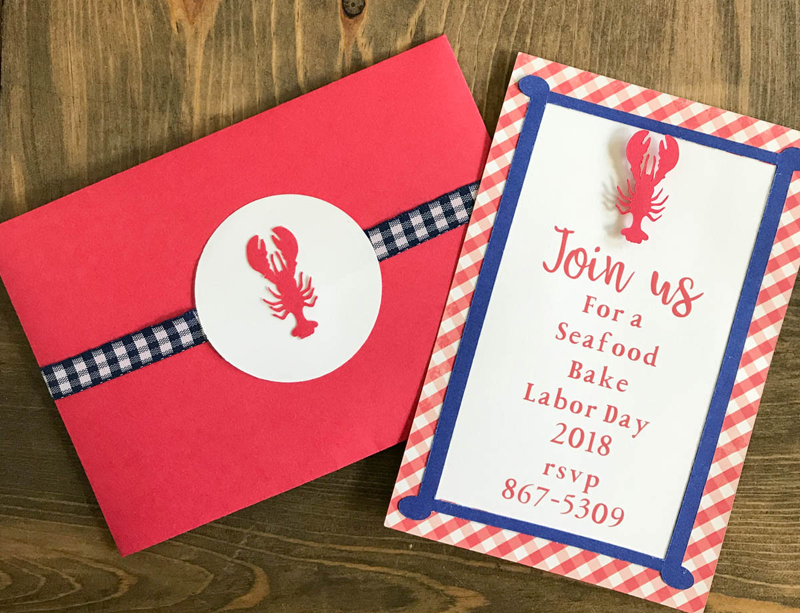 Paper crafting is not usually a project I will willingly sign up for, but I really wanted to make an impact with these invitations!
This summer has been all about the sea, and beach for me, and I wanted to end the summer at the beach with a seaside party. Unfortunately, the gulf coast of Florida is suffering from terrible red tide, so our sea-inspired party will be in our backyard, miles from the gulf shores.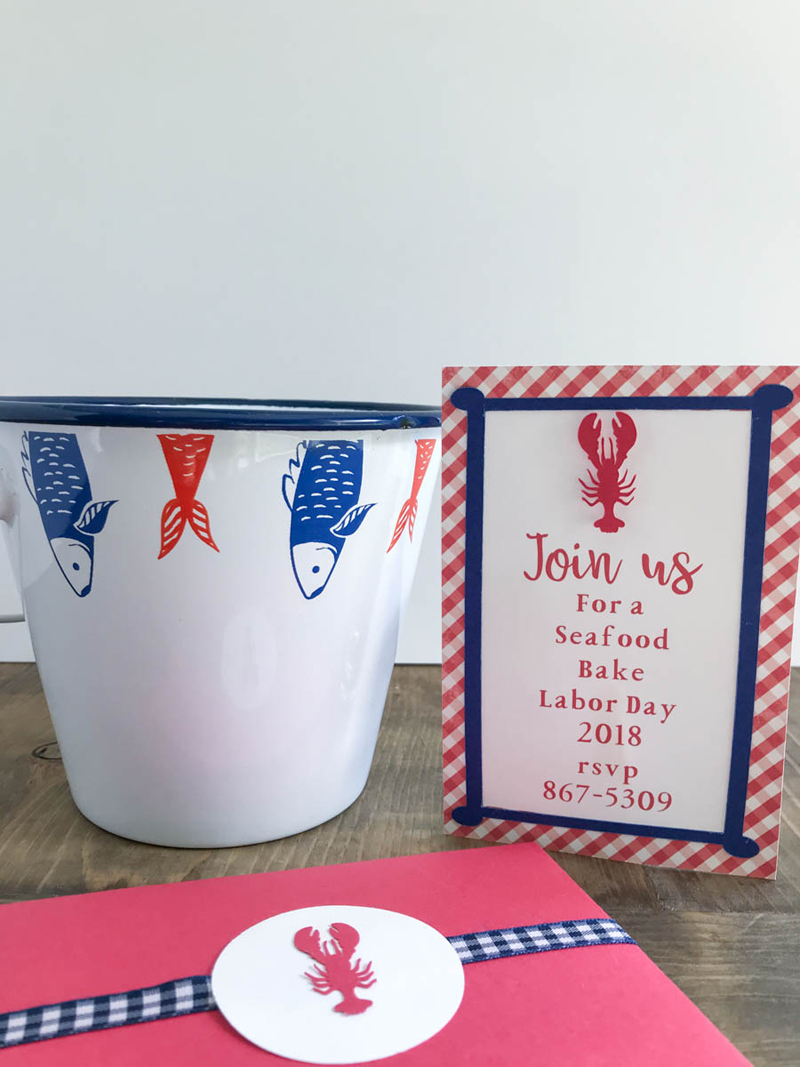 Supplies to Make Seaside Party Invitations:
Cardstock - White, Red, Blue
Xyron Creative Station
Adhesive Foam
Ribbon
Printer
1: Decide on Your Party Details
Decide on your party's details; date, time, and location.
2: Create Your Design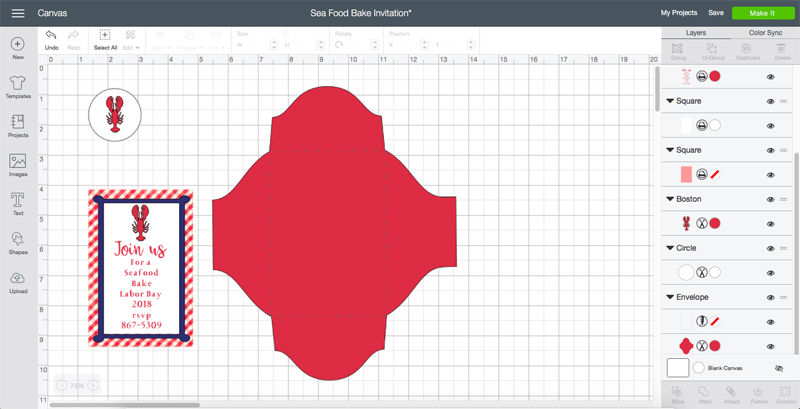 Open Design Space (or use this cut file) and edit the party details for your party. My invitation was a Print then Cut file, so you will need to flatten and attach those layers. I cut the invitation trim and lobster embellishment from coordinating cardstock.
3: Cut Out Invitations and Envelope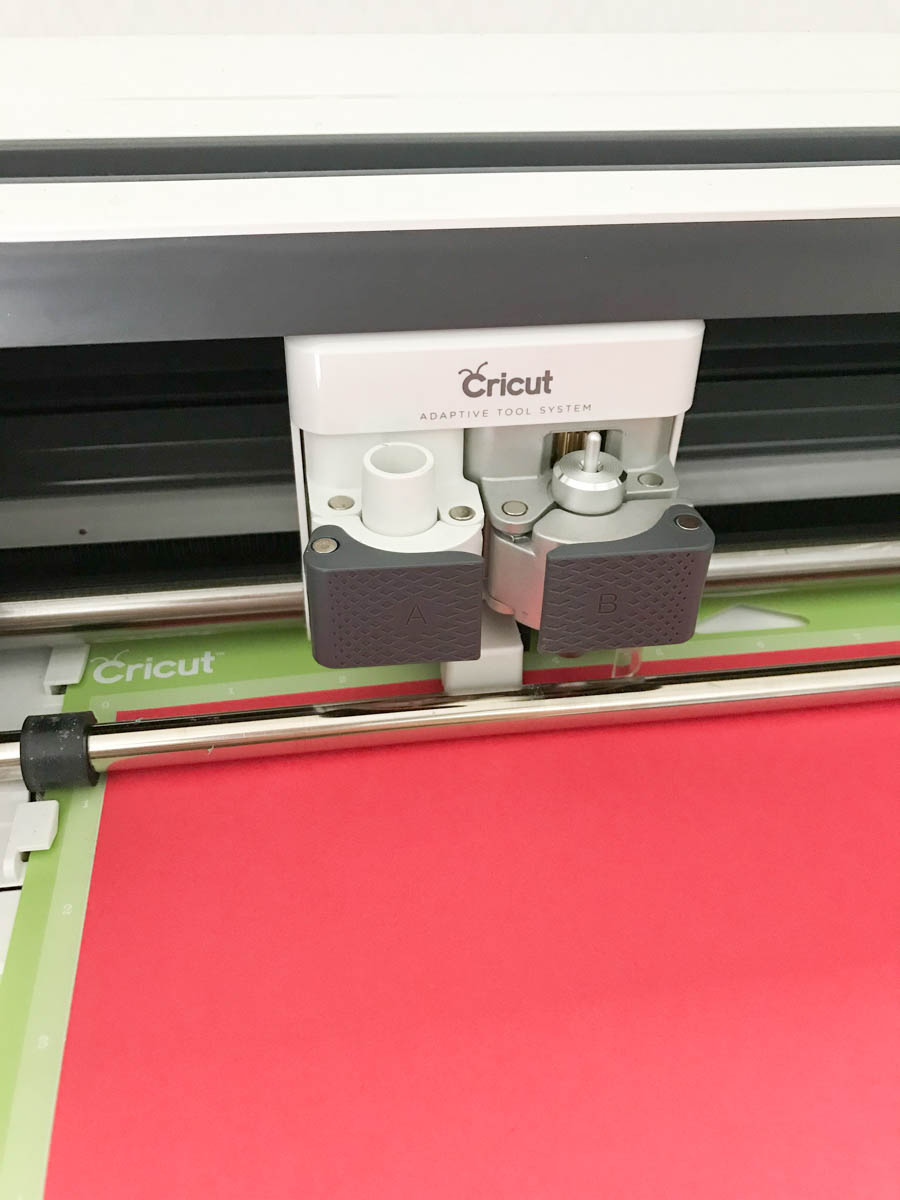 Print the invitation(s). Apply the cardstock to the cutting mat, and send the design to your Cricut to cut.
4: Weed the Cardstock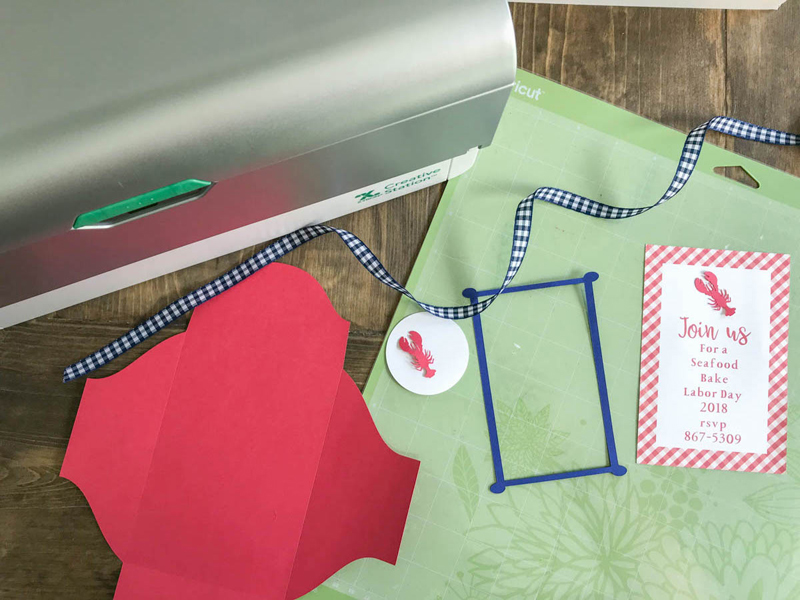 Remove the excess cardstock from the design.
5: Assemble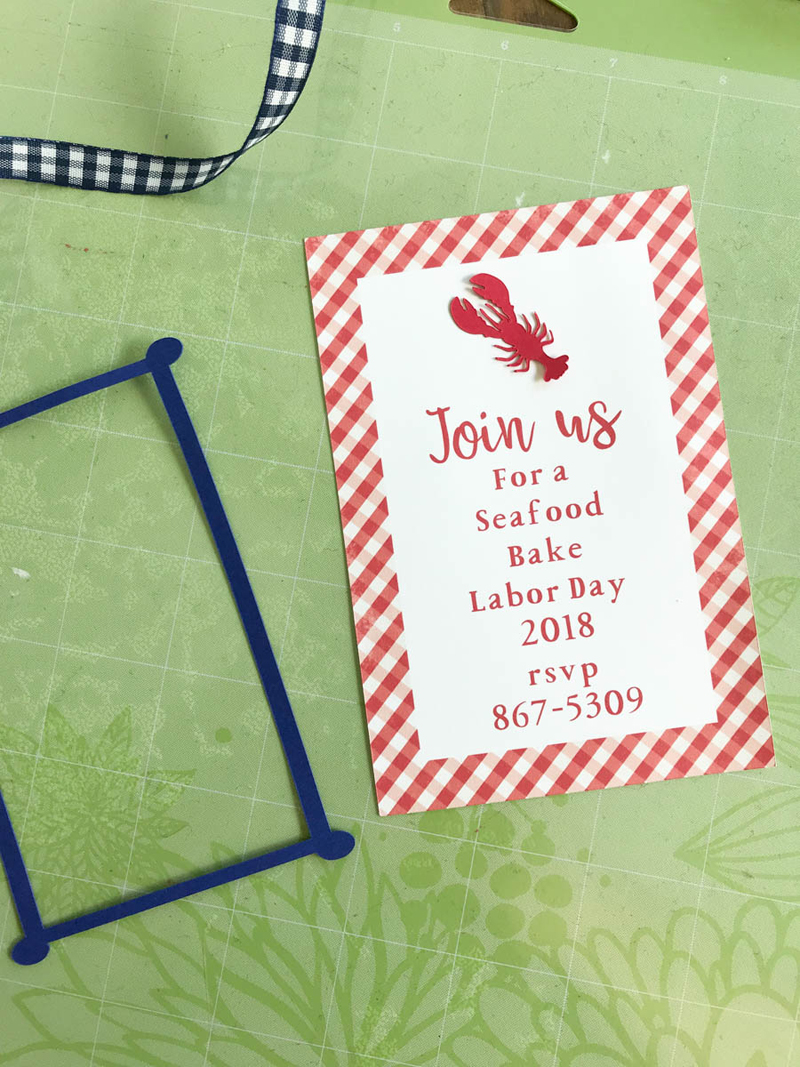 .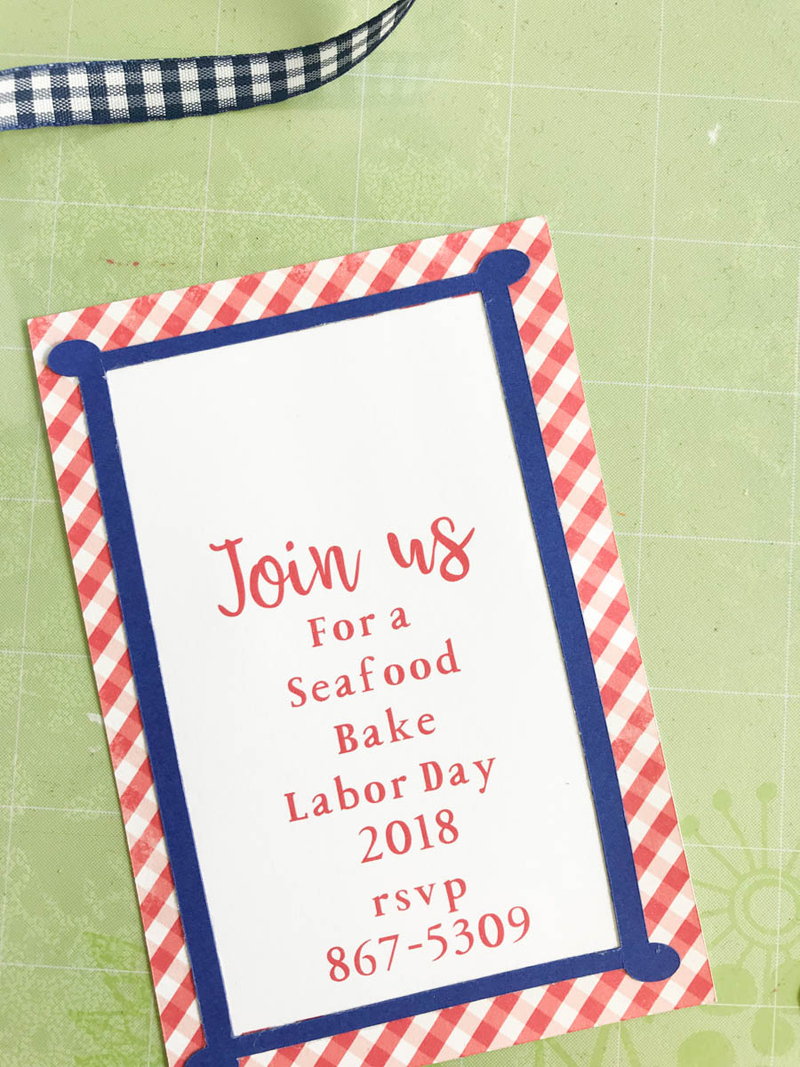 .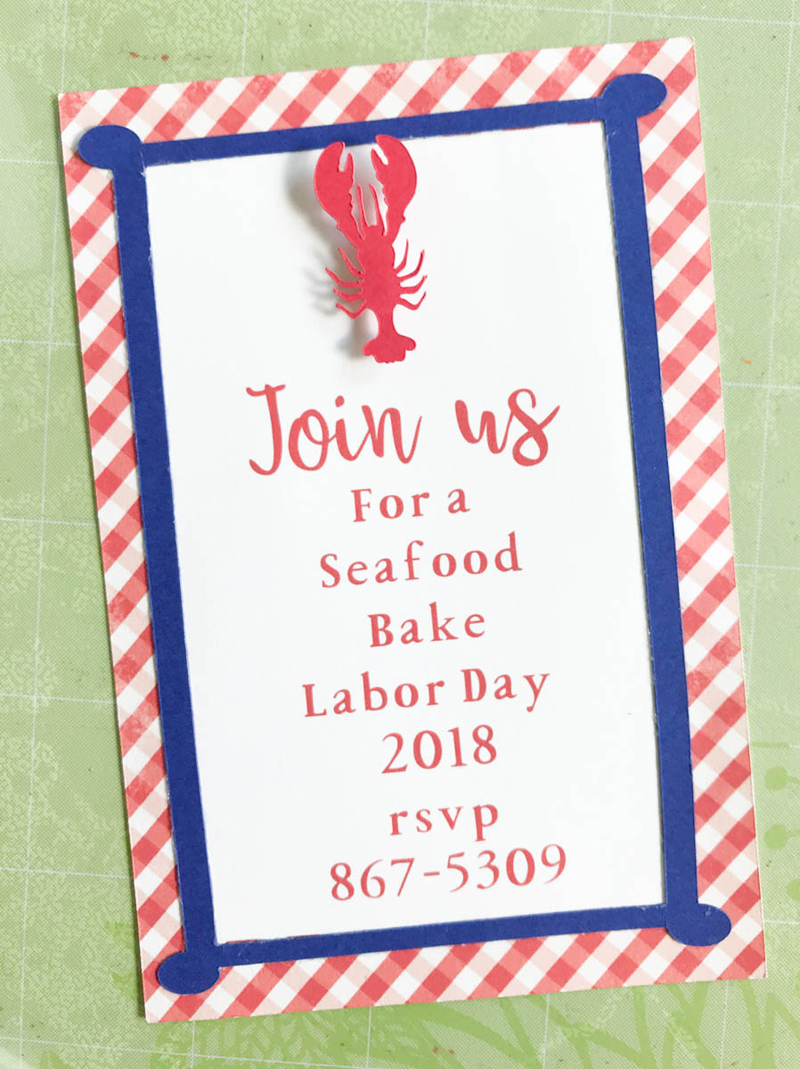 Assemble the invitations. I ran the blue trim through the Xyron Creative Station and placed it on top of the Print then Cut invitation.
Next, I added one lobster to the invitation with adhesive craft foam. The second lobster was also run through the Xyron Creative Station, and applied to the white card stock circle.
Then, the circle was run through the Creative Station and set aside to embellish the simple red envelope.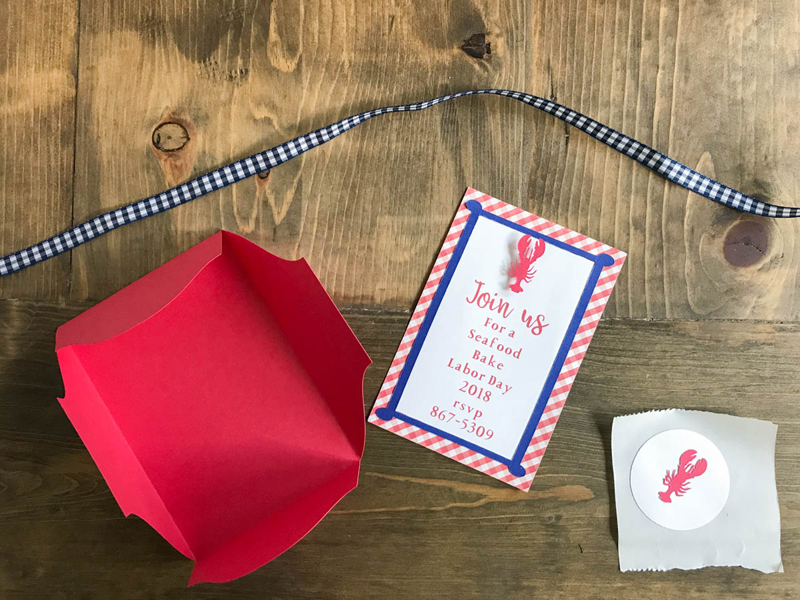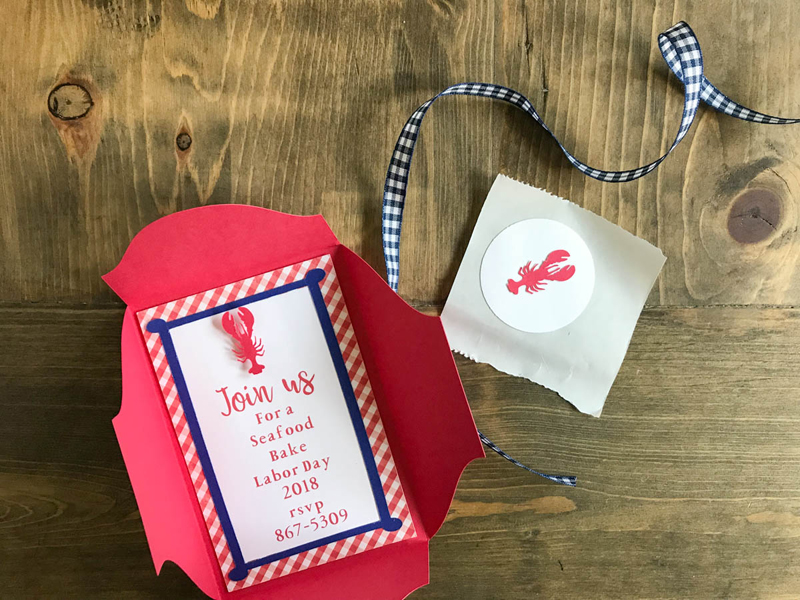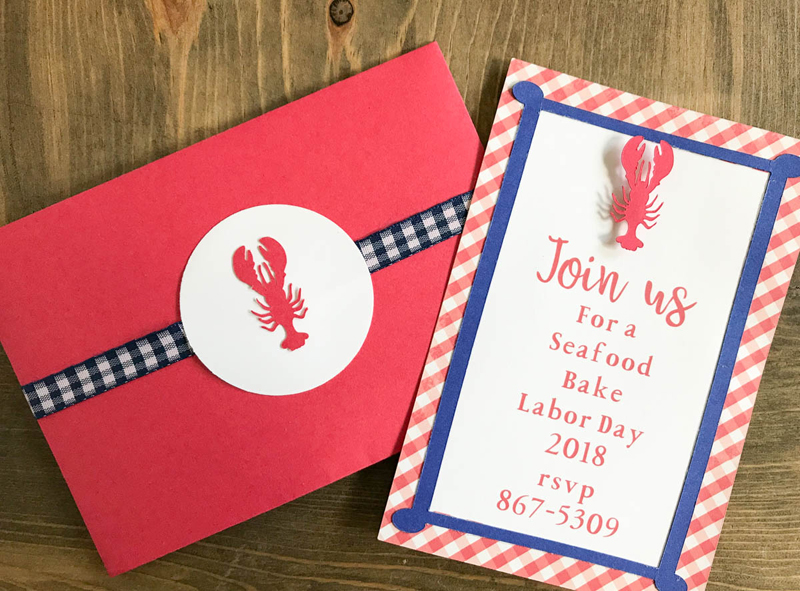 Once the cards and stickers were finished, I assembled each envelope and placed an invitation inside. I wrapped the envelope with cute gingham ribbon and added the cardstock circle sticker to the front.
6: Deliver Invitations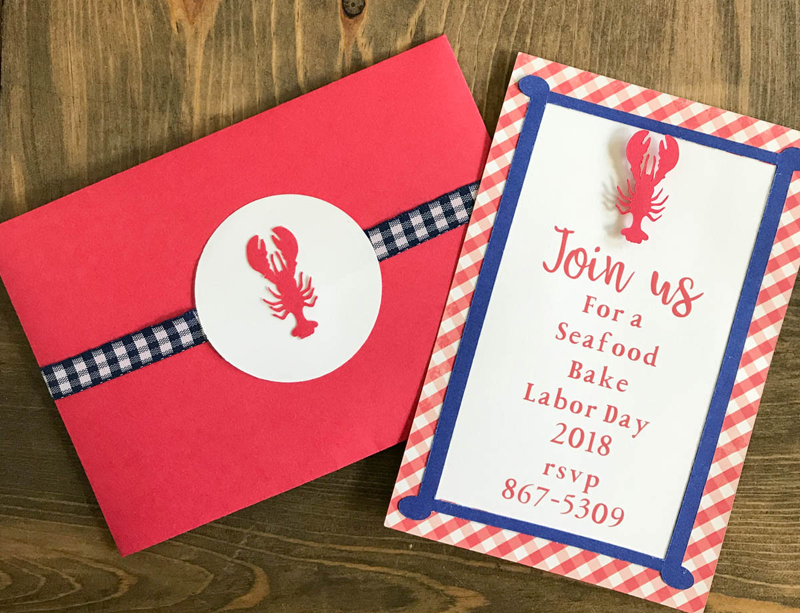 Deliver the invitations, and be ready to have the most amazing evening with friends!
Head over to the blog for more party inspiration and Cricut DIYs!
Pin now to save this project for later.