December 4th, 2017 • Contributor: Jenny Alger from Everyday Jenny
Creating a shirt to celebrate the holidays is so easy with your Cricut Explore Air 2 or Cricut Maker.  You can make some as a gift for family and friends or wear one yourself to get into the holiday spirit.
I created these fun shirts with holiday sayings in a few easy steps. Cricut offers lots of fun Iron-on varieties to make your holiday shirt sparkle! On this post, I'm sharing tips on using Cricut Glitter Iron-on, Holographic Sparkle Iron-on, and Foil Iron-on.
What's your favorite type of Iron-on? Have you tried the Holographic Sparkle? Let me know in the comments below.
1. Create Your Text Design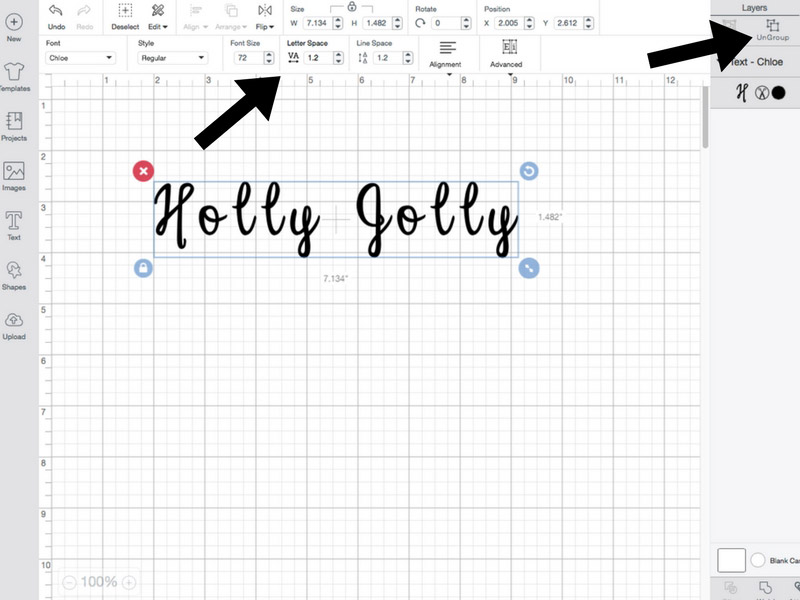 First, pick a fun holiday saying and insert your text and choose a font. Cricut Design Space has a great selection of cursive fonts, but remember you can also use fonts from your own computer.
There are two key steps to making your letters connect and achieving the handwritten look. First, you need to use either your Letter Space tool or Ungroup tool to bring each letter closer together. I prefer the Ungroup tool as I have more freedom to place each letter exactly where I want it. The second key step is to use the Weld tool to weld your text together and eliminate overlapping cutlines.
2. Insert Images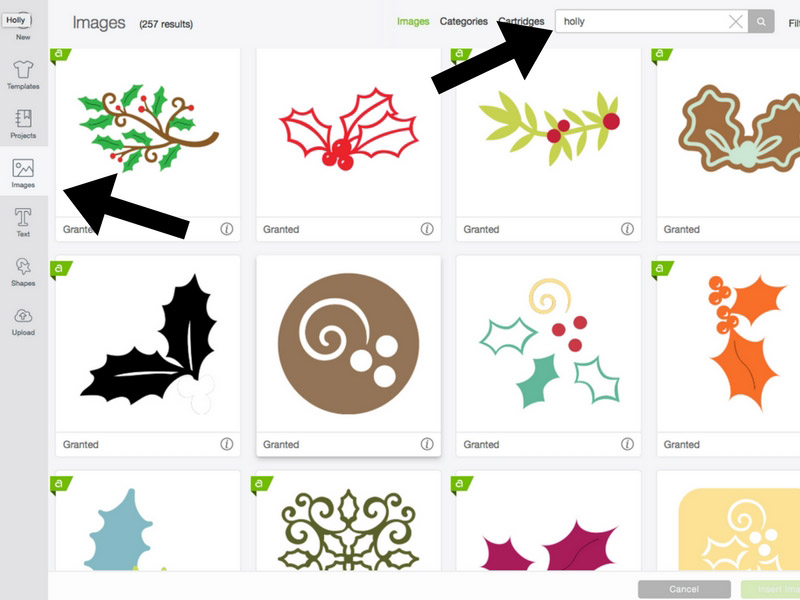 After you have your text design, you can now add some fun images. The Cricut Design Space Library has lots of Christmas images available with Cricut Access. I searched "holly" and "bells" for my images. You can open this Design Space link to use the same images.
When you are choosing images, keep in mind that you can layer Iron-on, but Foil Iron-on, Sparkle Iron-on, and Glitter Iron-on should only be on the top layer. You can use the Slice tool to slice out parts of your design that you don't want to layer.
3. Cut Out and Weed Your Design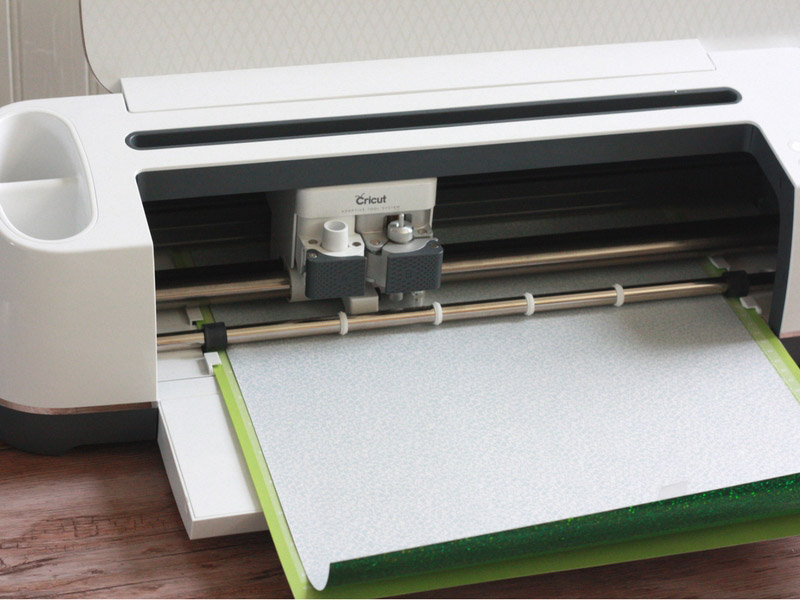 Make sure to place your Iron-on on the mat liner side down and mirror your image. Then let your Cricut perfectly cut out your design!
Don't forget that there are custom settings for each type of Iron-on. Select which type of Iron-on you are cutting on the list (Lite, Glitter, Holographic Sparkle, or Foil) and change it for each mat.
4. Warm Up Your Cricut EasyPress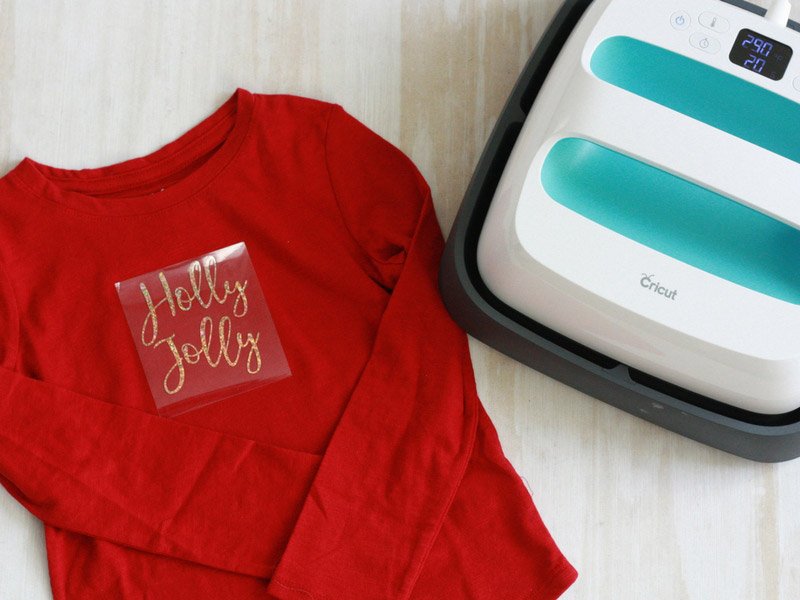 Set your temperature and timer to fit your material. The Cricut EasyPress comes with a handy chart to easily choose the correct setting. Each type of Iron-on has a different recommended temperature.
Make sure you have a flat, heat-resistance surface to use your EasyPress. Use the EasyPress to remove wrinkles and prepare your shirt.
5. Press On Your Design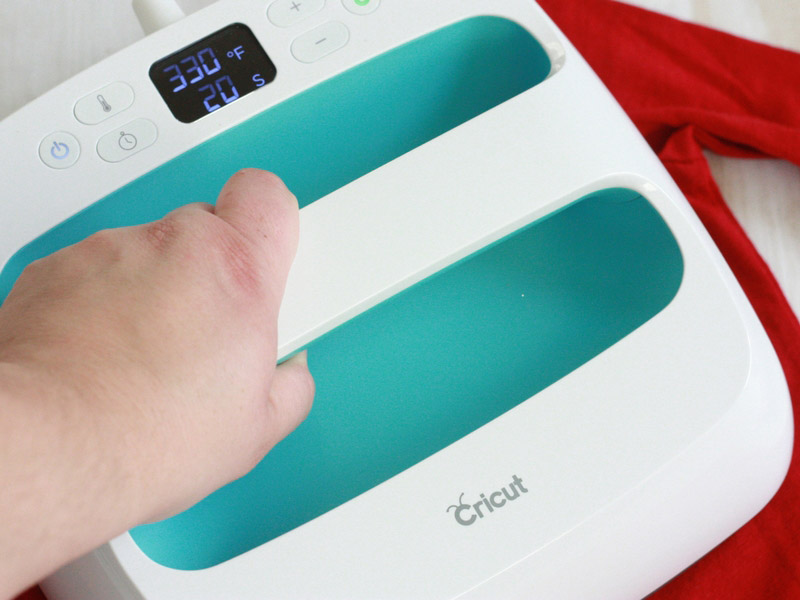 Position your design on your shirt, place the EasyPress on the design and start your timer. Hold the EasyPress in place with gentle pressure.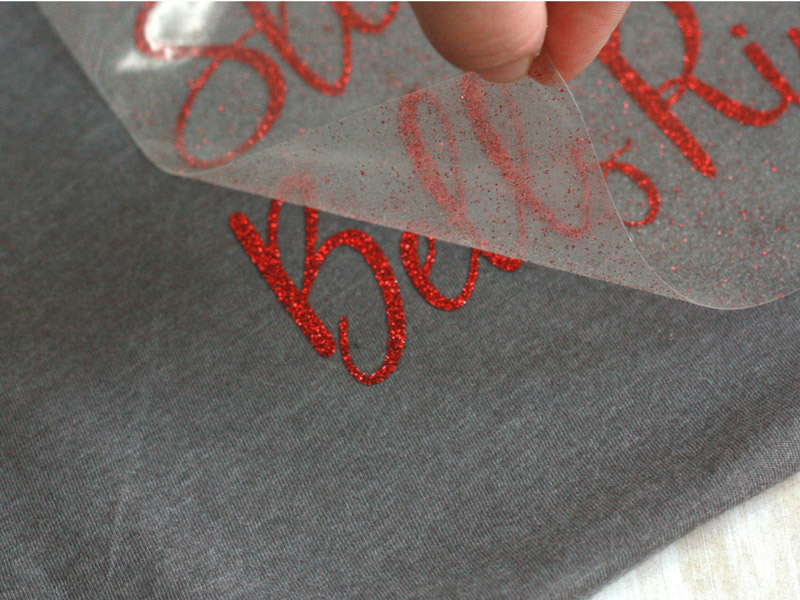 Test a small corner of your design and gently lift the liner. If the liner does not peel easily, reapply heat.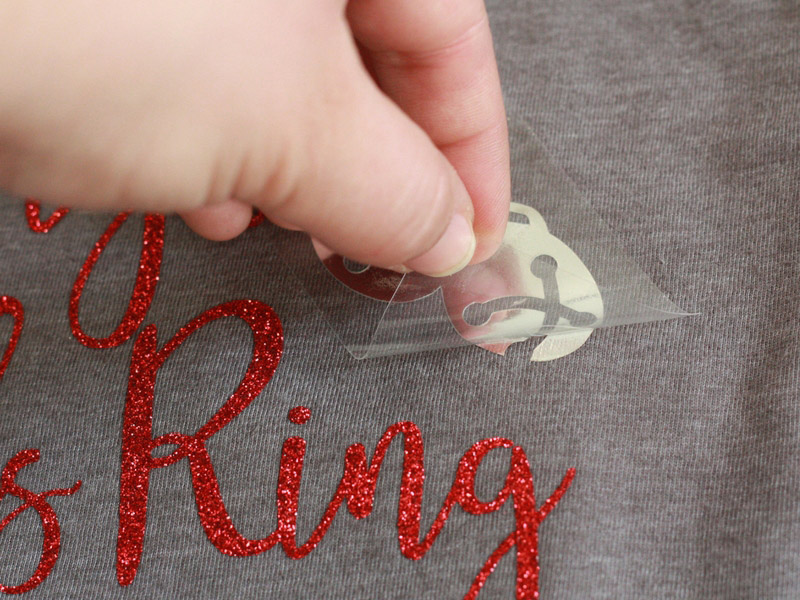 For Foil Iron-on, it is very important to let it cool completely before attempting to lift the liner, as it can otherwise cause the Iron-on to wrinkle or tear. I prefer to peel the liner for Glitter Iron-on while it is still slightly warm.
Once you are done pressing the design on you have some great shirts to spread Christmas cheer. Happy Holidays!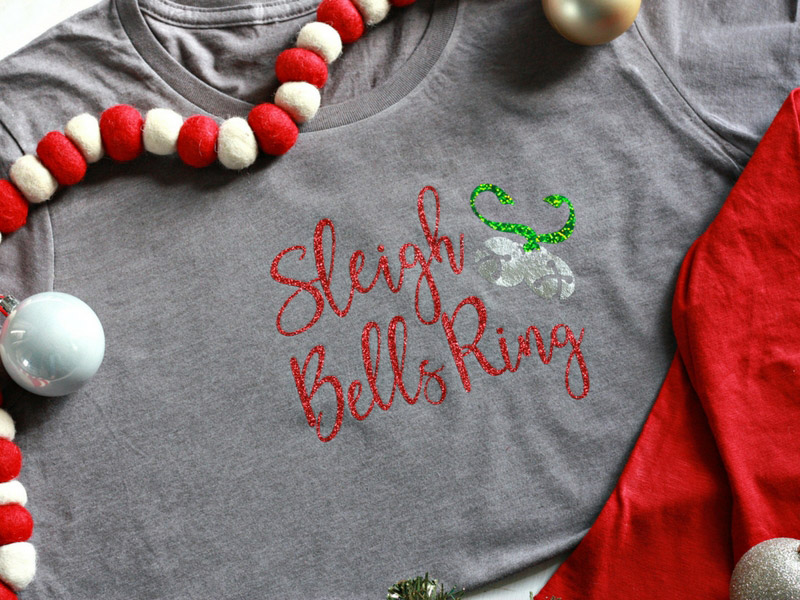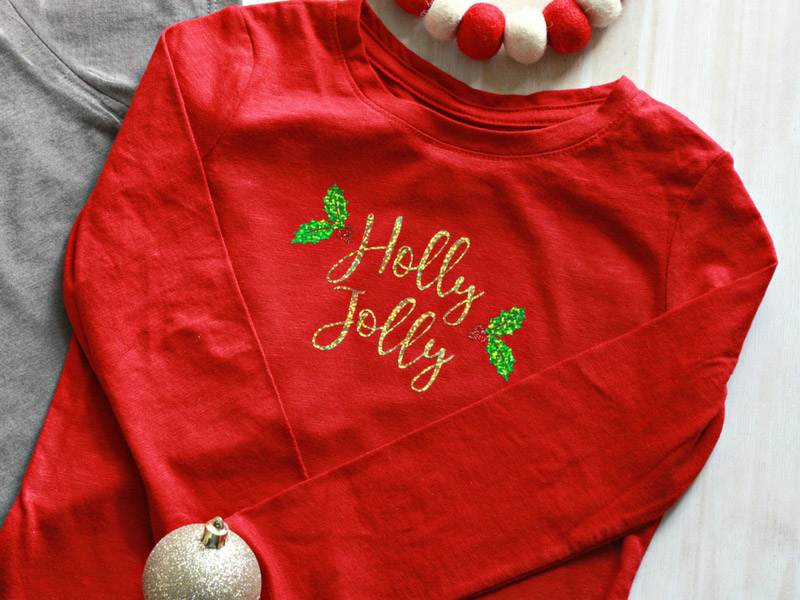 Be sure to pin this project to try!