April 27th, 2018 • Contributor: Dezi Moss
It is graduation season, which means your kid is growing up! Are you sad, happy, scared, or ecstatic? However you're feeling, show some love and school spirit by hand crafting a Hawaiian lei for your graduate! I am a BYU fan, so I chose the colors blue and white. Pick whatever colors represent your school best.
Here's What You'll Need: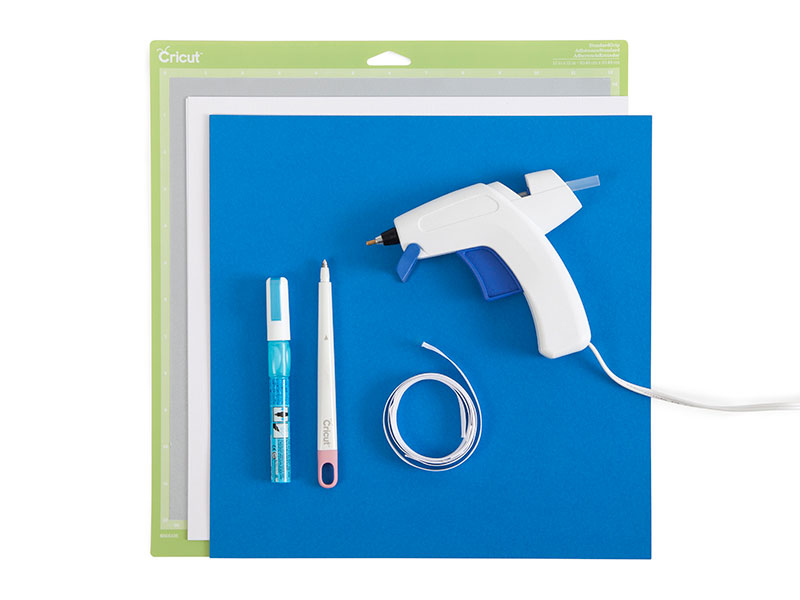 Silver cardstock (4)
White ribbon (2.5 yards)
Hot glue
Tape
1: Cut Cardstock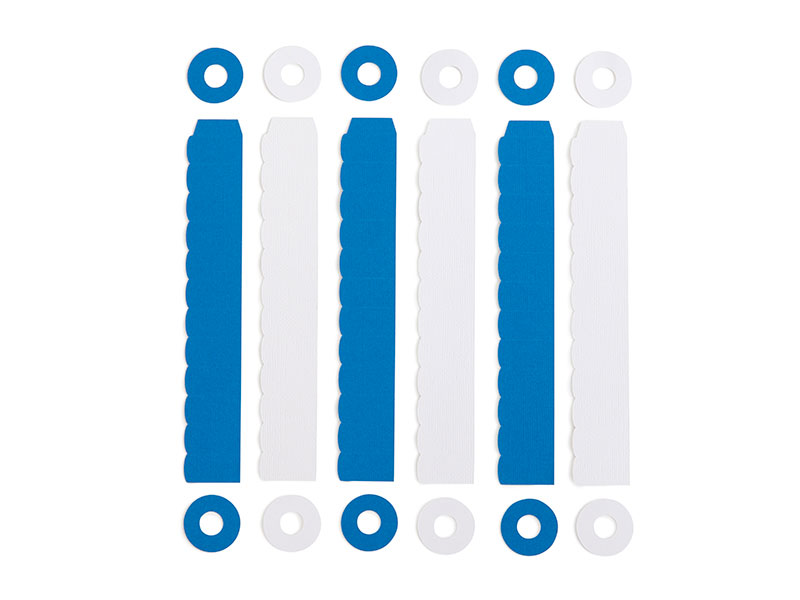 Click here to open the "Graduation Lei" project in Cricut Design Space™. When the project opens, read through the instructions and click "Make It".
Follow the instructions in Cricut Design Space™ to cut the rosettes from cardstock. The project file creates 55 rosettes for a 43" lei.
2: Fold on Score Line and Glue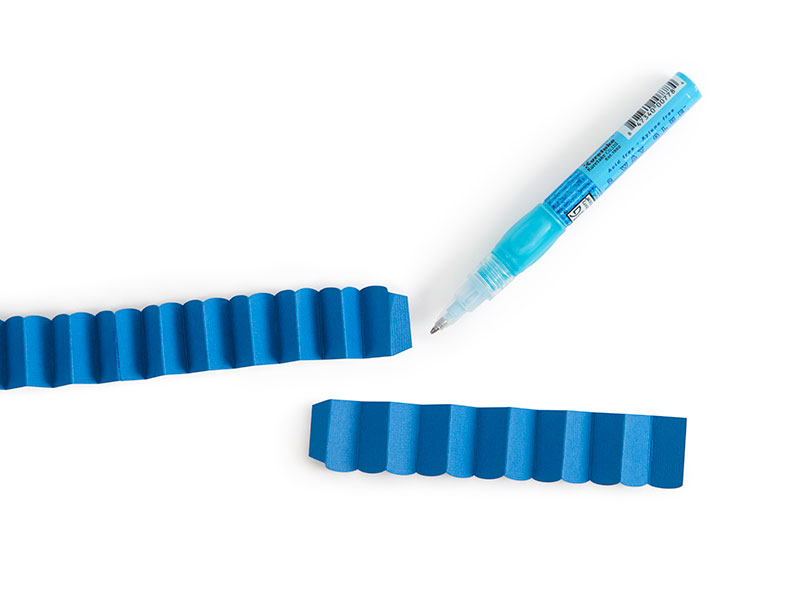 After you have all the rosettes pieces cut out (I know, it took forever!), separate each strip into piles of three. Fold each strip on the score lines like an accordion. Glue the tab of one strip to the edge of the second strip.
Now glue the second tab to the edge of the third. Last, glue the third tab to the edge of the first strip. You should now have a ring made from three accordion strips.
3: Create Rosette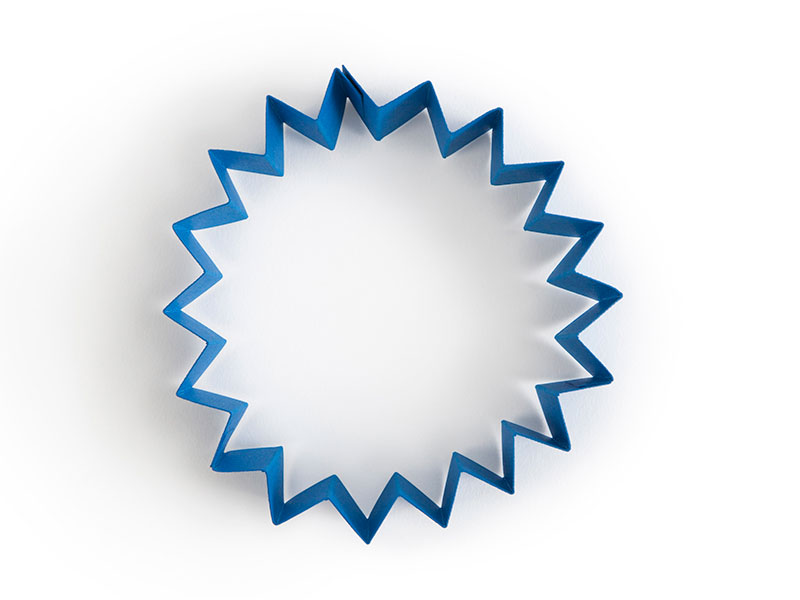 Lay the ring flat on your work surface, scalloped edge facing down. Push the straight edge down toward the center until the rosette lies flat on the desk. Hot glue a ring to each side of the center of the rosette. Make sure you do not glue over the hole in the center. 
4: String Your Lei Together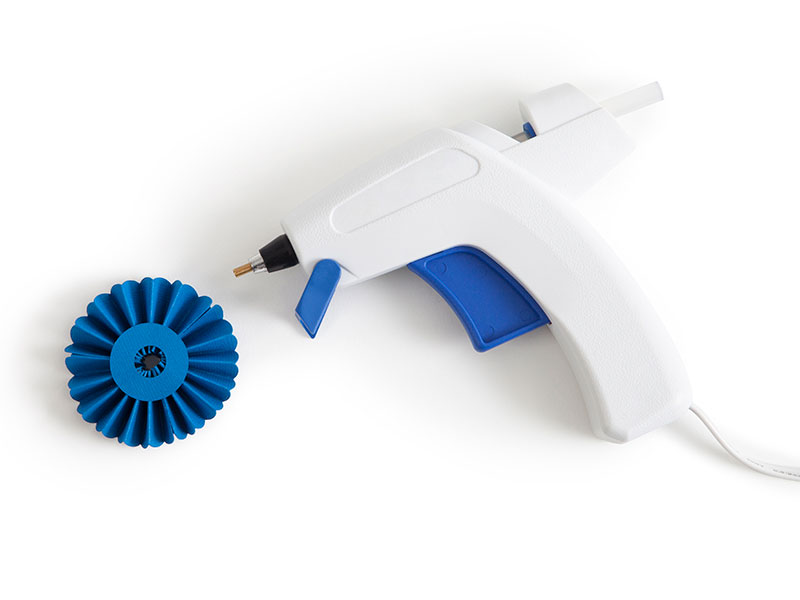 After you have made all of the rosettes, thread them onto the ribbon. I strung mine in this pattern: 1 silver, 3 blue, 1 silver, 5 white, repeat sequins.
Tip: If your ribbon frays, try wrapping tape around the edge, similar to an aglet at the end of a shoelace.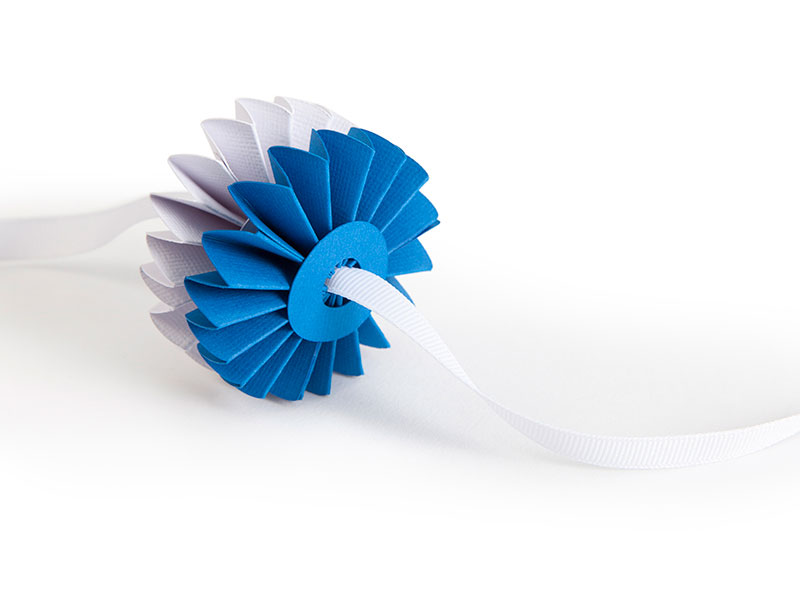 Tie the ends into a bow, and there you go! A lei full of school spirit. Happy graduation!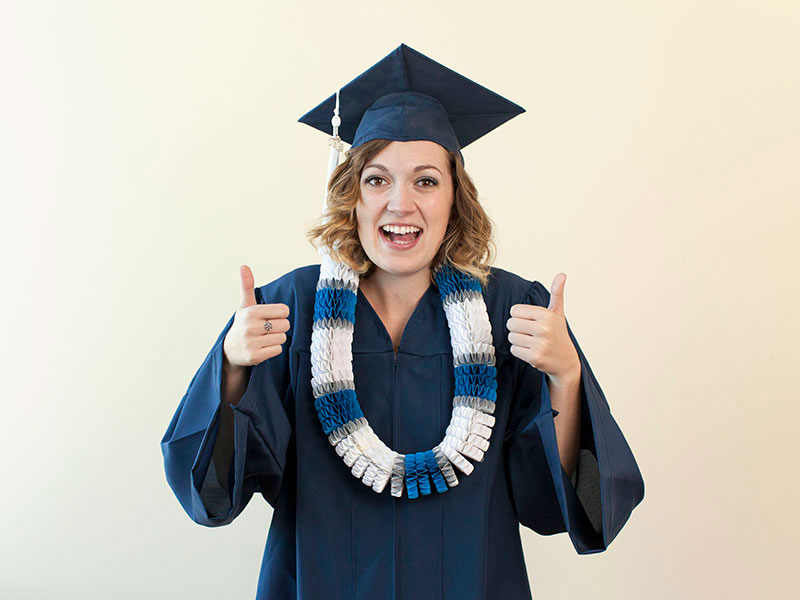 - Peace & Love
Dezi
*Note: This is another great project we brought back from the archives. Happy crafting!*
Show us your graduation leis with #CricutMade on social media!