August 31st, 2018 • Contributor: Cricut Designer Meagan Patterson
I'm not going to lie, I definitely have a soft spot in my heart for little girls in pretty little dresses. I believe every girl deserves to feel like a princess and with this adorable panel dress, your little one can be just that! You can recreate this dress in 100 different ways and color combos. I'd even love to see this dress monochromatic! Wouldn't that be classy?
With this dress, I went bold by playing with different textures in each colored panel. To me, it really shows off just how capable the Cricut Maker is!
The great thing about this dress is it comes in a variety of toddler sizes. I made mine a 4T so the fabric measurements will be specific to that size, but you can adjust your fabric accordingly.
In this tutorial, I will walk you through what I did as I made this dress but there is also a fantastic step-by-step instruction guide with photos here in Design Space. Let's get started!
Materials Needed: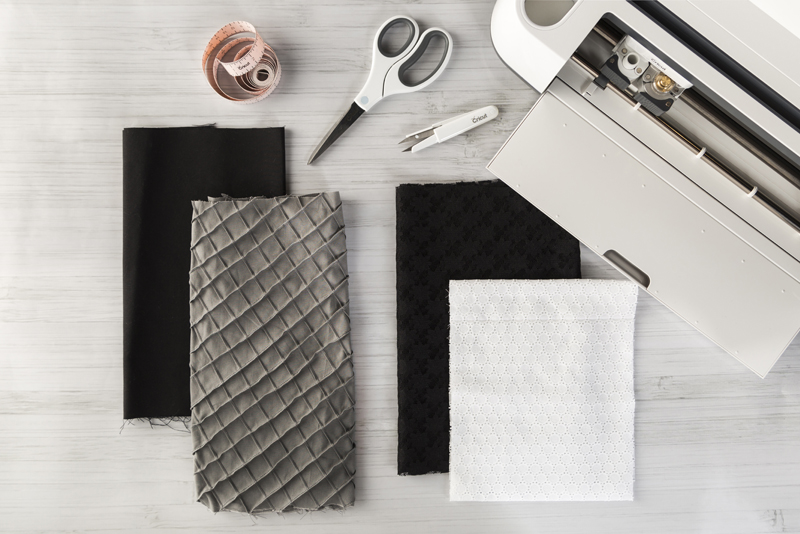 1/3-yard Fabric in black
1/3-yard Fabric in grey
2/3-yard Fabric in white eyelet
2/3-yard Fabric in white
Home sewing machine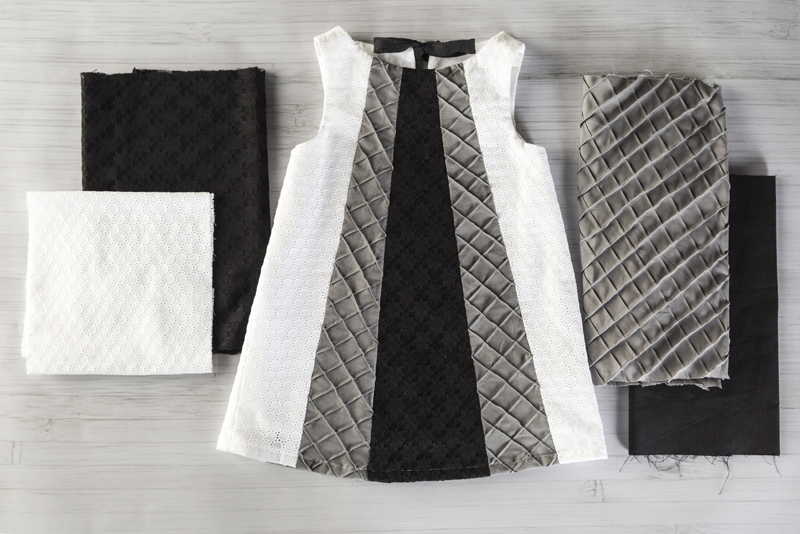 Before You Cut:
Preparing your fabric is the longest part of this process but by following these steps the cutting phase will breeze by.
Pre-cut your fabric by hand using our 12x24" ruler and rotary blade. These tools are a must-have in my opinion. They make preparing your fabric super easy! When I cut my fabric I only pay attention to the width and leave the remaining length of fabric dangle off my mat, but if it's easier for you to cut the exact amount that you need, feel free to follow the instructions we have in Design Space.
Cut two 12" wide strips of your lining fabric. I just used a simple white cotton.
Cut one 12" wide strip of grey fabric.
Cut two 12" wide strips of white eyelet fabric
Cut one 12" wide piece of black fabric.
Cutting Each Piece by Mat:
If you want to personalize this project, the place to do it is in the Mat Preview screen. Here you can move pieces to different mats or even change the color, but we do not recommend that you rotate the pieces in any way since they are arranged to follow the grain of the fabric.
Mats 1-4 are the lining pieces, mats 5-8 are the eyelet fabric pieces, mats 7-10 are the grey fabric pieces, and mats 11 and 12 are the black fabric pieces. Be sure to place fabric right side (pretty side) down on the mat so that the fabric marker marks on the wrong side of the fabric. The numbers of each piece will be oriented in the direction of which way the grain should be running.
If your mat has been used once or twice before, be sure to use your Cricut Brayer to bond the fabric to the mat. This will help your fabric stick better to the mat and allow the rotary blade to glide over the fabric and precisely cut your pieces.
Once each piece is cut, you are now ready to start sewing!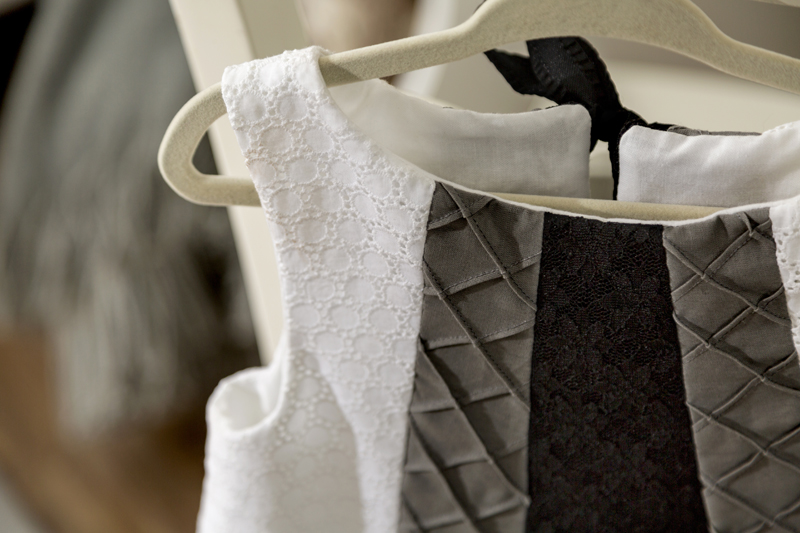 Creating Your Masterpiece:
For your convenience, we have a PDF link to download with each sewing step along with a photo to illustrate what each step completed looks like. You will be amazed at how professional your final dress will be when you follow these instructions!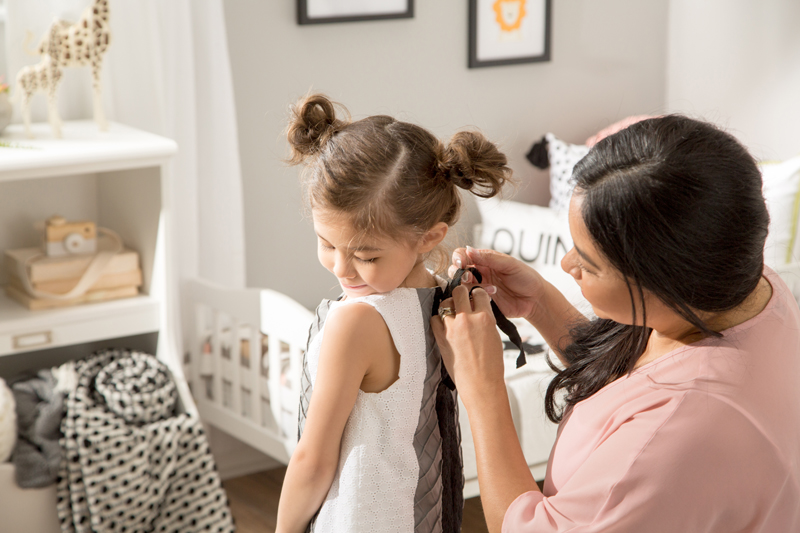 Your little girl's dress is now complete! I can't wait to see how each of you create this little beauty. Don't forget to tag us in your posts!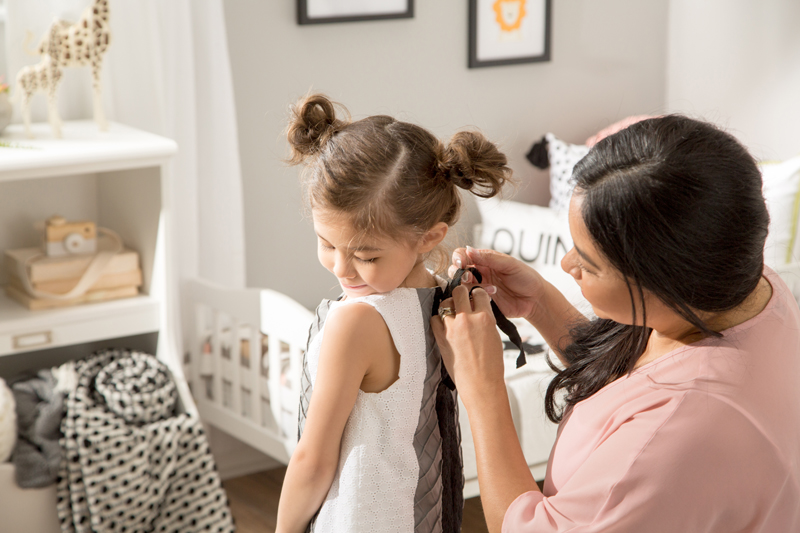 Make life beautiful!
Meagan Patterson
Pin to Share for Later!