March 15th, 2018 • Contributor: Emily Miller from B. Lovely Events
Hey, Lovelies! Emily here from B. Lovely Events and I am swooning over the new purple Wisteria Air 2. Talk about your favorite color coming to life.  It also goes perfectly with the Pantone color of the year, Ultra Violet. It's vibrant, it's fun and it has a shimmer finish that I just can't get enough of! Adding this beauty in your craft room will really sparkle things up.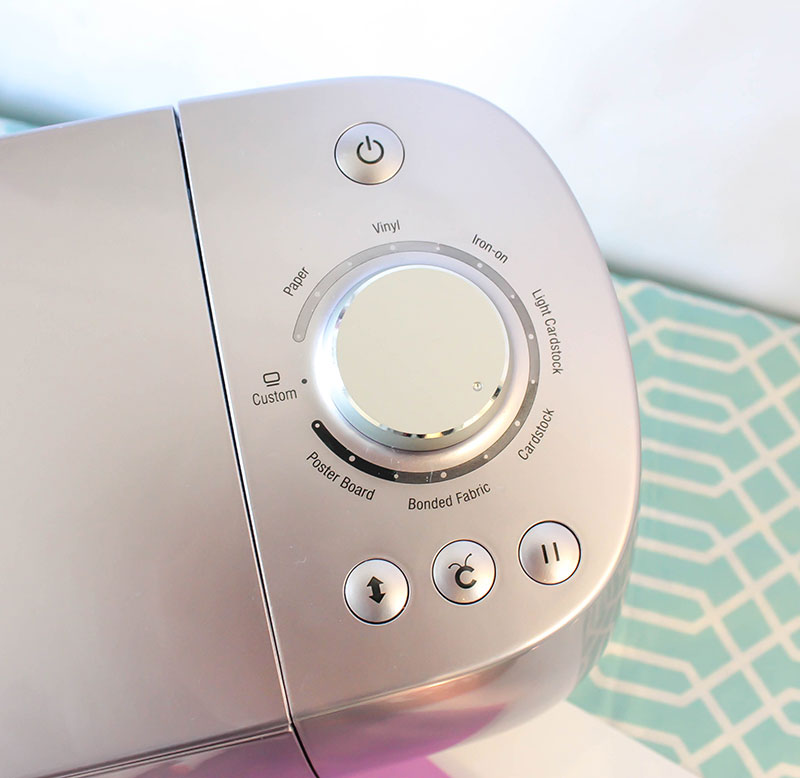 The new Wisteria Air 2 is the gift that keeps on giving because it comes with a bundle of materials that really sparkle and shine! There are so many cute projects that you can do with them. With vinyl, iron-on, card stock and pens, you can really let your creativity run wild.
I personally love the silver holographic sparkle that comes in both iron-on and vinyl. There are pink, teal and gold that are really lovely too though!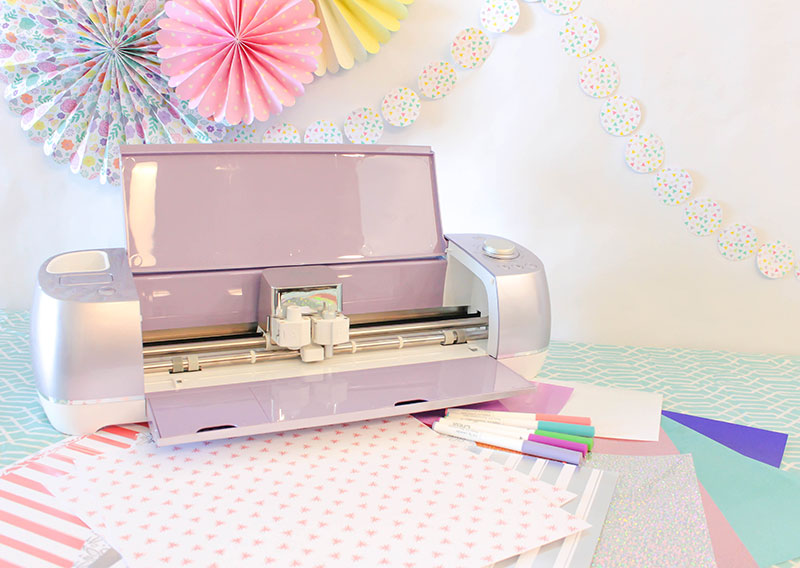 Just for you, I have made 3 fabulous projects that I made using the materials that come with the new Wisteria Air 2 to give you some inspiration when you get yours.
You Were Born to Shine Bag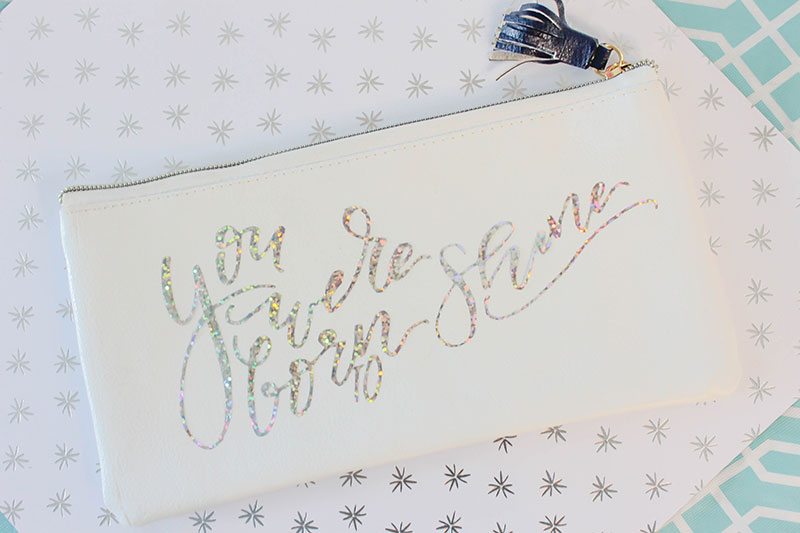 Who doesn't love a good makeup or knick-knack bag? This girl does! I picked up a clutch from the store and customized it with silver holographic sparkle iron-on. I found a cute saying and uploaded it into Design Space for the Air 2 to cut out.
You can also use the Cricut fonts to make your own saying too! I ironed it on with the new Wisteria EasyPress (More to come on that in my next post) and it came out beautifully in just a few seconds!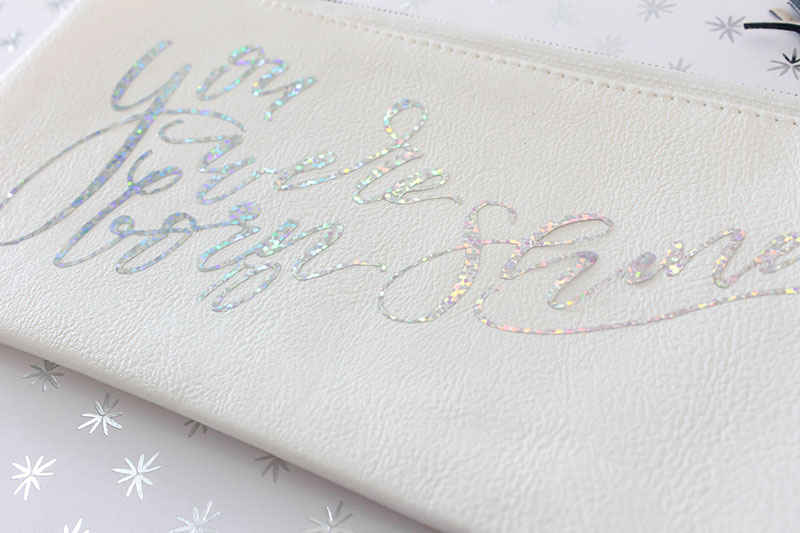 I just love the sparkle to it!
MerMom Wine Glass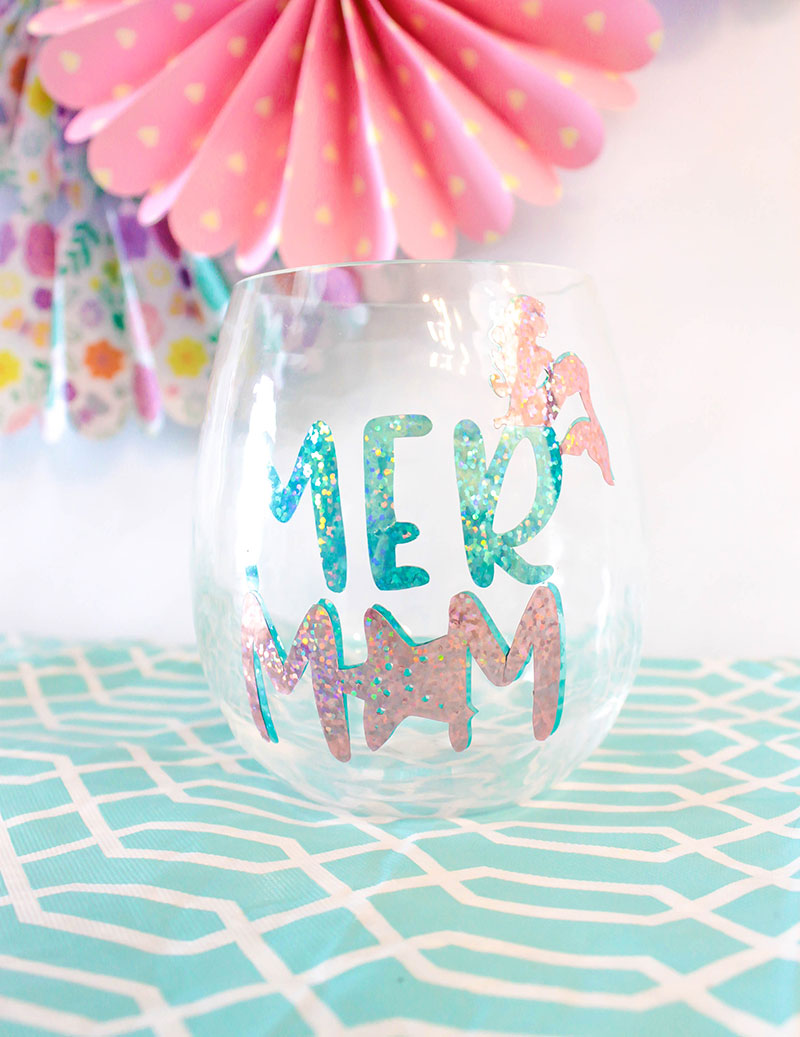 The teal and the pink holographic sparkle vinyl are dreamy and perfect for all things mermaid! I love the mermaid trend that this happening right now and I can never turn down a customized wine glass. This MerMom glass uses both colors to create dimension and add a little bit more pop of color. I just love this cute glass and I am totally a MerMom!
Love Card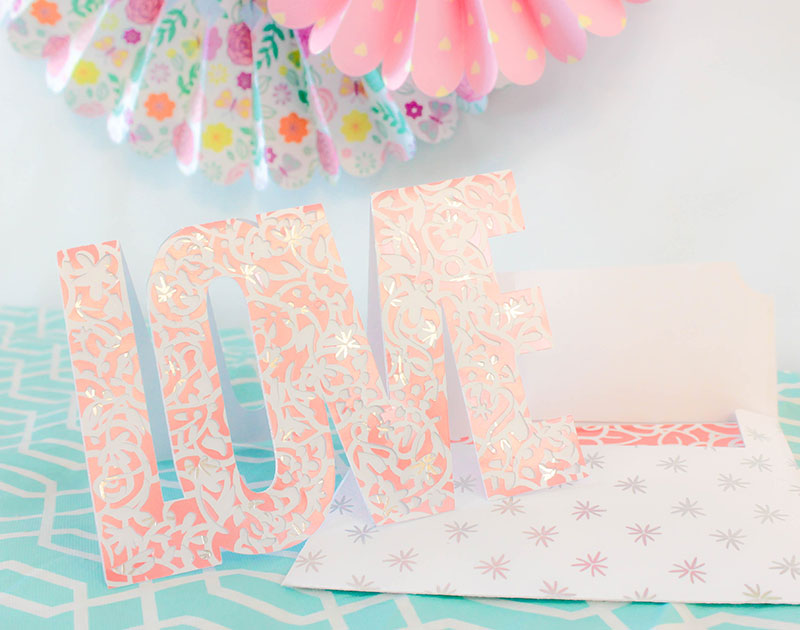 The cardstock that comes in the Wisteria Air 2 bundle is all foiled and gorgeous! I love the light pink and silver together and you can make so many fun projects with it.
This Love Card in Design Space is so cute and great for all sorts of occasions or even just because! The rose and silver burst paper coordinate beautifully together to make this adorable love card and matching envelope.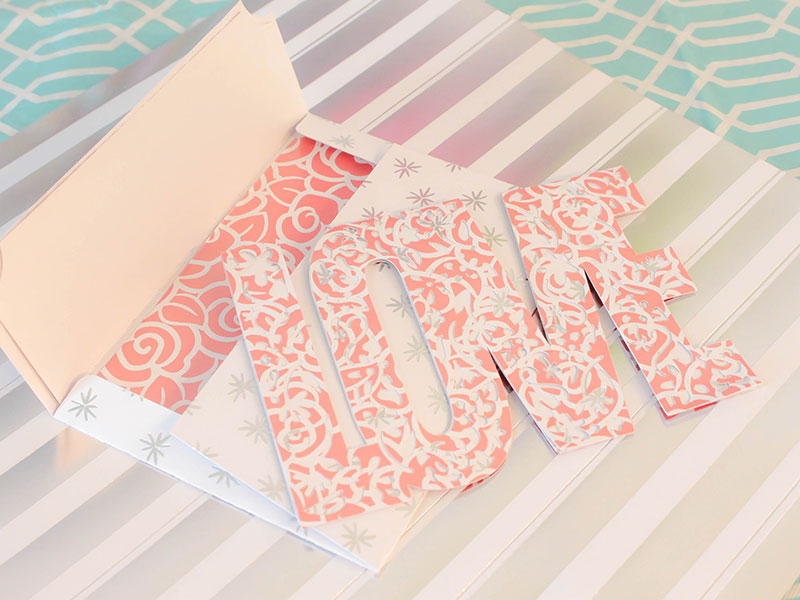 These lovely projects are just a small sampling of what you can do with all of the goodies in the Wisteria Air 2 bundle. I just love that you can craft right out of the box with your new favorite machine!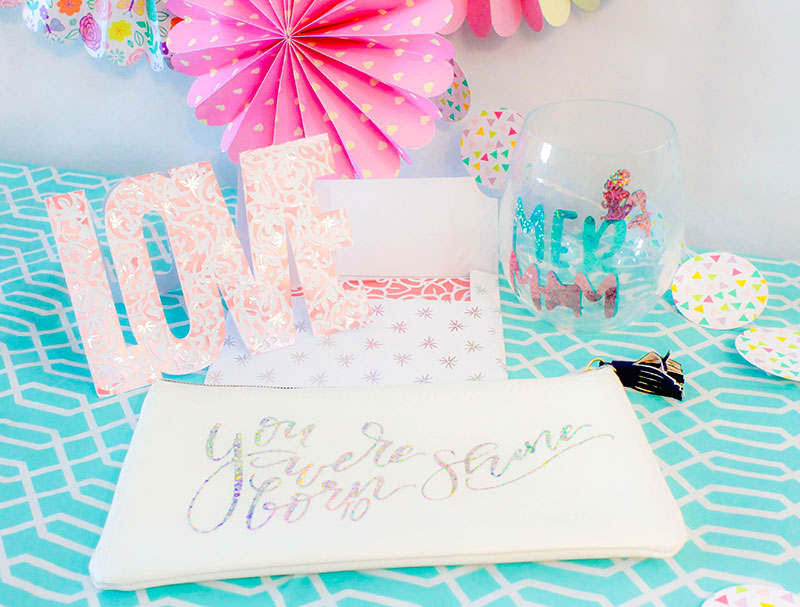 Cheers!
Emily- B. Lovely Events