April 6th, 2018 • Contributor: Jen Causey from Something Turquoise
Hola, Cricut lovers! My name is Jen Causey and I'm the resident wedding expert for Cricut. I'm the creative gal behind the wedding blog called Something Turquoise , but I decided to share something a little silly and creative with you this month, that really has nothing to do with weddings.
I love small embroidery projects. Something to keep your hands busy while you relax on the couch at night. Something to hang up in a special place in your home or something that would be a great gift. So today I'm sharing how the Cricut Washable Fabric Pen can really help aid you in beginner embroidery projects!
Create your own custom hoop design in Design Space and instead of "cutting" with your Cricut, you're going to "draw" it on fabric with the washable fabric pen as your outline for sewing - it's fabulous. The pen washes off with water and what you're left with is a lovely handmade piece of decor.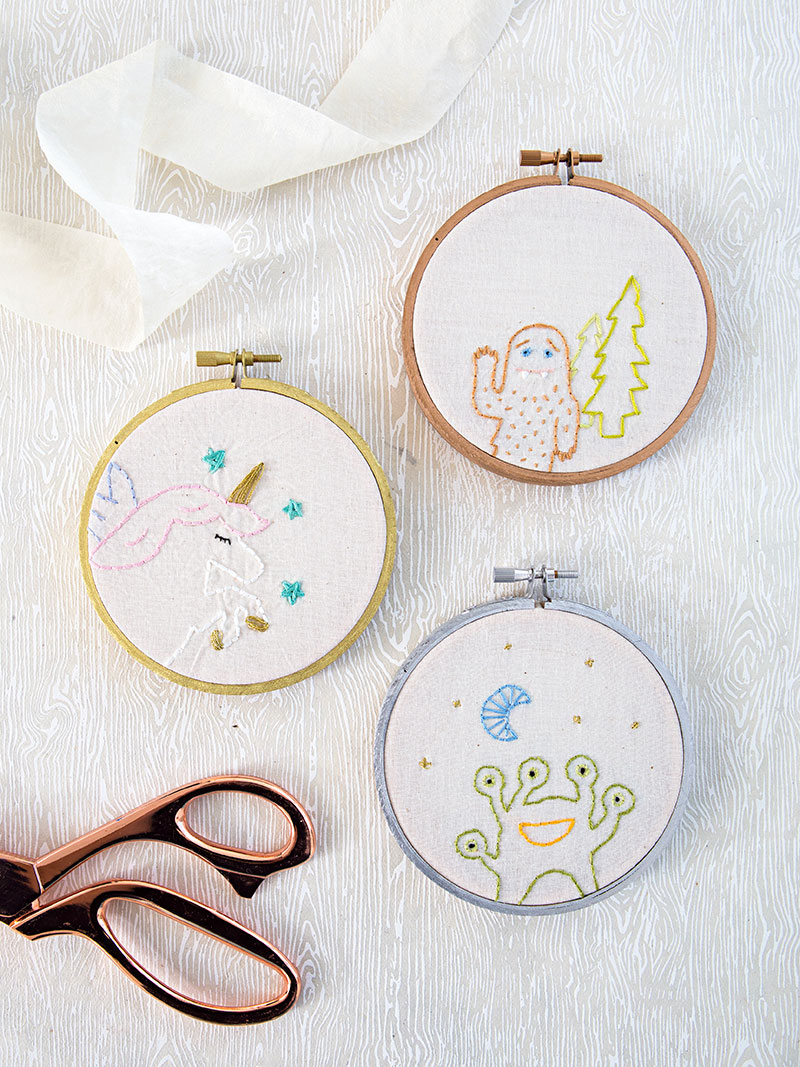 Supplies Needed: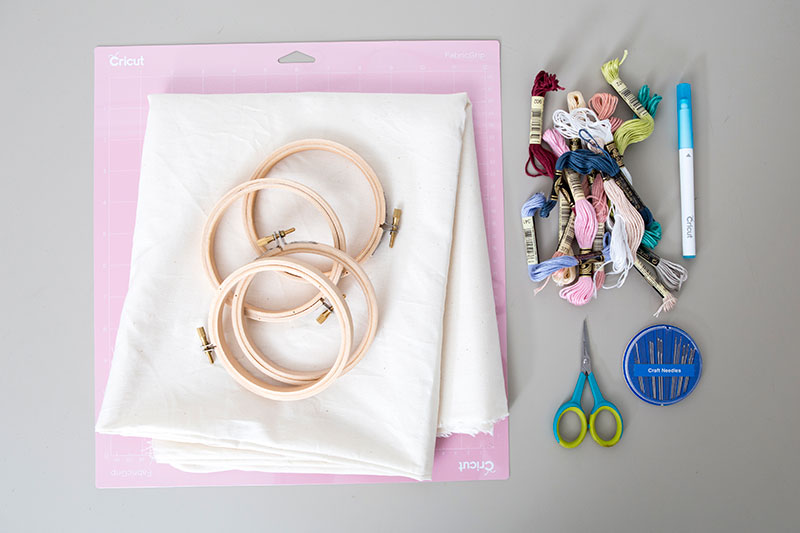 Cotton Fabric
4" Embroidery Hoops
Embroidery Thread and Needle
Scissors
1: Create Your Design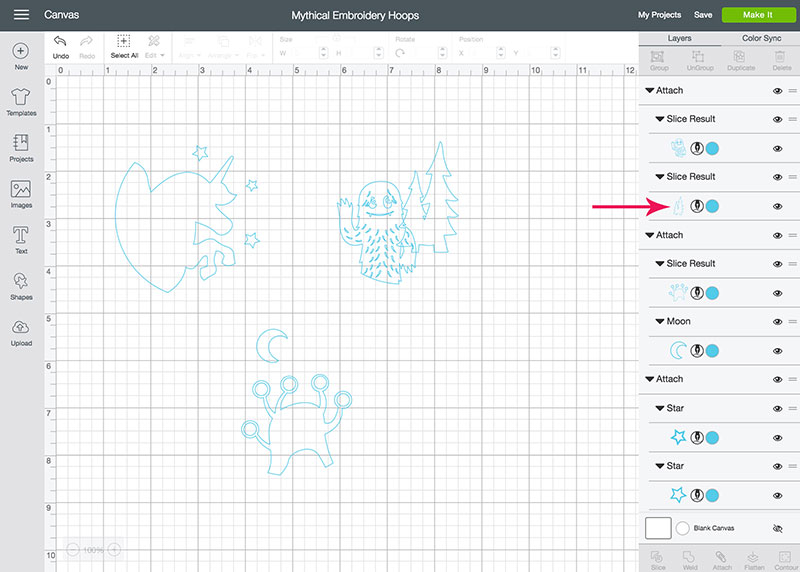 Design your simple embroidery scenes using your own graphics or graphics from Design Space. Make sure to change them from a cut file to a "write" file in the layers panel and mark them as using the Washable Fabric Pen. Use these exact designs pictured here by visiting this canvas in Design Space.
2: Adjust Images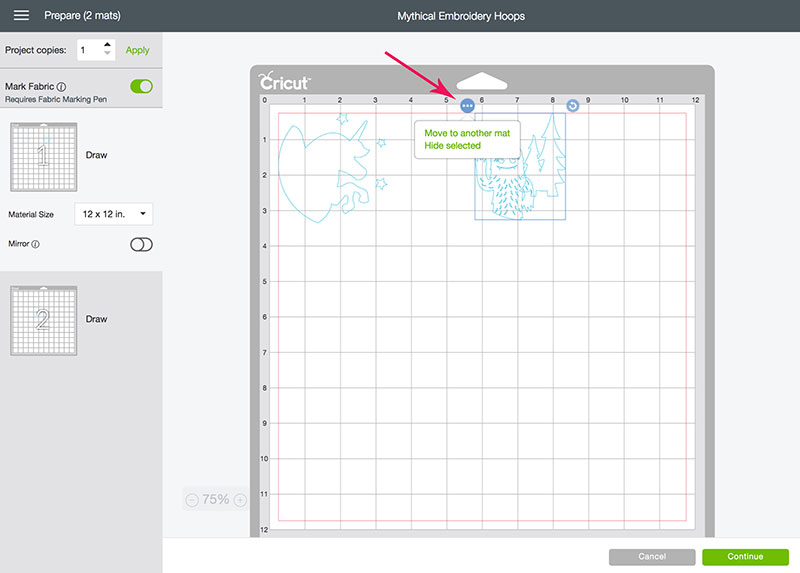 .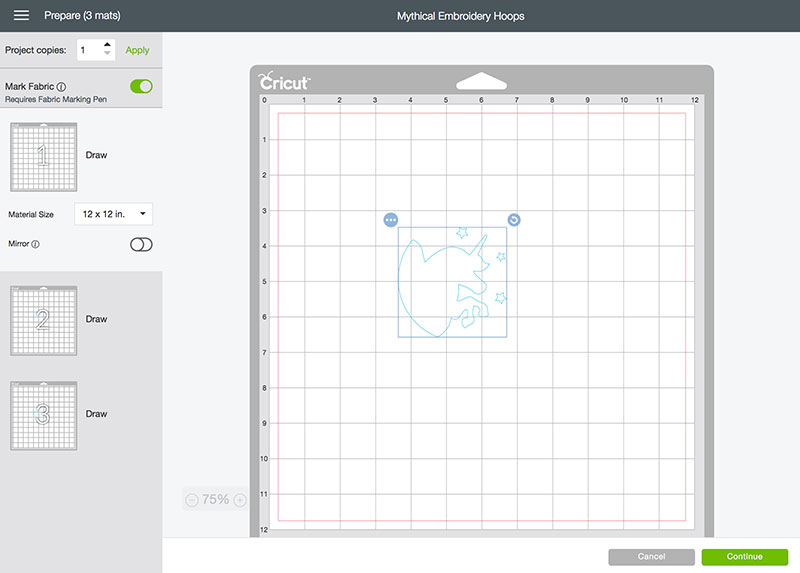 I cut 10" squares of my cotton fabric to sew on, so I moved each design to a new mat before I cut, and also dragged the design to the middle of 10" x 10" so it would be drawn in the middle of the fabric on my mat.
3: Set Your Fabric and Add Pen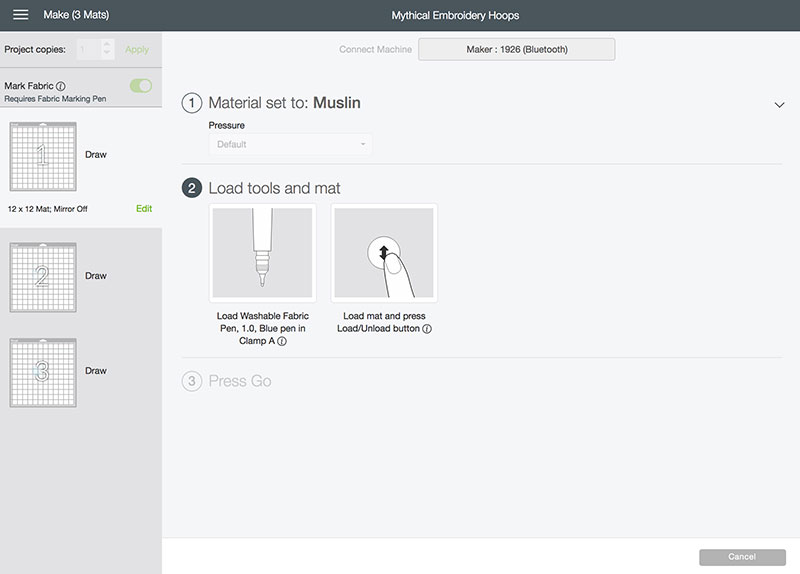 Pick your fabric and insert the washable Fabric pen, then hit go!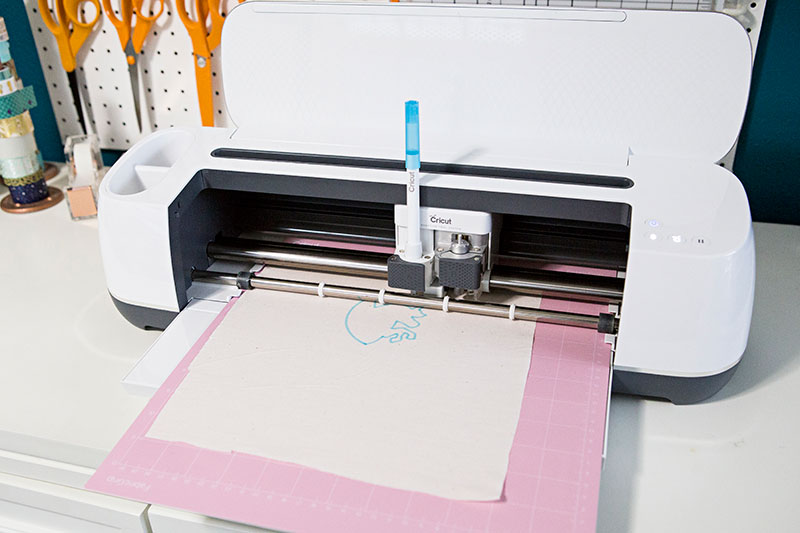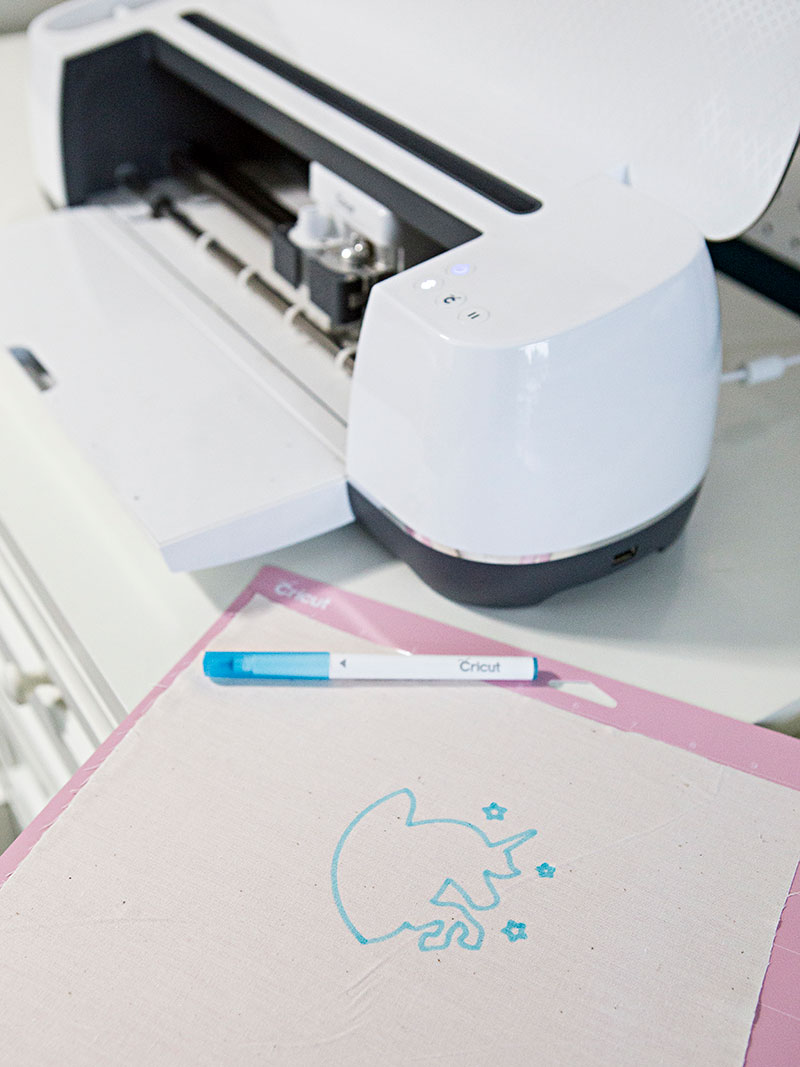 Draw! Let your Cricut work its magic!
4: Place Fabric in the Hoop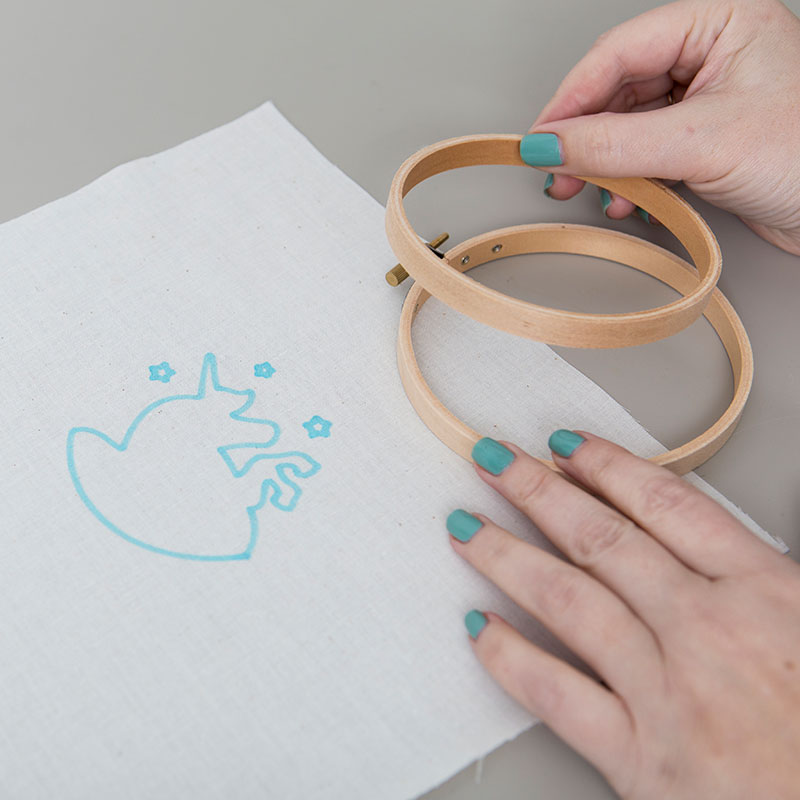 .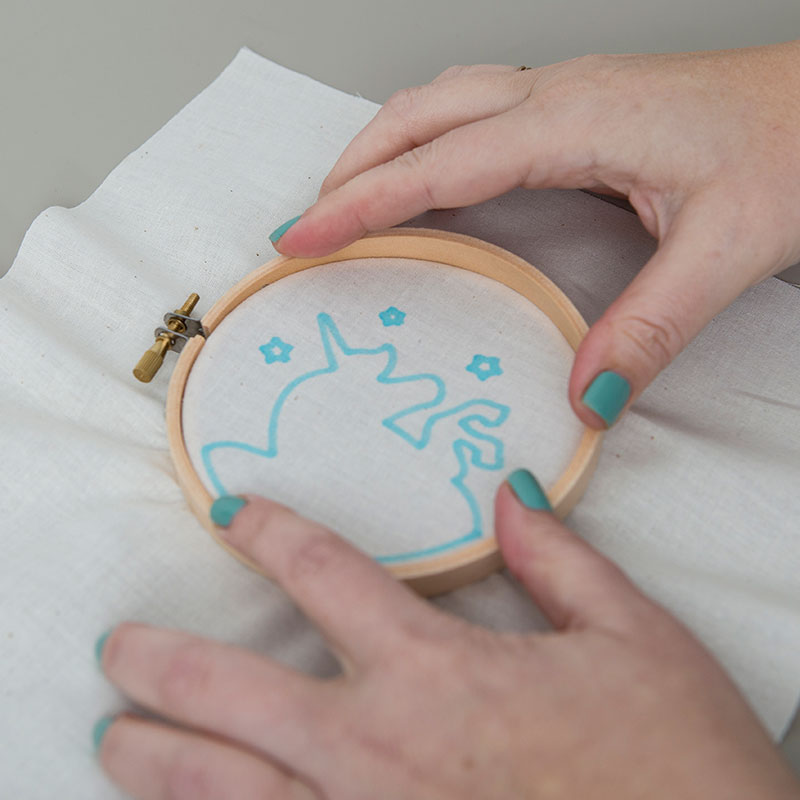 Set yourself up to sew. Place your new Cricut drawn pattern into a 4" embroidery hoop and secure.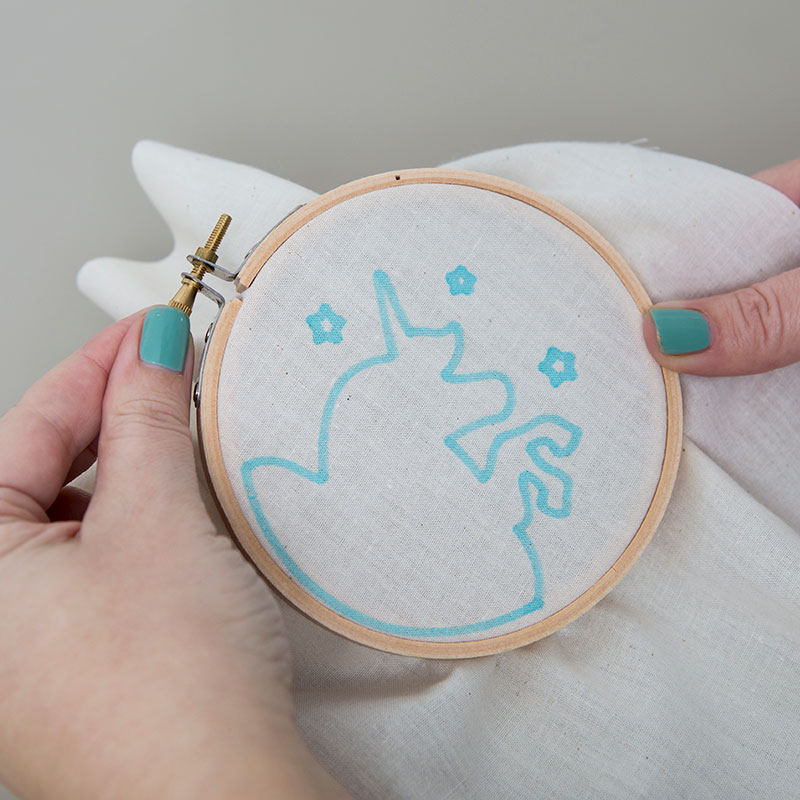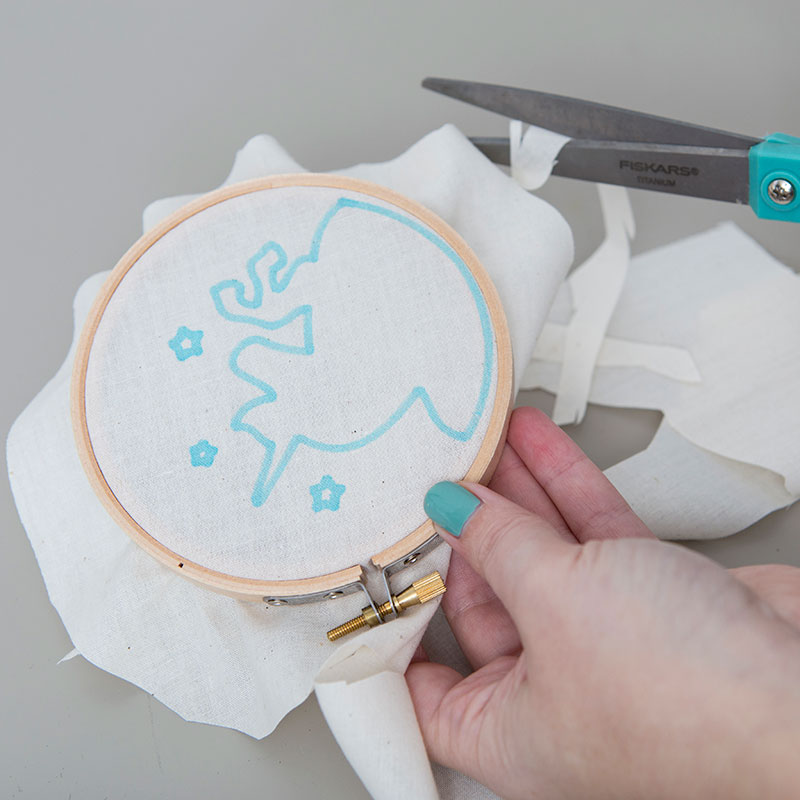 Then trim away excess material that would get in your way.
5: Sew Your Design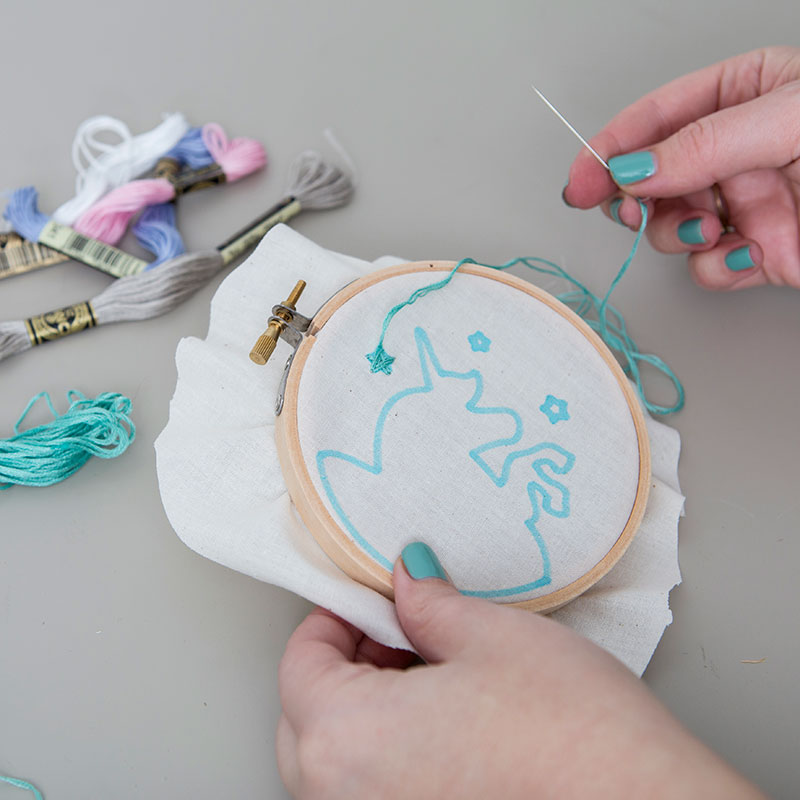 .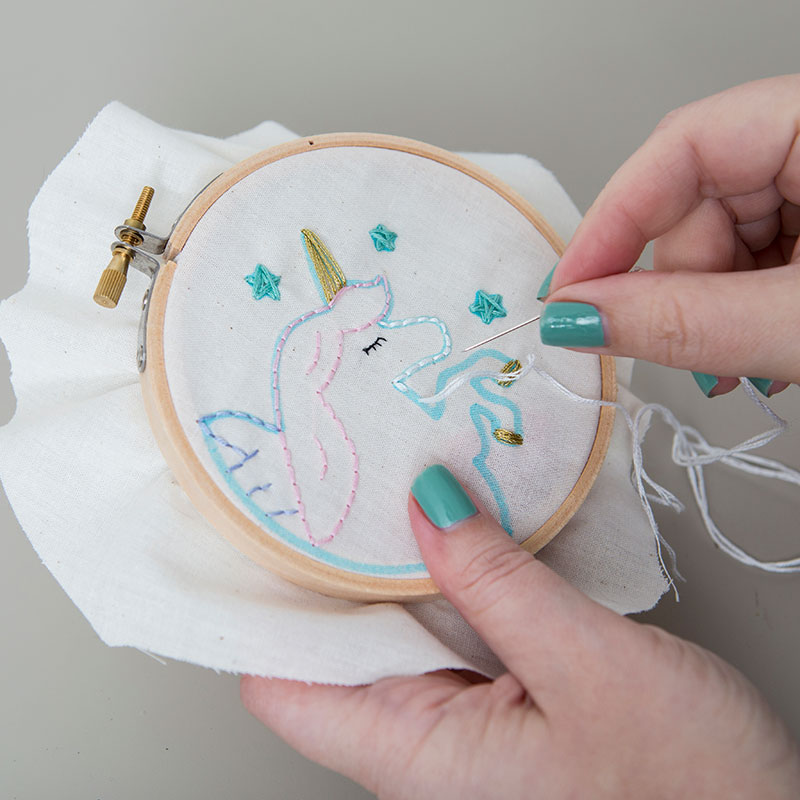 Hand sew your darling design by following the outline that the Cricut created for you! This is a wonderful way to make any type of design, whether you're a beginner or not! From cute pictures like these to words and more!
5: Gently Rinse Away Markings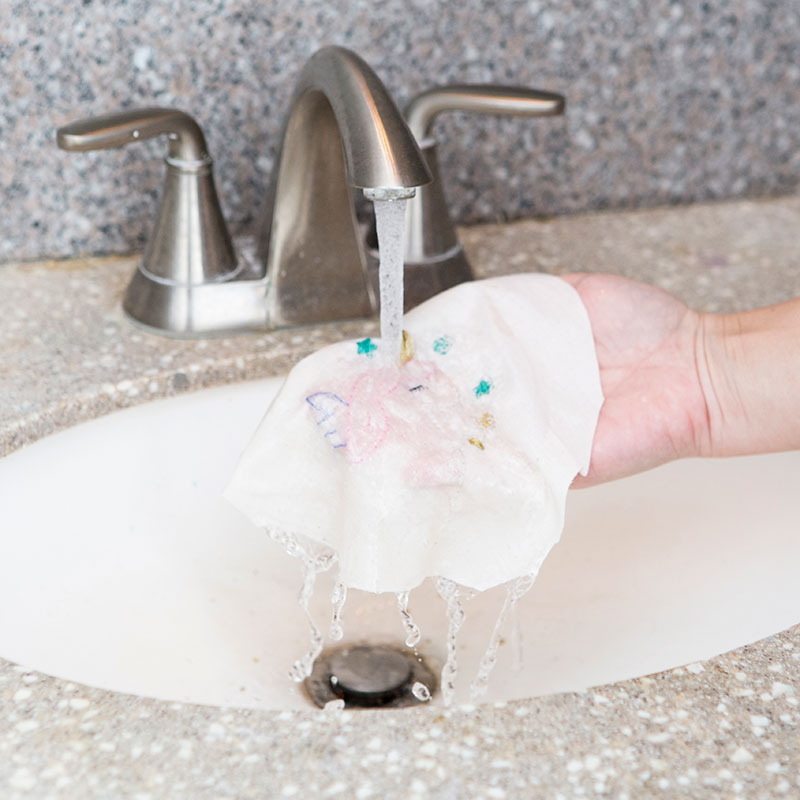 Under warm water, gently rinse away the pen markings, lay flat to dry and then gently iron. The blue markings disappear like magic!
6: Finish Your Project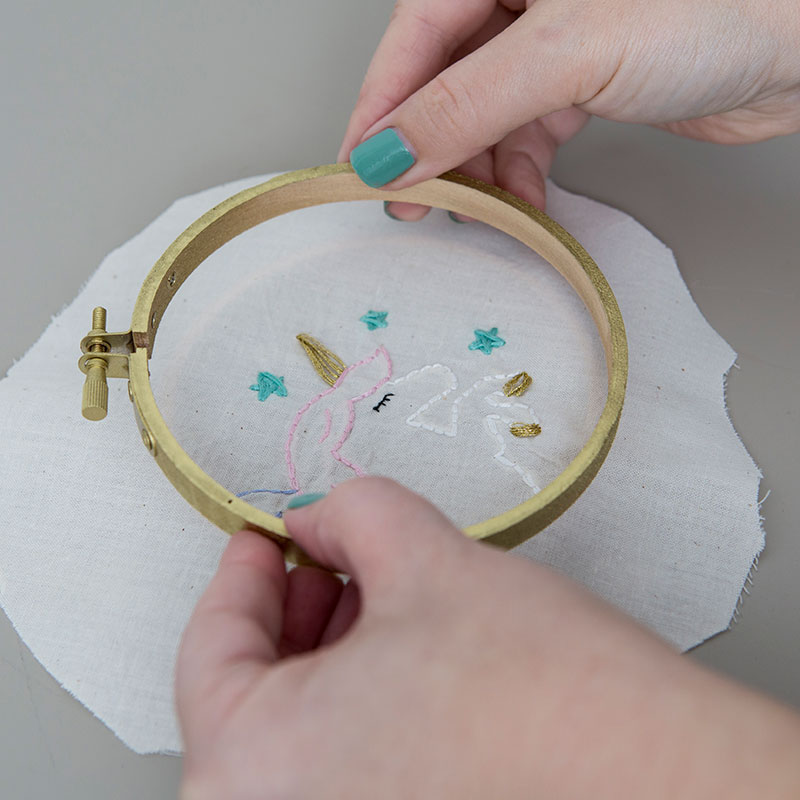 .
I spray painted the outer rings of my embroidery hoops and you can do the same if you'd like. Then place your adorable, hand-sewn design back into the hoop and tighten.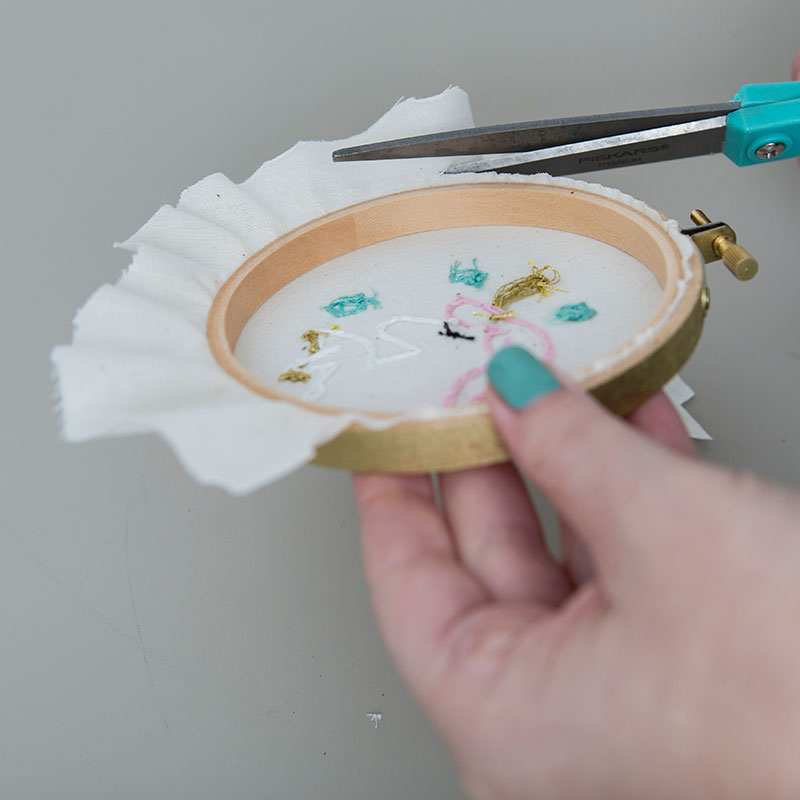 Flip over to trim the excess fabric down to the wooden ring. You can glue the fabric in place and even add a layer of felt to the back to finish off the hoop.
I'm excited to see you creative Cricut users create these adorable little mythical hoops so make sure to share them on social and tag @something_turquoise and @officialcricut!